Niecie
Queen of the Hill album
Ride the Tiger Records
Detroit, Michigan born and bred singer-songwriter Niecie has always injected a hefty amount of blues and R&B into any style of music she is singing. She has been embraced by, and shared the stage with, musical luminaries such as Koko Taylor, Larry McCray, Magic Slim, Anthony Gomes, Shaun Murphy and many others. She's also toured, both nationally and internationally, with several rock and soul groups, culminating years ago with Magic Slim hearing her sing in a club, pulling her aside and coaxing her to join him on stage and take that deep dive into the blues. That was certainly a fortuitous event for Niecie as she followed her destiny from that moment on and never looked back.
Over the course of five independent CD releases Niecie has always had some rock, funk and soul in her step. Her sixth and latest release entitled "Queen of the Hill" pairs her again with former Allman Brothers keyboardist and producer extraordinaire Johnny Neel. On this time out Neel assisted Niecie in capturing her most raw and rustic sounding blues record to date. The album has a pervasive feel that is a sinewy blend of vintage elements, as filtered through a contemporary lens.
Midnight Rain performed by Niece
The dozen tracks on this, primarily original song collection, kicks off with "Leave it All Behind." The gritty blues rocker smacks of early ZZ Top courtesy of Jon Conley's searing guitar work. "5-10-15 Hours" is a standard written by Rudolph Toombs, aided by Neel's boogie-woogie piano. It's got an infectious mid-tempo shuffle that Niecie puts her stamp on. The title track is a loud and proud declaration of a modern woman's place in the world. In it, Niecie sings that "she don't need no Prince Charming…..My house is my castle." It's a song of emancipation, with a cool vintage feel. "Hidden Agenda" is a funky blues rocker that spotlights the rhythm section and Conley's blistering lead guitar prowess. On the tag, the band takes it out with some gusto. "Welcome to My Web" sounds like a tune from the early '60s. The blend of the calypso-flavored beat and Niecie's coquettish, come hither approach sounds like an outtake from a B-movie soundtrack. "Willow Tree" is another original that nice and funky via Neel's signature B3 organ. "Midnight Rain" has that moody soulful Memphis vibe, mixed with a jazzy Motown aesthetic. It's very easy on the ears and displays Niecie's mellower side. "In The Basement" is an honest-to-goodness party record! It's a catchy R&B classic about an after-hours joint that is certain to get you on the dance floor. "Nothing Left to Lose" features The Outlaws' Chris Anderson on slide guitar, as he proves to be a valuable asset to Niecie's team. "Two Kinds of Men" focuses on some interesting key modulations and inverted grooves. It's very curious and funky as it further exposes the singer-songwriter's playful inventiveness. The album concludes with a Neel original called "Every Kind of Blues" and a classic by Booker T and the MG's entitled "The Hunter."
Niecie has all the gravitas, grace and bravado one would expect from an artist of her stature. With "Queen of the Hill," her loyal fans, as well as new converts, should be pleased.
###
Charles Xavier
Pandemic Piano album
Happy Note Records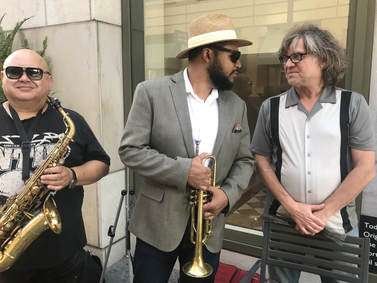 Charles Xavier is a San Francisco-based percussionist and modern jazz and electronic-oriented piano and keyboard artist/composer. For this particular project you could probably file him under the heading of ambient or new age. There are 28, count 'em 28, tracks/radio edits on this album! And they all span the gamut from soothing and tranquil to slightly progressive and experimental. But through it all Xavier is a stellar example of knowing one's purpose in life and being in touch with one's personal artistry and existential resolve. And "resolve" is the optimum word here. Xavier has tackled all styles of musical projects in his varied career, but, like the rest of the world, the pandemic brought many to a standstill, with its various obstacles and challenges. The inventive keyboardist leapt out of his creative comfort zone and allowed himself the opportunity for immersion into the exploration of his psyche and whatever ideas came into his mind. That application of said ideas is made manifest in this eclectic blend of acoustic and digital sounds.
Little Portugal performed by Charles Xavier
A good portion of the program here is, either refurbished from previously released material, or totally improvised. In an online interview Xavier expressed how some of his previous music, prior to the pandemic, had more of an energetic and aggressive bent to it. But for this release he wanted to remain cognizant of creating music for reflection and healing. And tracks like "Morning," "Evening," "You Know" and "Little Portugal" certainly accomplish that. His piano technique is relaxed, yet expressive. When Xavier delves into an improvisation like "Perfect Mold" or "Grand Happiness" he really gets inside of it. Tracks like the evocative "Covid Oddity" pits acoustic piano and spacey sound design together for an experience that will touch your soul. "Stories New, Stories Old" is another highlight that resonates for its percolating and wavering electric piano explorations.
Fans of George Winston, Keith Jarrett, Tangerine Dream and much of the atmospheric ECM Records catalog should, particularly, appreciate his conceptual brilliance and artistic intent.
###
Eliza Neals
Badder to the Bone album
E-H Records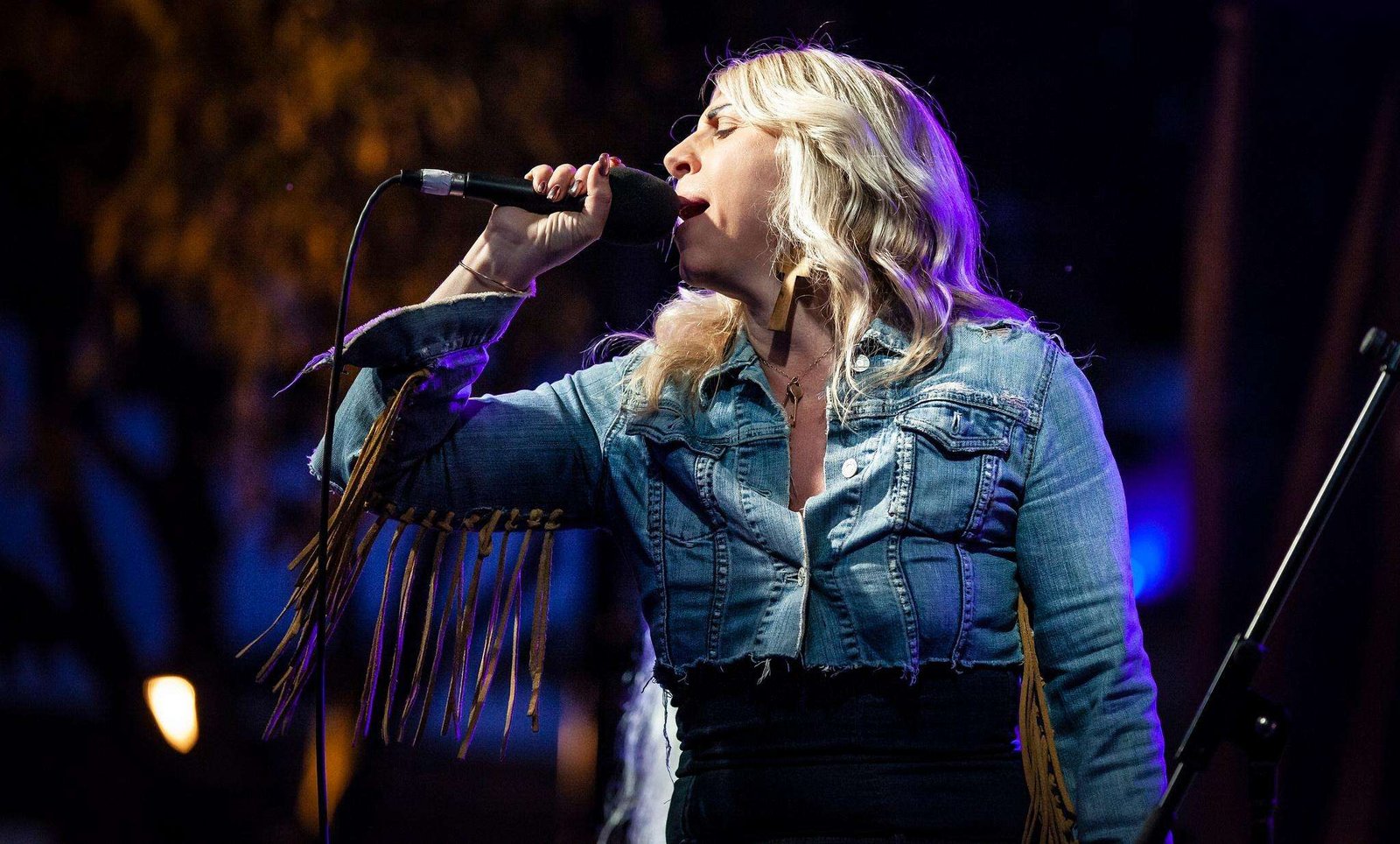 Eliza Neals is a homegrown Detroit area girl that is heavily rooted in Motown, southern rock, traditional blues and even a tinge of gospel. A classically-trained opera singer as well as a protégé of singer-songwriter Barrett Strong, she always delivers something essential and compelling in her seamless mix of original compositions and select cover tunes. Neals is a 2018 Detroit Black Music Awards recipient, a five time Detroit Music Awards "Blues" category winner and has received 14 Independent Blues Awards nominations. Her latest "Badder to the Bone" is worthy of all the accolades. She's been a dominant force on Sirius XM's "Bluesville" channel for years now, with much of the material here getting significant airplay.
Queen of the Nile performed by Eliza Neals
"United We Stand" is a good place to start as the blonde bombshell jumps into your ears, with a declarative call for unity and solidarity. Over a vibrant Bo Diddley-type beat her raspy chorus rings loud and true. "Queen of the Nile" is one of said tracks getting a hefty amount of spins on blues radio. It's a slow and soulful burner, shrouded in mysticism and featuring Lance Lopez's stinging lead guitar. As we all as a community are coming out of this pandemic madness many artists, in particular, have a commentary on it. Neals' "Lockdown Love" takes a slightly humorous route where she talks about the daily struggles of ordering groceries online while trying to hold down a relationship at the same time. Co-producer Michael Puwal throws his guitaristic two cents into the mix on this smoldering slow blues. "Bucket of Tears" is another Puwal co-production that spotlights stellar harmonies and comes off like something off a movie soundtrack. There is a pop sensibility here, with sizzling slide guitar, ala Eric Clapton, for good measure. That Barrett Strong influence really rises to the surface on Neal's tune "Got a Gun." The great Detroit blues and soul singer-songwriter/guitarist Billy Davis chimes in with some tasty leads. The hook "I got a gun, don't mess with me" is an earworm destined for your brain! Another track that seems to leap out of the speakers is "Heathen." This is a soulful testifyin' tune like nobody's business! And Neals delivers a tale of romantic woe better than anyone. Backed by another great Detroit vocalist Kymberli Wright, Neals takes her unscrupulous man to task, with the words: "Don't mistake my kindness for weakness, I'm sick of all your pain. You better get your ass on the very next train!" And she concludes with the refrain: "You're a heathen….I wish you'd stop breathin'….I wish you'd stop cheatin'." One of the songs that has been a mainstay for years in Neals' live sets is her take on Steve Winwood's classic ballad "Can't Find My Way Home." She plays it here, with Lopez offering some earnest lead guitar. It is a show stopper and will certainly connect, in no uncertain terms, with your heart and soul.
This is a fine and balanced blend of rustic blues flavors, meaty production and well crafted hooks. It's her baddest one yet!
###
Michael Kaeshammer
The Warehouse Sessions album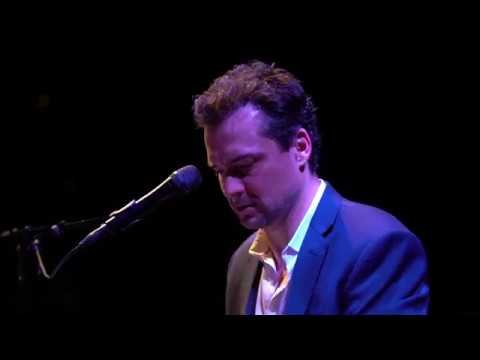 For those that pine for the past and ponder about the future of classic jazz and blues, multiple award-winning Canadian pianist Michael Kaeshammer and crew assure you not to worry. Along with, acoustic bassist David Piltch and drummer Johnny Vidacovich, vintage jazz never sounded so fun and free! Recorded at Bryan Adams' Warehouse Studio in Vancouver, British Columbia, the Kaeshammer trio set up, with minor preparation, and called out the tunes as they happened in single takes. The record has a very loose feel, with heavy emphasis on spontaneity and a relaxed demeanor. The musical mood is irreverent, but serious at the same time.
Preaher performed by Michael Kaeshammer
A case in point is opening number "You Got it in Your Soulness." This is a Les McCann composition taken from the legendary soul man's "Swiss Movement" album. Right out of the gate Kaeshammer and trio throw down, with a raucous and ebullient rock-infused swing. "How Long Blues" follows with a locomotive beat. It chugs along at a jaunty pace and lays the groundwork for this eclectic collection of perennial Americana standards. And it doesn't get more Americana than the traditional folk tune "Down By the Riverside." It's one of those simple melodies everyone knows and they take liberties with it that accentuates its familiar and vintage charm. There are other classics on here like "Ain't She Sweet" and the New Orleans second line-flavored "Bourbon Street Parade." Horace Silver's "The Preacher" is a highlight for its gospel feel and jazzy style.
Kaeshammer's selections on this album seem to mine the American South in a lot of ways. His mix of boogie-woogie, stride and blues piano styles recalls contemporaries such as Harry Connick Jr. and Victor Washington. The young pianist has a fresh and captivating modern energy while firmly rooted in what came before as well.
###
Jeff Berlin
Jack Songs album
What can you say about Jeff Berlin that hasn't already been said? The guy has an impeccable resume a mile or two long! Bill Bruford, Allan Holdsworth, Patrick Moraz, Patti Austin and David Liebman, among many others in the jazz and progressive music worlds have all worked with Berlin in some capacity. And he's as prolific a music educator as he is a soloist.
This just-released project has been a labor of love for the legendary bassist for many years now. "Jack Songs" is a tribute to one of his personal musical influences and bass playing heroes Jack Bruce. Many folks may know Bruce as a prototypical mid/late '60s era rock star. As a member of the classic power trio Cream he rose to prominence as one of the true virtuosos on his instrument. But if you dig into his vast solo catalog you'll see that Bruce was not only a rocker, but a somewhat eccentric and eclectic artisan well versed in classical as well as jazz, blues, folk, world beat and beyond.
Motherlode performed by Jeff Berlin
"Jack Songs" is a love letter to the massive impact and artistry that the late Jack Bruce had on Berlin and the music world as a whole. In addition to the brilliant arrangements and selections of material on the album there is a murderer's row of immeasurable talent to execute it. "Creamed" sets this machine in motion as a medley of Bruce gems of sorts. Bruce vocal sound-alike Ron Hemby does a nice job balancing Berlin's arrangement of the songs "Politician" and "White Room." The leader's warm signature bass tones and keyboard work is only upstaged by guest Alex Lifeson on guitar. The lyrically psychedelic "Theme From an Imaginary Western" features unorthodox harmonies and key modulations. The great Texas fusion guitarist Eric Johnson lays down a jaw-dropping and expressive musical interlude. "A Letter of Thanks" is a spirited and sputtering blend of bluesy outbursts and quirky accents, with an up tempo mid-section that really cooks. Former Santana/Brian Auger vocalist Alex Ligertwood handles the tricky and rapid-fire lead vocals here and does a stellar job. "L'Angelo Misterioso" was actually the pseudonym for George Harrison, who played rhythm guitar on some of Bruce's solo works. But, full disclosure, the particular song found here is also known as "Never Tell Your Mother She's Out of Tune." It's a gutsy R&B and rock-flavored number that features a tight horn section and guest vocals by the Red Rocker himself Sammy Hagar. This one is loud and proud and Hagar delivers an appropriately strong performance. This is truly a joint effort, but kudos to guitarist Scott Henderson who takes things in a soul-stirring direction in the bridge. "Rope Ladder to the Moon" and "One Without a Word" are back to back pieces that push the boundaries of the esoteric, with fanciful lyrics, orchestral ambience and a jazzy lilt. Not only is the follow up track "Smiles Story and Morning Grins" an amazing Jack Bruce composition, but it is also a testament to the vision and humility of the leader Berlin himself.
It is a mini-epic in that the multi-faceted bass player chooses to take a back seat in showcasing some of the greatest contemporary bassists of any generation. Berlin constructs a section in the instrumental bridge where there is a "bass relay" featuring several musicians strutting their stuff, including Tony Levin, Billy Sheehan, Michael League, Mark King, Ron Carter, Marcus Miller, Nathan East and Geddy Lee. You've gotta hear it to believe it! Two tracks that bring the album into the home stretch are "Traintime Time" and "Fuimus (We Have Been)." Both are composed in the style and spirit of the artist being paid homage to. "Traintime Time" is a real burner, with a blend of fusion jazz taken at a brisk Latin salsa-like pace. Percussionist Gumbi Ortiz handles vocals, with instrumental guest guitarists Ron "Bumblefoot" Thal, Johnny Hiland and Pat Bergeson on harmonica. The curiously titled "Fuimus ( We Have Been)" is a heartfelt tribute to Bruce, with an auto-biographical sentiment that rings true thanks to it being co-written by Bruce's long-time songwriting partner Pete Brown.
"Jack Songs" is, not only essential listening for fans of Jack Bruce, classic rock and blues, but is also a great primer for those making that listening transition from exclusively rock and pop into jazz and deeper eclectic music. Berlin has created a fascinating and comprehensive tribute to an artist many may not truly know. Well, now you know. Enjoy!
###
Mike Oldfield
Tubular Bells 50th Anniversary Celebration album
Cleopatra Records
Those of a certain age will certainly remember the eerie and trance-like theme that graced the intro to one of the classic horror/supernatural movies of all time, "The Exorcist." The repetitive melodic loop that is the basis of that music was part of a larger piece, composed by British session musician Mike Oldfield, called "Tubular Bells." This was the early '70s and the burgeoning multi-instrumentalist was barely in his 20s, at the time. But Oldfield would go on to write one of the most popular orchestral works in popular music. Released in 1973, "Tubular Bells" has gone on to sell over 100,000 albums per year, with a total of 17.5 million copies sold worldwide and 18 million streams.
Midnight Shadow perfomed by Nike Oldfield
In honor of this ground-breaking album's 50th anniversary this contemporary document captures all the energy and excitement of the original recording. Released with Oldfield's blessing, this sparkling new addition is performed by the Royal Philharmonic Orchestra and Session Band along, with the London Contemporary Voices Choir. It is conducted by three-time British "Composer of the Year" Simon Dobson and emceed by award-winning British actor Brian Blessed. In addition to the performance of "Tubular Bells Part 1&2" there is an amusing version of the traditional cartoonish seafaring classic "Sailor's Hornpipe" and excerpts from other Oldfield pieces "Ommadawn," "Hergest Ridge" and his early '80s international pop hit "Moonlight Shadow." "Tubular Bells" is a familiar theme that is associated with Halloween and the supernatural, but is so much more than that. And the mix of orchestral and progressive rock elements is as vital and relevant now as ever. The key to this, and all of Oldfield's compositional style, lies in his ability to create motifs and riffs that evolve and blossom into larger soundscapes. Blessed's vocal contributions, with the introduction of various instruments in "Tubular Bells Part 1" and guttural caveman sounds in "Tubular Bells Part 2" are essential, amusing and move the themes along. "Britain's Got Talent" winner Ella Shaw sings the stunningly beautiful "Moonlight Shadow," with accompaniment from the orchestra and session band. Rarely have the worlds of baroque pop and classical elegance paired together so effortlessly.
This is a splendid tribute to an indelible piece of music that will, undoubtedly, live on for many years to come. It is flawlessly conceived and executed for fans of modern orchestral works as well as, of course, progressive music mavens and Mike Oldfield aficionados alike.