Stephen Sondheim, born1930, deceased in November 2021 at age 91, he will surely be missed by those who love music, art, theater, and those inspired by greatness.
Stephen Sondheim's prolific work is unique, nothing short of genius. It is said that Sondheim's compositions are the modern background music of the American way of life, the soundtrack of our lives. People are drawn to Sondheim musicals because they are about magic – the magic of dreams to overcome the impossible.
Like so many I am captivated by his music. I love Sondheim's complexity, twisted plots, non-linear storylines, provocative issues, and sometimes dark, scary, and creepy. His musicals are an extraordinary experience – he will make you laugh, search into your soul, rediscover the joys of life and love, and experience the depths of loss and despair. It is hard not to shed a tear with some of his songs, not just because they are sad, but often they evoke images of our own life with regrets, loves, hopes, dreams, and failures.
Stephen Sondheim is the best American composer of the last 70 years. He ranks among the greats like Irving Berlin, Cole Porter, Rogers and Hammerstein, Jerome Kern, Gershwin, and Lerner & Lowe. He won 8 Tonys, 8 Grammys, an Oscar, a Pulitzer, 2 Golden Globes, 8 Drama Desk Awards, 5 Oliviers, and a Presidential Medal of Freedom. His musicals combined have won numerous awards with 121 Tony nominations.
I grew up with West Side Story, it was my favorite musical. Little did I know that it was co-written with Stephen Sondheim's lyrics. Sondheim meant nothing to me then, not realizing that I liked many of his songs from his Broadway musicals. Later on, as an adult, I became aware of the person Stephen Sondheim and have since seen almost all of his musicals either live on the stage or a film version. I was fortunate to see Sondheim's Into the Woods and Sunday In the Park With George live on Broadway. I continued to see other of his musicals performed at regional theaters, such as Assassins, Passion, and Sweeney Todd. Sondheim musicals I have seen in film include Follies, Company, West Side Story, and A Little Night Music.
Sondheim and Jazz
For many years I wondered why jazz singers do not often perform Sondheim songs. His lyrics and themes offer many opportunities for jazz interpretation. I have read that many singers perceive Sondheim's songs hard to perform, that seems like a lame excuse.
In recent years, several jazz singers have ventured into the land of Sondheim and have produced wonderful renditions and unique interpretations of his songs. Jazz versions have changed the original mood from sad to hopeful or from happy to reflective. Often the jazz version is better than the original, usually more personal and intimate.
Sondheim's songs are focused on the characters and the situation of the play. Jazz interpretation takes the song out of character and place, and focuses on the lyrics, music, and texture, often changing the feel, theme, and mood.
Loving You
from the musical Passion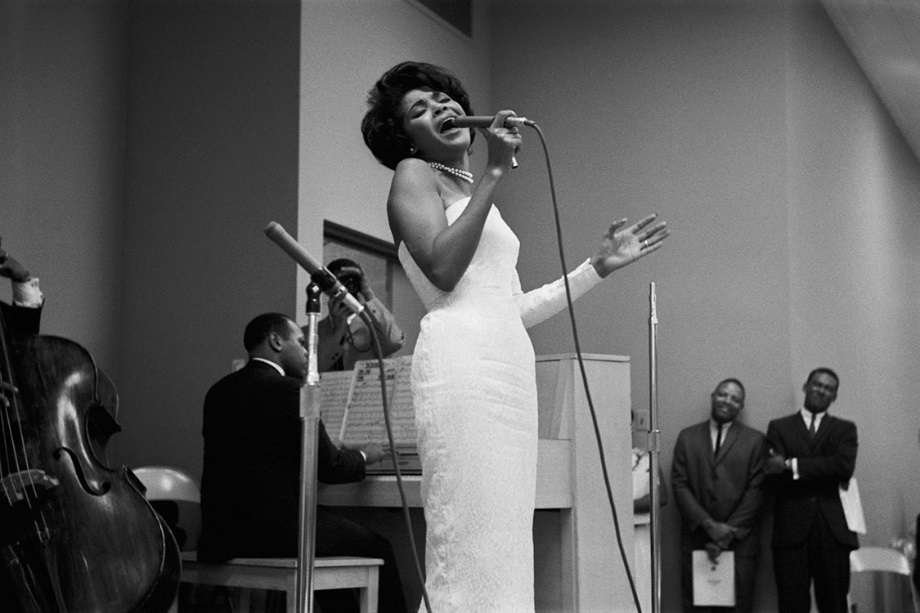 Nancy Wilson
Loving You performed by Nancy Wilson and Peabo Bryson.
Legendary jazz icon Nancy Wilson's rendition of the song Loving You gave me a whole new appreciation of the Passion musical. This is one of my favorite Sondheim jazz songs. Wilson and Bryson's interpretation expands the song, uplifting it from a sad ballad to an upbeat, optimistic expression of hope and true love. This is the best rendition of the song I have ever heard.
When I first saw Passion I was moved by the beautiful songs which are some of Sondheim's best. The musical though is very dark, even disturbing. It is about obsessive love and you feel suffocated by it. As the story delves into the subject, though, one gains a deeper understanding of true love. The musical is brilliant, a triumph of Sondheim. Passion opened on Broadway in 1994 and received four Tonys with 10 nominations.
The story is about a love triangle that becomes twisted. Set in late 19th Century France. Soldier Giorgio is caught in a passionate love triangle with Clara, who is married, and Fosca, a sick and disturbed woman obsessed with stalking Giorgio. The play involves sex, love, power, passion, and manipulation. Sondheim said, "It's about how the force of somebody's feelings for you can crack you open… we are all Fosca, Giorgio, and Clara."
The song Loving You is a desperate song sung by Fosca – "I would die for you." Giorgio pleads for her to stop stalking him, she says she can't – "Loving you is not a choice, it is who I am."
The Nancy Wilson version turns the song from desperation to one of uplifting hope and joy.
I Wish I Could Forget You
from the musical Passion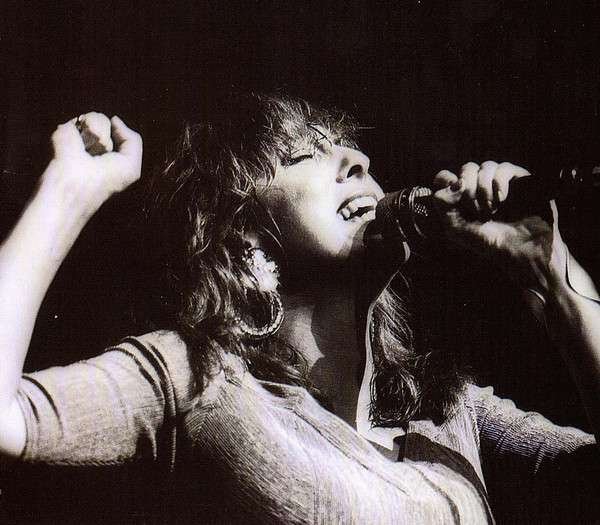 Cheryl Bentyne
I Wish I Could Forget You sung by Cheryl Bentyne.
The song I Wish I Could Forget You from the musical Passion is a cry of anguish that becomes a celebration of how love fulfills our life, giving it meaning. It is sung by Giorgio reading a letter written by Fosca.
Cheryl Bentyne gives a moving and probing performance, about regret and unwanted love that penetrates inside the heart and mind. Bentyne is a famous jazz singer with 10 Grammys. She is a member of the popular jazz group Manhattan Transfer.
I Remember
From the musical Evening Primrose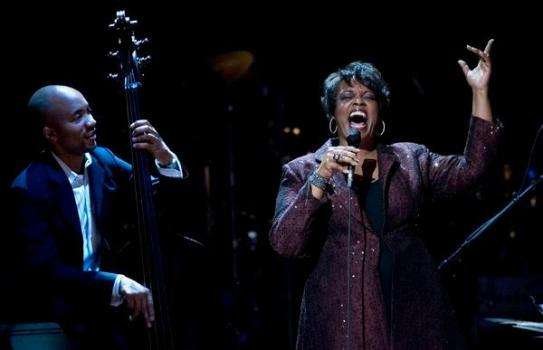 I Remember performed by Dianne Reeves.
I love this version by Dianne Reeves, it is tender, intimate, sad, and joyful. It has a haunting poetic beauty. The lyrics capture the theme of the musical so well, and Reeve's interpretation is excellent. It has a nostalgic melancholy of past images and times, something that everyone relates to, the happy times that make us who we are.
Dianne Reeves has risen to the top among contemporary jazz singers. She is a superior interpreter of lyrics. Reeves holds five Grammys and honorary doctorate degrees from Berklee College of Music and Juilliard.
The Sondheim musical Evening Primrose was made for TV and aired in 1966 on ABC. It is a quirky romance about people who live in a department store to escape the real world. The lead characters are Charles and Ella who fall in love and want to return to the real world, but are prevented by the 'others'. The play ends the next morning when Charles and Ella are dressed as bride and groom mannequins in a department store window.
The song I Remember is sung by Ella who tries to remember images of her childhood in the real world.
Children Will Listen
From the musical Into the Woods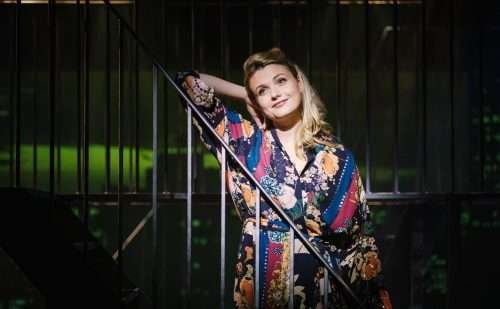 Children Will Listen sung by Katie Birtill.
I was fortunate to see the Sondheim musical Into the Woods on Broadway, I loved it, a real feel-good romantic fantasy musical comedy. The musical opened on Broadway in 1987 and won three Tonys with 10 nominations.
Into the Woods is a wonderful roller-coaster-ride musical with witches, wolves, magic spells, and giants. Sondheim intertwines the plots of the Brothers Grimm fairy tales Little Red Riding Hood, Cinderella, Jack and the Beanstalk, and Repunzel. The story tells of the impact of wishes and actions without consideration of the consequences. It is not happy ever after, everything has a price and everyone must pay. The musical is playful, at first, but turns dark.
The song Children Will Listen is a touching ballad sung by the deceased Baker's wife's spirit, telling the Baker he will be a good father without her, now that she is gone. The song has become very popular and recorded by many singers.
Katie Birtill sings a delightful slow tempo soft jazz version of the song along with a trumpet solo. Birtill has a beautiful voice. She is a popular jazz and stage musical singer and actress in London. She tours Europe and has several albums.
No One Is Alone
From the musical Into the Woods
Michael Feinstein sings No One Is Alone.
No One Is Alone is another touching and beautiful ballad from Into the Woods. It has become a popular song in concerts and albums by jazz and Broadway singers. In the musical it is sung at a moment of grief, as part comfort and part warning. No one is fully alone but we must all learn from life's lessons to make it on our own.
Five-time Grammy-nominated Michael Feinstein is a popular cabaret and jazz piano bar and Broadway singer in New York, known for promoting the Great American Songbook. Feinstein performs a wonderful rendition with his special piano bar style.
Send In the Clowns
from A Little Night Music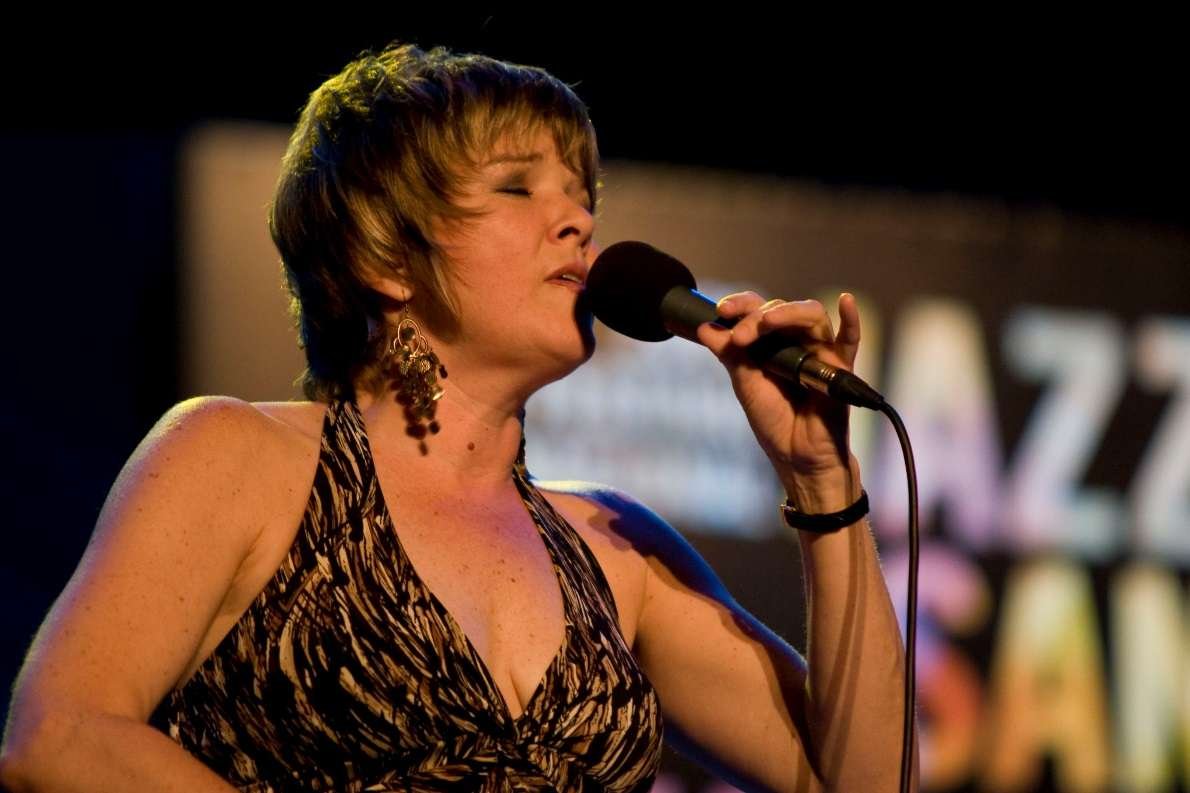 Karrin Allyson sings Send In the Clowns.
A Little Night Music is a 1973 musical based on the Ingmar Berman film Smiles of a Summer Night. Set in Sweden in 1900, the story is about the complicated romantic lives of several people. Events are driven by the vanities, conceits, and foolishness of imperfect characters. The story revolves around a widower Frederick who made the mistake of marrying a young bride and is further complicated by keeping his mistress Desiree. The musical opened on Broadway in 1973 and won six Tonys.
The song Send in the Clowns is very popular and has been recorded by many singers, such as Frank Sinatra, Judy Collins, Barbara Streisand, and others. In the musical, it is sung by the character Desiree who regrets lost loves and life's disappointments. It is tender and bittersweet. A tragedy of two people who fear they have lost their moment.
Five-time Grammy-nominated Karrin Allyson performs her intimate interpretation. Allyson is one of the most highly acclaimed jazz singers today. She excels in traditional jazz vocals, bebop, blues, and samba; as well she sings in English, French, Portuguese, Italian, and Spanish.
Losing My Mind
from Follies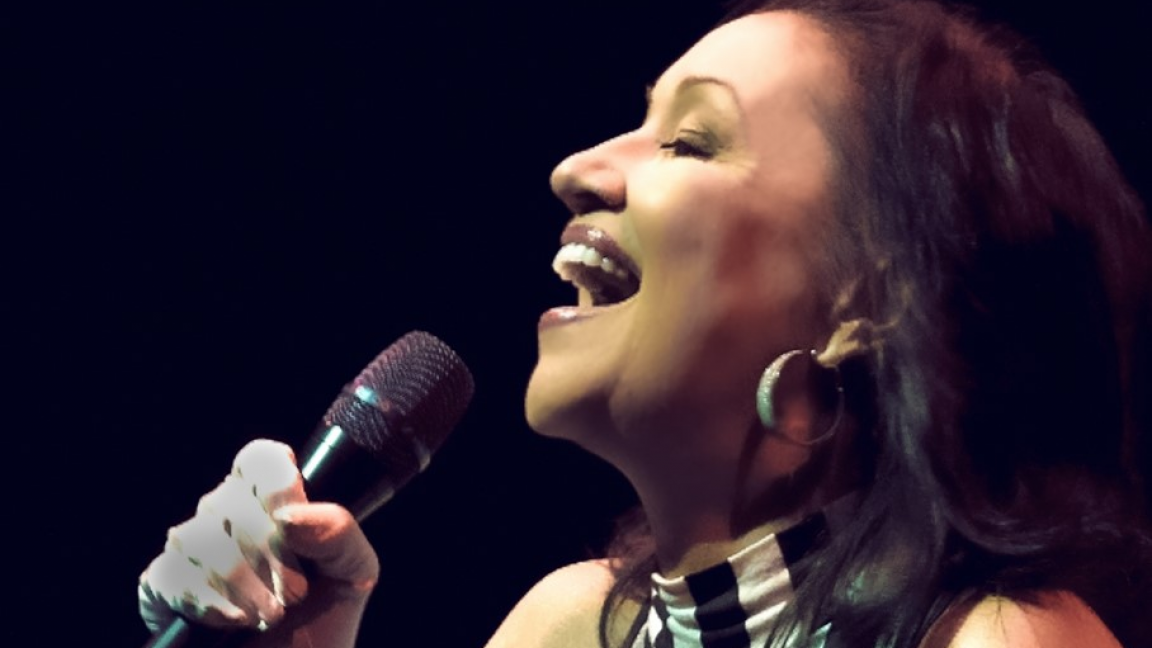 Follies is a fun vaudeville pastiche with many excellent songs. It opened on Broadway in 1971 and won seven Tonys with 11 nominations. The story is about a reunion of the former entertainers and stagehands of the Weisman Follies. The main characters are Sally married to Buddy and Phyllis married to Ben. In the musical, the characters see their younger selves that mirror their older counterparts. The story becomes a dreamscape of fractured relationships.
Losing My Mind is sung by the character Sally about her obsessive love for Ben who is married to Phyllis. It is a popular and beautiful ballad sung by many performers.
Juno Award winner Holly Cole does a wonderful job with this song. She sings in a sultry cool jazz style making her own interpretation. Cole is a popular jazz singer in Canada.
Losing My Mind sung by Holly Cole.
Being Alive
from Company
Often I watch a video of a concert of the musical Company, it is wonderful, like sipping fine wine. Company is a delightful musical comedy about complicated romantic relationships. It focuses on Robert, a bachelor who cannot commit to a relationship. Robert is pressured by his married friends to get married. The show is a series of vignettes of Robert's funny romantic adventures that end in disaster. The musical opened on Broadway in 1970 and won six Tonys with 4 nominations.
The song Being Alive is sung by Robert declaring that he is ready for a relationship and wanting to meet someone. The legendary jazz crooner Tony Bennett sings an upbeat version.
Being Alive sung by Tony Bennett.
Marry Me a Little
from Company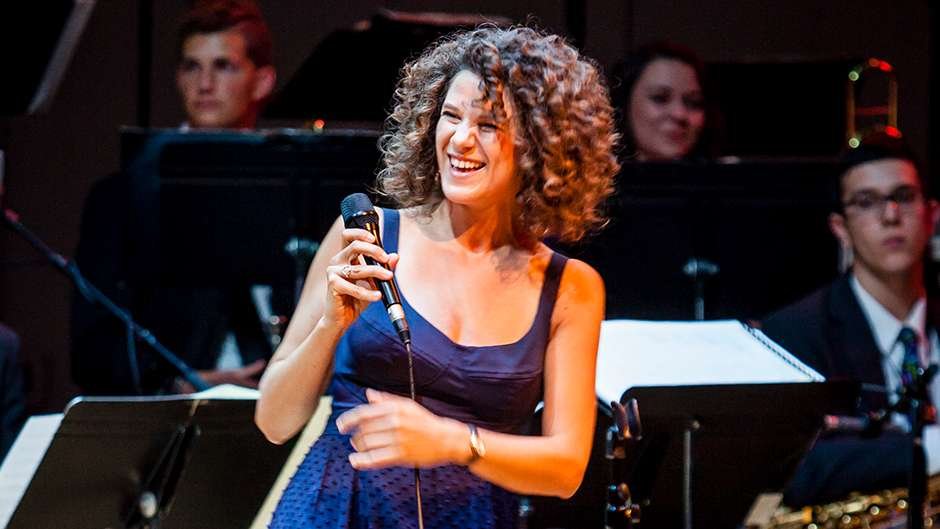 Marry Me a Little sung by Cyrille Aimee.
Marry Me a Little is sung in the show by Robert, who wants to be married, but just a little bit with a little love and fun, but not too close.
Cyrille Aimee is a French jazz singer who won top jazz competitions and has garnered numerous awards. Her album of Sondheim songs was nominated for a Grammy and was praised by Sondheim himself.
End Part One
Sources
Wikipedia
Youtube
Stephen Sondheim Society
Internet Movie Database
Internet Broadway Database
Playbill
Downbeat
Billboard
Variety
Hollywood Reporter
Rotten Tomatoes
Allmusic