Pretty Women
From Sweeney Todd
Sweeney Todd is a dark comedy with aspects of horror that opened on Broadway in 1979 and won eight Tonys. It is creepy with a lot of charm and is very popular. The musical has been made into a movie. It is about a deranged murderous barber whose customers end up in the meat pies of restaurant owner Nellie. Todd seeks revenge on a corrupt judge who raped his wife, abducted his daughter, and sent him to prison.
Pretty Women is a beautiful song. It is a duet by the characters Sweeney Todd and the Judge singing about the beauty of women. Todd is preparing to kill the Judge sitting in the barber chair, but due to a fluke the judge manages to get away.
Peabo Bryson sings a mellow cool jazz version along with a wonderful saxophone solo. He presents it in wonderful layers. His own style and interpretation. Two-time Grammy winner Bryson is a popular jazz and soul singer also known for singing on Disney soundtracks and recording duets with top female singers.
Peabo Bryson sings Pretty Women.
Not While I'm Around
from Sweeney Todd
The song is sung by young mentally challenged Toby in the Sweeney Todd musical. He sings that he will protect the restaurant owner Nellie. The song has been picked up by many singers.
Jamie Cullum does an excellent version, his interpretation changing up the song to a bold declaration of love. British jazz singer Cullum is popular in England and Europe. He hosts a weekly jazz show on BBC and performs at leading jazz festivals in the U.S., Europe, and Asia.
Jamie Cullum performs Not While I'm Around.
Something's Coming
from West Side Story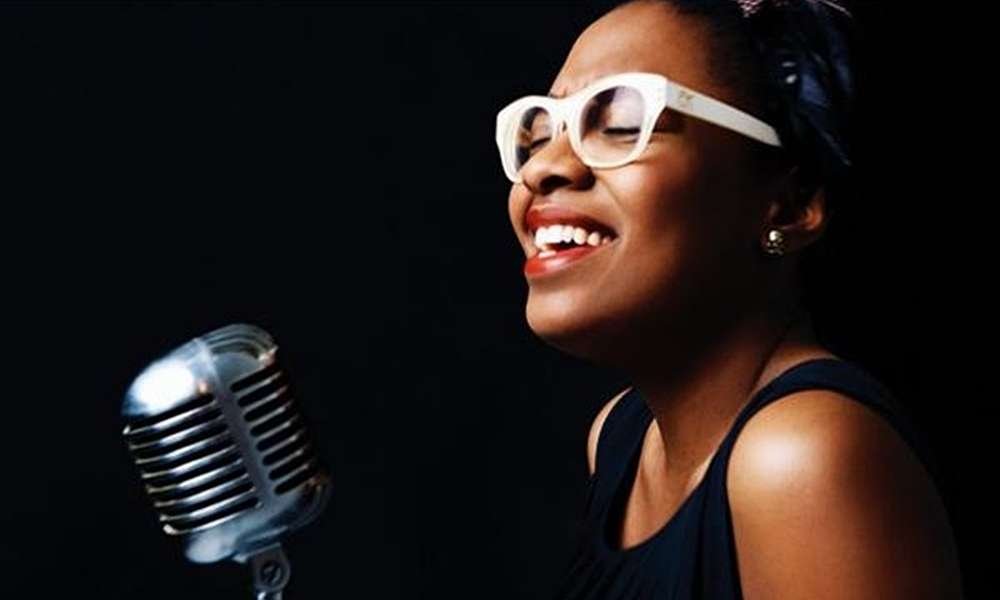 Cecile McLorin Salvant breaks down the lyrics bit by bit of Something's Coming to yield a cool and hip playful jazzy interpretation. A wonderful roller coaster ride and a great instrumental section with piano, bass, and drums. Some well-needed old-style jazz. It will make you smile.
I loved West Wide Story as a kid. The neighborhood kids and I would sing and dance When You're a Jet and Cool. West Side Story is one of the greatest musicals ever produced. A winning combination of Leonard Bernstein music, Sondheim lyrics, and dance choreography by Jerome Robbins. It opened on Broadway in 1957 winning two Tonys with six nominations. The 1961 film version won 10 Oscars.
The story is a retelling of Shakespeare's Romeo and Juliet tragic love story set in the 1950s upper westside of Manhattan, where lost and alienated white youth gangs battle Puerto Rican youth gangs over turf. White youth Tony falls in love with the beautiful Puerto Rican Maria against the prejudices of their friends and families. Like the original, it ends in tragedy.
The song Something's Coming is sung in the musical by Tony before he meets Maria. He sings about expectations of a better life when he can get out of the poverty-stricken neighborhood and make something of himself.
Cecile McLorin Salvant took the jazz world by storm in 2010 winning top jazz competitions and then quickly garnering three Grammys. She is among the top jazz singers today.
Something's Coming sung by Cecile McLorin Salvant.
Tonight
From West Side Story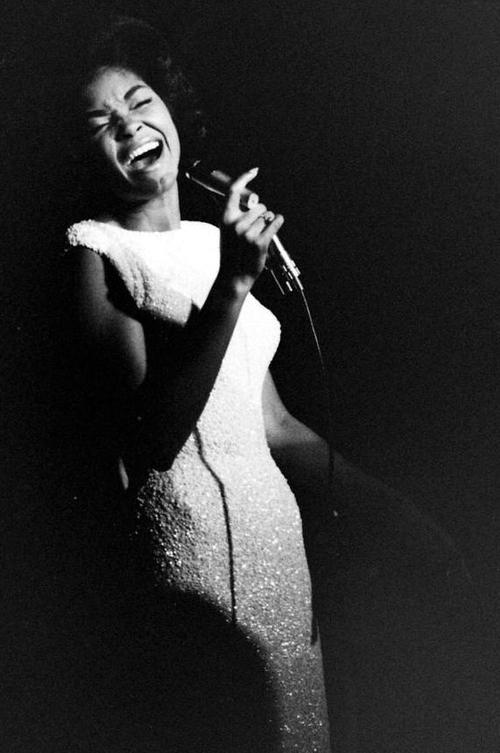 Tonight sung by Nancy Wilson.
https://www.youtube.com/watch?v=Cvaphz9WEHc
Tonight is one of the best love duets ever, a touching and thrilling show stopper. It is sung by Tony and Maria celebrating the hope and dreams of young love, a love that gives life purpose. The scene is an adaptation of the balcony scene in Romeo and Juliet.
Jazz legend Nancy Wilson never disappoints, this is the best version of the classic song I've heard. Wilson gives it her unique attitude and style she is famous for – cool and hip, jazzy and sassy, upbeat, real swing. Her interpretation is wonderful and fulfills the expectation of the musical.
Cool
From West Side Story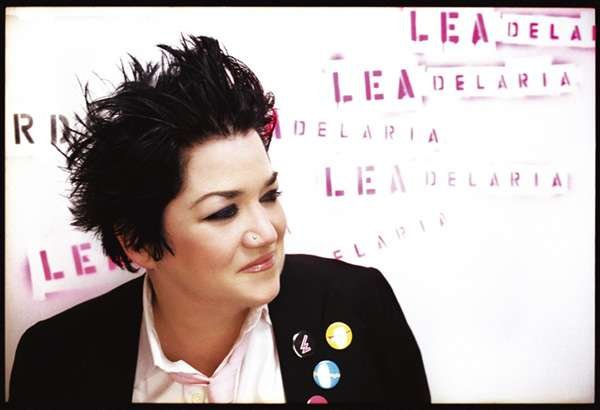 Lea Delaria performs Cool.
https://www.youtube.com/watch?v=u7XTXtpDZ2ghttps://www.youtube.com/watch?v=Rs4__PT9rUY
Lea Delaria is fun and very talented. She is an award-winning comic, singer, and actress in film, TV, and Broadway. She has five jazz albums. Her rendition of Cool stands up to the title, very cool and hip.
In the play, the song is sung by Ice the leader of the Jets to calm their nerves after the rumble with the Sharks. The police are looking for Tony who killed Bernardo, the leader of the Sharks, and Maria's brother. The song says be cool so the cops don't suspect you.
Not A Day Goes By
From Merrily We Roll Along,
Carly Simon performs Not a Day Goes By.
Merrily We Roll Along opened on Broadway in 1981. It is a twisted story about Frank who was a talented composer who became a producer of Hollywood movies and his wife Beth. The musical story moves backward in time from 1976 back to 1957. It traces love and friendship from compromised middle age to their idealistic youth.
The song Not a Day Goes By is set in 1960, where Beth is divorcing Frank. Beth still loves Frank but cannot live with him because he was unfaithful.
Carly Simon sings a wonderful ballad version from her Torch album of jazz standards. The song is lamenting lost love, waiting out time, and reliving the pain and regrets. Two time Grammy winner with 14 nominations, Carly Simon is a popular pop singer who branched out producing several jazz albums.
Move On
From Sunday In the Park With George
Cyrille Aimee performs Move On:
Sunday In the Park is a wonderful touching musical that opened in 1984 and won two Tonys and 10 nominations and won a Pulitzer Prize. The musical is about love, regret, art, and inspiration. The story is about the 19th Century French painter George Seurat who struggles to create great art but loses Dot his lover who is carrying his daughter.
The song Move On is set in the 1980s with Seurat's great-grandson artist George trying to make it as an artist. George is unsure of where he's going and what he should do. The spirit of his great-grandmother Dot appears and inspires him to continue his art.
Cyrille Aimee sings a slow-tempo jazz ballad version with a wonderful interpretation.
Children and Art
From Sunday In the Park with George
Holly Cole performs Children and Art:
In the play, the second act moves forward to the 1980s. George holds a show of his work. His 98-year-old grandmother Marie, daughter of 19th Century George and Dot, is at the show and sings about the legacy we leave behind.
Canadian jazz singer Holly Cole does a wonderful version of the sung in a cool jazz style with a Latin-Bossa Nova instrumental background.
Anyone Can Whistle
From the musical, Anyone Can Whistle
Kelley Johnson sings Anyone Can Whistle.
Anyone Can Whistle is a satire musical on political corruption and the fine line between insanity and reality, asking is magic real or not. The musical opened on Broadway in 1964. It is about a corrupt mayor of an economically depressed town who fakes a miracle to attract tourists. Soon the inmates of the local asylum visit the "miracle" creating chaos and inmates escaping.
The song is sung in the play by Fay a nurse at the asylum and Haygood suspected of being an escaped asylum inmate. Fay hopes Haygood will help her break out of her shell and be free, but she is too afraid to do so.
Kelley Johnson is an internationally awarded jazz singer doing world tours and playing jazz clubs in the U.S. Her rendition of the song is taken to a cool jazz ballad with her velvety voice and interpretative finesse.
Sources
Wikipedia
Youtube
Stephen Sondheim Society
Internet Movie Database
Internet Broadway Database
Playbill
Downbeat
Billboard
Rolling Stone
Variety
Hollywood Reporter
Rotten Tomatoes
Allmusic