What is "smooth jazz?" Many may have their own interpretations, but suffice to say it is a musical genre that has been recognized as such by those in the R&B, pop, and rock communities since the late '70s/early '80s. Everyone from Kenny G, George Benson, and Rick Derringer to Earth, Wind & Fire has fallen under this musical umbrella. But one artist that seemingly came out of left field and is gaining considerable steam in this particular improvisational orbit is guitarist/composer Robert Lee Balderrama.
Robert Lee, or "Bobby," Balderrama was raised in a Mexican-American family that was no strangers to hard work. His migrant farming parents moved from Texas to work in the Saginaw/Bay City "Thumb" area of Michigan in the '50s. Many members of his immediate and extended family played music at picnics. Young Bobby was bitten by the bug and soon coupled that interest with the emerging pop and rock music culture that was sweeping the country. Fast forward to the early and mid-'60s when Balderrama was really starting to develop some workmanlike acumen on guitar. He eventually formed a band with some local friends and cousins and changed the path of rock music history. In 1966 Question Mark and The Mysterians wrote and recorded, perhaps, one of the quintessential and first garage rock classics, the keyboard-driven "96 Tears." The song went Number #1 on the national rock and pop charts. And Balderrama and company, still in their teens, made the rounds on many of the popular TV shows of the day like American Bandstand and Shindig. Question Mark and The Mysterians toured all across the country on several packages and headline tours. They continued some momentum for the next five or six years on the strength of some follow-up albums and singles. But, at least for the group's original run, they disbanded and went their separate ways.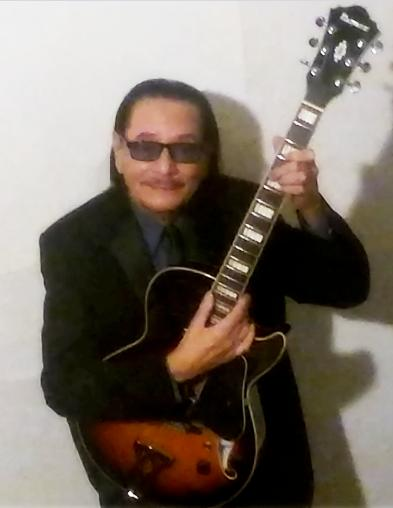 The term "one-hit wonder" for several decades since then could not be more apropos for Balderrama and his early band experiences. Some might say he and his cohorts were lucky to have their moment in the sun and that it was time to settle down and get a "real job," as they say. But Balderrama, thankfully, never succumbed to such misguided advice and set a course on a career in music that has continued to the present day. Oh sure, there have been some bumps in the road and some ups and downs, but, apart from occasional non-music-related work to pay the bills and feed his family, he has stayed true to his ever-evolving musical passion.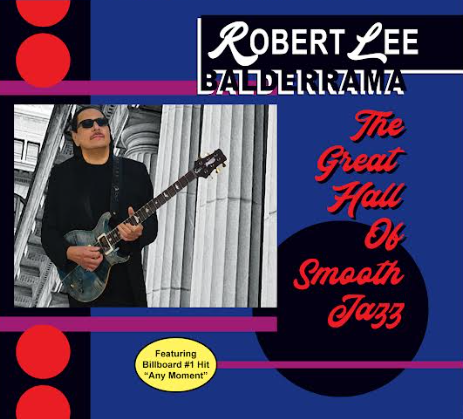 "Back in the late '70s/early '80s, I moved down to Houston, Texas because the economy was bad in Michigan. When I was down there I got a chance to meet bandleader Joe "King" Carrasco," recalls Balderrama. "One of his favorite songs was '96 Tears.' He met me when he was doing an interview at Bryce College in Houston. Joe started asking me all sorts of questions about The Mysterians and we became great friends. Eventually, the economy began improving in Michigan, but the oil production company I was working for in Houston was laying people off. I got laid off and told Joe I was moving back to Michigan." However, Balderrama did take Carrasco's encouragement and advice to patch things up and put the original Question Mark and The Mysterians back together.
Link to "Happy & Go Lucky"
Under Balderrama's guidance Question, Mark and The Mysterians shared some amazing bills in Texas with Carrasco. And Balderrama took The Mysterians all around the world as well. But, eventually, that leg ran its course and it was time for the guitarist to follow his next venture as the leader of The Robert Lee Blues Band. Throughout this whole period of reformations and revisions of Question Mark and The Mysterians, Balderrama's right-hand man and partner in crime were, and always has been, keyboardist-vocalist/composer Frank Rodriguez. They played some blues festivals and club dates with the Robert Lee Blues Band which led to the last dozen years immersed in the smooth jazz world. "We were doing all right with the blues band but it was hard keeping a band together. I had always been a lover of jazz since I was a kid and I seemed to be moving in that direction," says Balderrama.
The prodigious and increasingly eclectic guitarist reached into his heritage and, even, dabbled in some Latin sounds with vocalist Liliana Rokita for a time, but the drive to pursue contemporary instrumental music and more guitar-centric material ultimately took precedent in his life. The time Balderrama had dedicated to the smooth jazz idiom has been a concerted effort created by his strongest unit to date. In addition to the aforementioned Rodriguez, Balderrama's core band also features his wife Amy Lynn Balderrama (percussion), Jack Nash (bass), Rudy Levario (drums), and Tom Barsheff (saxophones).
The recently released album by Robert Lee Balderrama called "The Great Hall of Smooth Jazz"(Bullfrog Records) is a compilation of his hard-earned labor over the course of a handful of previously released albums and singles. The majority of tracks on the album went Top 10 or, in the case of bonus track "Any Moment," #1 on Billboard's Smooth Jazz Chart. Balderrama is a guitar stylist who patterns himself after many of his heroes like George Benson, Wes Montgomery, Carlos Santana, and Russ Freeman of The Rippingtons. His is a relaxed fluid approach that is as much grounded in strong songwriting and melody as in freewheeling improvisational abandon. A case in point is the album bonus track and a bonafide #1 hit on the current music charts, with "Any Moment." Balderrama composed and cut the track with co-writer Rodriguez and, partnering with NYC producers Gary Lefkowith and Mike Rogers as the group Le Sonic, not only solidified the smooth jazzer's standing as a top-ranking artist but gave Balderrama and Mysterians' compadre Rodriguez the satisfaction of no longer being "one-hit wonders."
Link to "Any Moment"
Although the original mysterious frontman Question Mark has taken a bit of a sabbatical from public performance Balderrama has continued the legacy of The Mysterians franchise, with a combination of the hits, classic rock, and pop, and some smooth jazz material. "I think people like it," says Balderrama. "I follow Robbie Krieger of the Doors and he mixes instrumentals, jazz, and Doors classics in much the same way as we do. And people like that combination."
With some of the bigger and key touring dates, Balderrama has brought long-time friend and former Robert Lee Blues Band vocalist James Bradley into the fold. Bradley is an NYC native who truly elevates many of Balderrama's live events. "Our bass player Jack Nash gets us a lot of our gigs and he told us we needed to add a really good singer," explains Balderrama. "Our vocals are okay on a local level. But when we take this thing nationally and on a larger scale we really needed a great singer. James is that guy. He is a fantastic entertainer. He really communicates with the audience on a one on one basis. And people are showing up just to see him. He also conducts the band similar to how New Orleans musician Trombone Shorty does it. He'll wave his hands a certain way and signal the band to stop on a dime. He's very impressive."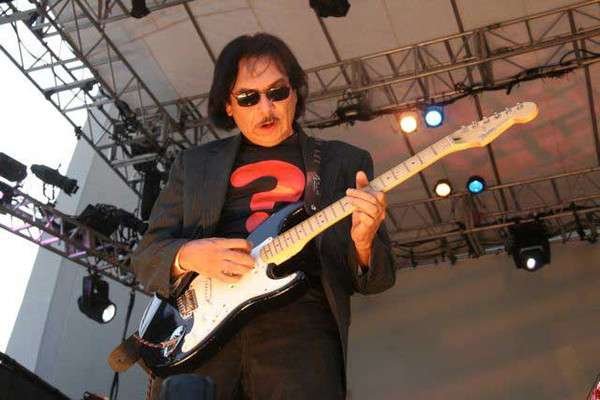 Balderrama and Question Mark and The Mysterians have won countless awards, including induction into the Michigan Rock 'N Roll Hall of Fame. He has been a fixture in the Saginaw/bay City community for a good portion of his 70-plus years as well. Beyond music, the benevolent guitarist gives back to his city and region by participating and sponsoring events to benefit the homeless and various other charities. "Two years ago I did a homeless concert called '96 Tears Day—A Cry For the Homeless,'" says Balderrama. "And what I envision is to make people aware of the homeless. A lot of people think they're just lazy, drunks, addicts, or whatever. And some people do have those problems, of course. But there are a lot of homeless people that have lost their jobs and can't afford rent. There are a lot of people that are homeless that shouldn't be. So, I put on this concert in downtown Bay City and the first year we raised about $3,000 in cash and got a lot of food and clothing donated to the rescue mission there. We wanna view homeless people as people that just need a hand to get started again. I think a lot of people wanna work. They just need a home base where they can dress, eat, sleep, take a shower and prepare for a job. It's impossible for homeless people to work because of their situation. My message and bottom line is that homeless people need some kind of permanent shelter to get started."
In addition to his latest release, Balderrama recently dropped a follow-up single with Le Sonic, featuring vocalist Lauran Belezo, called "I'll Be the One." The guitarist is highlighted prominently playing sweet call and response filigree to Belezo's dulcet voice. The smooth jazz axeman is already working on another, as yet, untitled "jam" project that, as he puts it, " are pieces that are not so much songs as background music one can cook, relax and just chill out to."
Link to "Tropical Breeze"
As a 70-something artist Balderrama, in many ways, is just coming into his own. He diligently practices at least three hours a day and his favorite phrase is, "you never stop learning!" He is a true legend and survivor that has weathered many life challenges and musical storms. "I think the genre of smooth jazz is always gonna be there," opines Balderrama on the direction of contemporary music. "At one time there were a number of smooth jazz stations across the country. And then I think rap took over. But people still love that kind of music. Personally, I like straight-ahead jazz, but I think the smooth style is more song-oriented and that's what I do best."
Upcoming Live Dates: Robert Lee Balderrama will be playing the Bay City Jazz Festival with vocalist James Bradley Saturday August 13th, 2022.
For more information: www.facebook.com/robertleebalderramaguitarist