When shopping for the perfect scent a good fragrance should have a balance of complementary scents, longevity, and one that matches your personality. Essential oils that balance the scent is a perfect one to buy.
The types of perfume fragrances to look for are: floral, fresh, fruity, citrus, oriental, woody, and spicy. Picking a scent is a personal preference, deciding on a fragrance is best when you test a small amount on the skin to experience the blending of the essential oils properly.
When deciding between perfume and Eau de toilette, the only thing to know is the concentration. Eau de toilette is a higher concentration of essential oils than perfume; a little goes a long way and will tend to last longer.
I have put together a list of the most popular luxury brands of perfume. A luxury perfume makes a great gift for the holidays, anniversaries, birthdays, Valentines, and other occasions. There are many floral, spicy, and fresh cool scents available for both women and men. These scents can be used during the day for work or to celebrate in the evening.
The list is rated on popularity and sales as well as quality of fragrance and compatibility of blended scents. All luxury scents can be found in a department store or online. I like to go in person to experience the blends of scents and how they instantly take me away to faraway places. I believe that picking your perfect scent must be experienced in person.
Chanel No. 5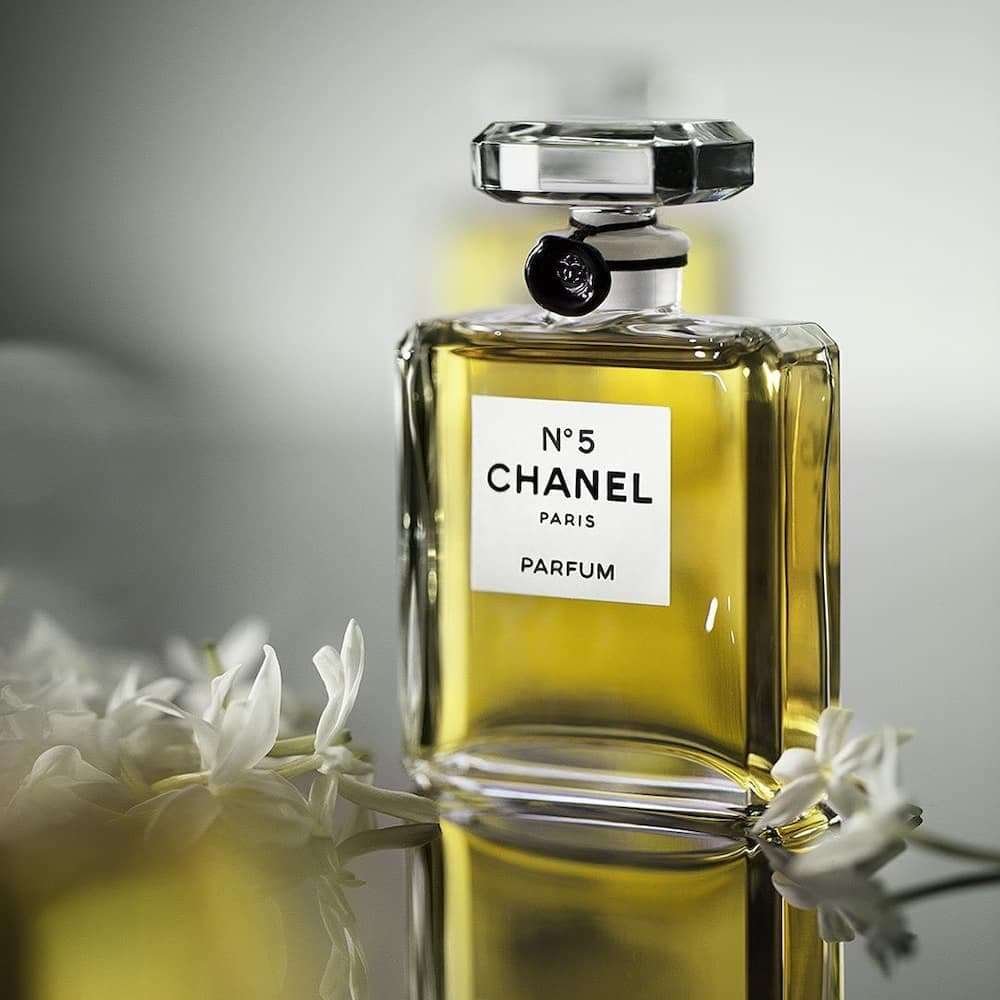 First on my list is Chanel No. 5, it is a classic for a reason. It is the best perfume you can buy, with its floral timeless scent. Chanel No. 5 is an iconic fragrance, earning its spot at the top of my list. It was created in 1921 and was different from all other perfumes. When Gabrielle Chanel created No. 5 Perfume with perfumer Ernest Beaux, this masterpiece of refinement passed from generation to generation.
It completely changed perfume forever. This perfume is classified as a refined soft floral fragrance. This feminine scent possesses a blend of florals with sandalwood and vanilla. It is completely unmistakable. This would make a perfect luxury gift that anyone would love.
Daisy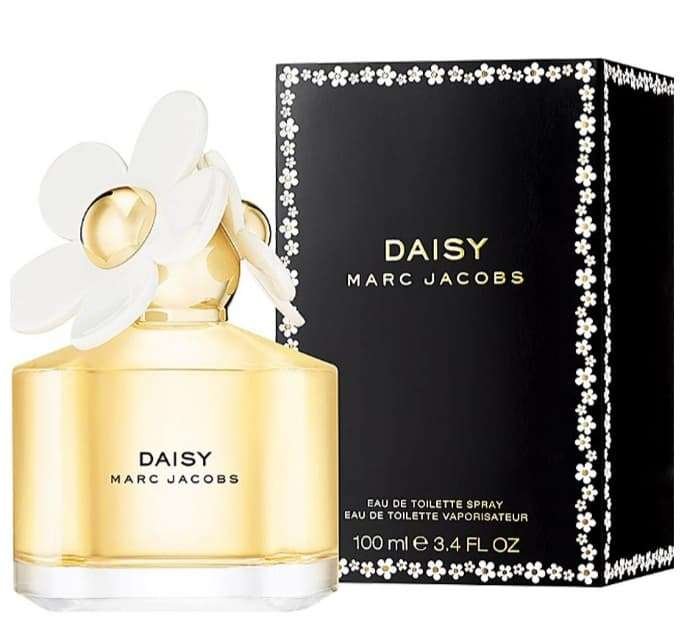 Daisy is an incredibly popular fragrance from Marc Jacobs. An influential designer, Marc Jacobs was the creative director at Louis Vuitton for 16 years. He started his own line in March of 2021.
This eau de toilette is infused with wild berries and soft white violets. A feminine floral scent bursting with energy. This charmingly simple fragrance, is pure and playful. At the heart of this blend is jasmine and sandalwood, which evokes warmth and sensuality.
J'adore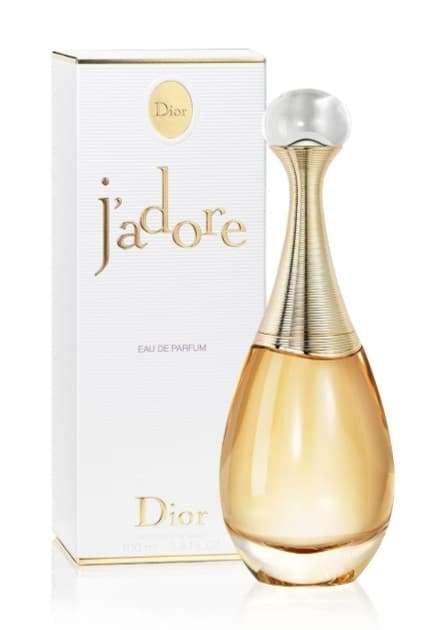 Dior J'adore Eau de Perfume is effortlessly seductive, with an original signature. Designed by Christen Dior, a fashion house from Paris, reknowned for luxury clothing, shoes, hand bags, and perfume. Famous stars like Grace Kelly, Marilyn Monroe, and Marlene Dietrich are just a few celebrities who he made dresses and other luxury items for.
A mature floral fragrance made by Dior. It has a bouquet with essence of ylang-ylang which has a floral fruity scent. Also an essence of Damascus rose from Turkey and a blend of Indian sambac jasmine. It features a blend of finely crafted essential oils that are perfectly balanced down to the last detail.
Flowerbomb
Flowerbomb eau de perfume is an explosive floral fragrance from Viktor & Rolf. Victor & Rolf is a Dutch luxury house from Amsterdam founded in 1993 by Victor Horsting and Rolf Snoeren. They are famous for their fashion designs for over 20 years and now luxury perfume.
Victor & Rolf Flowerbomb has a light scent of blended floral oils with cattleyas, sambac jasmine, freesia, and rose petals enriched by blending patchouli and vanilla. This scent must be experienced. Light and beautiful, it makes a perfect gift.
Angel
My fifth choice for the list is a sensual oriental fragrance from Mugler Angel. This eau de perfume, through which Manfred Thierry Mugler launched his new category, debuted in 1992. He is well known in France for fashion design. For years he designed signature looks for Madonna, Grace Jones, David Bowie, and Diana Ross in the beginning of his career. In modern times he designed costumes for Beyonce's world tours and Kim Kardashian's dress for a Gala in 2019.
Olivier Cresp and Yves de Chirin developed the fragrance for this glamorous and seductive scent is a delicate blend of sweet fruits, soft caramel, honey, and praline. Combined with the captivating power of patchouli and vanilla. Mugler Angel is a luxurious fragrance with a seductive edge. Perfect for everyday use and totally irresistible.
One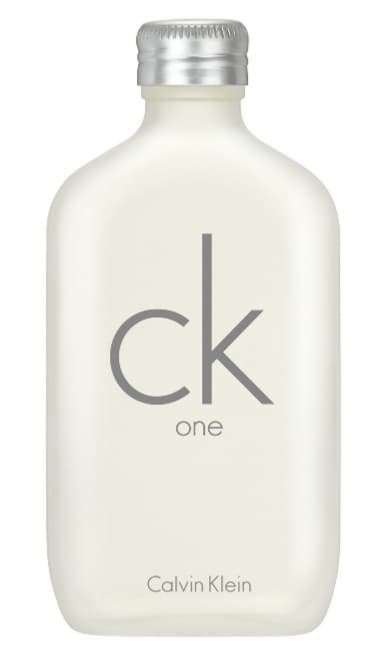 The fresh, fruity citrus scent Calvin Klein CK One eau de toilette is an iconic fragrance. Developed by Alberto Morillas and Harry Fremont for Calvin Klein. It was launched in 1994 and still to this day is one of the best luxury perfumes you can buy. Calvin Richard Klein is an American fashion designer and the founder of the classic Calvin Klein clothing line. Founded in 1968, ranging from clothing, watches, perfume, and jewelry and located in the heart of New York City. Many Hollywood stars have had his dresses displayed at award shows, such as, Diane Kruger, Jennifer Lawrence, Scarlett Johansson, Emma Stone, and Gwyneth Paltrow, to name a few.
It is bold, fresh, and youthful. Bringing together refreshing notes of green tea, papaya, and bergamot. It is also a perfect balance between soft accents of nutmeg, violet, cardamom, and rose. CK One blends and harmonizes floral and musk into one scent you will find intoxicating.
Jo Malone
The famous and popular Jo Malone Lime Basil & Mandarin cologne was launched in 1999 from the famous designer Jo Molone in London. This signature fragrance has become a modern classic. This luxurious perfectly blended fragrance has a unique scent which is both revitalizing and relaxing. This scent transports you to the calm breeze of the Caribbean. The blend of citrus, amberwood, and herbs has a warm comforting presence.
Bloom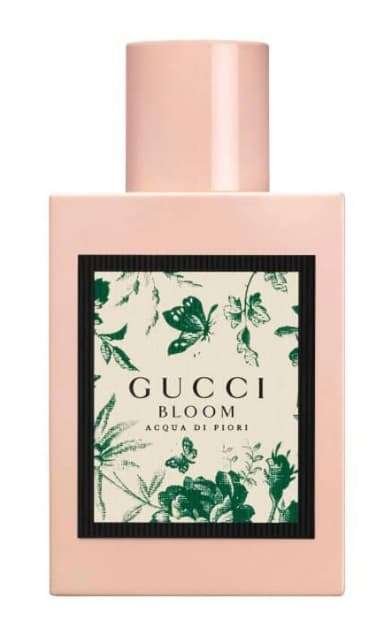 My next choice is Gucci Bloom Aqua di Fiori, eau de toilette. Gucci is an Italian luxury fashion house based in Florence. Its fashion line includes handbags, footwear, clothing, jewelry, and perfume. Gucci was founded in 1921 by Guccio Gucci.
Intensely green and fresh, Bloom Aqua di Fiori "celebrates the joy and energy of youth". It is created by master perfumer Alberto Monllas. He blends a subtle musk with tones of galbanum leaves with a delicate floral base. This popular fragrance would make a great gift.
La Vie est Belle
Another favorite is Lancome La Vie Est Belle Eau du Perfume. It was launched in 2012 and created by Oliver Polge, Dominique Ropion, and Anne Flipo. Julia Roberts is the face-person of the campaign.
This light floral scent is very popular. La Vie Est Belle's has iris, jasmine, and orange blossom at its heart. Juicy pear, blackcurrant, tonka, and patchouli at the base of the scent. A sweet floral perfume for day or night.
Jo Loves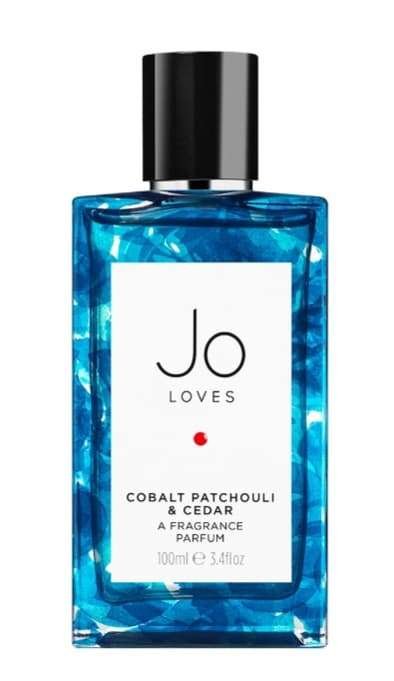 My last pick on my list is the Jo Loves perfume from Cobalt Patchouli & Cedar. This is a great gift for anyone on your list, a popular scent that appeals to those who like a cool scent that is not too strong. It is so good you will want to use it every day. Inspired by "Blue Sky" eau de toilette by Excell. Cobalt Patchouli & Ce celebrates a newfound intensity for enjoying life. It is a fresh, clean fragrance with a touch of luxury we can enjoy any season.