I always look for interesting ideas about food and parties. The early 19th Century British era has always captivated me and I researched the era's food, drinks, culture, fashion, décor, music, dance, and literature for information for several novels and plays.
In particular, I enjoy Jane Austen and Charles Dickens novels and film adaptations, they are universally loved. Numerous works of art, plays, and movies have been made of their novels which have forever cast in us images of what early 19th Century England was like. Almost everyone is familiar with Dicken's A Christmas Carol and Austen's Pride and Prejudice.
To have some fun, consider throwing a dinner or cocktail party, gala ball, or a charity event, with a Jane Austen and Charles Dickens theme. This could be a get-together with 19th Century games, drinks, food, music, and dancing. The more adventurous may want to do an extravagant costume ball. This could be a holiday party around Christmas or New Year's.
All food, drinks, games, and dances listed in this article come from the stories of Austen, Dickens, Irving, Bronte, Thackeray, Eliot, Poe, Shelley, Byron, Hawthorne, Scott, Cooper, and others.
Jane Austen (1775- 1817) was perhaps the best English author of the Early 19th Century. She lived during the Regency Era. Her novels are forever popular and have been made into many films and TV shows. Her novels are Pride and Prejudice, Sense and Sensibility, Emma, Persuasion, Mansfield Park, and Northanger Abbey.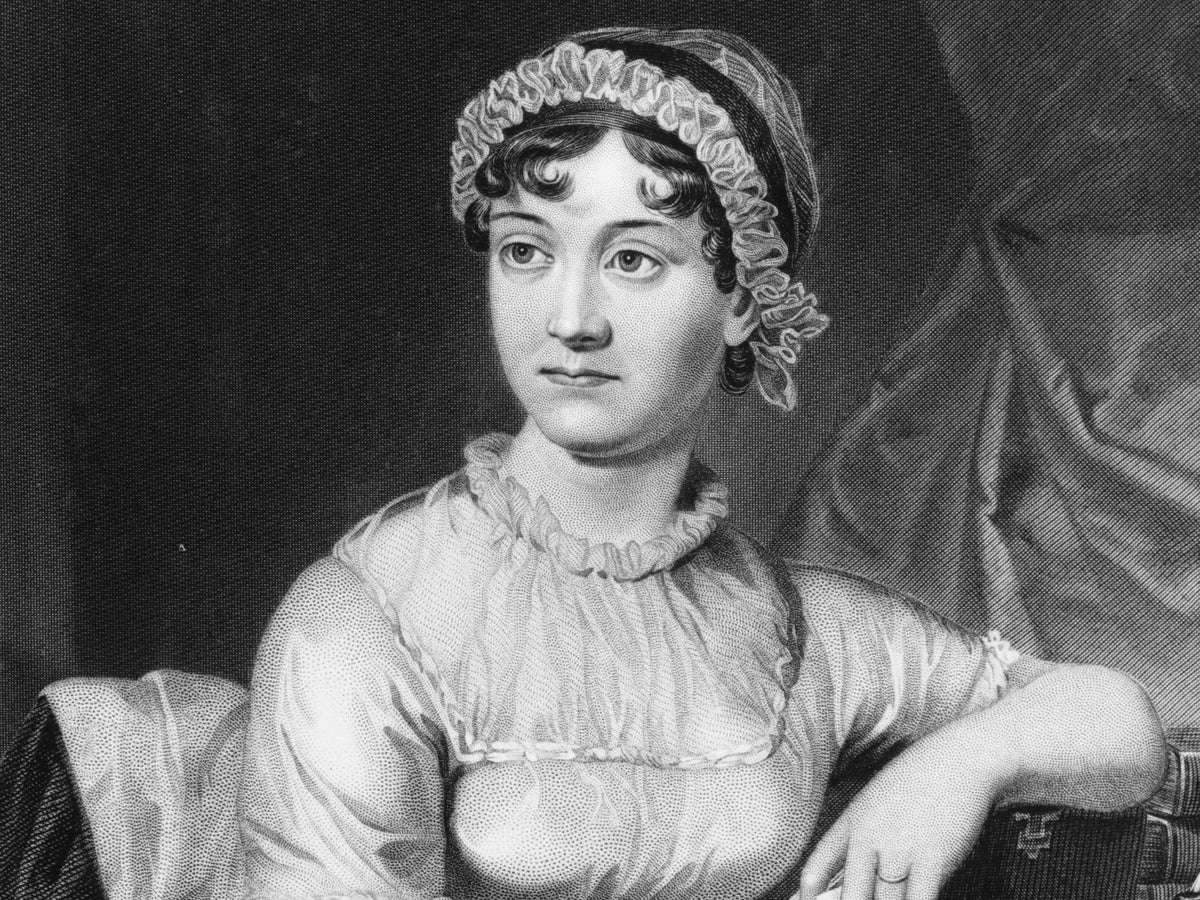 Charles Dickens (1812 -1870) lived during the Victorian Era. He delighted us with such works as Great Expectations, Oliver Twist, David Copperfield, A Christmas Carol, A Tale of Two Cities, and others.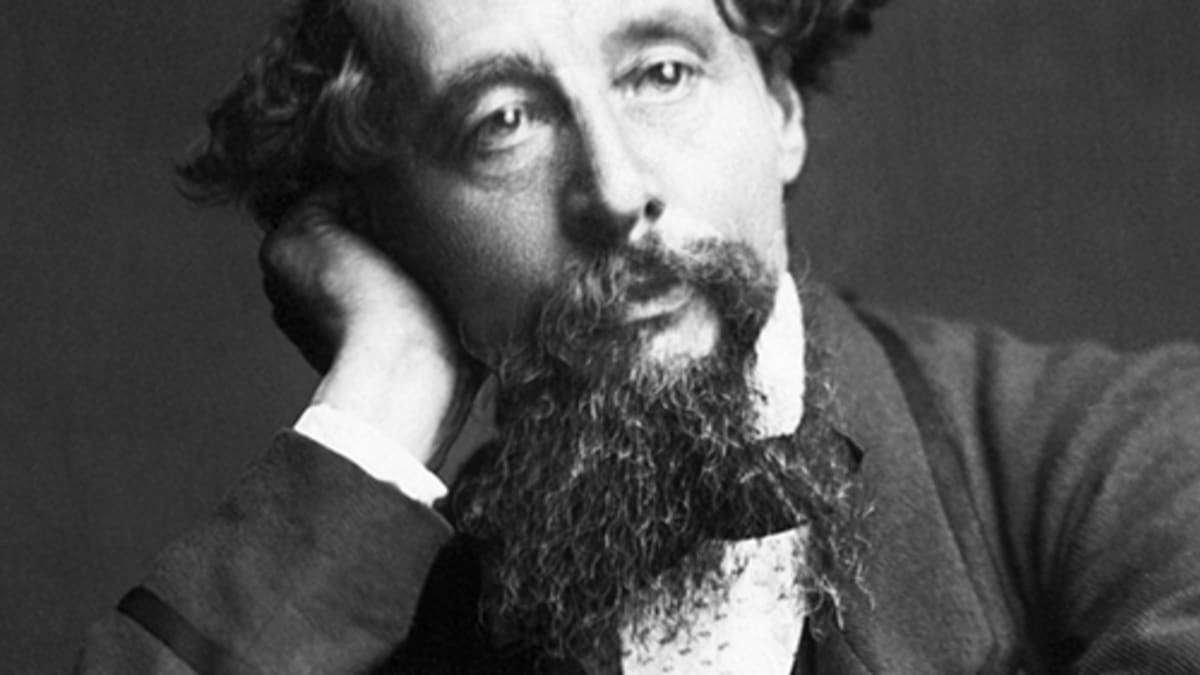 You don't have to limit the theme party to just Austen and Dickens, adding other early 19th Century British and American writers is optional, such as Washington Irving author of An Old Christmas and short stories while he lived in England, Mary Shelley the author of Frankenstein and The Last Man, Charlotte Bronte who wrote Jane Eyre, Emily Bronte author of Wuthering Heights, George Eliot- Middelmarch and Silas Marner, Edgar Allan Poe author of The Purloined Letter and The Murders in the Rue Morgue, William Thackeray- Vanity Fair and Barry Lyndon, Lord Byron author of Child Harold and Don Juan, Sir Walter Scott –Ivanhoe, Waverly, and Rob Roy, James Fenimore Cooper –Last of the Mohicans and Leatherstocking Tales, Nathaniel Hawthorne- House of the Seven Gables and The Scarlet Letter, Herman Melville-Moby Dick, and others.
Cocktails and Libations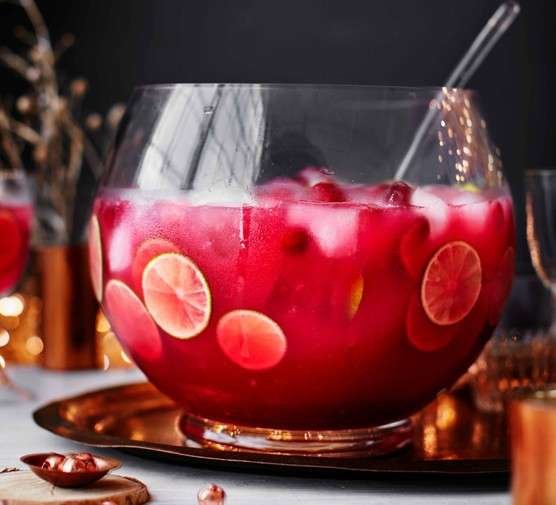 Preferred party drinks were sherry, Madeira wine, port wine, and fortified wine with brandy. French wine was also popular. The popular alcoholic beverages of the time were gin, brandy, rum, beer, and ale. Punch was the favorite drink for large gatherings and holidays.
Sherry Punch
Sherry is a fortified wine that originated in Spain during ancient Roman times. It became popular in Britain in the 16th Century. Sherry punch is popular in Britain and is mentioned by Charles Dickens.
1/4 cup port wine, 1 1/2 cup sherry, 1/4 cup orange liqueur, 1 1/2 cups brandy, 2 chilled bottles of sparkling wine, 1 cup lemon juice, 1/2 cup sugar, ice
Sherry Cobbler
A popular drink was mentioned by Charles Dickens.
4 parts Shetty, 1 part brandy, sugar to taste, orange slice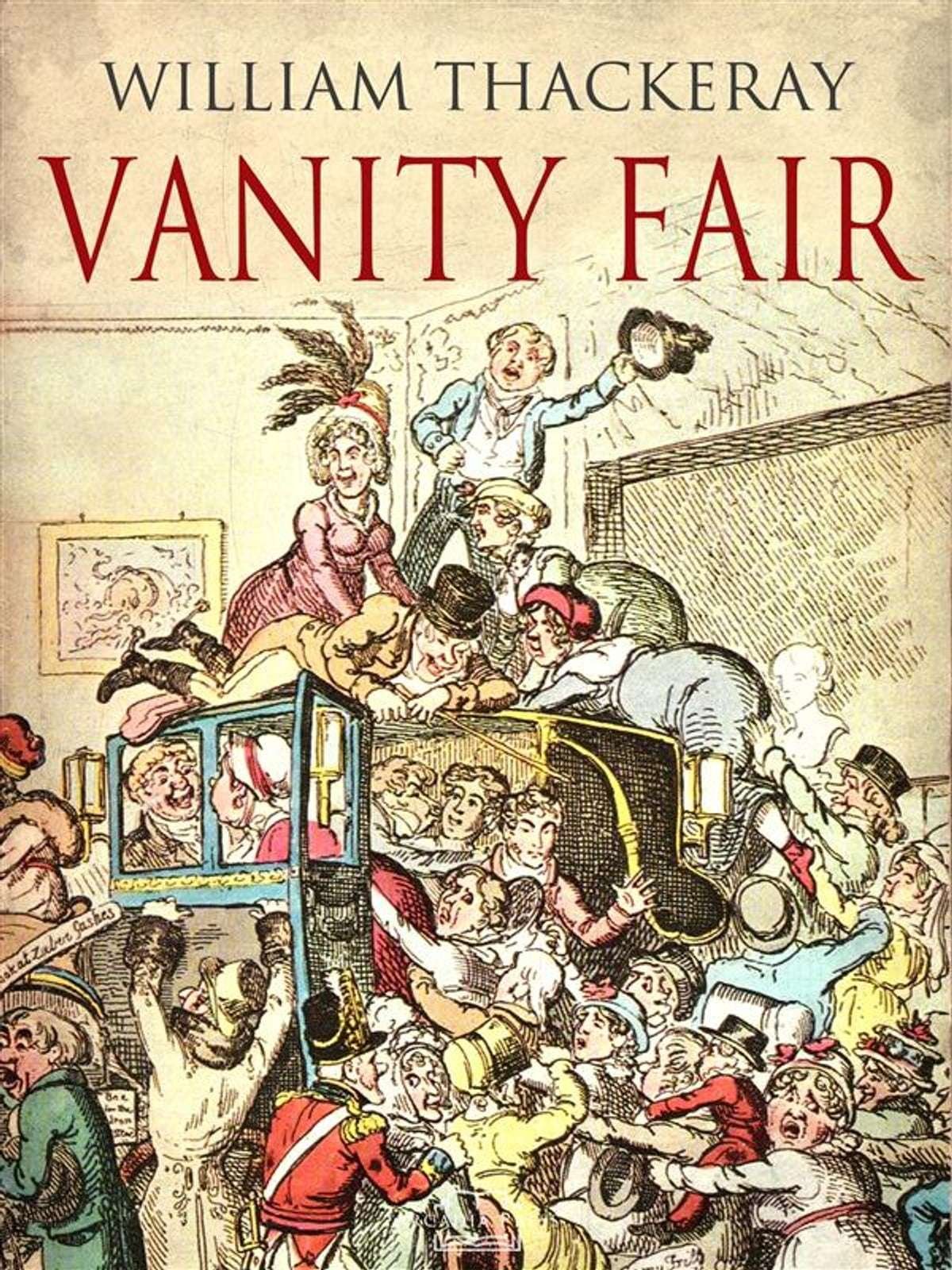 Wassail Bowl
Wassail is a traditional mulled cider drink that goes back to 12th Century Old Norse and Old Anglo Saxon times.
Four 12 oz. bottles of hard cider, two 12 oz. bottles of pale ale, 1 cup Madeira wine, 2 cups apple cider, 6 apples cored and baked in sugar water for 1 hour until tender, 1 cup brown sugar, 10 whole cloves, 10 whole allspice berries, 4 cinnamon sticks, 2 wide strips orange zest, 2 wide strips lemon zest, 1/2 tsp ginger, 1/2 tsp nutmeg.
Simmer hard cider, ale, cider, and wine in a large pot. Add cloves, allspice, cinnamon, orange zest, lemon zest, ginger, and nutmeg. Reduce heat and steep for 1 hour, strain.
Add baked apples.
Wassail bowl
Mulled Wine
Is very popular and traditional in England. It comes from ancient Roman times.
1 ½ cups boiling water, 1 bottle of red wine, ½ cup sugar, ¼ lemon, 8 whole cloves, 1 cinnamon stick, pinch ground nutmeg.
Heat water and sugar in a saucepan until dissolved. Add lemon, cloves, and cinnamon, and bring to boil. Strain, and pour back into the pan. Add wine, and heat but do not boil.
Gin Sling
Gin was invented in Holland and reached England in the 17th Century and became very popular in the 18th Century. A simple drink of Gin with lemon slices, sugar, and ice.
Mulled Cider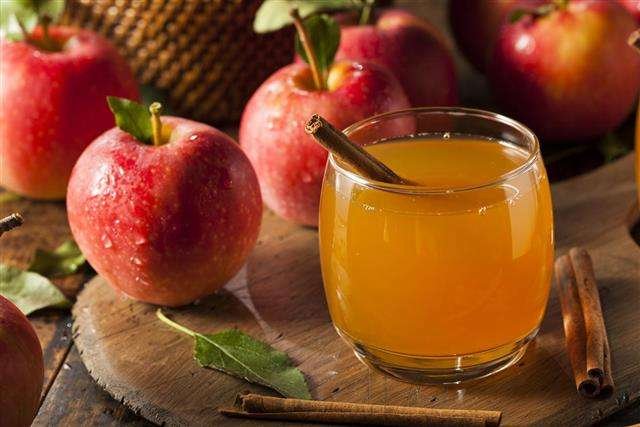 A traditional drink in England, U.S., and Canada.
2 quarts apple cider
20 whole cloves
½ cup sugar
20 cinnamon sticks
14 whole allspice
¼ tsp. salt
Boil for 15 minutes and let stand for 12 hours. A crock pot can be used.
Alcohol optional
Brandy Eggnog
Eggnog's origins come from the 17th Century. The following recipe is the Edgar Allan Poe family recipe.
1 part brandy, 1 part rum
7 eggs, 5 cups milk
½ cup whipping cream, 1 cup sugar
Hot Toddy
The hot toddy originated in Ireland in the 18th Century
Per person, in a cup
1 shot whisky
½ cup hot water
2 tsp honey or sugar
Juice of a lemon wedge
1 cinnamon stick
Pinch of nutmeg
Parlour Games
Charades
Charades is a popular word/phrase guessing game from the 18th Century. It involves two teams of players who come up with known phrases or famous persons that will have to be acted out in pantomime and correctly guessed by their teammates within a set time.
Players must decide on the rules as to which phrases are allowed; for example, single words often must be nouns, and multi-word phrases would be commonly used phrases or expressions. A popular restriction is to agree that the secret phrases might be titles of books, songs, plays, or movies.
The opposing team will show one player from the competing team, "the actor" the secret phrase for that round. This actor must mime the selected word or phrase without speaking. The rest of his/her teammates do not know the secret phrase. If the actor's team can guess the phrase, that team scores a point. If they do not correctly guess that word/phrase during the allotted time, no point is awarded for that round. Teams take turns, and every team member takes a turn as the actor. Scores are kept, and play continues until all players have a chance to act at least once.
Common signals actors and teams use to pantomime the word(s)/phrases:
Holding up the number of fingers for the number of words
Holding up the Index finger to single the first word, etc.
Placing the number of fingers on the arm for the number of syllables in the word
Touching his/her earlobe to indicate that the word "sounds like" the next action
Bringing their hands closer to signal a shorter word
Moving their hands apart to indicate more of a word
Motioning the "come here" gesture to encourage teammates to keep guessing
Touching his/her nose and pointing to the person for a correct guess
Blind Man's Bluff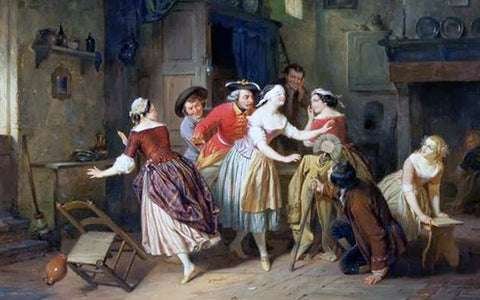 Was a popular traditional game from the 16th Century. One is designated as "it", is blindfolded, and searches around to "catch" other players. The "catcher" must identify the caught person. Only if the person is correctly identified does the caught person becomes "it".
Sardines
Popular in the 19th Century. It is a reverse 'hide and seek', in which one person hides and the others must find them, hiding with them when they do. The hiding place becomes more cramped with more people cramped together, like sardines in a can. The last person to find the hiding group is the "loser" and becomes the new "hider."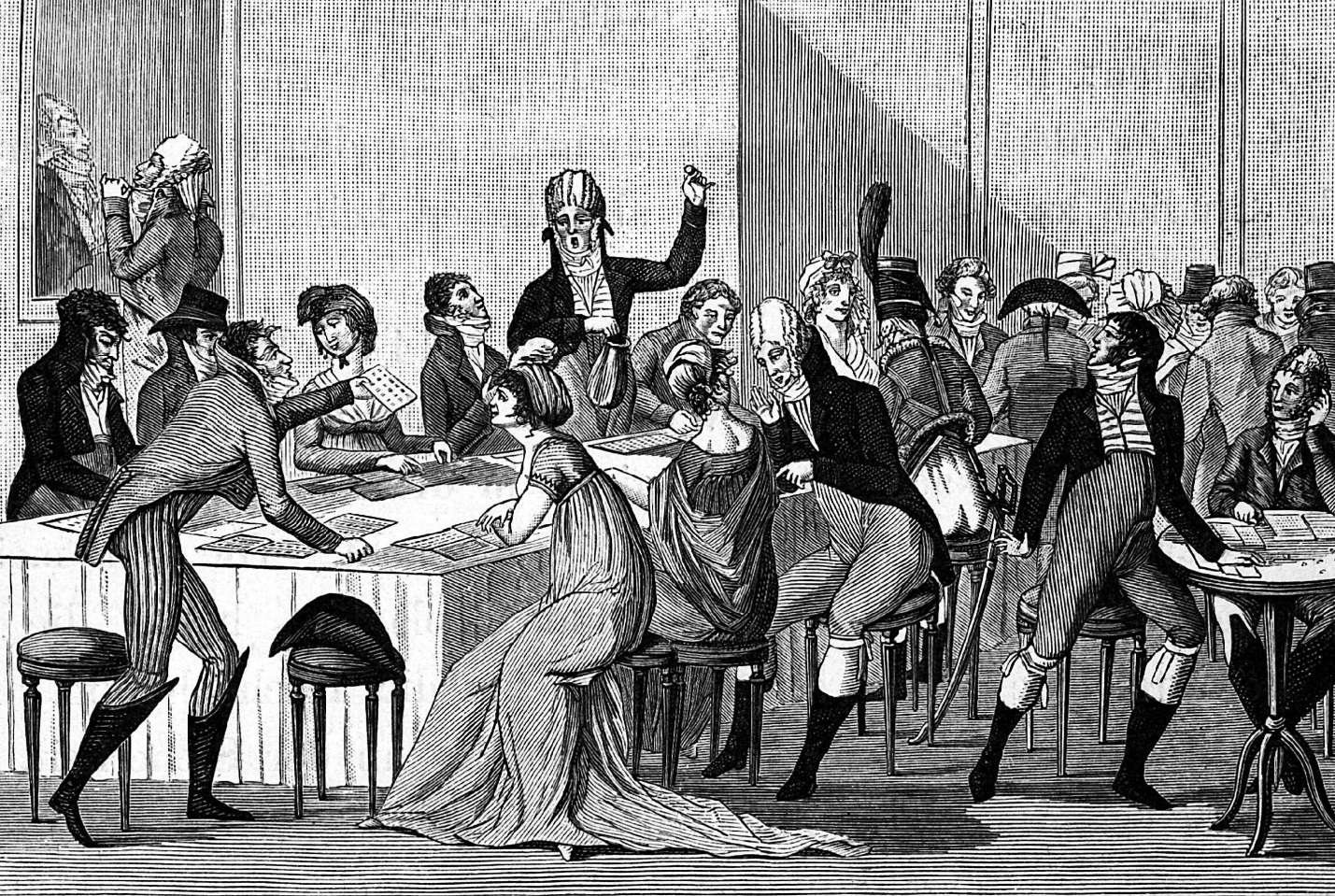 Forfeits
One person is chosen to be the "auctioneer" and leaves the room. The others must "forfeit" an item of theirs. All items are placed in the center of the room. The auctioneer comes back and pretends to sell off each item. In order to "buy" their items back, the guests must do something embarrassing such as sing a song, dance, do an imitation, etc.
Twenty Questions
Played at the dinner party in Dicken's "The Christmas Carole." A popular game in the 19th Century. One player is chosen as the "answerer" who chooses a subject that is not revealed. The answerer announces that the subject is either an animal, vegetable, or mineral. The answerer only says yes or no to guesses. Whoever guesses the correct answer becomes the new answerer. If twenty questions are asked with no correct answer, the answerer selects a new subject.
Dances
English dances of the 18th and 19th Centuries originated from English and Scottish country dances and became blended with French dances. Later on, the waltz and polka were introduced in Eastern European countries. Dances included big lavish balls, church dances, or impromptu house dances, in both the county and cities. These were popular social affairs and entertainment, which also provided an opportunity for young men and women to meet each other.
Contra Dance
The contra dance is an English country dance that was popular in the 18th and 19th Centuries. In the mid-19th Century, it declined in favor of the quadrille, waltz, and polka.
The dance can be observed in numerous Jane Austen movies: Sense and Sensibility-1995, Emma– 1996, 2020, Mansfield Park-1999, Pride and Prejudice-2006, Becoming Jane-2007.
The dance is made up of two lines, one of the women and one of the men. Two couples do square dances and the lead couple dances down the floor, followed by the next couple.
Contra basic figures for four or more figures:
Star – four dancers join hands and walk in a circle
Ladies chain – ladies join hands in the center
Long lines forward and back
Right & left through – couples go forward and pass around each other
Petronella turn – dancers form a small ring and rotate in four steps to the right
Hey for four – a series of weaves, passes and turns in a figure 8 fashion
Figure-eight – weave where a couple moves around a standing couple
Circle left or right – walk around in a circle
Down the line four in line – two-handed hold forward and back
Cross trail – cross-partner with a quarter turn
Quadrille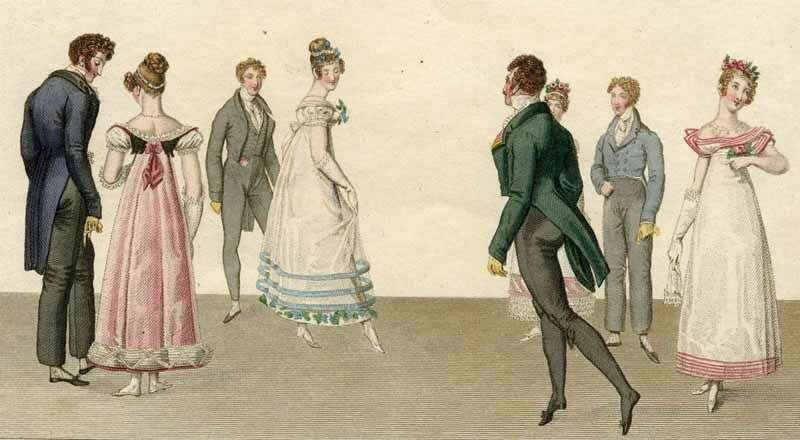 A fashionable square dance of the 18th and 19th Centuries that was introduced in England in 1761. The dance is performed by four couples each in a corner of a rectangular formation. The couples take turns with dance moves.
Quadrille dance moves are similar to square dance moves today.
Circle left – all dancers walk left
Allemande left – left forearms, a circle with other dancers
Do si do – step forward, pass around, and back
Right and left – alternate hands with other dancers
Promenade – man on left, couples walk around counter-clockwise
Roll away – ladies roll in front
Ladies in, men sashay – ladies into the center, curtsy, men sashay to the left
Pass through – pass around the person in front and back
Weave the ring – in a circle, pass each other
Waltz
The waltz originated in Bohemia and Bavaria and spread to Vienna and Paris. It reached England in 1791 and became fashionable in the Regency Era. Waltz is a ballroom dance in the closed position. The music is in 3/4 time with three-step measures. Variations are the Viennese waltz which has a fast tempo and the slow waltz. The three-step moves 1-2-3, it involves left and right sway and a rise on the second beat.
Polka
Polka was a social dance from Prague that spread to Vienna and Paris and then to all of Europe in the early 19th Century. The dance features half-jump steps. The music is in 2/4 time with a fast tempo. Polish-American polka is a variation popular today.
A couple dances in a traditional ballroom closed position. It incorporates forward and back steps, side steps, hops, promenades, and turns.
British 19th Century Food
Scene from Pride and Prejudice
British 19th Century food is fairly similar to British food today but has many dishes that people today are not familiar with. Several items are no longer popular as tastes have changed. English cuisine was altered due to the shift from an agrarian population to an urban industrial society, new food preservation techniques, canning in 1810, and mass industrial food production. Baking powder was introduced in 1843 and changed baking, bread, and desserts. Commercial condiments and sauces also changed food preparation.
The British Empire's expansion introduced the many Caribbean, Asian, Indian, and African spices, grains, fruits, vegetables, nuts, sugar, cocoa, coffee, tea, molasses, and other items.
Being an island resulted in seafood being a major food source. Meats used are similar to today, such as beef, pork, lamb, and poultry. Vegetables and fruit are mostly the same as today.
Roasted Partridge
Partridge dishes go back to ancient times and a mentioned in the writings of Jane Austen and listed on the dinners of the Prince Regent.
Brind the bird in salt water overnight. Rub bird in bacon fat or wrap in bacon strips, stuff with apples and onions. Bake at 350 degrees F for 45 to 60 minutes or until done. Baste frequently with fat drippings.
Scalloped oysters
A traditional dish mentioned by Austen, Dickens, and the Prince Regent dinners.
1 pint shucked oysters, drained, reserve liquid
½ cup breadcrumbs
25 crackers crumbled
2 TB milk
½ cup melted butter
Salt
Pepper
Combine breadcrumbs, crackers, and butter in a bowl. Place a layer of the dry mix in a baking pan. Layer oysters over. Sprinkle salt and pepper. Pour 2 TB oyster liquid and 1 TB milk. Repeat. Cover to layer with breadcrumbs. Bake 30 minutes at 450 degrees F.
Roast beef and Yorkshire pudding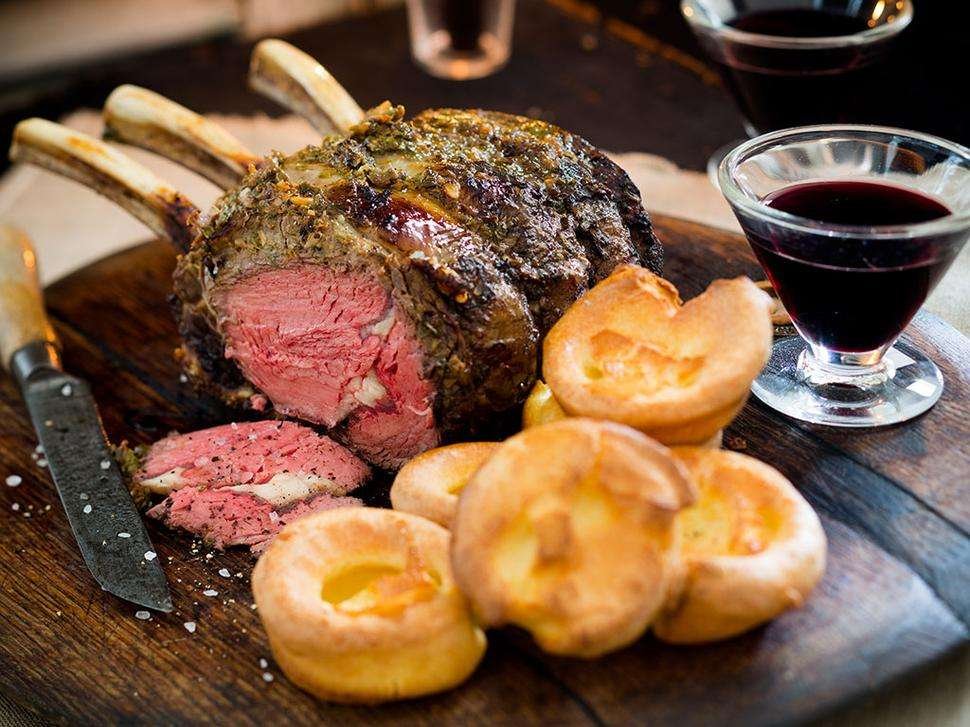 Standing Rib Roast
Rub a 5-rib roast with pepper and rosemary. Place on a rack in a shallow baking pan. Bake at 325 degrees F for 15 to 17 minutes per pound for rare (120- 125 degrees), and 17 to 20 minutes for medium-rare (140 degrees). Allow to stand for 10 minutes before serving.
Yorkshire Pudding
Originated in the 18th Century and mentioned by William Thackeray and Washington Irving.
2 eggs
1 cup milk
1 cup sifted flour
½ tsp salt
½ tsp pepper
2 tb beef drippings
Beat eggs, and gradually beat in milk, flour, salt, and pepper. Heat the baking pan, and pour in a layer of beef drippings. Pour in batter. Bake at 450 degrees for 10 minutes, reduce heat to 325 degrees, and bake for 15 to 20 minutes.
Veal Ragout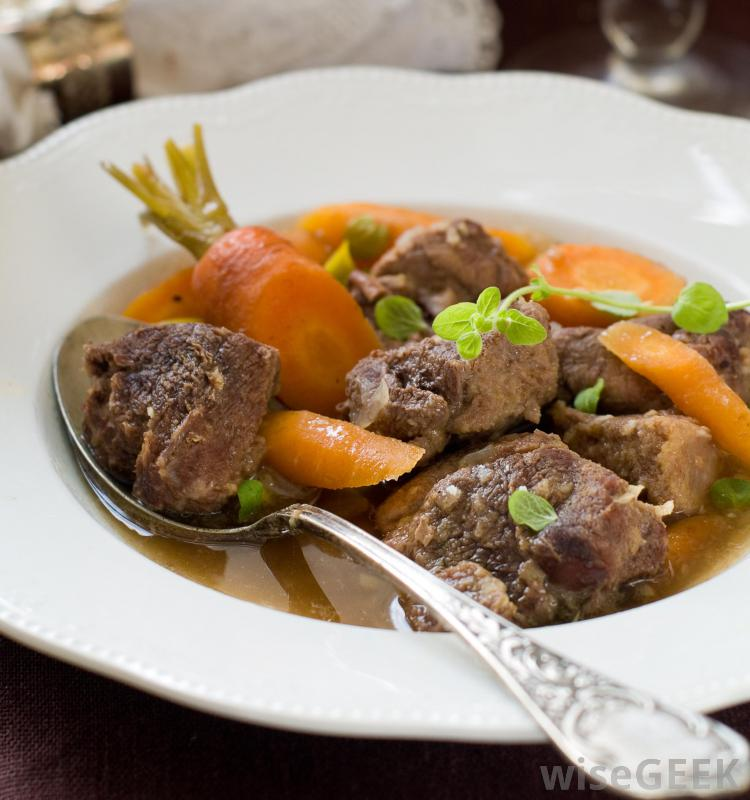 A traditional dish mentioned by Jane Austen.
1 ½ lbs veal, cut into 1-inch cubes
10 ¾ can of cream of chicken and mushroom soup.
½ cup water
½ cup dry white wine
1 tsp lemon juice
¼ tsp rosemary
¼ tsp pepper
1/8 tsp garlic powder
3 medium carrots sliced
1 onion diced
1 cup mushrooms sliced
In a Dutch oven, brown veal in some oil set aside, and drain fat. Add soup, water, wine, lemon juice, spices, carrots, and onion. Bring to a boil, add back veal, reduce heat to low, cover, and cook for 45 minutes. Add mushrooms and cook for 15 minutes, stir occasionally.
Leg of Lamb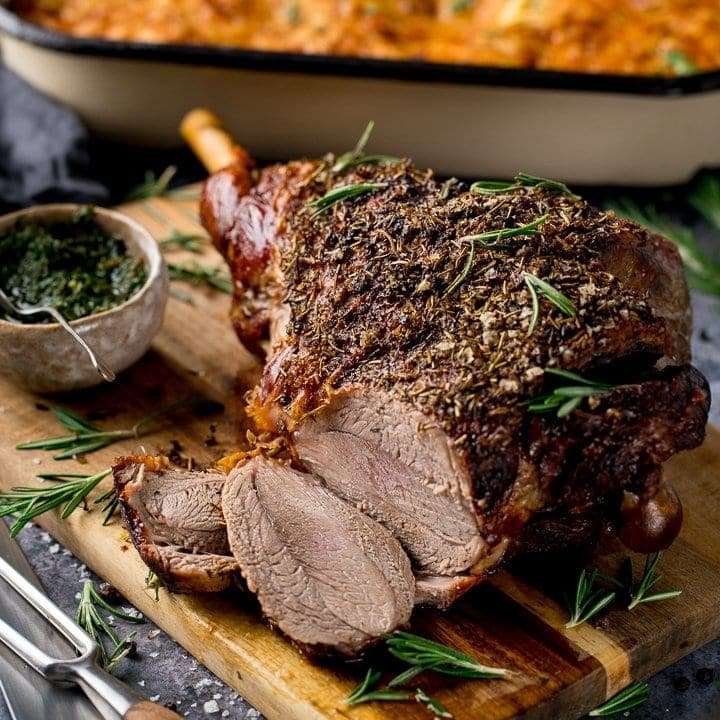 Rub lamb lightly with flour, salt, and pepper. Garlic and rosemary are optional. Place on a rack in a roasting pan and roast at 325 degrees F for 11 minutes per pound. Meat thermometer at 140 for medium-rare. Let rest for 10 minutes.
Dickens A Christmas Carol
Roast Goose
Traditional dishes mentioned by Austen, the Bronte's, Dickens, and Prince Regent dinners.
10 to 12-pound goose, prepared, cleaned
1 cup honey
1 cup white vinegar
Water to cover goose
2 TB salt
2 TB pepper
2 bay leaves
2 TB thyme
2 tb rosemary
2 cloves garlic
1 small onion
2 TB olive oil
½ cup flour
3 cup chicken stock
Place honey, vinegar, and water in a pot to cover the goose. Bring to boil, reduce heat, and simmer for 20 minutes to remove some of the grease and to tenderize the meat. Remove goose and cook for 20 to 30 minutes. Prick skin all over. Season cavity with salt, pepper, herbs, onion, and garlic. Truss legs, and season outside with oil, salt, and pepper. In a preheated oven at 375 degrees F, heat the roasting pan for 10 minutes. Place goose breast side down on a rack. Roast for 1 ½ hour. Skim and reserve fat. Turn goose breast side up, roast 1 ½ to 2 hots until done, meat thermometer at 165 degrees. Remove to a platter and keep warm.
Use ¼ cup of pan juice to make a gravy with flour and stock.
Lamb Curry
An ancient Indian dish was mentioned by William Thackeray.
2 pounds boneless leg of lamb, 1-inch pieces
1 ½ cups onion, chopped
2 whole cloves
3 cardamom pods
2 bay leaf
1 cinnamon stick
1 TB ground coriander
1 TB paprika
2 TB minced ginger
2 tsp Grand Masala
½ tsp ground red pepper
½ tsp turmeric
2 cloves garlic, minced
2 cups plum tomatoes, chopped
1 ½ cups water
½ tsp salt
¼ cup cilantro, chopped
4 cups cooked rice
Cook lamb in a skillet with oil to brown on both sides, and remove. Heat oil, add onion, bay leaf, cloves, cardamom, and cinnamon, and cook for 4 minutes. Add coriander, paprika, ginger, Grand Masala, red pepper, and turmeric. Add lamb, water, and salt, bring to boil, cover, reduce heat, and simmer for 1 ½ hour. Stir in cilantro. Serve over rice.
Boar's Head
Goes back to Roman and medieval times. Mentioned in the writings of Washington Irving and Charles Dickens.
One pig's head
1 cup wine
2 cups honey
1 TB garlic powder
1 TB onion powder
Whole onion
Clean and scrub pig's head, remove eyes and tongue and discard excess fat. Rub salt all over, inside and out, in every crevice. Place head in a large pot, and pour boiling water to cover. Let stand until cool. Remove from water and rinse well to remove brind. Pat dry.
Place in an oven pan. Rub garlic and onion powder into the shin. Cover with honey and pour the wine around the head to cover the bottom of the pan. Tinfoil over ears. Bake at 375 degrees F for 1 ½ hour. Reduce heat, and cook for another 2 hours. Remove tinfoil over ears. Baste with honey water every hour. A meat thermometer should read 170 degrees F. Rest for 30 minutes before serving.
Stewed Rabbit
An ancient dish.
2 rabbits
2 TB oil
2 TB flour
1 clove of garlic, chopped
1 sprig thyme
1 bay leaf
1 parsley sprig
1 large onion, chopped
1 cup wine
1 cup boiling water
½ cup mushrooms
Salt and pepper
Brown rabbits in a stewing pot with oil for 5 minutes on each side. Remove and set aside. Duce heat, add flour to brown for 3 minutes and don't burn. Add garlic, herbs, and onion, stir, and cook for 5 minutes. Add back rabbits with mushrooms, and cook for 5 minutes. Add wine and water, bring to boil, reduce heat, cover, and simmer for 30 minutes. Salt and pepper to taste.
Pigeon Pie
A traditional ceremonial pastry dish from the 16th Century, mentioned by Jane Austen, the Bronte sisters, Washington Irving, and Prince Regent dinners.
Pie crust top
10 squabs (pigeons) breasts removed reserve carcasses for stock
Stock: Cut up squab carcasses and bake on a tray at 425 degrees F for 30 – 35 minutes, with 1/2 leek, 1 carrot, and 3 shallots. Place in a saucepan, add 10 peppercorns, 5 juniper berries, 1 bay leaf, 2 sprigs thyme, 2 sprigs parsley, and 2 quarts of water.
Bring to a boil in a saucepan, reduce heat and simmer for 3 hours, strain, and reserve stock.
Pie filling: cut up squab breasts in large chunks and seer in a frying pan with butter for 2 to 3 minutes, remove met. Lower heat and add 1/2 cup mushrooms, 1/2 cup bacon cut up, 3 shallots chopped, 4 sprigs thyme, 1 garlic clove crushed, and cook for 5 to 8 minutes. Add 4 TB Madiera wine, 2 TB flour, salt, pepper, stock, and squab pieces. Pour mixture into a large pie dish, cover with pastry, and cut slits in the pastry top to vent. Brush beaten egg over the crust. Bake for 30 to 35 minutes at 400 degrees F or until crust is golden brown.
Asparagus Spring Onion Tart
Tarts are believed to originate in the 16th Century. Asparagus is very popular in England and is mentioned in the writings of Jane Austen and the Prince Regent's dinners.
1 sheet puffed pastry
16 to 20 asparagus spears, cut into 2-inch pieces
6 spring (green) onions, thinly sliced into ½-inch slices
½ cup cream
2 eggs. Beaten
1 cup gruyere cheese, grated
1 cup cheddar cheese, grated
1 TB Dijon mustard
Roll puff pastry in a baking dish, and bake as per package instructions. Saute asparagus and onions in butter for 3 to 4 minutes at medium heat. Layer asparagus and onions on the baked pastry. Mix eggs, cream, mustard, and cheese. Pour over asparagus and onions. Bake at 425 degrees F for 20 to 22 minutes, or until golden brown.
Cauliflower Cheese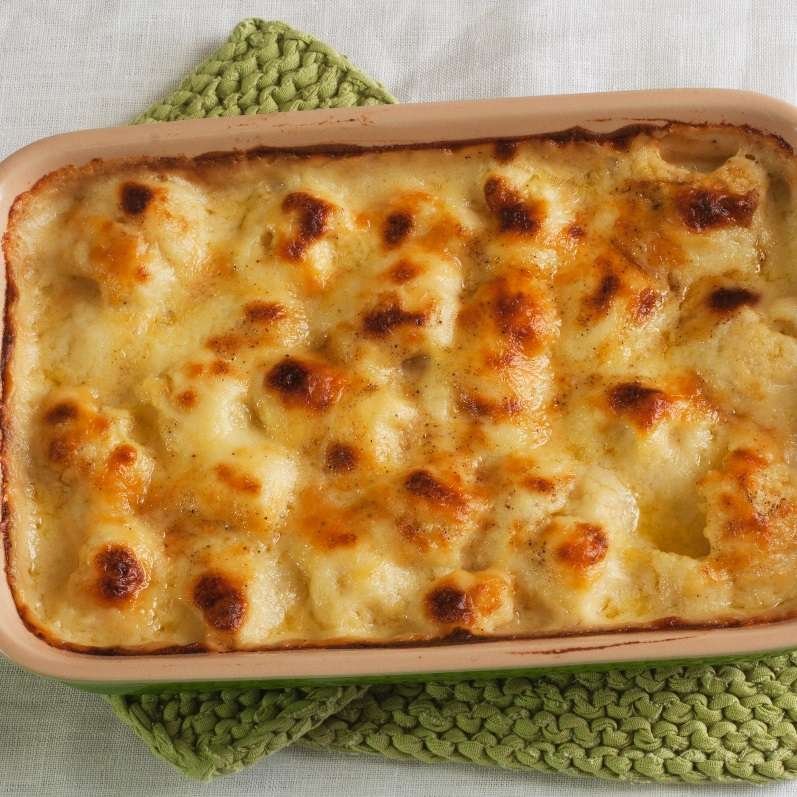 A popular traditional dish from the 17th Century.
Cauliflower, cut into florets
4 TB flour
4 TB butter
2 cups milk
1 pinch nutmeg
1 dash vinegar
1 tsp dry mustard
1 bay leaf
3 TB bread crumbs
Optional cooked crumbled bacon to taste
¾ cup grated cheddar cheese
Heat milk, bay leaf, flour, butter, and whisk. Add cheese, when melted add mustard, nutmeg, vinegar, salt, and pepper. In a casserole dish place cauliflower, pour in the sauce and top with bread crumbs and grated cheese. Bake at 430 degrees F for 45 minutes or until tender.
Plum Pudding
A traditional steamed sweet fruit pie that goes back to medieval England. Modern recipes emerged in the 17th Century. Mentioned in the writings of Charles Dickens and Washington Irving.
1 ½ cup flour sifted
1 tsp baking soda1 tsp salt
1 tsp cinnamon
½ tsp nutmeg
½ tsp cloves, ground
¼ tsp ginger
2/3 cup brown sugar
1 ½ cups breadcrumbs
1 cup chopped walnuts or pecans
1 cup shredded suet fat
1 cup mixed candied fruit
1 cup raisins
3 eggs lightly beaten
1/3 cup molasses
¾ cup milk
In a bowl sift together flour, soda, salt, cinnamon, and nutmeg cloves. Combine with brown sugar. Breadcrumbs, nuts, suet, candied fruit, and raisins. Blend in eggs, molasses, and milk. Pour mixture into a well-buttered 2-quart pudding mold, and cover tightly. Place mold on a rack over 2 inches of water in a large kettle. Cover the kettle and steam the pudding for 2 hours or until slightly resistant to the touch. Serve hot in slices with a hard sauce of whipped butter, sugar, a pinch of nutmeg, and a little brandy.
Mince Pie
A popular English sweet pie from the 16th Century.
Pastry double pie crust, 10-inch pie
3 cups apple, chopped
1 ½ cups raisins
½ medium orange, ground with peel
1/3 cup sherry or brandy
¼ cup lemon juice
1 ¼ cups sugar
½ cup melted sugar
½ tsp salt
1 tsp cinnamon
½ tsp mace
¼ tsp cloves, ground
¼ tsp ginger
Put raisins in a bowl, and add sherry or brandy. Let soak up the liquid. Add all the other ingredients. Pour into a pie shell. Layer pie crust on top and cut slits in the pastry.
Bake at 450 degrees F for 15 minutes, reduce heat to 350 and bake for 35 minutes.
Strawberry Rhubarb Pie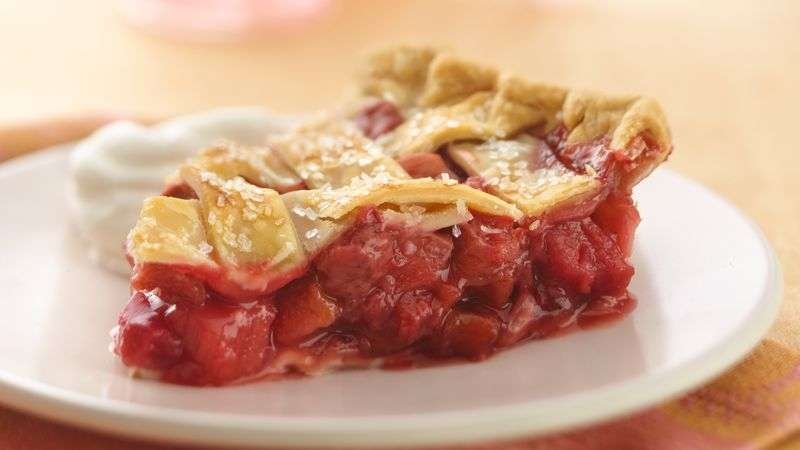 A popular traditional pie from the 16th Century.
3 cups rhubarb cut up
3 cups strawberries, cut up
6 TB butter, melted
1 ½ cups sugar
½ cup flour
pie shell and top crust
Mix ingredients in a bowl, spoon into pie crust, place top pie crust, brush butter on the top crust, and cut small holes on the top pie crust. Bake 30 minutes at 350 degrees F, cover in foil and bake for another 40 to 50 minutes until the filling is bubbling. Remove and cool for 1 to 3 hours.
Apple Dumpling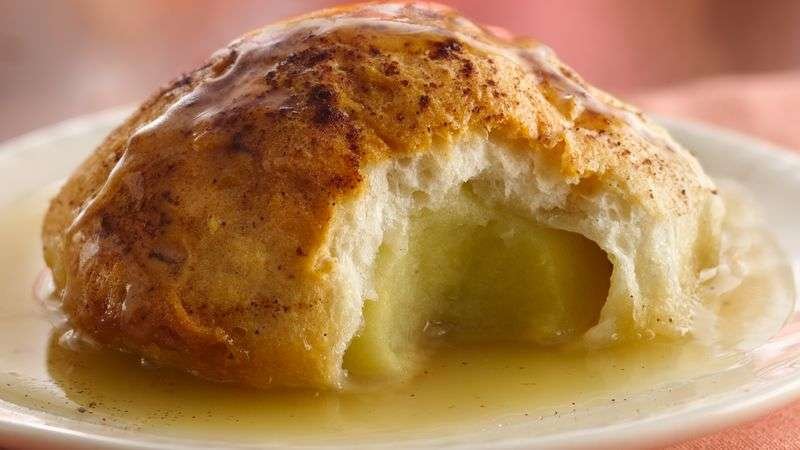 Apple dumplings originated in the 18th Century and are mentioned by Jane Austen and Washington Irving.
Pie pastry, enough for 6 squares to wrap 6 apples
6 small baking apples, peeled, cored
1/3 cup sugar
2 TB butter
1 ½ cup brown sugar
1 cup water
Nutmeg
Fill apple cavities with butter and sugar, and sprinkle with nutmeg. In a saucepan combine brown sugar, water, and 2 TB butter. Cook to a gentle boil for 5 minutes. Brush apples with 1 TB of syrup. Wrap apples in pastry. Chill for 20 minutes. Arrange apples on a baking sheet and bake for 10 minutes at 425 degrees F. Reduce heat to 350 degrees and bake for 30 minutes or until tender. Baste every 10 minutes with the syrup. Serve with thick cream.
Gingerbread
Gingerbread goes back to the 10th Century. It was eaten like a piece of bread, not a dessert. It is mentioned by the Bronte sisters and Jane Austen.
1 cup molasses
2 cups flour
½ cup boiling water
5 TB butter
½ tsp salt
1 ½ to 2 TB ginger
1 tsp baking soda
Put molasses in a mixing bowl, add boiling water and butter, and stir. Add salt, ginger, and soda. Stir in flour, stir just enough to moisten. Bake in a baking pan at 375 degrees F for 25 to 35 minutes.
Pound Cake
Originated in the 18th Century. Traditionally it was made with a pound each of flour, eggs, butter, and sugar. It is mentioned by Jane Austen and the Bronte sisters.
4 cups cake flour, sifted
3 cups sugar
4 tbs baking powder
1 ½ cups butter
8 eggs
1 cup milk
2 tsp vanilla extract
All ingredients should be at room temperature. Blend to cream butter, sugar, and eggs added one at a time. Sift together flour, salt, and baking powder. Add flour mixture alternately with milk and vanilla. Thoroughly blend. Bake in two greased loaf pans lined with parchment paper.
Rice Pudding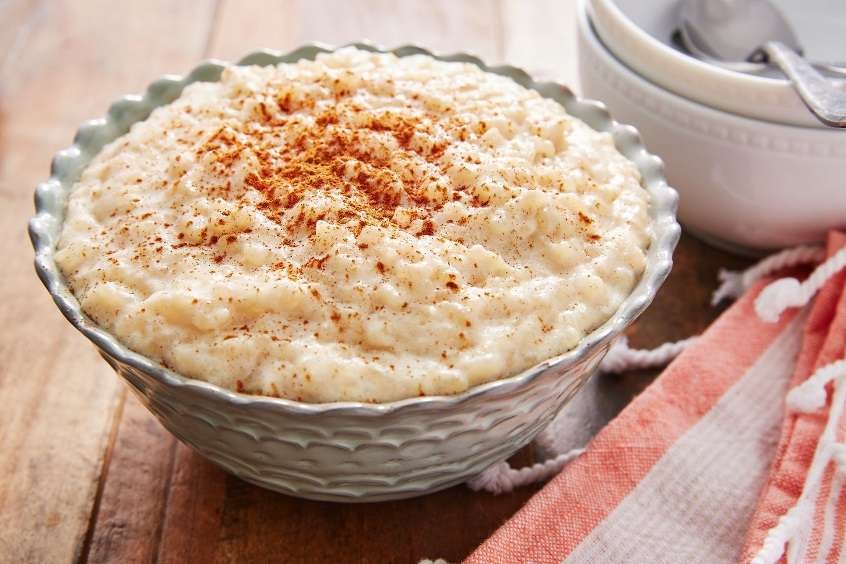 A traditional dessert from the 16th Century.
2 eggs beaten
4 cups milk
½ cup uncooked rice
½ cup sugar
1 TB butter
1 tsp vanilla extract
½ cup raisins
1/8 tsp nutmeg
Beat eggs and milk, and add rice, sugar, butter, vanilla, raisins, and nutmeg. Pour into a greased pan. Bake for 2 to 2 ½ hours at 300 degrees F.
Sources
Online
British food history
English heritage
Dance
Foods of England
Historic-UK
IMDB
The spruce eats
Wikipedia
Cookbooks, Food
The Art of Cookery Made Plain and Simple, Hannah Glasse, 1747.
The Cooks and Confectioners Dictionary, John Nott, 1723.
Food In Early Modern England, Joan Thirst, Continuum, UK, 2007.
Hanoverian London: 1714-1808, George Rude, UCLA, 1971.
Modern Cookery for Private Families, Elisa Acton, 1845.
A New System of Domestic Cookery, Maria Rundell, 1806.