Lynne Arriale Trio
"The Lights Are Always On" album
Challenge Records Int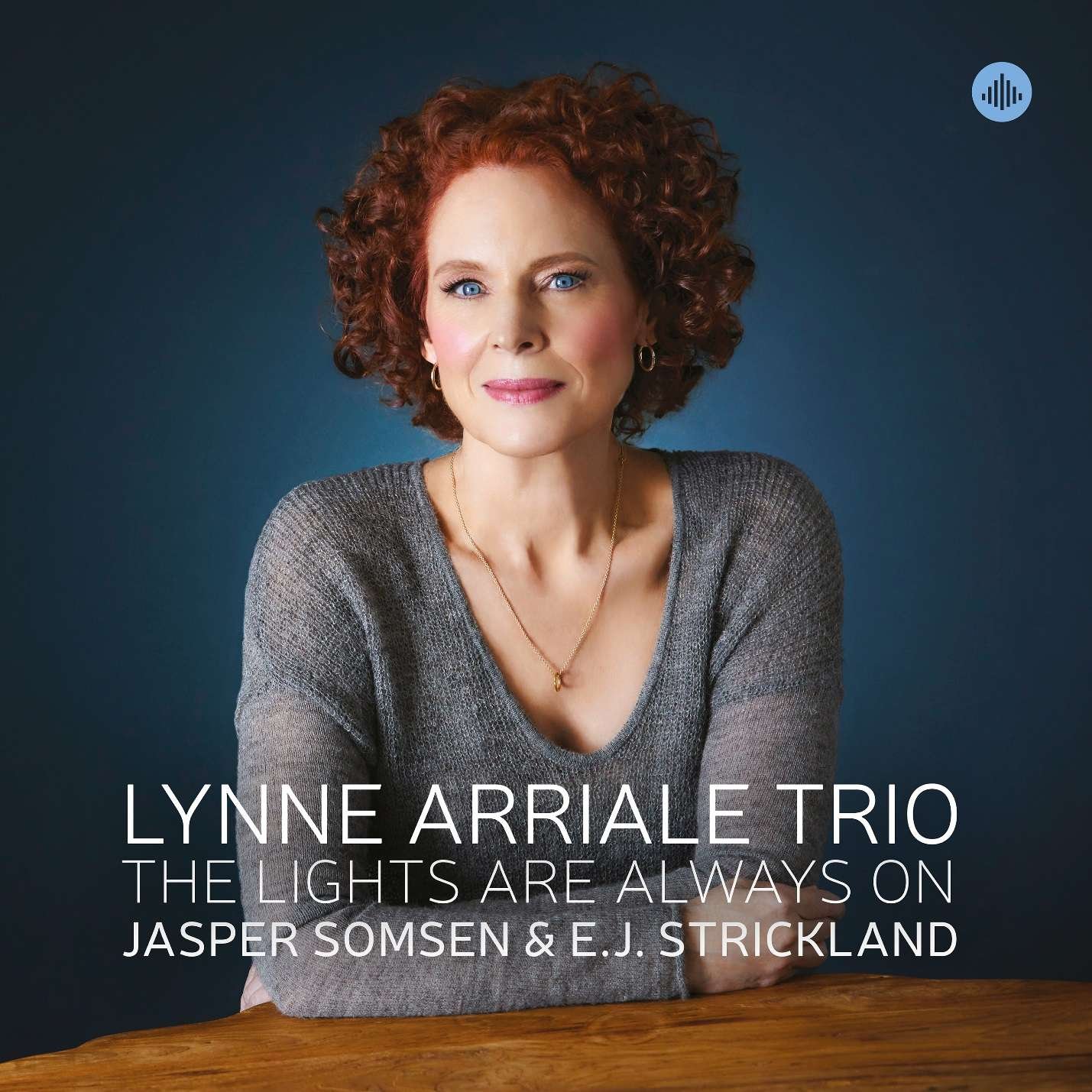 This is the piano maestro's 16th album as a leader and it is one of her strongest artistic statements to date. This all-instrumental release features ten Arriale compositions dedicated to activists, first responders and significant events that defined the turbulent times we've all experienced, particularly in America, the last handful of years. The leader is joined by bassist/co-producer Jasper Somsen and drummer E.J. Strickland.
The album opens with the highly evocative and Afro-Cuban flavored track "March On." It has a graceful, waltz-type feel powered by Arriale's block-like chords, McCoy Tyner exuberance and a lively rhythm section. The title track pays homage to a Tacoma, Washington surgeon Dr, Prakash Gada who crystallized the sentiments of the front-line doctors and hospital personnel battling COVID, with the statement that "the lights are always on" when it comes to their tireless dedication to patients. Musically, the tune is built on a beautiful melody framed by arpeggios. Some of JS Bach's watershed work comes to mind.
"Sisters" is soulful and somewhat gospel-tinged. Arriale is testifying through brisk piano passages. Inspired solos and tight rhythms abound. "Honor" is a piece dedicated to a great American patriot Lt. Colonel Alexander Vindman. It is a serene and respectful tribute to the man supported by ponderous bass and sympathetic drums. "Loved Ones" has a slight samba groove where light piano runs float effortlessly throughout. Upbeat, engaging and romantic set the mood."Sounds Like America" features a light and breezy feel, with a buoyant melody and like-minded improvisational approach. The gospel and folk-oriented nature of the piece typifies the heart and soul of the nation.
"The Notorious RBG" is, of course, a shout out to the late American hero and Supreme Court Justice Ruth Bader Ginsburg. The rhythms are feisty—much like the woman herself—and the piece has an interesting way in which the chords are sequenced in an ascending and descending manner. "Into the Breach" has an appropriate dark quality to it. In remembrance of the January 6th attack on the U.S. Capitol, Arriale lays out an angular and challenging melody. Somser and Strickland create a tumultuous backdrop that adds to the chaos. "Walk in My Shoes," conversely, follows with a lovely tribute to the late civil rights leader and U.S. Representative John Lewis. It is a graceful, yet robust piece, much like the man himself. The finale of "Heroes" is apropos as it seems to tie the thrust and sentiment of the album together. It has a wonderful melody and message that celebrates first responders of all stripes everywhere. ###
Lynne Arriale is an American jazz pianist, composer and bandleader. Arriale is Professor of Jazz Studies and Director of Small Ensembles at the University of North Florida. Her albums as leader have charted on Billboard and on 'Best of' lists, including The New Yorker and the United Press International. She has toured throughout the U.S., Canada, Europe, and Scandinavia, and has performed with Randy Brecker, George Mraz, Benny Golson, Rufus Reid, and Marian McPartland.
The Lights Are Always On, Lynn Arriale Trio, song recording
Micki Free
"Turquoise Blue"
Dark Idol Music, Sony/ The Orchard/Burnside Distribution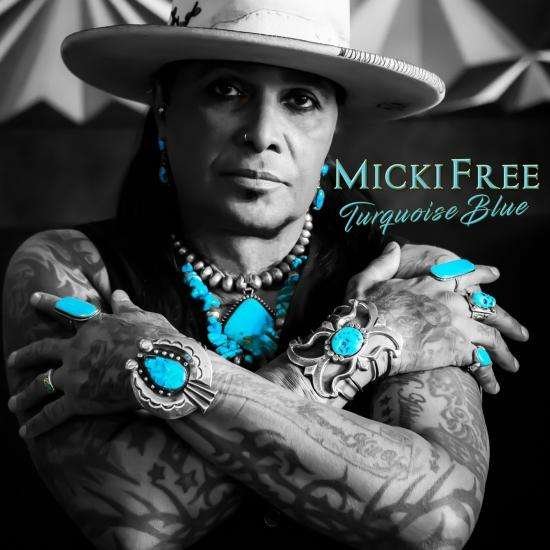 To any fans of comedian Dave Chappelle's sketch comedy show from the early 2000s the name "Micki Free" might just be a passing reference in a skit involving a story about the late pop icon Prince. But further investigation would reveal a somewhat mythical career that has found the Native American singer-songwriter/guitarist associated with a laundry list of musical luminaries, including Gene Simmons, Bill Wyman, Janet Jackson, Diana Ross, Little Steven, Sam Moore, Cheap Trick, Billy Gibbons and Carlos Santana. He was also a member of Grammy Award-winning '80s R&B group Shalamar.
Albeit, Free has a solid reputation as a rocker, he effectively delivers on a 14 song collection of high energy soul and blues as well. And he's joined by a few of his close friends and special guests such as Grammy Award-winning guitarists Gary Clark Jr. and Christone "Kingfish" Ingram, Billy Idol's right hand man and session guitarist supreme Steve Stevens and drummer Cindy Blackman-Santana.
"Turquoise Blue" is simply loaded with a ton of combustible energy. Free embraces the spirit of his Cherokee/Comanche heritage and his name by wanting to shake the trappings of this earthly and often negative existence. That message is evident on the opening salvo "Bye 2020." Here he trades guitar solos with Stevens and burns the bad juju of all things pandemic-related down to the ground. A tad down the track list "Come Home Big Mama" is straight ahead rock-infused blues, with additional vocals by Trish Bowden. Bob Dylan's "All Along the Watchtower" gets a faithful Hendrix version treatment by Free. His on-target vocals and incendiary guitar stylings are authentic and intense.
"Spring Fever" follows and is a groovy slow burning piece. It centers on distance making the heart grow fonder as filtered through a Santana-like Latin vibe. Recent Grammy-winning guitarist Ingram just tears it up on "Judicator Blues." Free delivers the song's line "I am the law and you're on trial for leaving me,"with cool and assured confidence. "World on Fire" keeps that funky rock and soul groove in motion. It is a gripping and dynamic track where Free preaches to "stop the violence." Assuredly, this is a timeless message that could not be more relevant. "The Big Regret" shifts gears in more of a slow and laid back direction. Kudos go to the multi-faceted Stevens who plays a mean nylon string guitar solo. The album is rounded out by a sequence of strong singles in the hook-ish Free original "Ring of Fire," the Gary Clark, Jr.-aided shuffle "Woman" and the sincere acoustic ballad "Blue Memories."
###
Micki Free is a guitarist and singer of Native American descent. He won a Grammy Award for his contribution to the Beverly Hills Cop (1984) movie soundtrack and has won two Native American Music Awards. He is the director of Promotions and Special Events for the Seminole Tribe of Florida, owners of Hard Rock International.
Come Home Big Mama song, Micki Free
Tempest
"Going Home"
Celtodelic
Since 1988, Norwegian folk-rock singer-songwriter/mandolinist/multi-instrumentalist Lief Sorbye has been at the helm of this progressive world music ensemble. Their mix of traditional British Isles and Scandinavian folk songs and styles is, in itself, unique. And then they add electric guitars, drums and what not and fit into a category that defies description.
The album bursts open with a current concert attraction and spirited fiddle reel called "Mrs. Preston's Favorite." It's a lively up tempo number that features the animated strings of Lee Corbie-Wells. Legendary singer-songwriter Roger McGuinn penned the follow up song "Jolly Roger." Tempest has made a career unearthing odes to Europe's pirate lore of the past. And the addition of Nikolay Georgiev's guitar filigree brings the piece into contemporary times. Sorbye, Corbie-Wells and bassist Hugh Caley come together nicely on the vocal harmonies. The next track "Hjemreise" is Norwegian and literally translates in English to the album title "Going Home." It's an original piece Sorbye composed to honor his recently departed mother.
"The Optimist" picks up the tempo and spiritual pace of the album, with a Norwegian folk tune that also seems to blend Celtic and Caribbean type elements. The band really steps out on this one. "Detva Systrarna" follows and is a traditional Swedish murder ballad about two sisters. The song dates back to medieval times and is a mythical tune about a girl that is drowned by her jealous sister. It's not necessarily an "up tune" but it's funny how Tempest seems to inject everything they do with that engaging Euro-Celtic mojo.
Sorbye likes to take a lot of the traditional and ancient musical texts and energize them with original lyrics and music. That is the case with "Shepherd's Daughter." The song is based on a traditional British ballad called "The Knight and The Shepherd's Daughter." The song takes a little turn toward the end, with a Shetland reel by Corbie-Wells called "Sleep Sound in the Morning." "Dark Lover" is another Sorbye adaptation about a vampire, leading into an Irish jig entitled "The Devil and The Farmer." "Dream Morris" is a tuneful Sorbye original that is a captivating blend of fiddle, mandolin and guitars. "Pal Sine Honer" or "Paul's Chickens" is a Norwegian children's song about a boy who lost his hens to a fox and tried to take revenge. However the crafty fox gets away! As with many of Tempest's tunes it deftly walks the line between traditional acoustic-oriented structures and progressive improvisation.
The current assemblage of Tempest is like a United Nations of musicians, with Sorbye, San Francisco native Corbie-Wells, Bulgarian guitarist Georgiev, Detroit, Michigan transplant Caley and Cuban-born drummer Adolfo Lazo on board.
###
Tempest is an American band from the San Francisco Bay Area, based in Oakland, California in 1988. They fuse the traditional Celtic music with Norwegian and European folk, American folk, and progressive rock.
Mrs. Preston's Favorite, recording.
Roberto Magris
"Matchpoint"
J Mood Records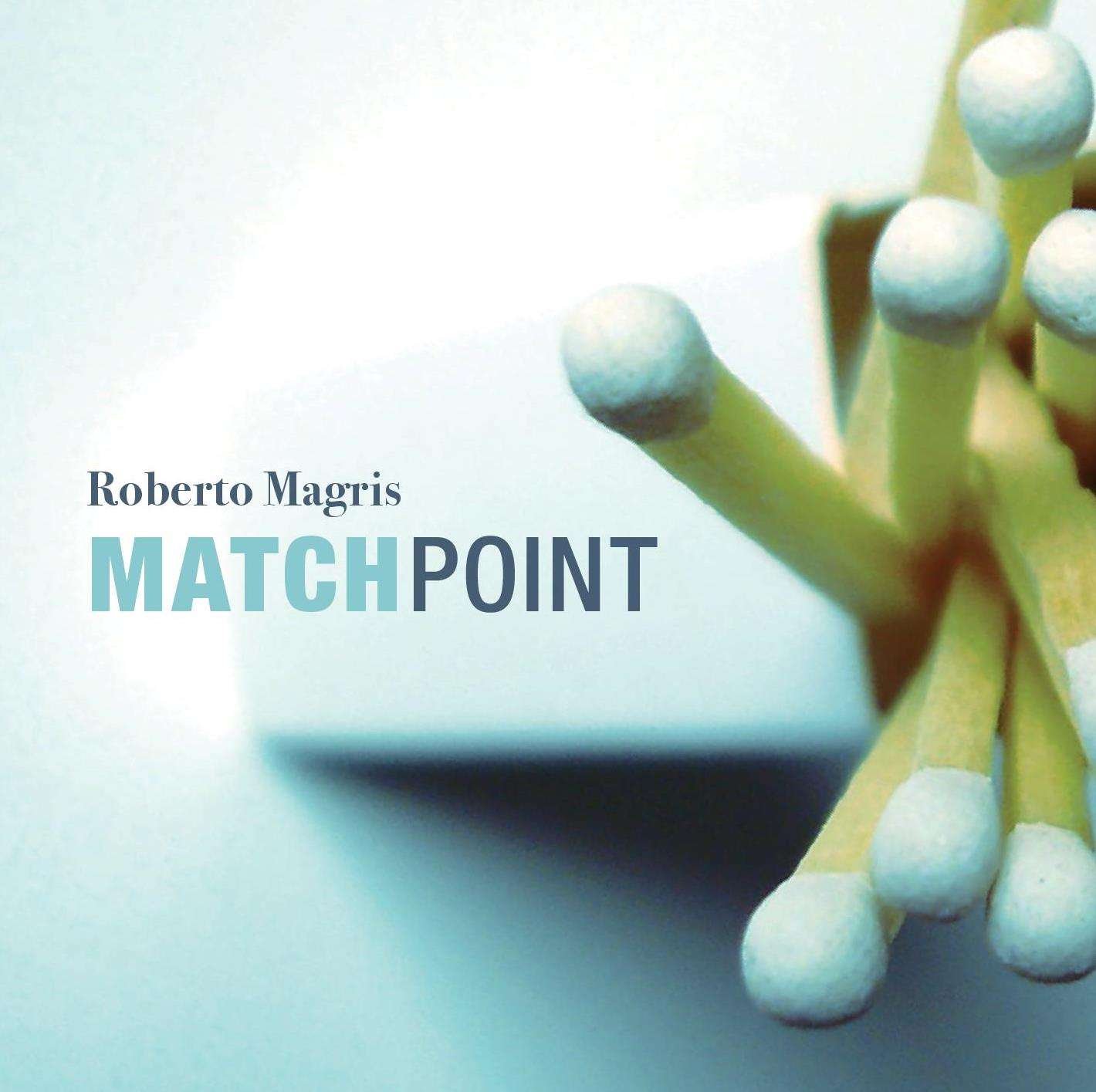 The latest recording for the Italian jazz pianist finds Magris blending straight ahead post-modern bop, with Latin rhythms and textures. His third album recorded in the "Magic City" Miami, Florida features a grand cast of instrumentalists, including Alfredo Chacon (vibraphone/congas); Dion Kerr (bass) and Rodolfo Zuniga (drums). This ensemble comes by the music honestly and interprets this collection of Magris originals and jazz heritage classics, with cosmopolitan charm and flair.
"Yours is the Light" is a Richard Kermode composition that gained popularity when recorded by guitarist Carlos Santana in 1973 on his "Welcome" album. It's a light and airy samba that immediately highlights the simpatico between Magris' lyrical passages and Chacon's clever four-mallet vibes work. Mc Coy Tyner's "Search for Peace" is a nice follow up as it keeps that reflective and thoughtful vibe going. "At 15:00", it is the longest track on the album, and for good reason. It is divided into two sections; the first establishes the melody in a soft bed of sweet pianistic exploration. The second section picks up the tempo from simmer to on fire. "The Insider" is a tasty slice of late '50s/'60s style "cool" swing that spotlights Magris' stellar melodic approach to soloing. He plays with a very free and easy legato hand and Chacon matches him note for note in execution. It's a smooth and laid back treat.
"Samba for Jade" puts the pianist out there center stage, with a deep rhythmic feel from the entire ensemble. It is a track very emblematic of the location in which they are based. "The Magic Blues" seems to typify the leader's love for Miami and the blues as well. He is a diverse instrumentalist and tunes like this find him at his most evocative. The pianist puts all his creative cards on the table for his solo tribute to one of his mentors and heroes, Thelonius Monk. "Reflections" is a signature Monk piece from 1952 that is a perfect vehicle to showcase Magris' speedy finger play and dexterity. The master really gets inside the genius of Monk and you feel it. Randy Weston's "Cuban Bamboo Highlife" is a piece from 1963 and gives Chacon and drummer Zuniga some time to shine. It's got a real big band feel and gets your feet and spirit moving as well. The title track "Matchpoint" appropriately closes the album, with inspired solos and interplay from everyone in the band. This is one of Magris' finest ensembles and a truly inspired selection of material.
###
Roberto Magris is an Italian jazz pianist, composer, and arranger. Critic Edward Blanco at AllAboutJazz called Magris "one of the finest piano players on the planet".
Yours Is the Light recording
Robert Finley
"Sharecropper's Son"
Easy Eye Sound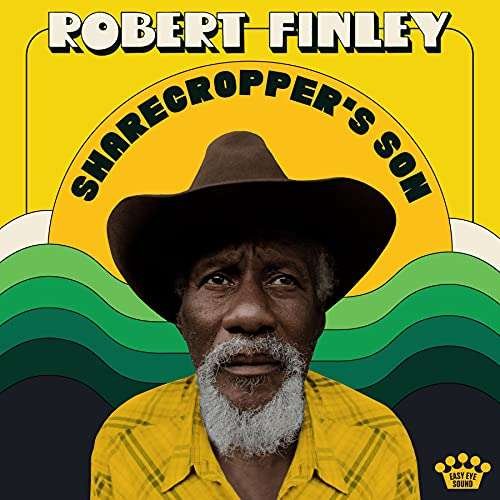 Robert Finley is well into his sixth decade on this planet and was "discovered" by producer Dan Auerbach a few short years ago. But the lanky southern gentleman from Bernice, Louisiana is by no means an overnight sensation. Finley began playing guitar and singing in bands as a young enlisted man in the U.S. military. After many years of struggling to keep musicians and bands together he took up the carpentry trade. But, even though music was not his main bread and butter, he continued playing and it was never ever far away. Eventually hooking up with The Black Keys' Dan Auerbach he released his debut album "Age Don't Mean a Thing" in 2016. His third and current album is auto-biographical where he composed songs about his upbringing in the South. It's a seamless mix of funky R&B and Americana-fueled blues that, as they say, is the "real deal!"
"Souled Out on You" has that gut bucket, grits and gravy goodness that hits you right from the get go. It's got that vintage sentiment of pouring your heart out for the one you love. And Finley sells it, with equal parts sincerity and raw passion. The piece smolders with desire and deep pathos that you just can't deny. "Make Me Feel Alright" picks up the pace a bit, with a warm boogie beat. Imagine a mash-up of John Lee Hooker and O.V. Wright. Finley, more or less, depicts his life story in the rustic "Country Child." It's got a "Susie Q"-like groove that simmers and percolates as he recounts hard times in his past.
In the title track "Sharecropper's Son" Finley's rough and hewn voice recalls more hardship working in the hot sun picking cotton as a youth. He definitely lived that life and you feel it, along with every drum beat, guitar lick and Bobby Wood's funky Wurlitzer piano. "You're never too young to dream and never too old to live." Those are the prophetic words at the core of Finley's "My Story." He further carries on the narrative of the trials and tribulations of being an aspiring blues man. Auerbach and Ashley Wilcoxson's backing vocals and the horn section really make an impact. "Starting to See" has strong hit potential, with a rock solid refrain, a relentless backbeat and Finley's stratospheric range.
"Better Than I Treat Myself" is just a feel good tune from head to toe, with stinging guitars from Auerbach and Billy Sanford. That old school soul feel continues on the smooth and satisfying "Country Boy." It kind of harkens back to crooners like Isaac Hayes, Al Green and Otis Redding. "All My Hope" is a country gospel tune written by David Crowder and Edmond Martin Cash. Finley sang in a gospel group as a young man and was raised in a strict religious household. Wrapping the album in this manner really makes a lot of sense and circles back musically to where it all began for him many years ago.
###
Sharecropper's Son recording