There is something fulfilling, exhilarating, and addictive about the physical and mental challenge of hiking and backpacking in natural wilderness forests and mountains. Nothing compares to waking up with a campfire breakfast surrounded by natural beauty or having a campfire dinner while watching the sunset and stars over pristine lakes, rivers, and mountains.
To add to this experience there are numerous outdoor adventure movies about hiking, backpacking, climbing, and wilderness survival that are thrilling, inspiring, and dramatic. These movies have wonderful scenic views of mountain and forest wilderness. Many of these films are based on true stories and often involve a person trying to find inner peace and fulfillment. Below are the best hiking movies worth watching.
Wild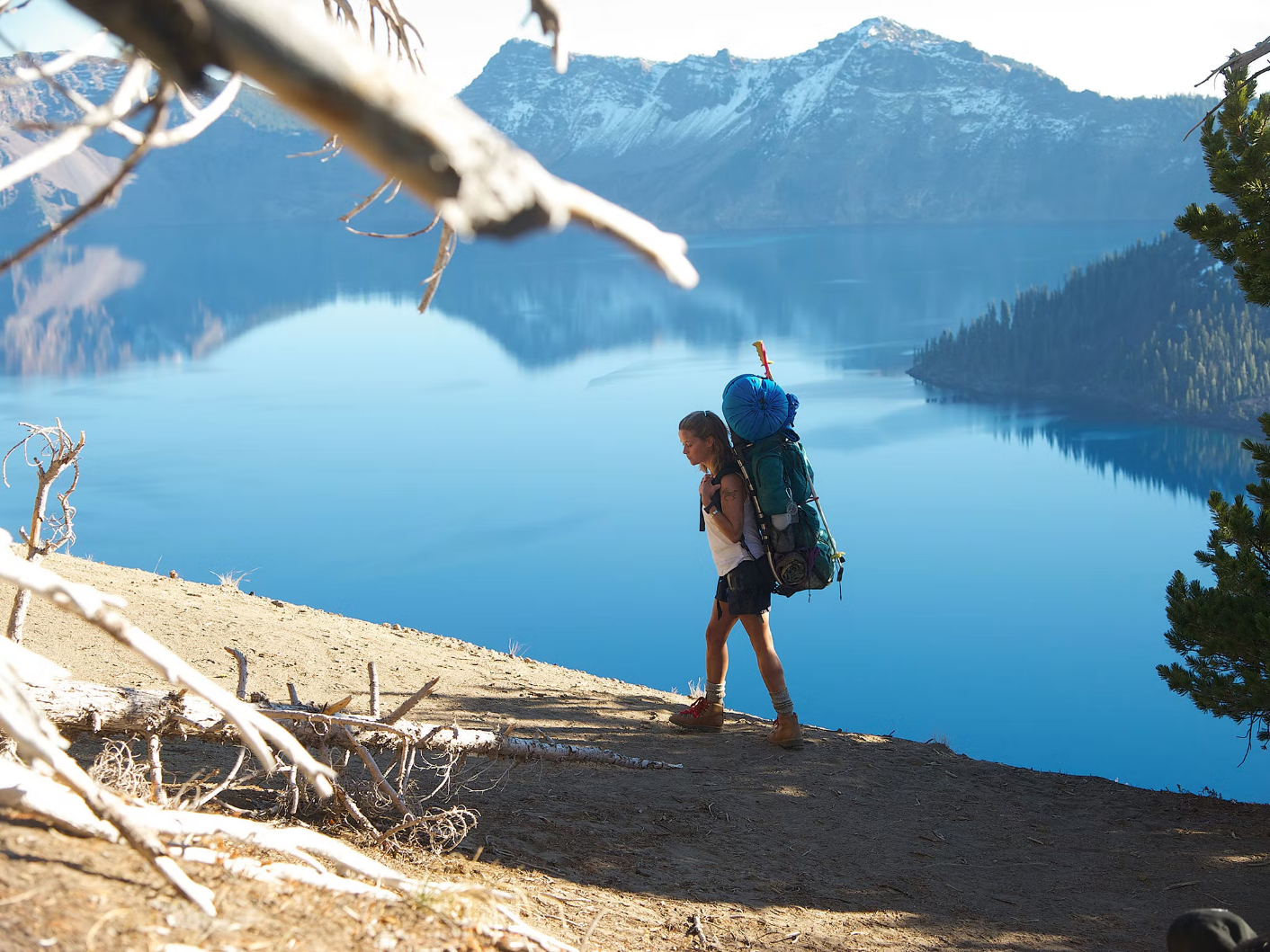 A touching and inspiring film about healing and retribution. A popular true story of a 1,100 mile solo backpacking journey by Cheryl Strayed, played by Reese Witherspoon, on the Pacific Crest Trail. With no experience, Strayed hikes the trail to 'find herself' after her mother died, a failed marriage, drug abuse, and mental breakdown.
Details: Wild, 2014, U.S., adventure drama film. Drector: Jean-Marc Vallee. Cast: Reese Witherspoon, Laura Dern, Thomas Sodoski, and Gabie Hoffman. Based on the 2012 book Wild: Lost to Found on the Pacific Crest Trail by Cheryl Strayed.
The Way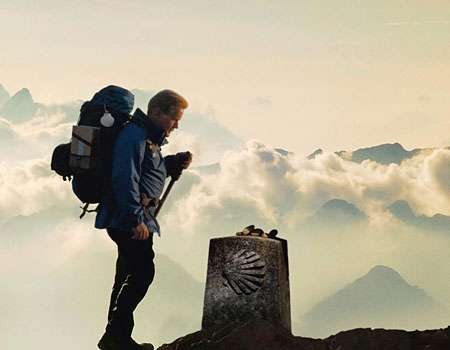 The film follows a father, played by Martin Sheen, in search o inner peace after the death of his son. His son died walking the Camino de Santiago pilgrimage trail in France and Spain. The father retrieves the body of his son and decides to hike the trail spreading ashes of his son along the way.
Details The Way, 2010, U.S. and Spain, adventure drama film. Director: Emilio Estevez. Cast: Martin Sheen, Deborah Kara Unger, James Nesbitt, and Yorish van Wageningen.
Wildlike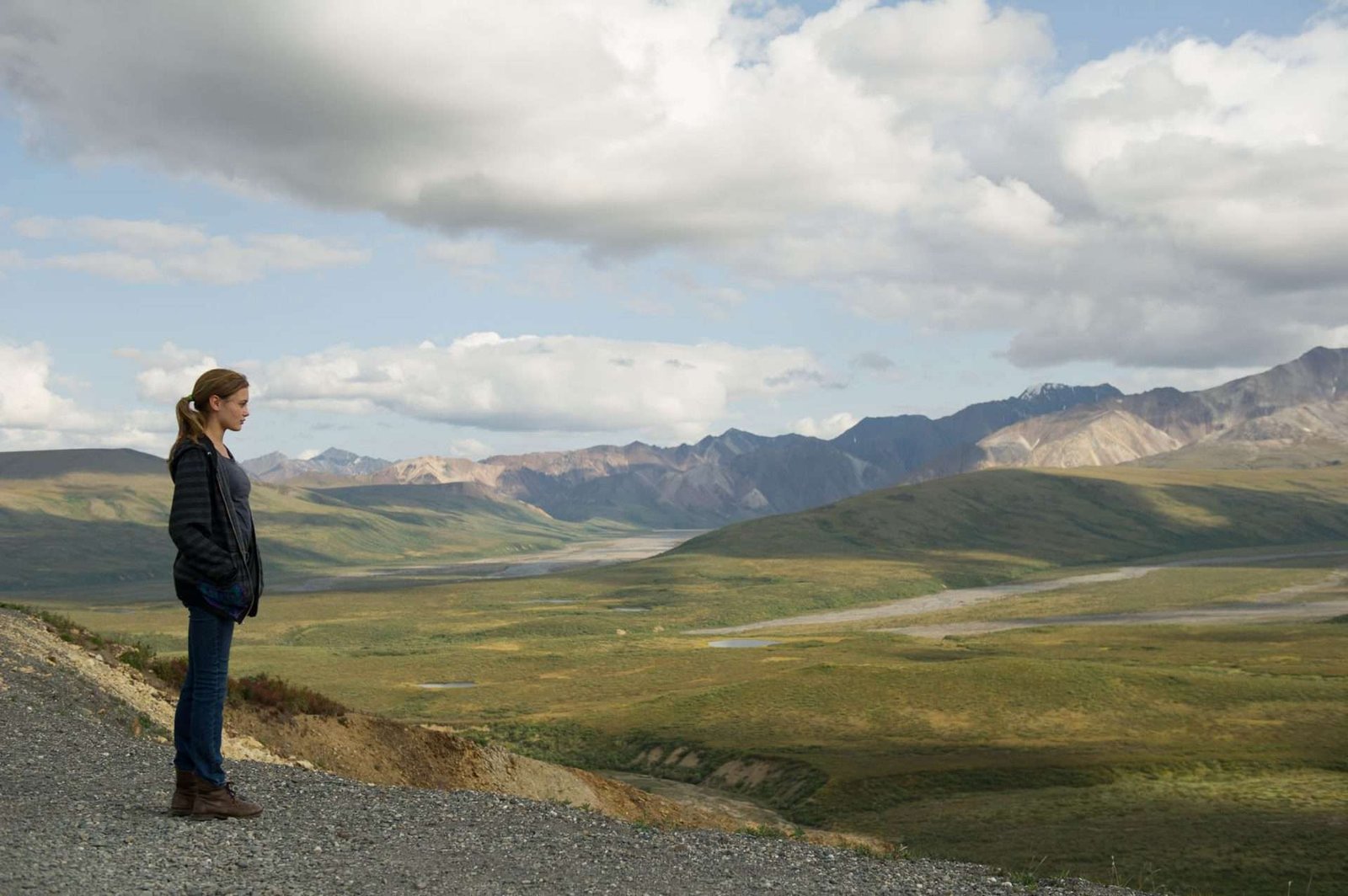 Mackenzie, a 14-year-old woman played by Ella Purnell, tries to escape abuse in rural Alaska. After the death of her father and the hospitalization of her mother, she is sent to live with her uncle in Alaska. Her uncle abuses her. She befriends a widowed backpacker, played by Bruce Greenwood, and follows him across the Alaskan wilderness on a healing journey.
Details: Wildlike, 2014, U.S., adventure drama film. Director Frank Hall Green. Cast Ella Purnell, Bruce Greenwood, Brian Geraghty, Nolan Gerard Funk, and Ann Dowd.
A Walk In the Woods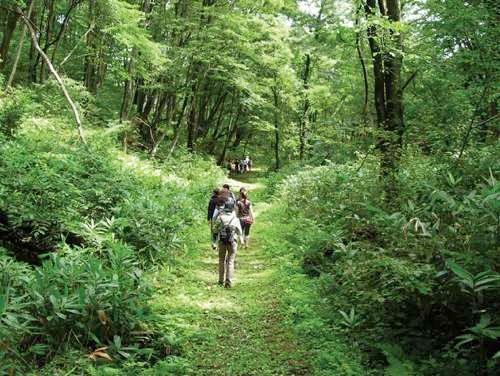 A funny and quirky true tale based on the writer Bill Bryson's hike of the southern part of the Appalachian Trail. Two out-of-shape, overweight, elderly men, played by Robert Redford and Nick Nolte decide to hike the trail. They journey through the wilderness in Georgia, Tennessee, and Virginia.
Details: A Walk In the Woods, 2015, U.S., biographical comedy-drama film. Director: Ken Kwapic. Cast: Robert Redford, Nick Nolte, Emma Thompson, and Mary Steenburgen. Based on the 1998 book A Walk In the Woods by Bill Bryson.
Edie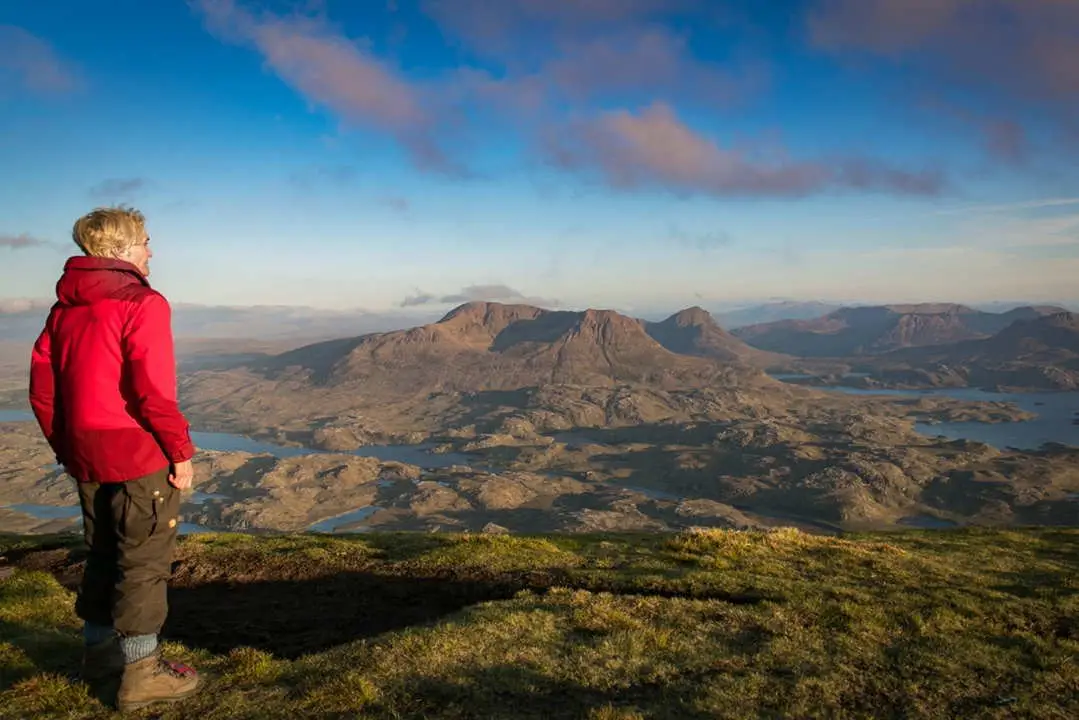 Edie, played by Sheila Hancock, is an 80-year-old woman who lost her husband and is trying to improve her relationship with her daughter. Her daughter wants to put her in a nursing home. Filled with regret and an uncertain future, she decides to fulfill her dream of hiking the Scottish Highlands.
Details: Edie, 2017, Britain, adventure drama film. Director: Simon Hunter. Cast: Sheila Hancock, Kevin Guthrie, and Paul Brannigan.
127 Hours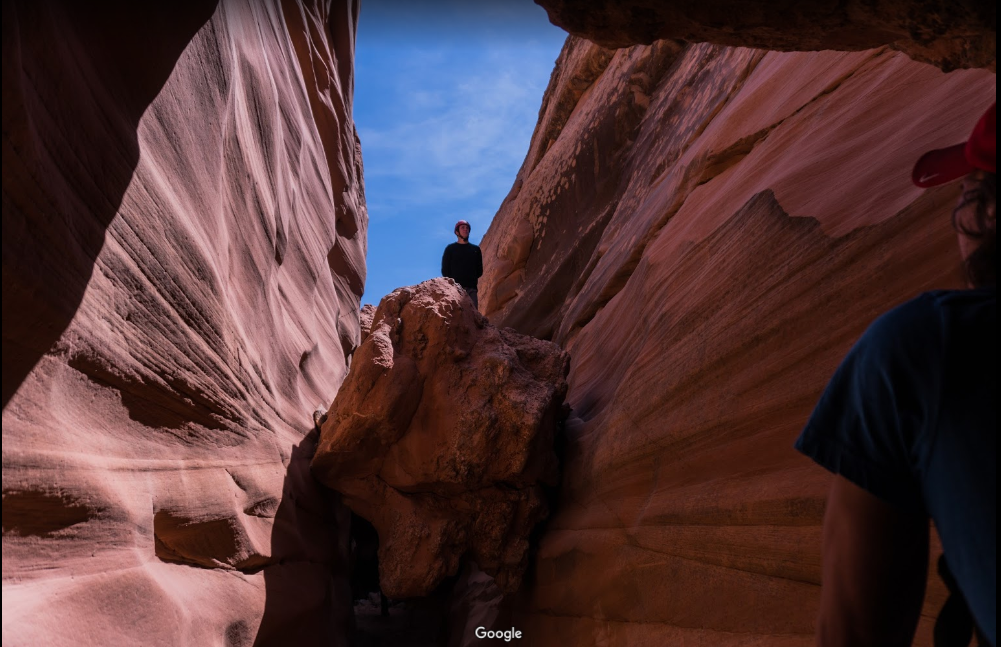 A riveting true story of survival in the wilderness. Aron, played by James Franco, is a hiker-rock climber who journeys through the remote Utah Bluejohn Canyon on weekends alone. On a hike, he gets trapped by an arm-crushing fallen boulder. For 6 days he hangs on by rationing food and water. He eventually breaks free at the cost of becoming disabled.
Details: 127 Hours, 2010, Britain-U.S., biological survival drama film. Director: Danny Boyle. Cast: James Franco, Kate Mara, Amber Tamblyn, and Clemence Poesey. Based on the 2004 book Between a Rock and a Hard Place about Aron Ralston.
The Way Back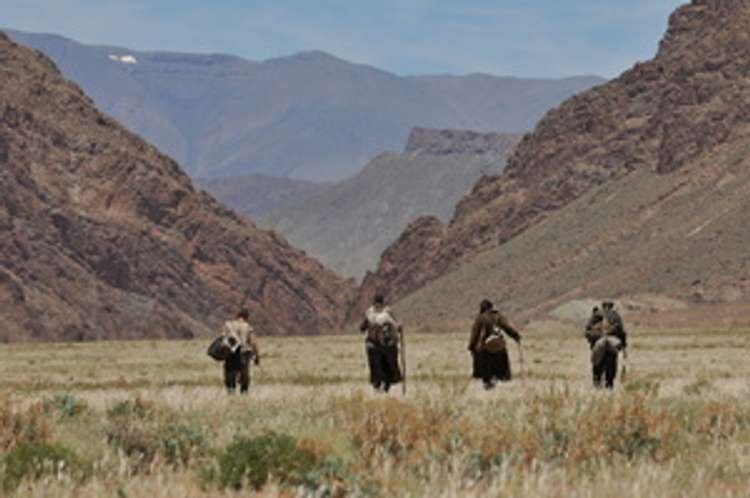 A true adventure story about a group of men who escape a Soviet Siberian labor gulag and trek 4.000 miles to India during World War Two. They cross the Himalayas and the Gobi Desert
Details: The Way Back, 2010, U.S., survival film, director: Peter Weir, cast: Jim Sturgess, Colin Farrell, Ed Harris, Saoirse Ronan. Based on the 1956 The Long Walk book by Slawomir Rawicz.
Into the Wild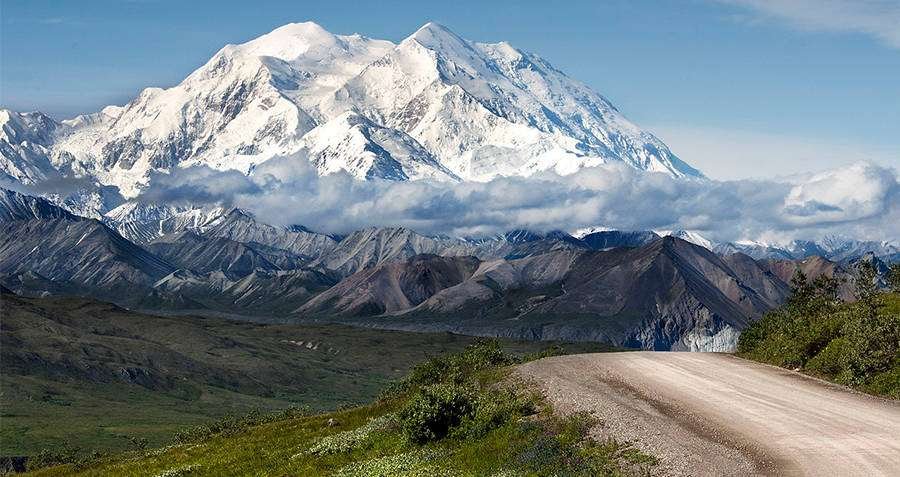 A true story adventure survival film. About a young man, Christopher Candless, who walked away from society to survive in the Alaskan wilderness. His experience ends in tragedy.
Details: Into the Wild, 2007, U.S., biographical adventure drama film, director: Sean Penn, cast: Emile Hirsch, Marcia Gay Harden, William Hurt, Jena Malone, Hal Holbrook, Kristen Stewart, Vince Vaughan. Based on the 1996 Into the Wild book by John Krakauer.
Tracks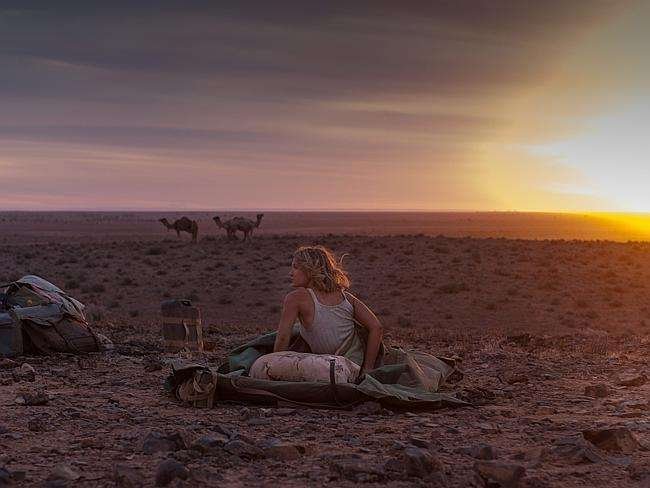 A true story of a young woman who takes a 2,000-mile hike across the Australian desert with four camels. On her journey, she meets a National Geographic photographer who begins to photograph her voyage.
Details: Tracks, 2013, Australia, biographical adventure film, director: John Curran, cast: Mia Wasikowski, Adam Driver. Based on the 1980 autobiographical book Tracks by Robyn Davidson.