Lately, my partner and I have been going around town deviating from our previous ways of ordering drinks. We used to order wine with a meal and enjoyed a good solid red or white, depending on the meal we were having. Always a nice pairing, but nothing to brag about.
What I noticed in recent visits to bars and restaurants is that cocktails are experiencing a revival. Among these cocktails are new inventions, but also long term staples. Restaurants are enhancing their cocktail offering with fancy new drinks sometimes delicious, sometimes not so much.
I love the experience of going to a unique restaurant with delicious foods and drink. As a food snob I love the experience of eating unusual ingredients or old fashioned recipes in a new deconstructed way. The same is apparently true for cocktails.
Most cocktails are too sweet for me. I am not a big fan of a fruity experience and shy away from anything that includes syrup. I like dry drinks with bitters. Cocktails that open up your palate and are not overpowering your taste buds, so you can still enjoy the meal to come, and not feel as if you invited diabetes into your life without even enjoying a dessert.
The recent cocktails that stood out to me were the following:
Voyager Restaurant in Ferndale, Michigan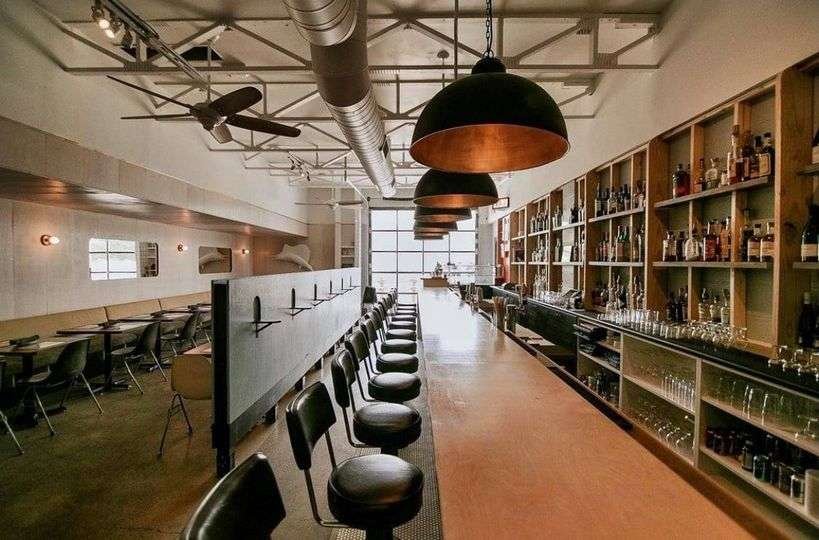 Like a vacation in New England, this restaurant is a small gem serving sustainable oysters and seafood in cute little restaurant with patio, bar, and inside seating. Hidden on the Eastside of Woodward on Vester Street. All that is missing is being actually dockside with the sea gulls waiting for the next food delivery competing with the local cats like you would experience in those small Maine towns or European sea villages. On the wall inside a giant white fish that the servers lovingly call "Tuna" even though it is actually a swordfish, but this mislabeling is just increasing the charm of the place. The food is caringly prepared and plated like a piece of art; you can tell the restaurant cares about the experience. The flavor combinations are modern, the dishes modifications of classics.
For drinks, try the "Sea Plane", a cocktail made with bourbon, amaro, aperol, lemon, and ginger. A drink that is both humble and sophisticated. This drink opens up your senses, so you can enjoy the delicious sea food that Voyager offers. Most definitely not overpowering.
Three Cats Restaurant in Clawson, Michigan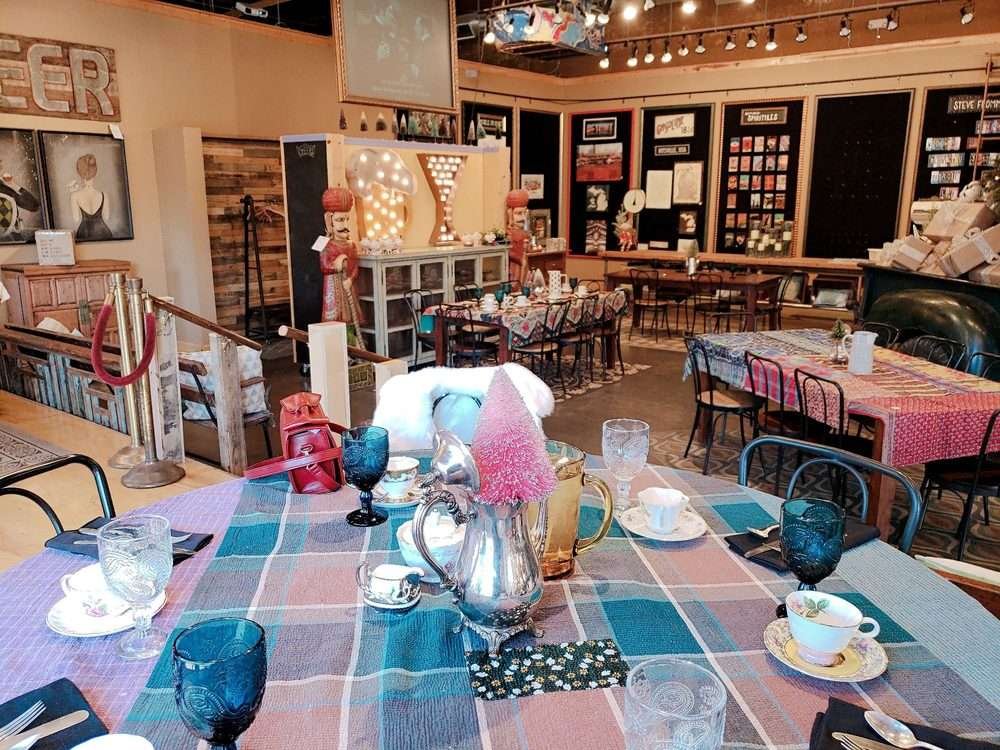 Can we say ambience? Black and white movies on the screen. A taste of the Theatre Bizarre? The decorations are so unique that it feels a little restricting to be tied to just one table when all you want is to walk around and admire the art work, merchandise, and antiques on display. Here we enjoyed a "Three Cats Boulevardier": made with James Catchers rye whisky, campari, and blood orange vermouth. Let's talk nicely bitter. Manly. Absolutely matching the food to follow that was both creative and tasty. Served on old plates as if coming directly out of your grandmother's kitchen. Indeed a great experience.
The Birmingham Pub in Birmingham, Michigan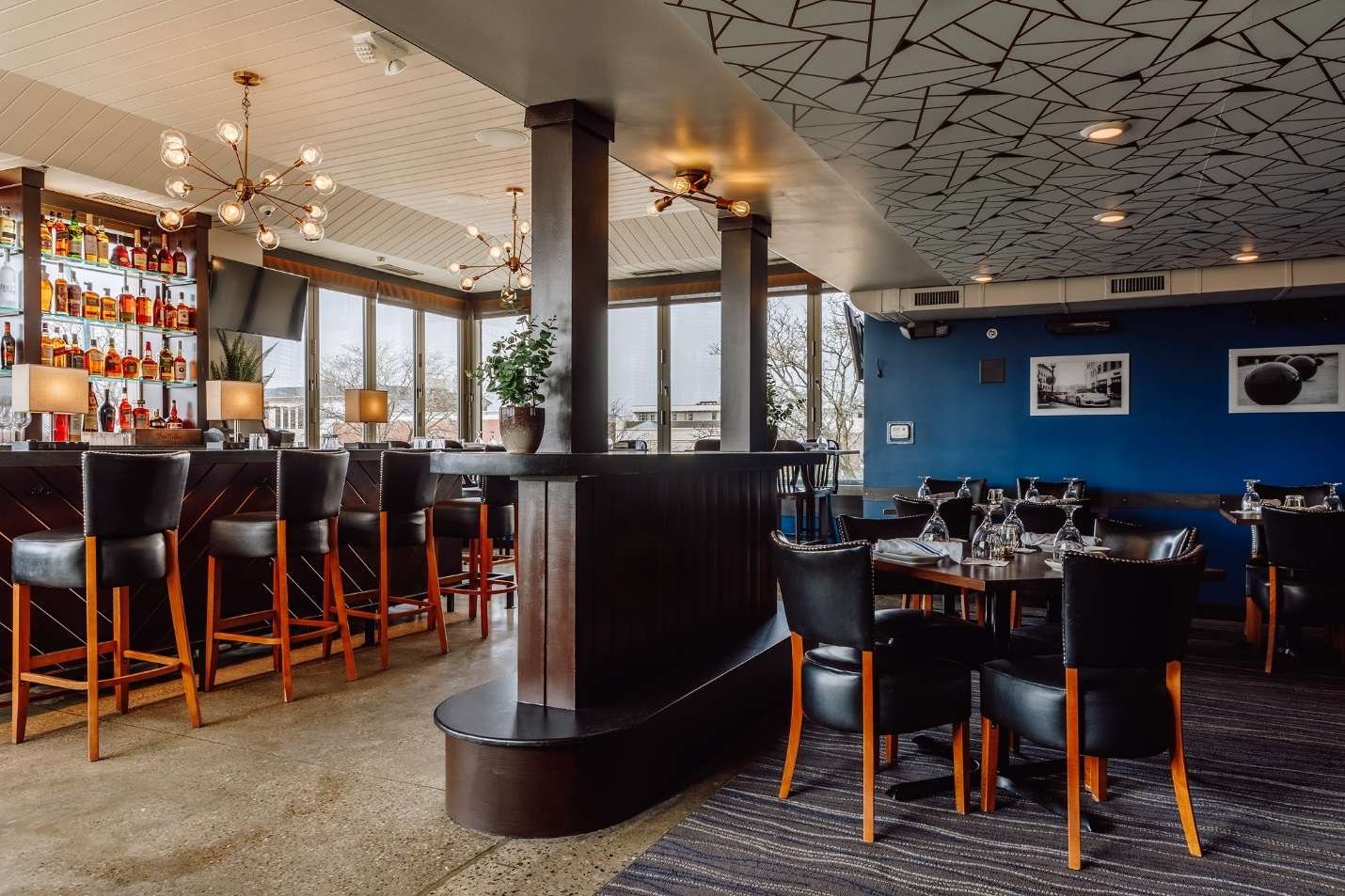 The most exciting part about this gastropub is the entrance. The logo with the two rabbits facing each other is in old British or Irish tradition and you just wish they would have named the place "The Wise Rabbits" instead of the "Birmingham Pub". The place feels very much like it belongs in a city like Birmingham. A little British, much more upscale, and a little flashy. A place you would not find in the actual British city of the same name which is harboring more working class places. Here in Michigan, food lovers can now find eclectic menu items from traditional bar foods to well recognized entrees like filet mignon, fish items, and pasta. The names on the menu are all recognizable and clearly speak to the customer that likes well prepared versions of favorite dishes.
The drinks follow the same logic. Talking about their "Old Fashioned" cocktail for a moment, we expect the usual, but get it packaged quite differently. This old fashioned comes smoky. And when we say smoky, it indeed is smoky. It arrives with the smoke trapped under glass. Once lifted, you are transported 100 years in the past sitting near a fireplace enjoying your well-deserved end of the day drink. With your favorite whiskey. What a way to enjoy something that was coined "Old Fashioned" in 1880 by The Chicago Tribune. Apparently, the name was inspired by those who refused to change with the times and ordered their drinks the old fashioned way.
Based on these experiences, I have come to the conclusion that every man and woman should have their own signature drink. A 'go to' drink they order when going to a new place. You may wonder why.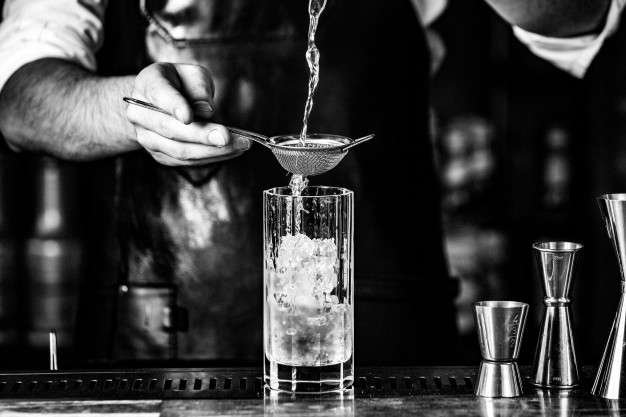 Having a go to drink offers many benefits. The first being that you always know what you are getting with slight variations. The second benefit is that you can expand the horizon and truly become an expert in this one thing. Even if this one thing is just a drink. For social events it is an excellent opportunity for a conversation starter. You can kick off almost any contact by talking about your favorite drink and which restaurant does it best. You may even inspire the one or other to try this drink just then and there.
For both men and women, it creates a sophisticated and sometimes mysterious appearance when they order their own unique standard drink. We all remember James Bond's signature drink and how he ordered it: The Vesper Martini. Typically a vodka martini, but can also be served with gin. It is described in the 1953 Ian Fleming novel Casino Royale as "Three measures of Gordon's, one of vodka, half a measure of Kina Lillet. Shake it very well until it's ice-cold, then add a large thin slice of lemon-peel." You may ask why shaken? It is part of the mystery that makes up James Bond, but a bartender may tell you shaking will enhance the flavors compared to stirring.
Find your own signature drink. It will enhance your dating experience whether with your spouse you have been with for years or someone you just met. I may be the best example as I have fallen in love with a man who drinks an "Old Fashioned". Not because of it, of course. A little uniqueness or quirkiness when meeting someone goes a long way. Having a signature drink to order that requires a certain experience and worldliness makes you look interesting. It shows you are decisive and know what you want. In particular, when you can provide the bartender with some suggestions on how to prepare the drink if you have specific preferences.
An Old Fashioned according to Wikipedia is "a cocktail made by muddling sugar with bitters and water, adding whiskey or, less commonly, brandy, and garnishing with orange slice or zest and a cocktail cherry. It is traditionally served in an old fashioned glass, which predated the cocktail."
Why not try one the next time you are out and about.
About the Author
Ines Sabet was born in Germany and has traveled around the world for the last 30 years thanks to college, work, and vacations. Having studied and worked in places like London in the UK, Le Havre in France, Grootebroek in the Netherlands, Cape Town in South Africa, Busan in South Korea, Bilbao in Spain, Villar Perosa in Italy, Salvador in Brazil, Birmingham in the UK, and traveled around countries like Greece, Portugal, Galapagos Islands, Scandinavia, Ireland, UK, Canary Islands, and France gives her a broad-spectrum perspective about the little things people may or may not notice in their daily life.
She now lives in Beverly Hills, Michigan with her family consisting of cats and people.