Some of my favorites jazz albums. The Charlie Hayden Quartet West was an excellent jazz combo which performed from 1986 until the 2010s. They recorded eight albums from 1987 to 2010. Their repertoire was 1940s and 1950s pop standards played in a film noir infused cool jazz and bebop oriented style. Their albums are designed as a film noir soundtrack.
These are some of the best jazz albums ever recorded. They take you down a nostalgic trip to 1940s and 1950s era jazz clubs and Hollywood noir. Their albums mix instrumentals and vocals of past and current singers. My favorite albums of are Haunted Heart and Always Say Goodbye. If I was on a deserted island and could only pick a few jazz albums, these would definitely be some of my picks. I love getting lost in time with some traditional jazz listening that makes the world right.
The group included Charlie Haden on bass and composition of songs, Ernie Watts on tenor sax, Alan Broadbent on piano and composition of songs, and Larance Matable on drums. Guest vocalists included Cassandra Wilson, Diana Krall, Melody Gardot, Norah Jones, Renee Fleming, Ruth Cameron, Bill Henderson, and Shirley Horn. They also insert 1940s and 50s recordings of jazz singers Jo Stafford, Billie Holiday, Geri Southern, and Chet Baker; and musicians Duke Ellington, Django Reinhart, Stephen Grappeli, and Coleman Hawkins.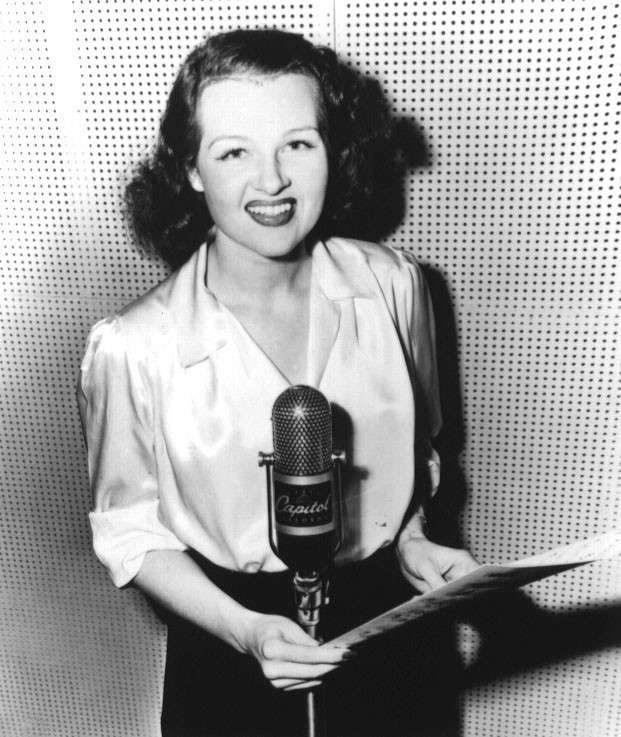 Jo Stafford 1930s to 1960s jazz singer, sings on both albums, "Haunted Heart" was her hit song.
Charlie Haden (1937-2014)
Haden was a double bass player, band leader, and composer who began his career in 1957. He played free jazz, bebop, cool jazz, mainstream jazz, hard bop, post-bop, folk jazz, and standards. His style was very warm in tone, free form, and personal, often called a mix of folk song, avant-garde and Bach classical. He believed that bass players should have a direct role in improvisation and not just accompany other players. One of the most sought after bass players, he played with some of the biggest names in jazz for over 50 years, such as John Coltrane, Ornette Coleman, Keith Jarett, Archie Shepp, Chet Baker, Dizzy Gillespie, Kenny Barron, and many more.
He composed soundtracks for 14 films and TV shows and won four Grammys with 12 nominations, including a Grammy Lifetime Achievement Award.
Quartet West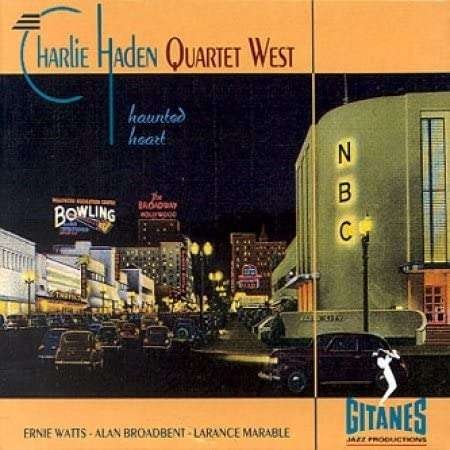 Haunted Heart album by Charlie Haden Quartet West, 1992 on Verve Records. Nominated for Grammy Best Jazz Performance. Ranked by Allmusic 4.5 stars out of 5.
The album is designed to bring back a 1940s and 1950s Hollywood film noir image and vibe. It is a mix of cool jazz ballads and hot bebop standards.
Three ballad songs have the quartet play and then old singers are dubbed in. Jo Stafford sings "Haunted Heart" recorded in 1947. Jeri Southern sings the Cole Porter song "Ev'ry Time We Say Goodbye" recorded in 1954. "Deep Song" includes Billie Holiday recorded in 1947.
Three bebop standards are played by the band – "Segment" by Charlie Parker, "Dance of the Infidels" by Bud Powell, and "Lennie's Pennies" by Lennie Tristano. The album also includes the Glenn Miller classic 1939 big band ballad hit 'Moonlight Serenade."
Hello My Lovely
A cool jazz ballad composed by Charlie Haden.
Dance of the Infidels
A Bebop tune composed by Bud Powell.
Haunted Heart
A 1940s hit ballad by Schwartz and Dietz, played by the band and then sung by Jo Stafford.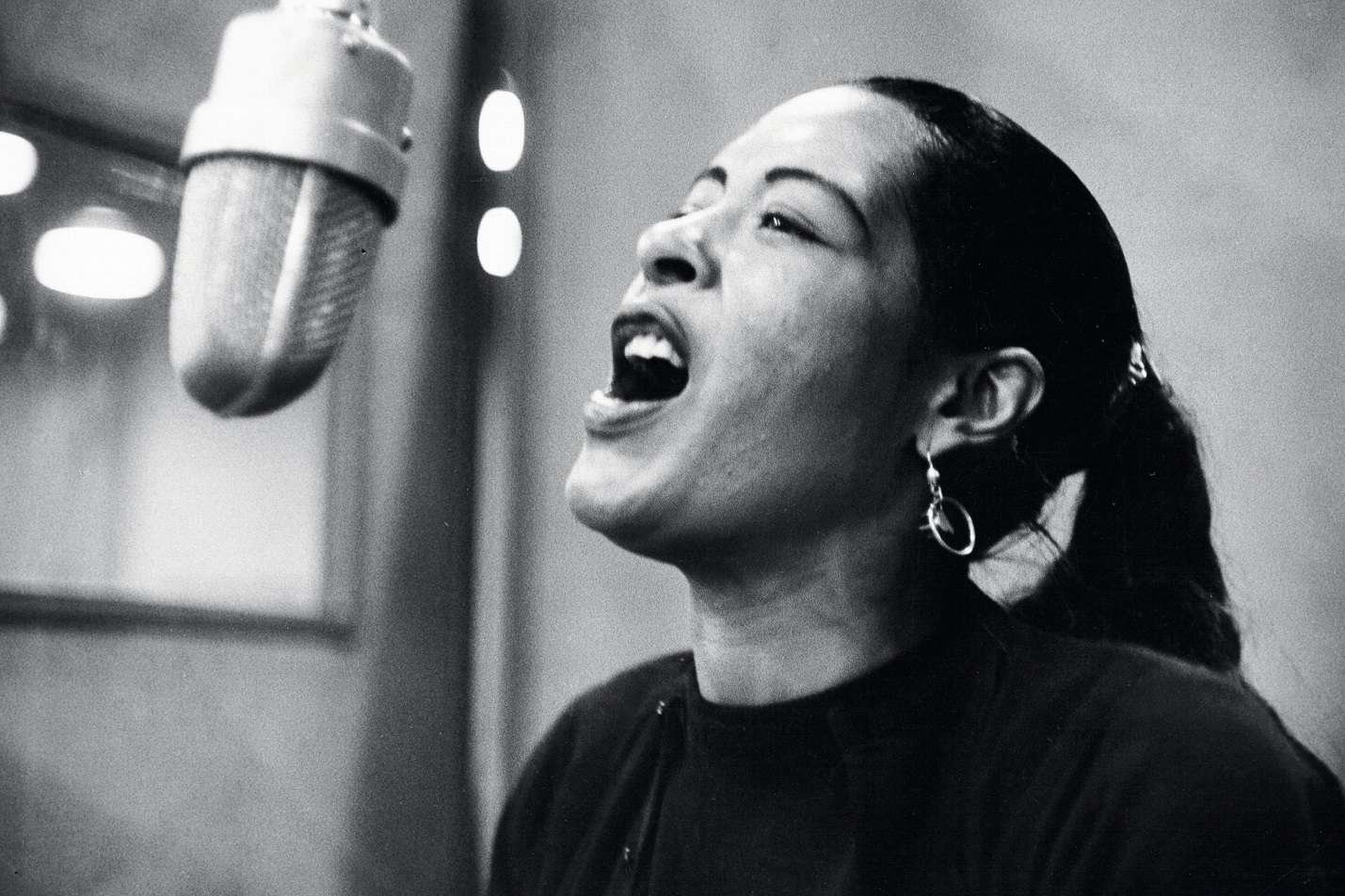 Billie Holiday, 1930s to 1950s jazz singer, sings on the Haunted Heart album.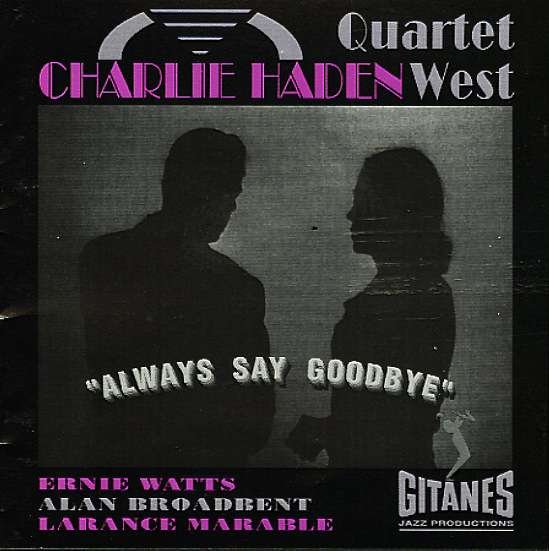 Always Say Goodbye album by Charlie Haden Quartet West, 1994 on Verve Records. The album was nominated for Grammy Best Jazz Performance and awarded Down Beat Magazine Album of the Year. Allmusic 4 stars of 5.
The album is designed as a film noir movie soundtrack. It begins and ends with tracks from the film noir Humphrey Bogart classic The Big Sleep.
Old jazz singers and musicians are inserted into some songs: Jo Stafford 1944 recording of "Alone Together"; Duke Ellington 1959 recording in "Low Key Lighting"; Chet Baker 1955 version of "Everything Happens to Me"; Coleman Hawkins 1962 version of "My Love and I"; and Stephen Grappeli and Django Reinhardt 1947 recording on "Oues-Tu, Mon Amour."
Always Say Goodbye
A dreamy cool jazz ballad by Charlie Haden.
Relaxin' At Camrillo
A classic Charlie Parker bebop tune.
Jeri Southern, 1950s jazz singer, sings on the Haunted Heart album.