Georgia Totto O'Keeffe [1887-1986] was one of the most significant artists of the 20th century. Renowned for her contribution to modern abstract art and often called the "mother of American modernism." She is an icon and I have always loved her artwork and abstract paintings. She has been one of my favorites since I was a child, the vibrant colors she used in her paintings always inspired me and many artists over the years. I have always wanted to be a painter and her masterpieces motivated me to become an artist.
O'Keeffe's distinctive art style is innovative, dramatic, and truly unique. She painted modern abstract renditions of cityscapes of New York City, desert and mountain landscapes of New Mexico, and most famous for her 200 painting depictions of flowers, often with an overt theme of feminine sexuality. Her sexual content was attacked by male critics and she became a symbol of the feminist movement.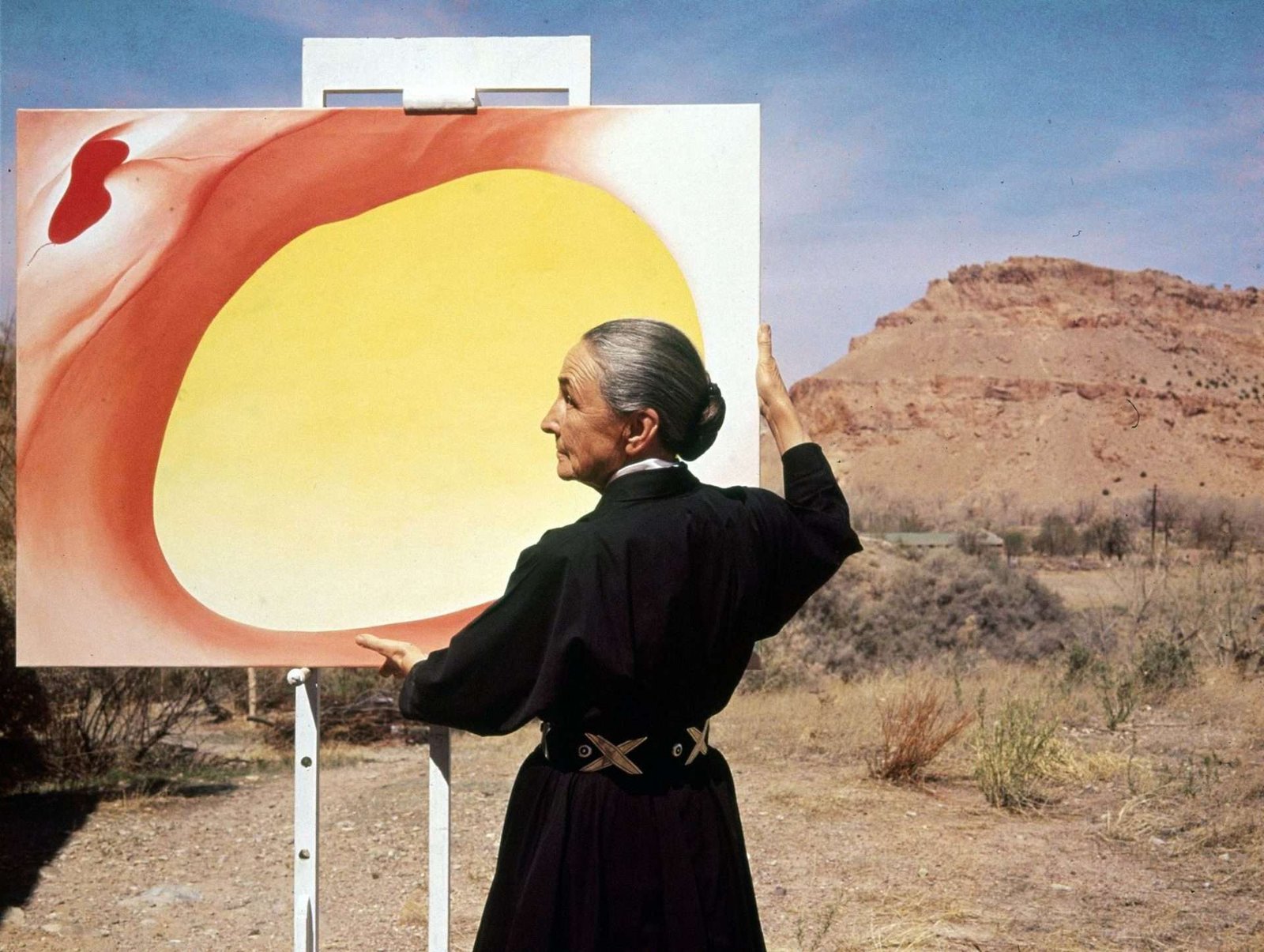 What Critics Say About O'Keeffe
"O'Keeffe became, in short, a legend, and the legend lives on after her death."
Charles C Eldridge
"O'Keeffe is more than a significant painter, she is a spiritual force."
Barbara Rose
"Her special achievement was to invent a language for emotions and feelings, even for sounds."
Lewis Mumford
"She captured a monumental landscape in this simple configuration, fusing blue and green pigments in almost indistinct tonal graduations that simulate the pulsating effect of light in the horizon of the Texas panhandle" according to author Sharyn Rohlfsen.
Journalist Paul Rosenfeld commented, "The essence of very womanhood permeates pictures, citing her use of color and shapes as metaphors for the female body."
Nancy and Jules Heller said, "The most remarkable thing about O'Keeffe was the early audacity and uniqueness of her early work."
Her Works of Art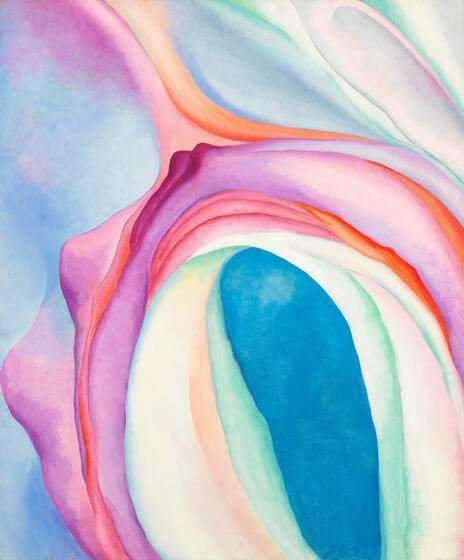 Georgia O'Keeffe's [1918] Composition in Red and Blue "Music Pink and Blue II"
When looking at this painting, it is amazing how the colors blend perfectly, cascading into each other in perfect harmony. Like soft feminine petals of a flower. In her work you see her passion, her love and longing for romance. Like the famous poem "Roman Da La Rose", written by Guillaume De Lorris, Jean Renart, and Jean De Meum. The colors of her paintings tell a dance of two souls, speaking from the heart to each other. Through feminine soft pastels, that softly transform her canvas into the art of flowers. Like a slow river of shades, that mix together into a masterpiece.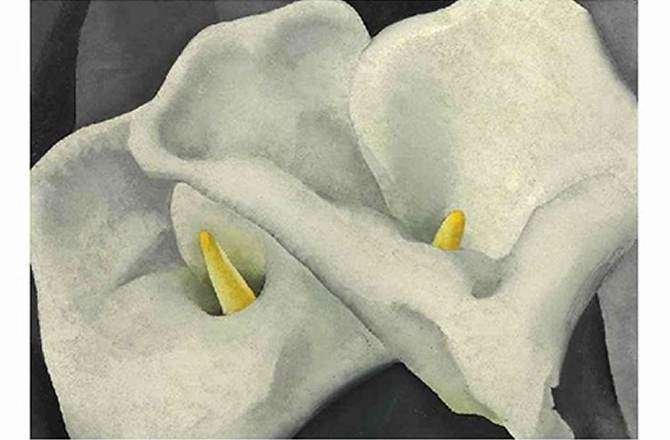 Georgia O'Keeffe "Two Calla Lilies"
As I look at this painting I see the true eyes of the artist. Realism shows an artist's true talent, their passion in her shading and strokes, showing their audience how they perceive the world around them. I notice in this painting how the background is greys and black. Most of the paintings have a feeling of life and color. You can feel the passion in her soul longing for love. This painting has a sad feeling, that love has been lost, she mourns for passion and life with the white flowers. Yet is surrounded by greys and sorrow.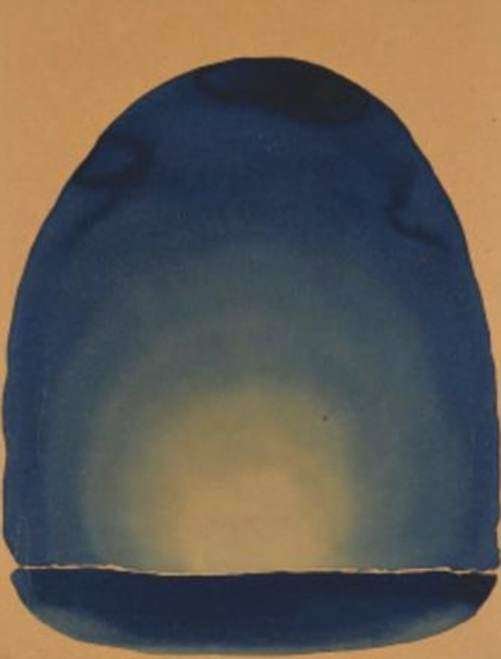 Georgia O'Keefe Watercolor Abstract Expressions
This seems to be one of her earlier abstract expressions, a series of watercolors she created during her abstract period. You see her style is developing at this point with blending colors, which you see in a lot of her paintings of flowers and her abstract masterpieces. At a very young age she learned the techniques of many great artists that influenced her art style.
Her Life
When asked to do this article, I was very excited to write about an artist whose art I admired and respected. Let me start by telling her story from the beginning. Georgia Totto O'Keeffe, was born on November 15th 1887, the second of seven children. She grew up on a farm near Sun Prairie, Wisconsin. Her parents, Francis Calyxtus O'Keeffe and Ida Totto O'Keeffe were dairy farmers and her father was of Irish descent. Her maternal grandfather, George Victor Totto, was a Hungarian count, who came to the United States in 1848.
She attended Town Hall School in Sun Prairie. By the age of 10, she had decided to become an artist. With her sisters, Ida and Anita, she received art instruction from a local watercolorist Sara Mann. By the time she graduated high school in 1905, O'Keeffe had determined to make her way as an artist.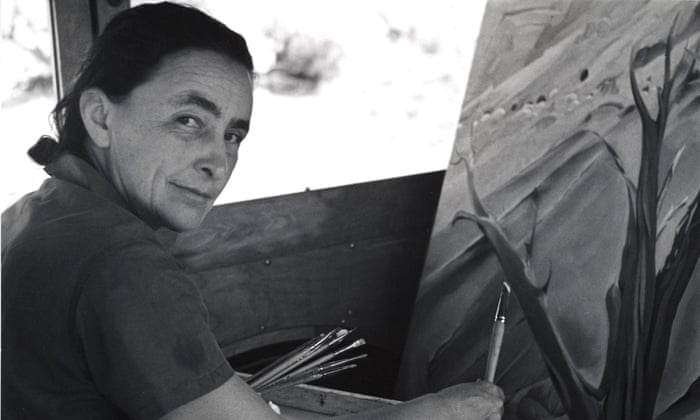 She studied at the Art Institute of Chicago, from 1905 to 1906, where she studied with, John Vanderpoel. There she ranked top of her class. In 1907 she attended the Art Students League in New York, where she learned the art techniques of painting. While she was there, she studied under William Merritt Chase, Kenyon Cox, and F. Luis Mora. The direction of her artistic techniques shifted four years later when she studied with Auther Wesley Dow. His revolutionary ideas, inspired O'Keeffe.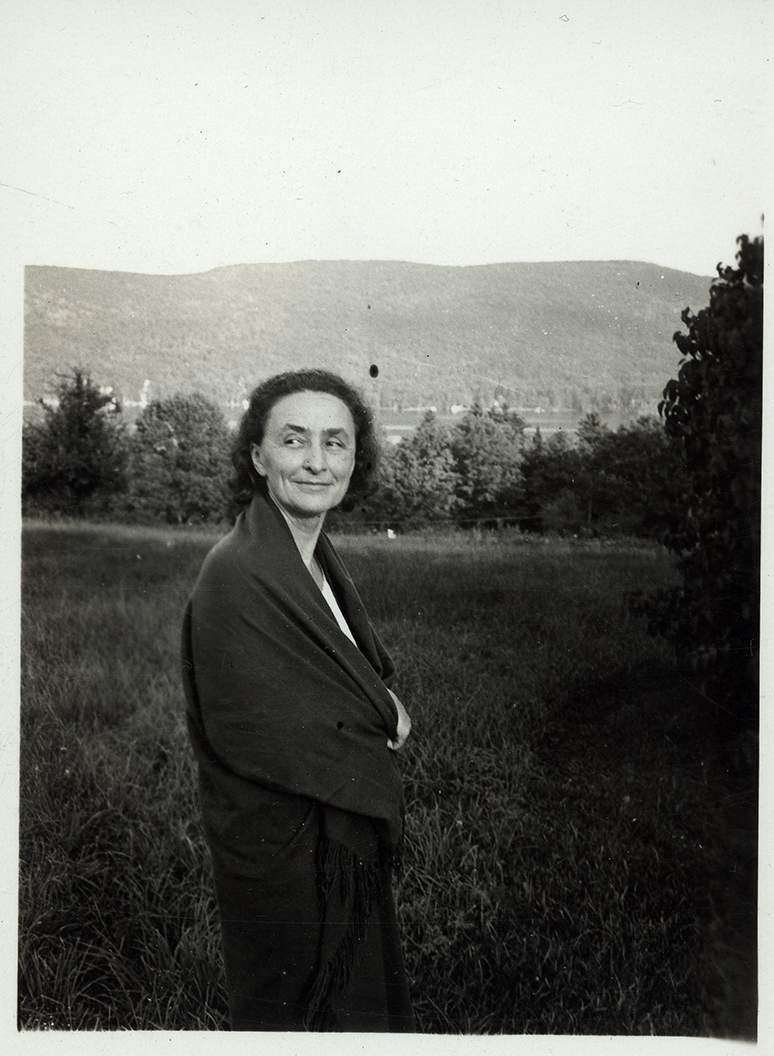 O'Keeffe mailed some of these highly abstract drawings to a friend in New York City. Alfred Stieglitz, the art dealer and renowned photographer, who would eventually become her husband. He became the first to exhibit her artwork in 1916. By the mid-1920s, O'Keeffe was recognized as one of America's most important and successful artists, known for her paintings of New York skyscrapers. Her abstract work on flowers made her an icon as a modern abstract artist of her time. To this day, she is known for these works of art.
Cityscapes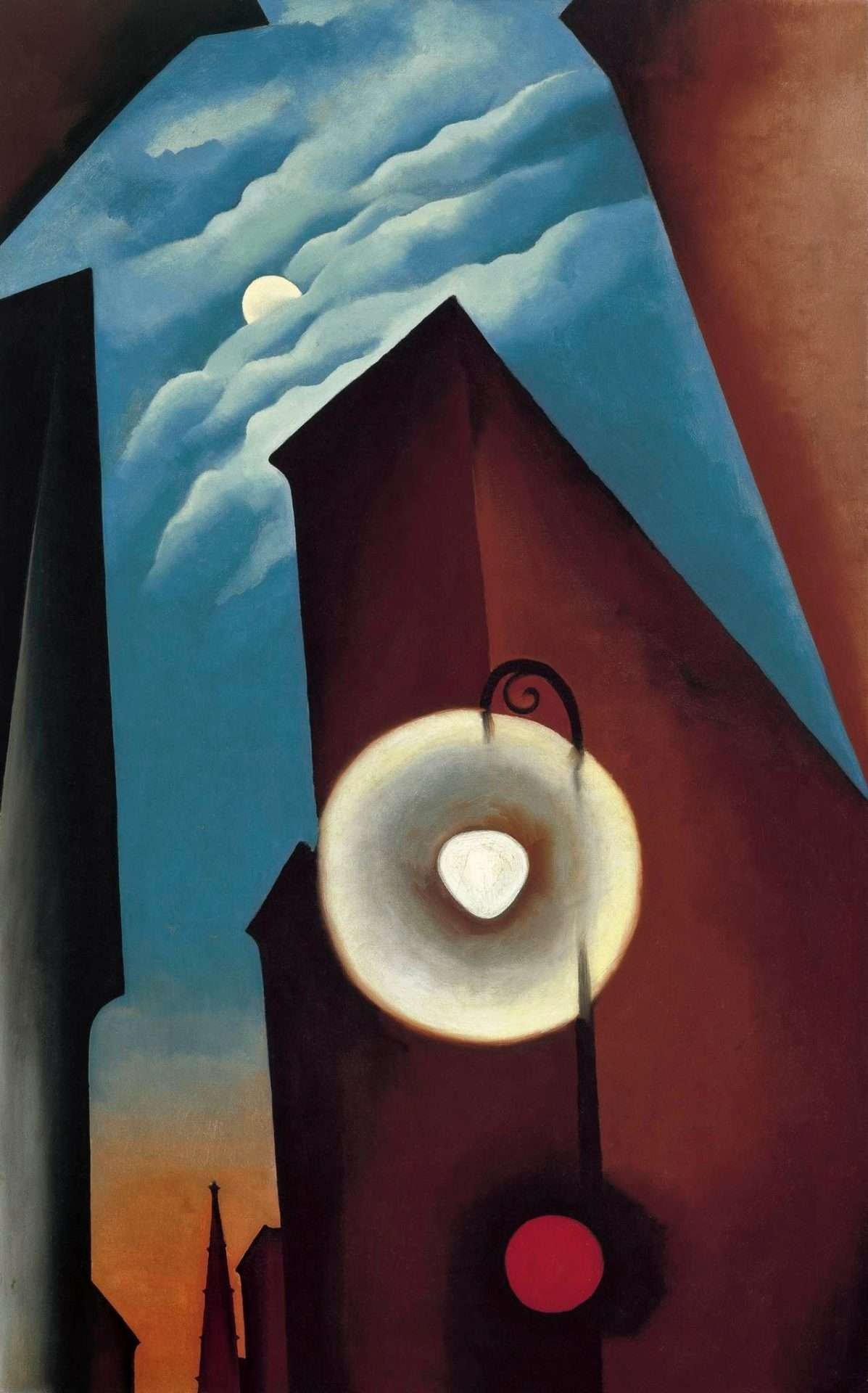 Georgia O'Keeffe "New York Street with Moon"
You can look at this painting and see how different her art style had changed when she moved to New York. She played with many abstract techniques when she was living in the city. The colors of the sunset compliment the abstract shapes, making this piece very unique.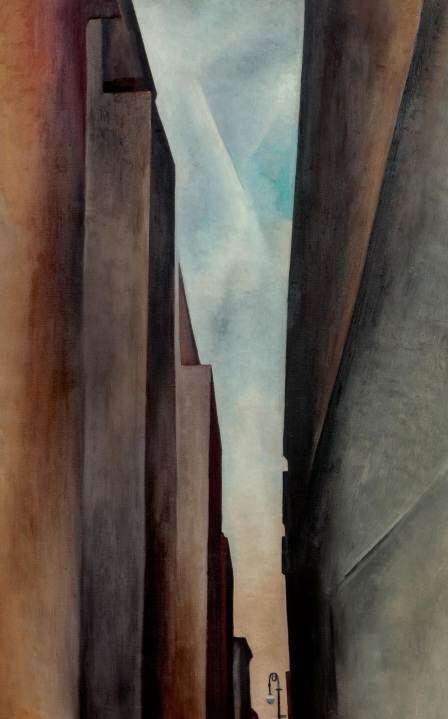 Geogia O'Keeffe "New York Streets"
This piece of art to me looks more like realism. I see she caught the perfect shapes of the buildings and sky. More like an impressionist would paint. I love the feel of the city you get from the painting. It takes you there to experience what the artist saw and felt.
New Mexico Paintings
In the summer of 1929, O'Keeffe made first of many trips to northwestern New Mexico. The stark landscape and Native American and Hispanic cultures of the region inspired a new direction for her artwork. For the next two decades she spent most of her summers living and working in New Mexico. She moved there and settled down, three years after her husband died in 1949.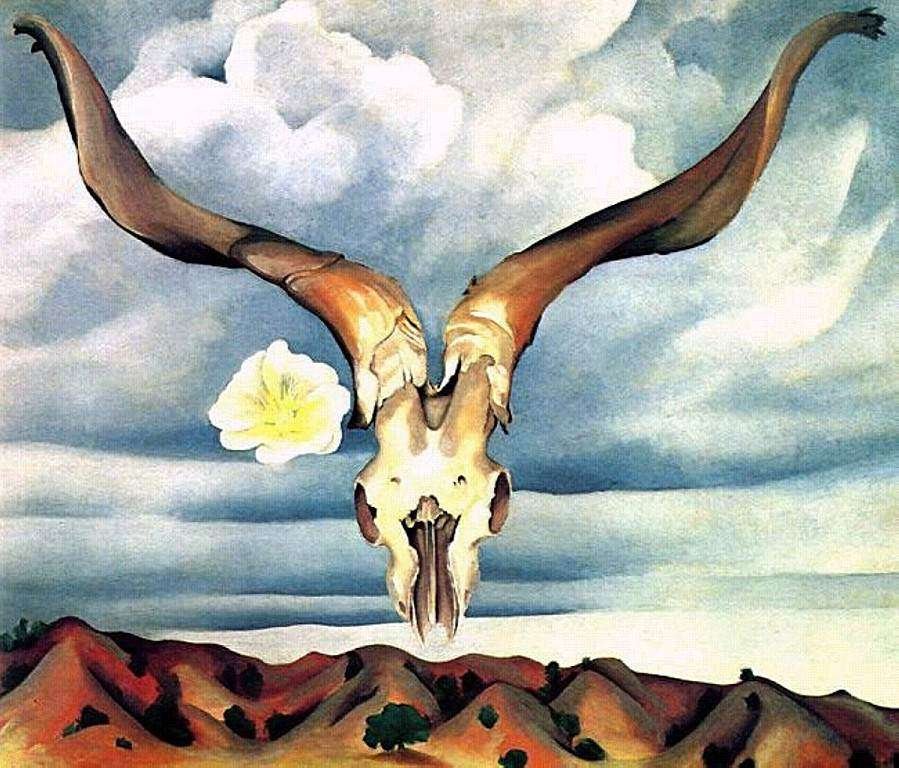 Georgia O'Keeffe [1989] "In to the West"
O'Keeffe's New Mexico paintings grew interest in regional scenes. Her art transformed from abstract feminine flower paintings and New York skyscrapers, to an art style all her own. To desert landscapes of the southwest, earth tones and desert painted rocks. Her art had transformed and matured.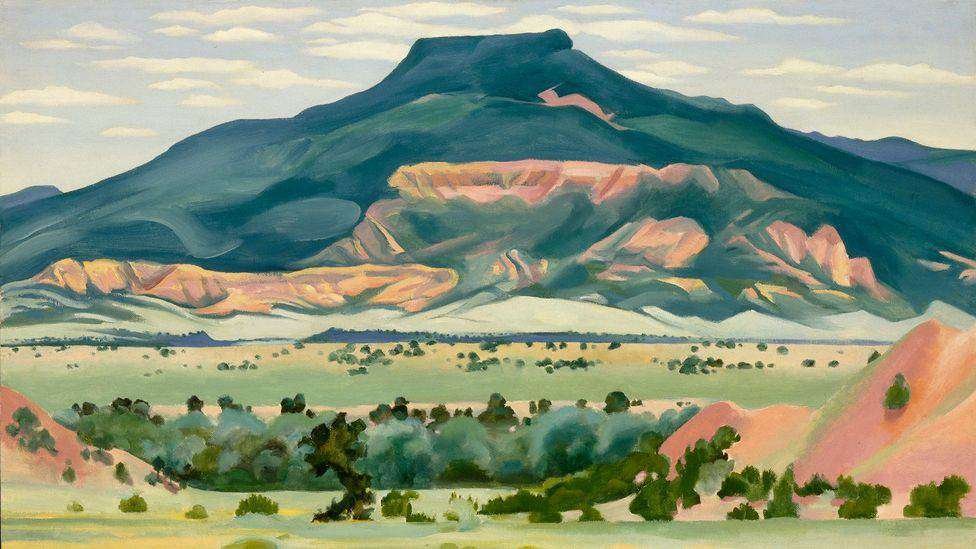 Georgia O'Keefe "Prairies and Fields"
The southwest landscape brought out a whole new level of talent with her. She has many paintings in her southwestern collections. The turquoise mountains with terracotta hills. Rolling green hills, with a touch of abstract. She has shown us a brand-new style of modern art that would grow in popularity and make her an icon.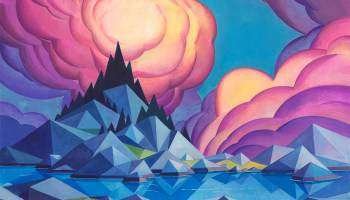 Georgia O'Keeffe Calming Landscapes "Moss and Fog"
In the 1950's, she began to travel around the world. She became an international artist in her later years. Sh traveled to places in Peru and visited spectacular mountain peaks. She painted and sketched works of art that inspire people worldwide to this day. She visited Mount Fuji in Japan and studied the landscape.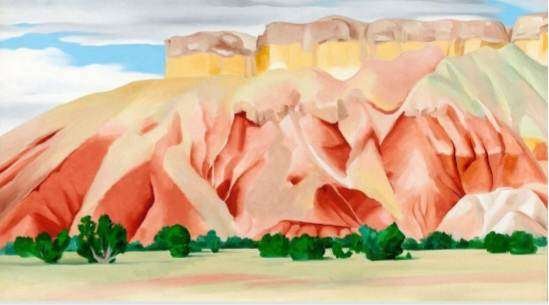 Georgia O'Keeffe "My Backyard"
This is one of my favorite desert landscape scenes, from when she lived in New Mexico. The beautiful painted rocks and peaceful mountains that tell stories upon their ancient stones. She had a period of desert landscape scenes and old desert skull paintings that became very popular.
In the Late Years
O'Keeffe once again created a new style of abstract art, a style of her own. With vibrate colors full of life. Her art transformed into soft blends of bright colors and misty clouds with just a touch of abstract that could only be her artwork. By the end of her life, she spent as much time as she could traveling and painting her many experiences. We see her life through the art she left for us. Georgia O'Keeffe died in Santa Fe, New Mexico on March 6, 1986, at the age of 98.
Georgia O'Keeffe in Her Own Words
"It is only by selection, by elimination, and by emphasis that we get at the real meaning of things."
"Filling a space in a beautiful way – that is what art means to me."
"I found I could say things with color and shapes that I couldn't say any other way.
"Whether you succeed or not is irrelevant, there is no such thing. Making your unknown known is the important thing."
"The men liked to put me down as the best woman painter. I think I'm one of the best painters."
"When you take a flower in your hand and really look at it, it's your world for the moment. I want to give that world to someone else. Most people in the city rush around so, they have no time to look at a flower. I want them to see it whether they want to or not."
"Imagination makes you see all sorts of things. "
"Interest is the most important thing in life; happiness is temporary, but interest is continuous."
"I decided to start anew to strip away what I had been taught, to accept as true my own thinking. This is one of the best times in my life. There was no one around to look at what I was doing, no one interested, no one to say anything about it one way or another. I was alone a singularly free, working into my own, unknown no one to satisfy but myself. I began with charcoal and paper and decided not to use any color until it was impossible to do what I wanted to do in black and white. I believe it was June before I needed blue."
"Nothing is less real than realism. Detail s are confusing. It is only by selection, by elimination, by emphasis, that we get at the real meaning of things.
"The meaning of a word – to me – is not as exact as the meaning of a color. Colors and shapes make a more definite statement than words."
Some More Art
Georgia O'Keeffe "Exotic Flowers"
"Exotic Flowers" has to be one of her most famous and well-known masterpieces. As I look at the colors and shapes of an abstract flower, I feel her passion, her longing for love, and most of all her femininity. With the expression of womanhood, this famous painting has seen much controversy but in turn it made her an icon of modern abstract art.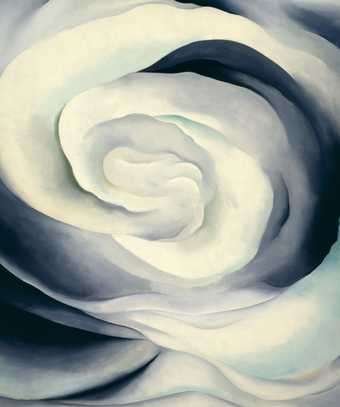 Georgia O'Keeffe [1927] "Abstraction White Rose"
This seems to be made during a period she was experimenting with black and white styles. I always loved the noir style of painting. In modern times, this style has become quite popular in both photography and artwork. I love the soft blending of the flower petals. Like an abstract dream, they flow perfectly together to create a beautiful dance of shades. Together she transforms the shades into harmony.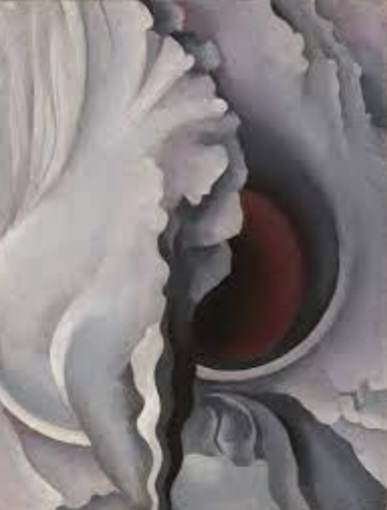 Georgia O'Keeffe [1926] "The Black Iris"
Like the eye of a flower, this abstract interpretation of an iris is much different than her other flower paintings. Like a journey into the unknown, this painting has a sense of mystery and adventure. She went through a period of discovery, seeking new styles to explore and experience.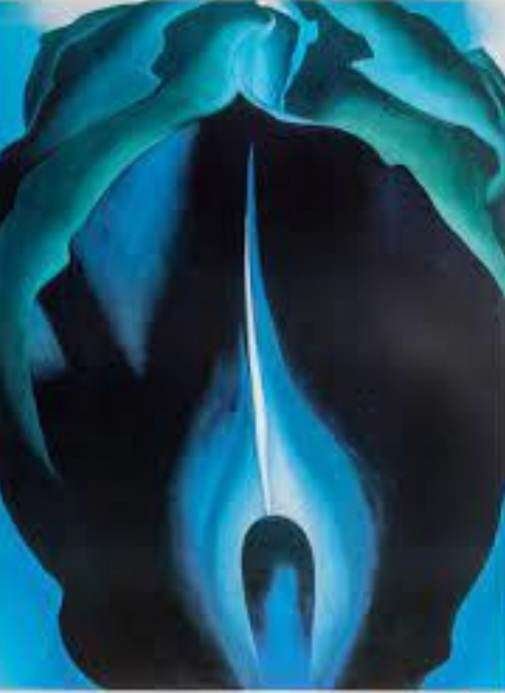 Georgia O'Keeffe "Jack-in-the-Pulpit No. IV"
As I look at this abstract reflection of a flower, with details of blue pedals, once again, this style of art seeks passion from her soul. Feelings in colors that blend in unity with light and shadow. The feeling of womanhood and femininity.
Georgia O'Keeffe "Black Lava Bridge, Hana Coast-No. II"
A touch of realism from when she visited the beaches of Hawaii. At the end of her art career, she went through a period of art on landscapes, mountain tops, and cloud formations. This tranquil ocean scene has a feeling of peace. I believe she enjoyed her travels around the world. She wanted to show how beautiful the world could be. Looking through her eyes and how she perceived everything around her.
Movie Biography 2009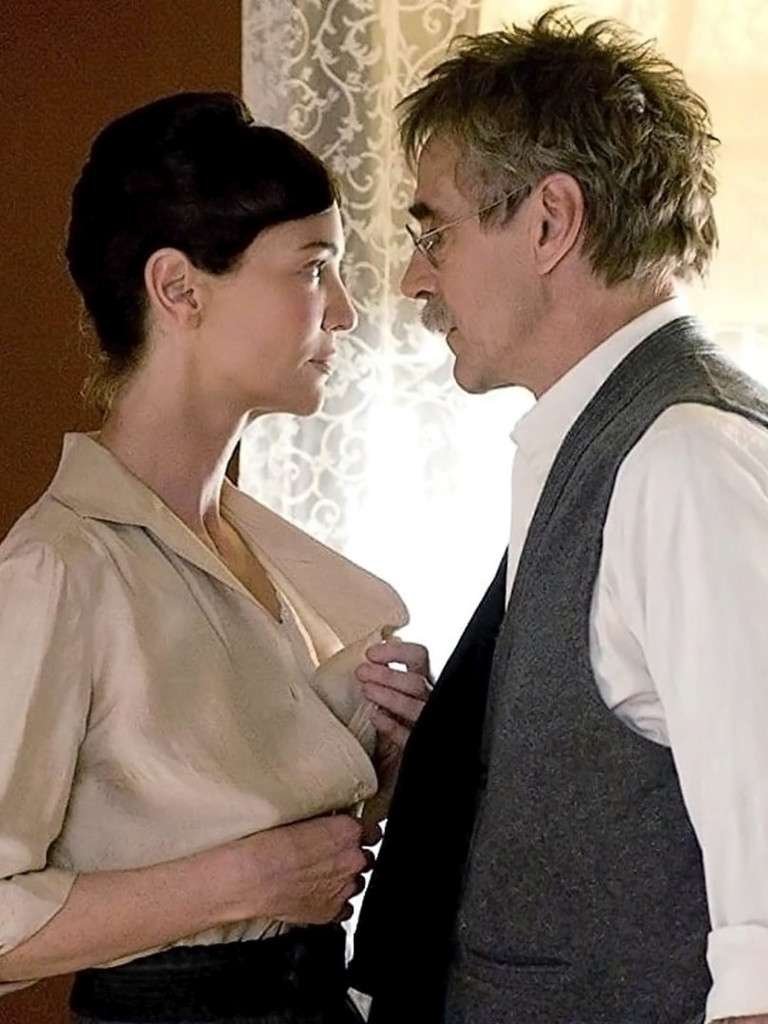 In 2009, a movie about Georgia O'Keeffe was released, named "Georgia O'Keeffe, Her Life Was a Work of Art". The two main characters are, Jeremy Irons who plays the role of Alfred the photographer; the actress who plays the role of Georgia is Joan Allen. Alfred, who had decided to display the work of an unknown artist Georgia O'Keeffe, without her knowledge.
He then convinced her to let him become her benefactor and to help her become a famous artist. Their relationship evolved as they fell in love. She became his inspiration for his photography. Their love lasted 20 years, he inspired her art, and she was his muse. They moved to New Mexico and there she found a new inspiration.
Georgia O'Keeffe's Legacy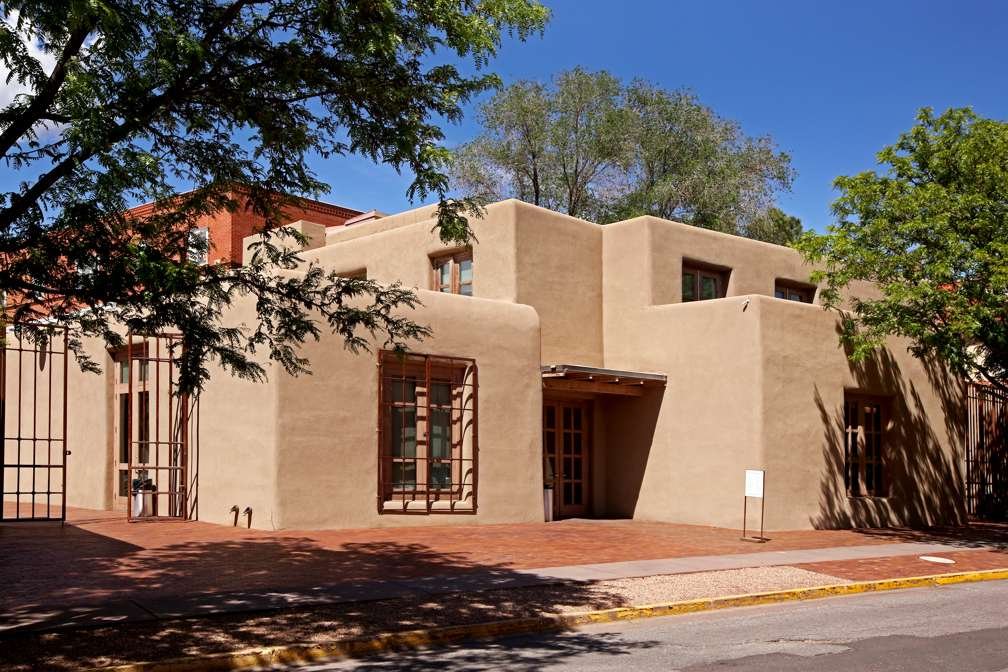 The Georgia O'Keeffe Museum's collections include 200 paintings and hundreds of works on paper. Many of the drawings were pencil, charcoal, pastels, and watercolors. The personal collections include personal property and a significant archive of documents and photographs. Located in Santa Fe, New Mexico, it opened up to the public in 1997.
Georgia O'Keeffe leaves behind a life time of artwork and paintings for the world to enjoy. You can visit the museum in person or online tours are available. I suggest looking through all of her art, for they are all beautiful and amazing masterpieces that became her legacy.
References
Wikipedia
Internet Movie Database
Georgia O'Keeffe, Charles C. Eldredge, Abrams, NY, 1991.
Georgia O'Keeffe, Daniel Rich, Art Institute of Chicago, 1943.
Georgia O'Keeffe, Lloyd Goodrich and Doris Bry, Whitney Museum, 1970.
Georgia O'Keeffe: An Eternal Spirit, Susan Wright, Todtn, NY, 1996.