I'm no filmmaker, but I imagine putting together a biopic for a well-loved celebrity is like walking on thin ice. Audiences go into theaters expecting perfection: the film must capture the star's personality with nearly one hundred percent accuracy, but also tastefully gloss over some of their worst traits (who wants to pay to see their favorite singer trashed for two hours?). Additionally, the film must present its viewers with all the drama and entertainment of a fictional story, while still maintaining a level of "realness" that audiences can relate to. It seems an impossible challenge, and yet fans have been won over in recent years by biopics such as Rocketman (2019) and Elvis (2022), both of which received high praise and awards. In 2021, the pressure to create an amazing biopic fell on the shoulders of director Liesl Tommy, writer Tracey Wilson, and actress Jennifer Hudson as they worked on the anticipated Aretha Franklin biography, Respect (2021). Such a giant in the Detroit music scene would prove difficult to properly memorialize, and although Respect (2021) captures Aretha's spirit and talent, it does disappoint at times, as biopics often do.
FACT OR FICTION?
"I sing to the realists; people who accept it like it is." – Aretha Franklin
The most difficult task in crafting a biopic is finding a balance between reality and sensationalism. Respect (2021) is a slow-paced, detail-oriented stroll through Aretha's life, from childhood until middle adulthood. It hits many important, and real, points along its journey, such as Aretha's background in gospel, her tense relationship with her first husband, the songs that ultimately made her the "Queen of Soul," and her contributions to the Civil Rights movement. However, according to some sources, the facts were distorted or put aside altogether. Examples of this include the scenes involving Aretha's early pregnancies and her struggles with alcoholism. Early in the film, viewers are met with a disturbing scene where an unnamed man sneaks into young Aretha's bedroom during a party. The film then implies that Aretha was raped by this man, resulting in her first pregnancy at age twelve. Later in the film, several scenes take place in which Aretha is clearly dealing with addiction. On-screen she insults her loved ones, isolates and overworks herself, and allows her life to fall apart. But what happened in reality? These topics, although discussed with some frequency by the public and by Aretha's friends and colleagues, were not subjects the star liked to mention herself. When I looked into the accuracy of the pregnancy and addiction scenes in Respect (2021), each source seemed to say the same thing: Aretha rarely spoke of these things, and sometimes outright denied they ever happened. Because of this, it is difficult to know for sure how Aretha's childhood traumas and alleged addiction played out in reality. Respect (2021) does a good job of not showing anything too graphic when dealing with the more tragic aspects of Aretha's life, but I still wish the singer could have been around to approve how the aforementioned scenes turned out. Such difficult experiences are best talked about by the person who lived through them.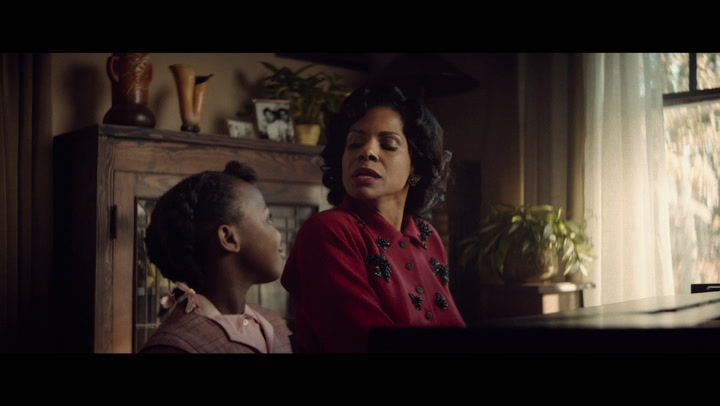 Another, somewhat less troubling, slide into fiction is the scene where Dinah Washington, played by the renowned Mary J. Blige, publicly yells and curses at Aretha for attempting to perform one of her songs in front of her. Rolling Stone writer Jordan Runtagh states that this scene was "based largely in truth, but Franklin wasn't on the receiving end of Washington's outburst." If Aretha and Dinah had had an entirely peaceful friendship, this inaccuracy would bother me more, but apparently, the two did not always get along. This being the case, the film is perhaps trying to allude to the sometimes tense nature of their relationship by making Aretha the target of Dinah's wrath. The film also uses public shaming to lead into an important scene that confronts Aretha's insecurities and her struggles to rise to the heights of fame. I think this is a good example of fictionalizing a scenario for the purpose of moving the narrative along.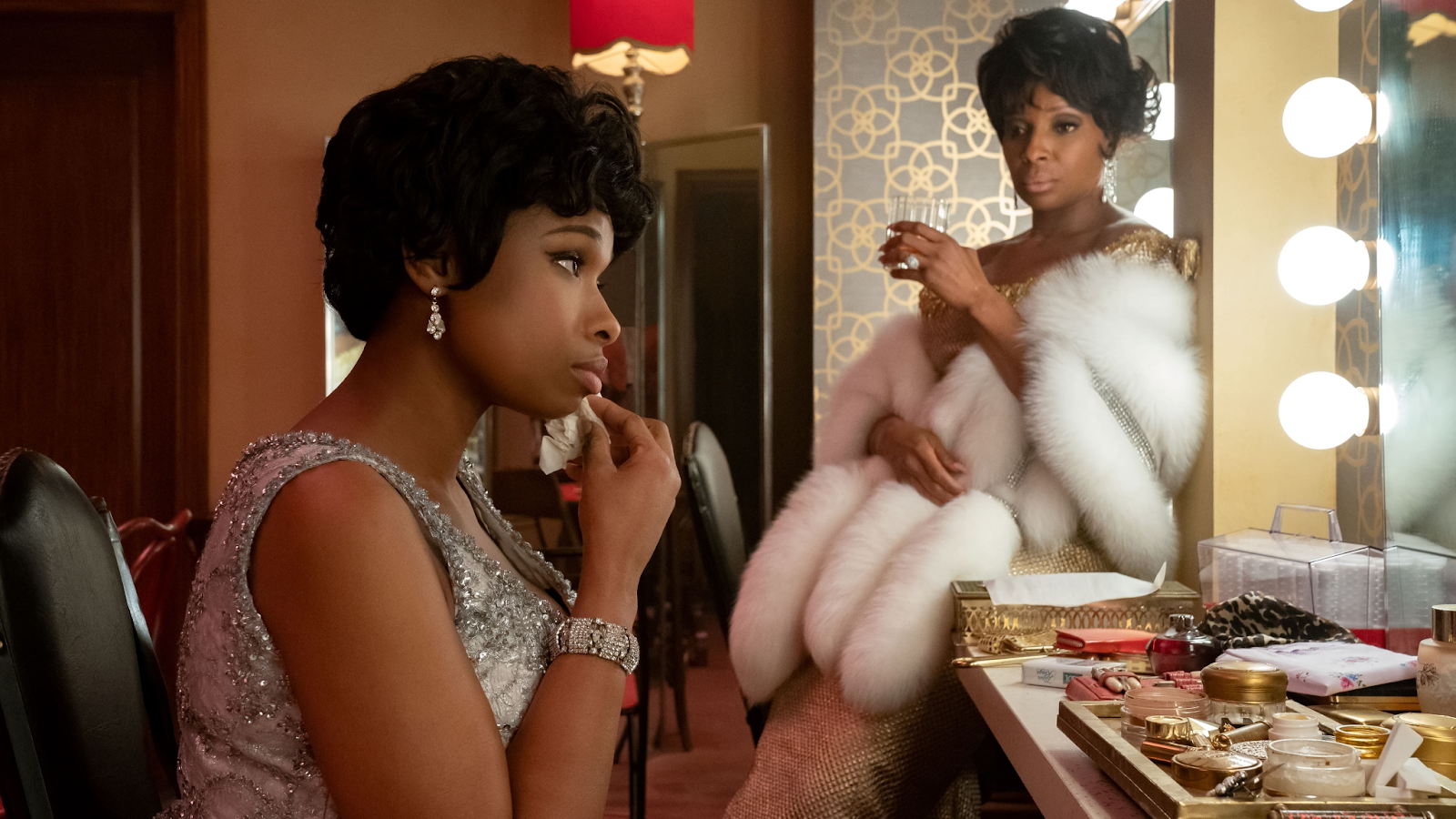 The writers fictionalized several other real events for the purpose of storytelling as well, including how Aretha became known as "the Queen of Soul." In the film, producer Jerry Wexler gives her the title, but in reality, it was DJs Pervis Spann and E. Rodney Jones who first used the honorific. I don't see why the real version of this event couldn't have taken place in the film in some way; perhaps the writers were attempting to add to the character version of Wexler, who plays a large supporting role. However, the movie doesn't stop there with brushing over important figures in Aretha's life. One source notes the absence of Cissy Houston, Aretha's collaborator on the song "Ain't No Way," and Sweet Inspirations, the "legendary R&B collective" who toured with Aretha over the years (Runtagh). It can be argued that adding too many characters to the movie would have made it confusing, but the more knowledgeable fans of Franklin may find the film lacking without these vital players.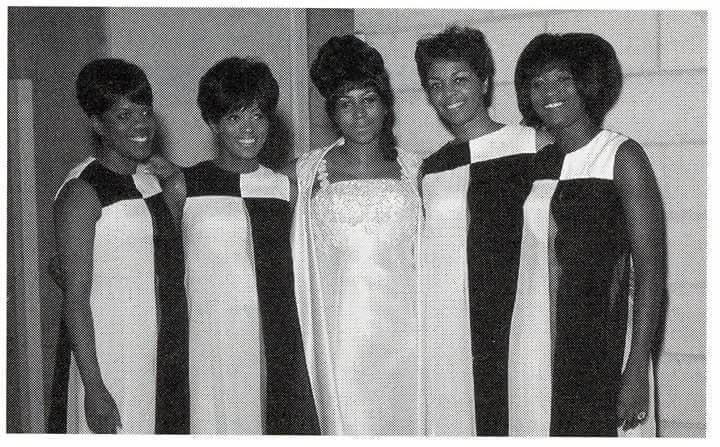 Although there may be some missing pieces, Respect (2021) feels satisfactorily thorough by its end. There were even times during my first viewing where I felt some scenes dragged on for too long. Regardless of these few stilted moments, I enjoyed the film's depth and details.
LOOKING THE PART
"Yes, I have always been fashion conscious." – Aretha Franklin
Throughout Respect (2021) lead actress Jennifer Hudson wears outfits that surprise the viewer with their variety and contrast. In some scenes Aretha is decked out in glitter and furs, while in others she wears polished and simple housewife-like attire. There are also a few scenes showcasing the worst parts of her alcoholism where her clothing is worn and stained, contrasting with her usual opulence. Costume designer Clint Ramos thoroughly researched the real Aretha's looks and translated them flawlessly into the biopic versions. He didn't create exact copies; the iconic blue-green dress Aretha wore during her famous Amazing Grace performance is incredibly flowy and loose, whereas Ramos seemed to size it down a bit so as not to overwhelm Hudson's frame (Tangcay). Regardless of these small changes, the original drama and color of the piece comes through in the film. Hudson looks like a teal butterfly floating down the church aisle.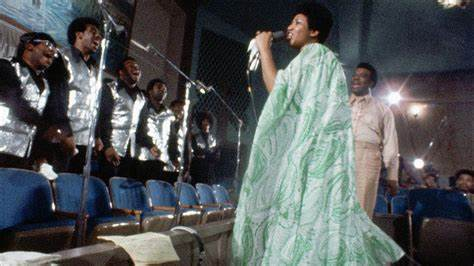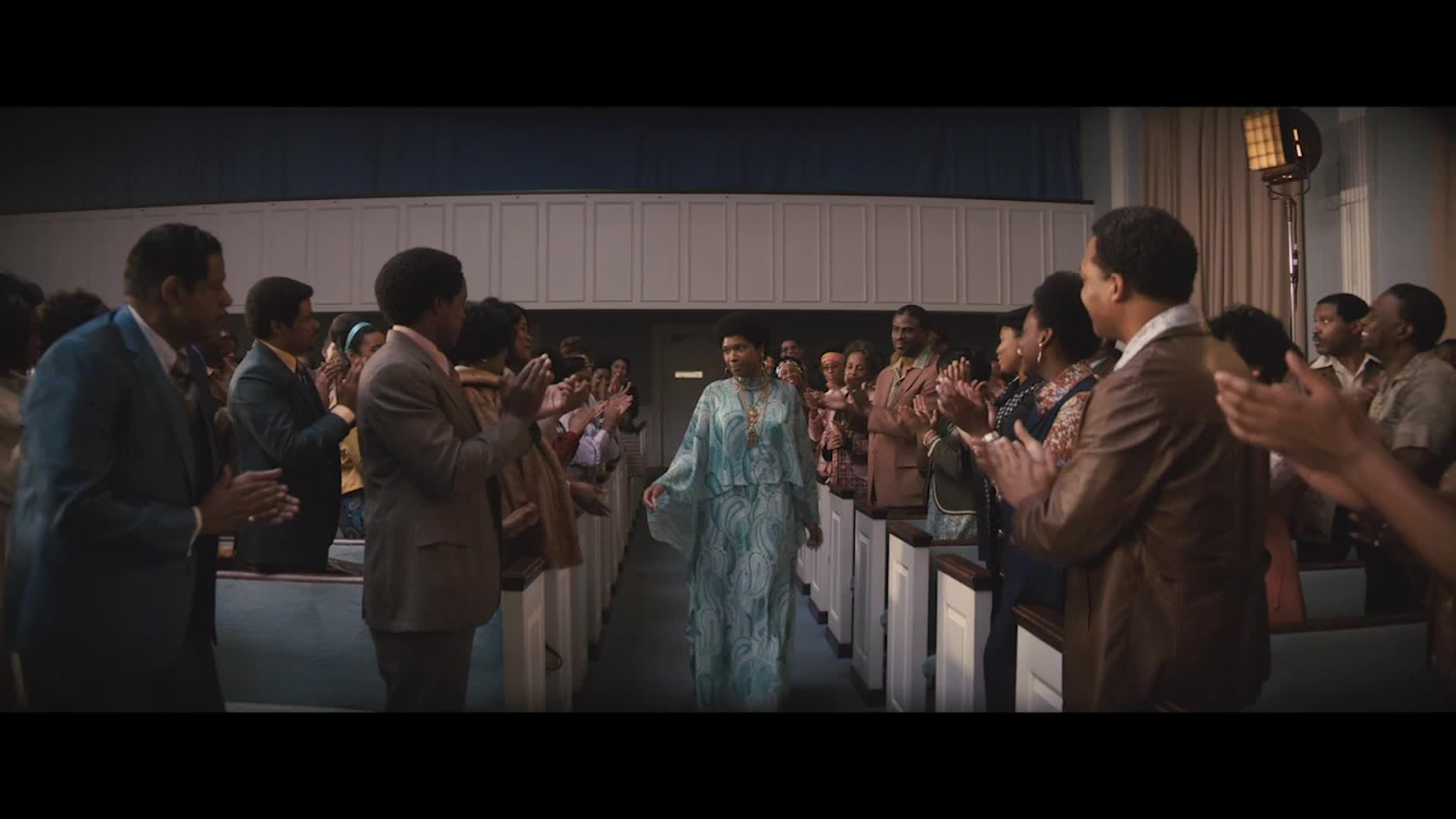 Ramos showed attention to detail on other spectacular recreations as well, such as his version of Aretha's 1968 Amsterdam concert dress, said to be one of Aretha's favorites. The original dress looks to be an elaborate, bejeweled masterpiece, and it is much the same in the biopic. The costume version was beaded by hand and covered in Swarovski crystals, and the resulting glow makes Jennifer Hudson resemble a sunbeam even through the screen. According to Ramos, this costume took three months to make and weighed almost forty pounds (Gonzales).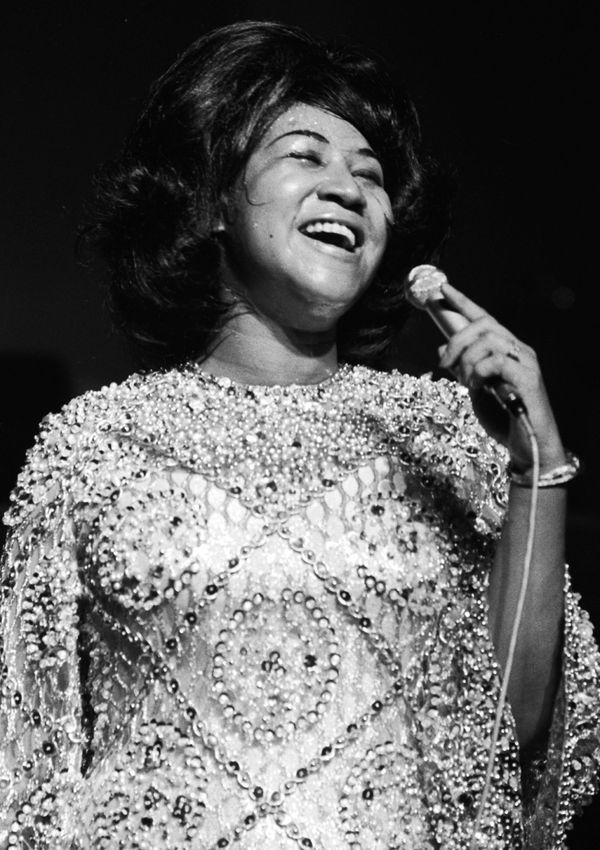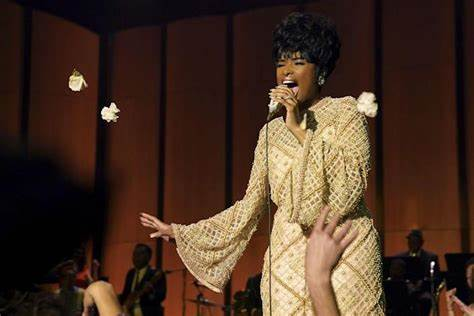 In some scenes, Ramos wanted to use clothing to showcase Aretha's emotions. There are several scenes where Hudson appears in elegant, yet bulky, furs. Apparently the real Aretha used furs as a kind of armor. They were a way for her to "signal success, but also shield herself." (Gonzales). The large furs are a particularly potent choice when the film version of Aretha wears them in proximity to Ted, her violent ex-husband. Despite being six feet tall, actress Jennifer Hudson seems to shrink beneath the oversized garments, and the audience is able to visualize how Aretha may have felt in her abusive marriage.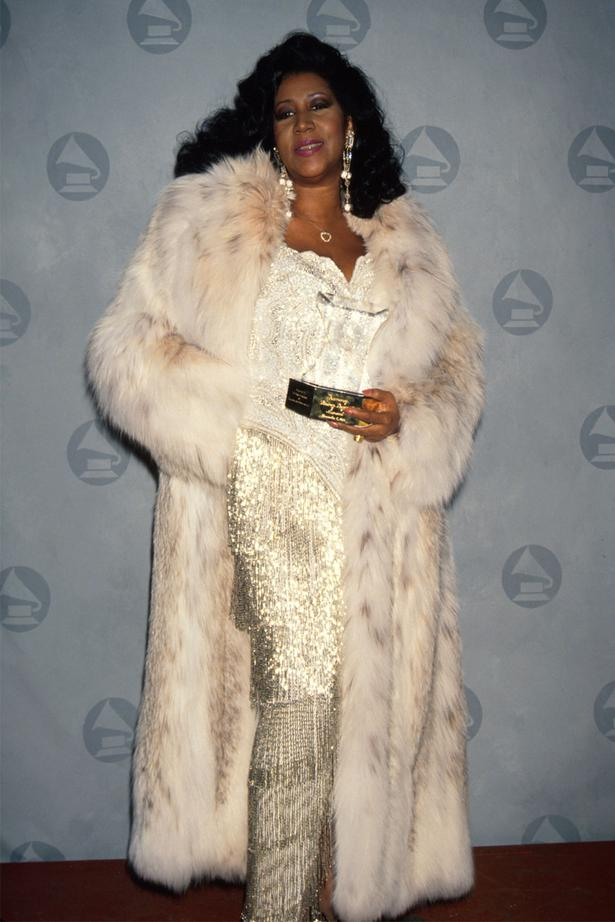 When she isn't doing performance scenes, Hudson is shown in decidedly simpler outfits. Long coats in muted browns, yellows, and greens are paired with matching dresses, shoes, and hats. Aretha looks normal; hardly distinguishable from the background actors. The contrast between these quaint outfits and the glitzy gowns she wears on stage hint at the quieter, more humble side of her personality. She was not "larger-than-life" everyday, and the biopic makes that known.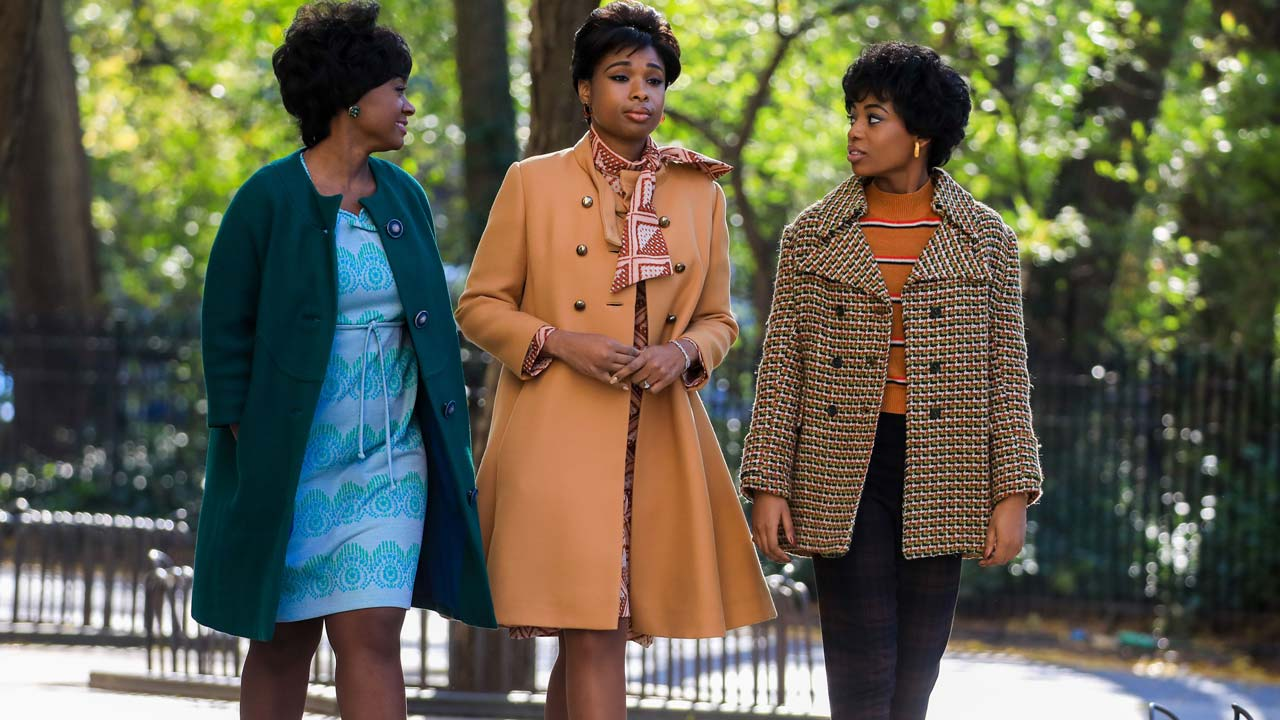 As I've mentioned before, the film is incredibly thorough, and in addition to donning crystals, furs, and natural, everyday clothes, Hudson also portrays Aretha at her lowest in a stained vintage nightdress. Since this is a movie, the costume designers could have softened or glamourized Aretha's lowest point as an alcoholic, putting her in something elegantly disheveled, but they chose not to. Instead, Hudson nails the scene without a wig or makeup, wearing an unassuming nightgown that Ramos added sweat stains to for realism. Hudson's acting is at its most believable and best here, and viewers will resonate with the honest portrayal of addiction.
EMBODYING A QUEEN
"If you're not going to be confident, you might as well not be doing it." – Aretha Franklin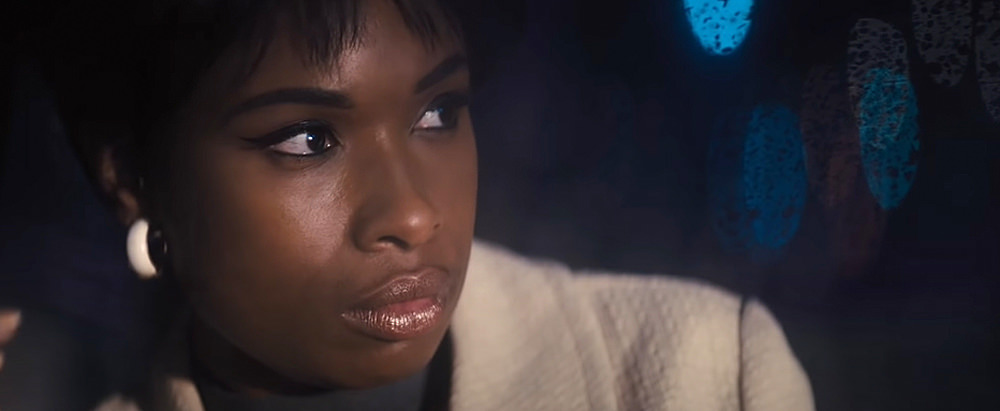 This review would not be complete without dwelling on lead actress, Jennifer Hudson. Hudson was hand-picked by Aretha herself while she was still alive, and it isn't difficult to see why. Hudson's beauty, musical talent, and dedication to her work make her the perfect choice for the role, and she truly stood out more than anything else in the film. Furthermore, Hudson actually knew Aretha to a certain extent, having near weekly conversations with her before Aretha's death. On top of these conversations, the singer/actress did ample research on Franklin's speech patterns and voice. According to Hudson, Aretha was a "quiet person, but she had such a strong, regal presence." (Gray). This comes through instantly in Hudson's performance; she portrays Franklin as a soft spoken, guarded young woman who will state her opinion when necessary but allows others to take up more space.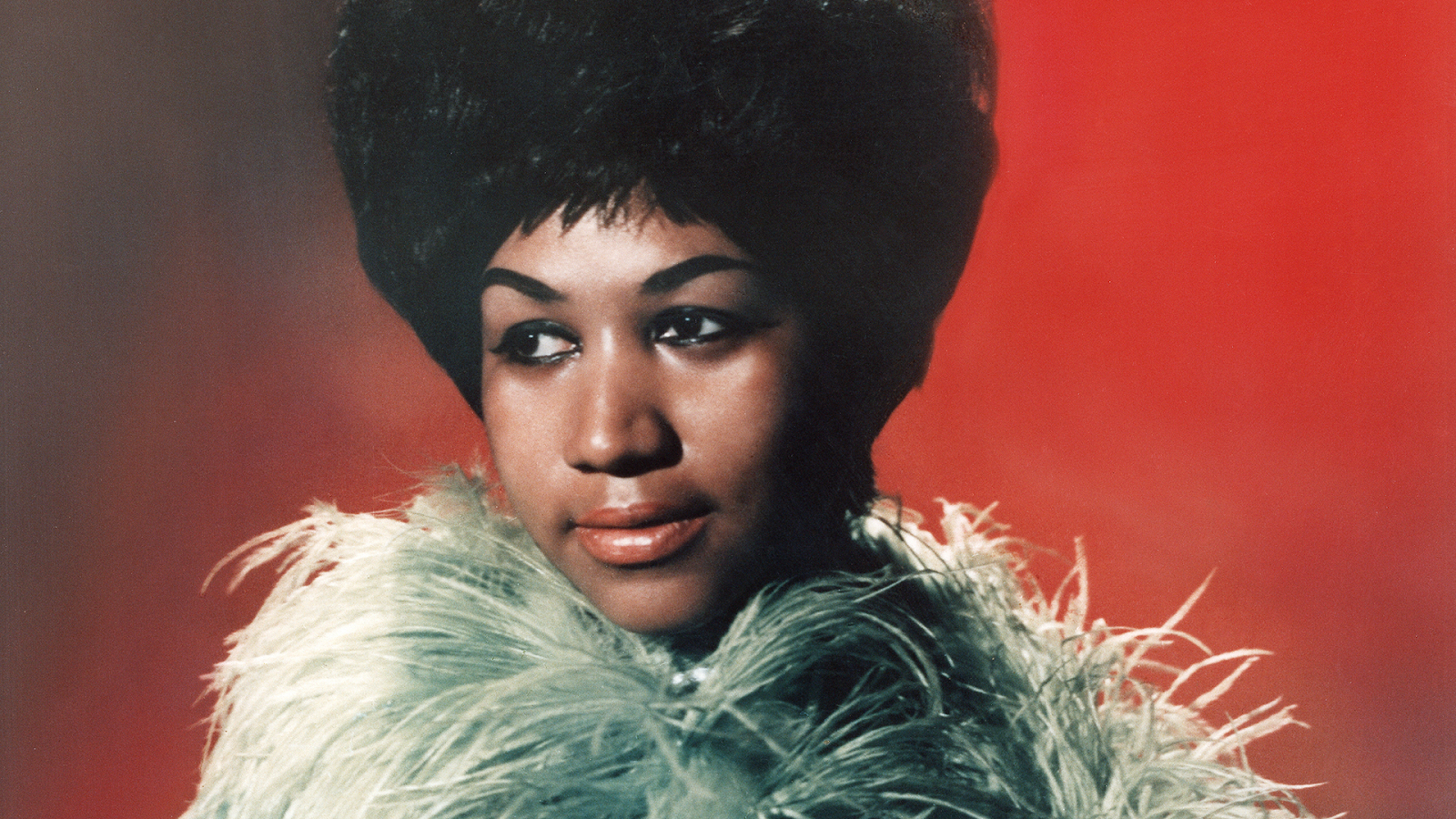 Through Hudson's acting we can see how Aretha's gentle nature creates problems for her as the men in her life attempt to control her career, and much of the film focuses on Franklin learning she deserves to be heard. Hudson's performance keeps the viewer grounded in this way, helping us avoid getting lost in the more extravagant parts of Franklin's fame by sticking to a foundation of self love and self discovery. I also appreciated that the film avoided getting stuck in tragedy; Hudson embodies Aretha's pain with heartbreaking accuracy, but brings the most attention to her resilience. There is hope strung throughout the story, even in its darkest moments, and the ending shows an Aretha who feels "saved" in the way that matters to her. Hudson navigates all of these emotions with apparent ease, from the triumph of creating a hit song, to anger at loved ones, to hopelessness and loss of self. It is truly something to behold. "This is the most personal project I've ever done," Hudson says in one article (Gray). After watching her performance, no one could doubt it.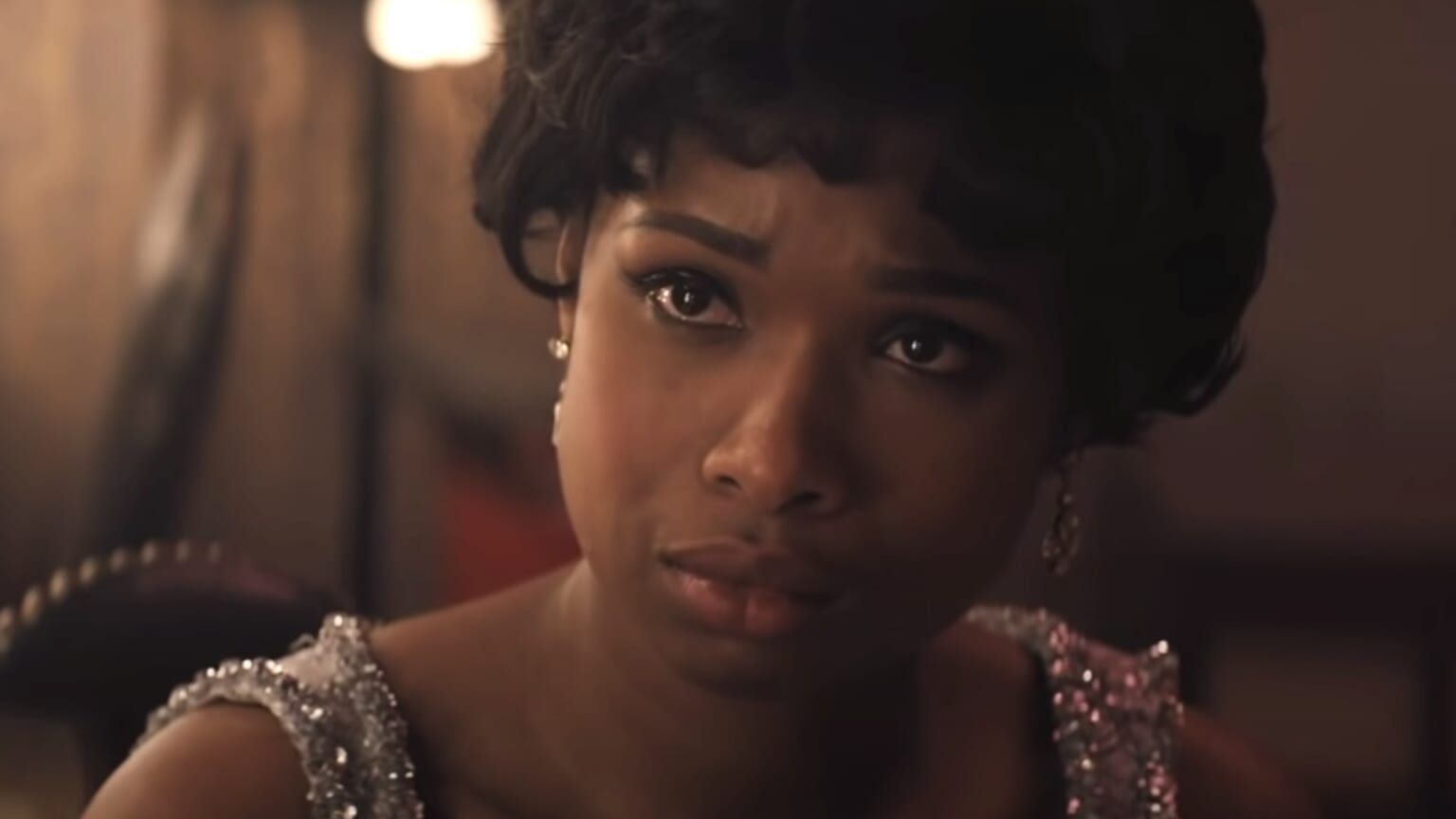 THIS IS WHERE I RESPECTFULLY DISAGREE…
Respect (2021) boasts an accurate, detailed timeline, beautiful costumes, and a talented lead actress, but it falls short in other areas. Watching the film a second time, I felt that its strengths ultimately lead to its weaknesses. For example, the film focuses so much on trying to fit in every last detail of a huge portion of Aretha's life that it fails to keep the audience engaged with the characters. This is a biopic, and so there aren't really "characters" in the typical sense, but it's still important to create fictional versions of real people that are engaging enough to watch. The fictional version of Aretha in Respect was the most well done "character," but it often felt as if she was being dragged from one plot point to the next along with the audience. Something in the center of this person was missing, although perhaps that was intentional, seeing as the biopic version of Aretha is being controlled by her father and husband for much of the film. Beyond Aretha, the "characters" fall even more flat, becoming one-dimensional stereotypes: jealous sister, eccentric producer, overbearing father. Once again, I believe that this is due to the great detail and effort put into copying the timeline of Aretha's life.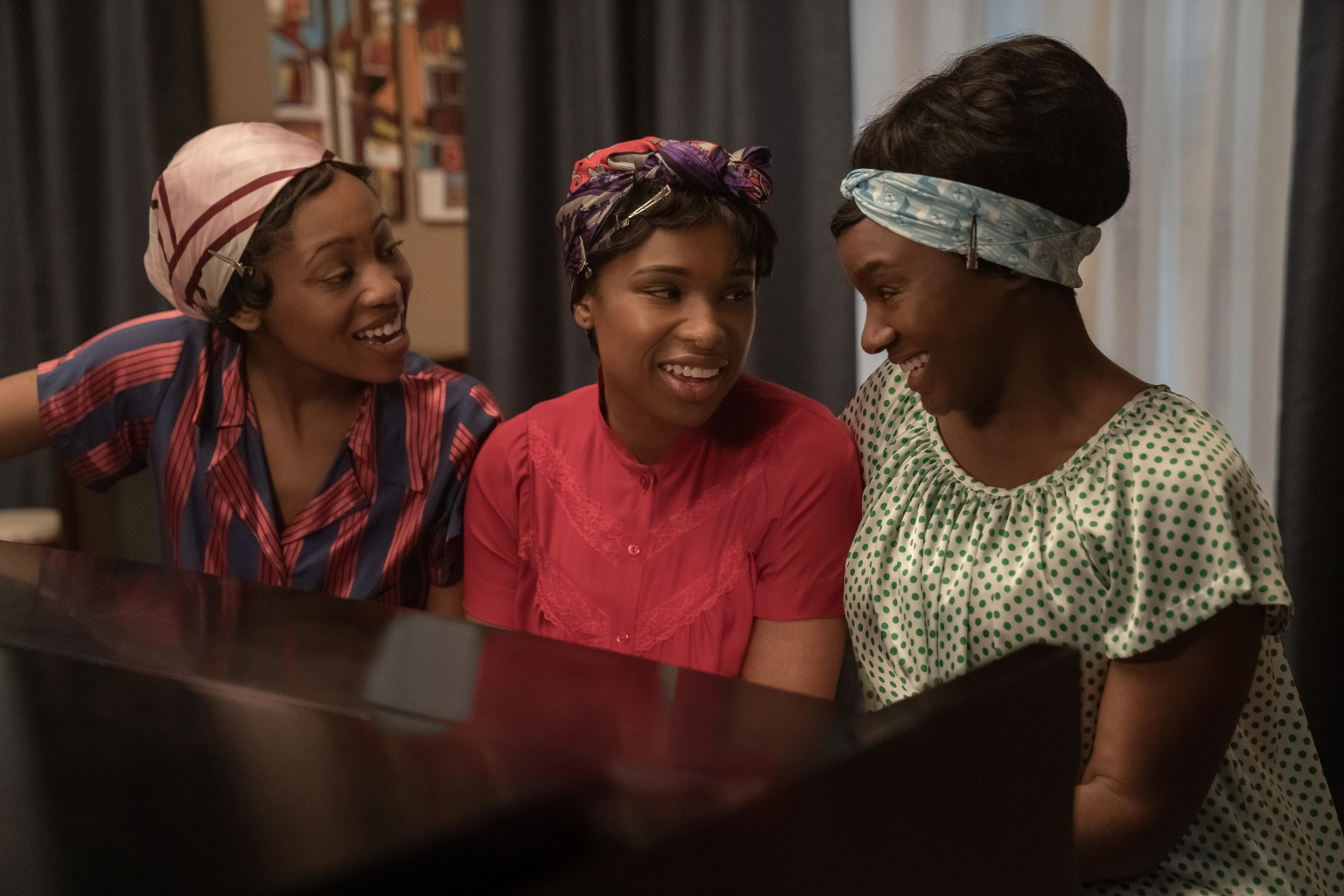 I've previously described the film as slow-paced and thorough, and although I think this is ultimately a good thing, it did become overly plodding at times. In an attempt to show off Jennifer Hudson's incredible voice, the film verges on becoming a musical, with full three to four minute songs being sung in the middle of the storyline. Sometimes these scenes do something emotionally for the audience, such as Aretha singing "Amazing Grace" at the end of the film. Other times, it feels as though the singing scenes, beautiful as they are, are interrupting necessary character and story building. An example of this is Jennifer Hudson's version of "Ain't No Way," sung in the latter half of the film in a scene that lasts nearly three minutes. The song is undoubtedly important to where the plot is at the time, and it feels necessary to have it in the film in some way. However, three minutes of watching the camera pan around the same room as Hudson sits at the piano was not incredibly stimulating as a viewer. It may have been better to have a montage happen as the song played, or perhaps the song could have faded out after a minute so the plot could continue. This being said, I understand the appeal of these long singing scenes; Hudson apparently sang live for the movie, and many audience members will enjoy hearing full live versions of the songs they love.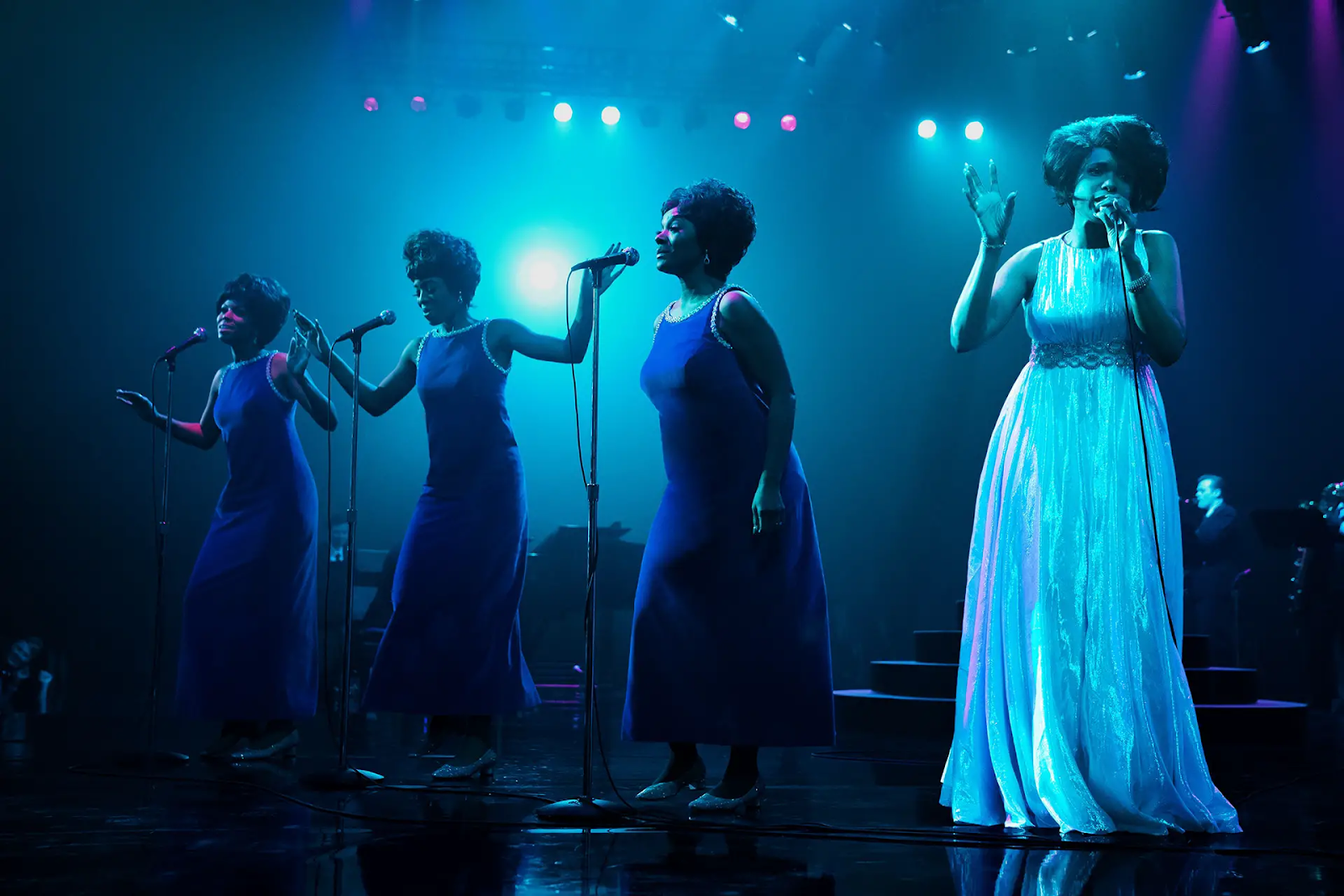 SO, IS IT GOOD?
The short answer is "yes." Although I didn't enjoy it as much as some other biopics that have come out in recent years, Respect (2021) deserves its accolades. Jennifer Hudson won Entertainer of the Year as well as a Best Actress award, and the biopic itself was nominated for Best Feature Film, among other categories. Personally, I enjoyed it not only for the musical aspect, but for the story it told about Aretha Franklin. Hudson portrays Aretha as simultaneously soft and steely–a person who remained gentle despite hardships, but eventually learned to fight for herself. There is a quiet conviction to the on-screen version of Franklin that is admirable. She is courageous without being loud about it, humble, flawed, and realistically insecure. The film doesn't make Aretha into a goddess, but rather reveals her as a woman attempting to overcome trauma with varying degrees of success. Even without knowing her she becomes a neighbor, a friend, or a reflection in the mirror through this lens. As Aretha herself once said: "I'm the lady next door when I'm not on stage."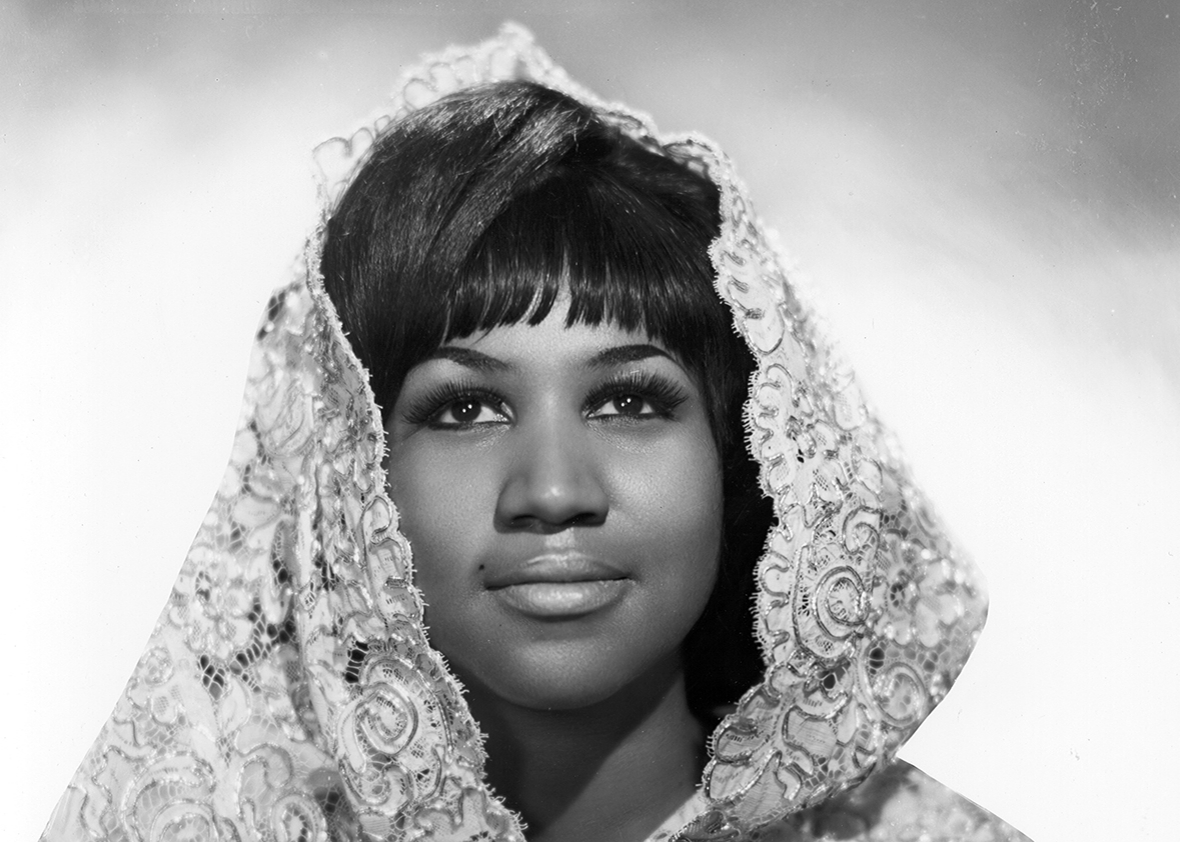 SOURCES
Respect. Directed by Liesl Tommy, performances by Jennifer Hudson, Forest Whitaker, Marlon Wayans, Marc Maron, Hailey Kilgore, and Mary J. Blige, United Artists Releasing, 2021.
Gonzales, Erica. "Aretha Franklin Used Clothing for Protection, to Take Up Space, and to Make Herself Heard." https://www.harpersbazaar.com/culture/film-tv/a37280291/aretha-franklin-respect-costumes/
Gray, Tim. "Oscars: Jennifer Hudson Deserves 'Respect' for Her Work." https://variety.com/2022/awards/news/jennifer-hudson-oscar-respect-1235147519/amp/
McIntosh, Steven. "Respect: Jennifer Hudson on embodying soul legend Aretha Franklin." https://www.bbc.com/news/entertainment-arts-57867411.amp
Miller, Julie. "Aretha Franklin: The Little-Known Traumas That Fueled Her Music." https://www.vanityfair.com/hollywood/2021/08/aretha-franklin-movie-real-life
Tangcay, Jazz. "Respecting Aretha Franklin Through Costume Design." https://variety.com/2021/artisans/awards/clint-ramos-costume-design-aretha-jennifer-hudson-respect-1235039329/amp/