I love to read about Mary Shelley's stories. She is a literary icon whose books and movies have inspired writers and film directors for decades. To some, she was admired for her feminine view on classic horror. There are numerous biographies and movies based of her most famous book "Frankenstein".
Mary Shelley is a major English writer, not just a spinner of Gothic horror and Romantic literature. She wrote some of the best novels in 19th-century English literature. They are very provocative, philosophical, and psychological, delving into some of the most pressing issues facing humanity. She explored themes of hubris, social taboos, inequality, loss, guilt, forbidden love, and class society. But her novels were largely ignored until the late 20th Century when she was recognized as a talented English writer.
Like her parents and husband, Shelley was a social reformer and Romantic idealist. She criticized British aristocratic society and championed women's rights. Though she also criticized radical politics and was more conservative than her parents and husband.
Further, Mary Shelley as a feminist victim is overplayed. After the death of her husband Percy Bysshe Shelley, as a mother facing poverty, she had to survive as an outcast from English society. She 'white-washed' the image of Percy and recast herself as a victim in-order to gain back acceptance into Victorian Britain.
Mary Shelley movie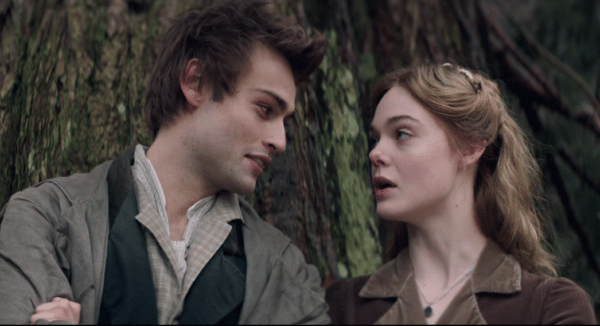 Mary Shelley is a 2017 biographical drama film directed by Haifa al-Mansour. It stars Elle Fanning as Mary Shelley and presents a comprehensive portrayal of the early part of Shelley's life, including her relationship with Percy Bysshe Shelley, played by Douglas Booth, and the writing of her iconic novel "Frankenstein." The film stands out for its effort to provide a deeply personal account of Mary Shelley's life. It takes a close look at the struggles Mary faced as a young woman in a society that often belittled and dismissed the ambitions and abilities of women, providing a clear feminist undertone.
Bel Powley portrayed Mary's stepsister Claire Clairmont and Tom Sturridge portrayed Lord Byron.
Elle Fanning delivers a compelling performance as Mary Shelley, bringing a depth and sensitivity to the role. She portrays Shelley as a complex figure – at once ambitious, passionate, and vulnerable to the turbulence of her personal life. Douglas Booth, as Percy Bysshe Shelley, capably portrays the poet's charisma and intellectual fervor, while also revealing his often selfish and irresponsible side.
The film is visually pleasing with its evocative depiction of early 19th-century England and Italy. The settings, costumes, and cinematography work together to create an atmospheric period piece.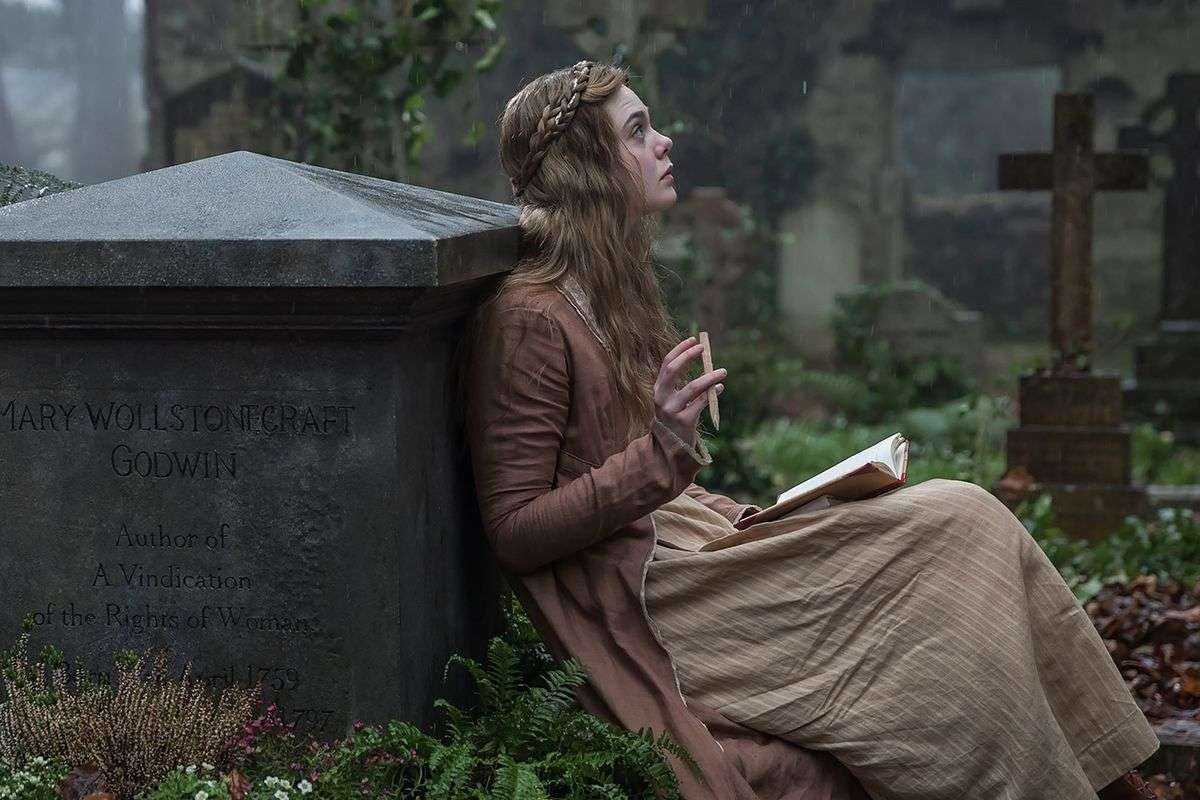 In terms of its exploration of "Frankenstein," the film emphasizes the novel as a reflection of Mary's experiences – particularly her sense of abandonment by her lover, her grief over the loss of her child, and her sense of isolation and struggle as a woman striving to make her mark in a male-dominated society.
However, the film has received some criticism for its liberties with historical facts, with some arguing that it occasionally veers into melodrama. The pacing of the film is slow at times and some viewers might find the narrative lacks the dramatic intensity they expected.
Mary Shelley's Life and Career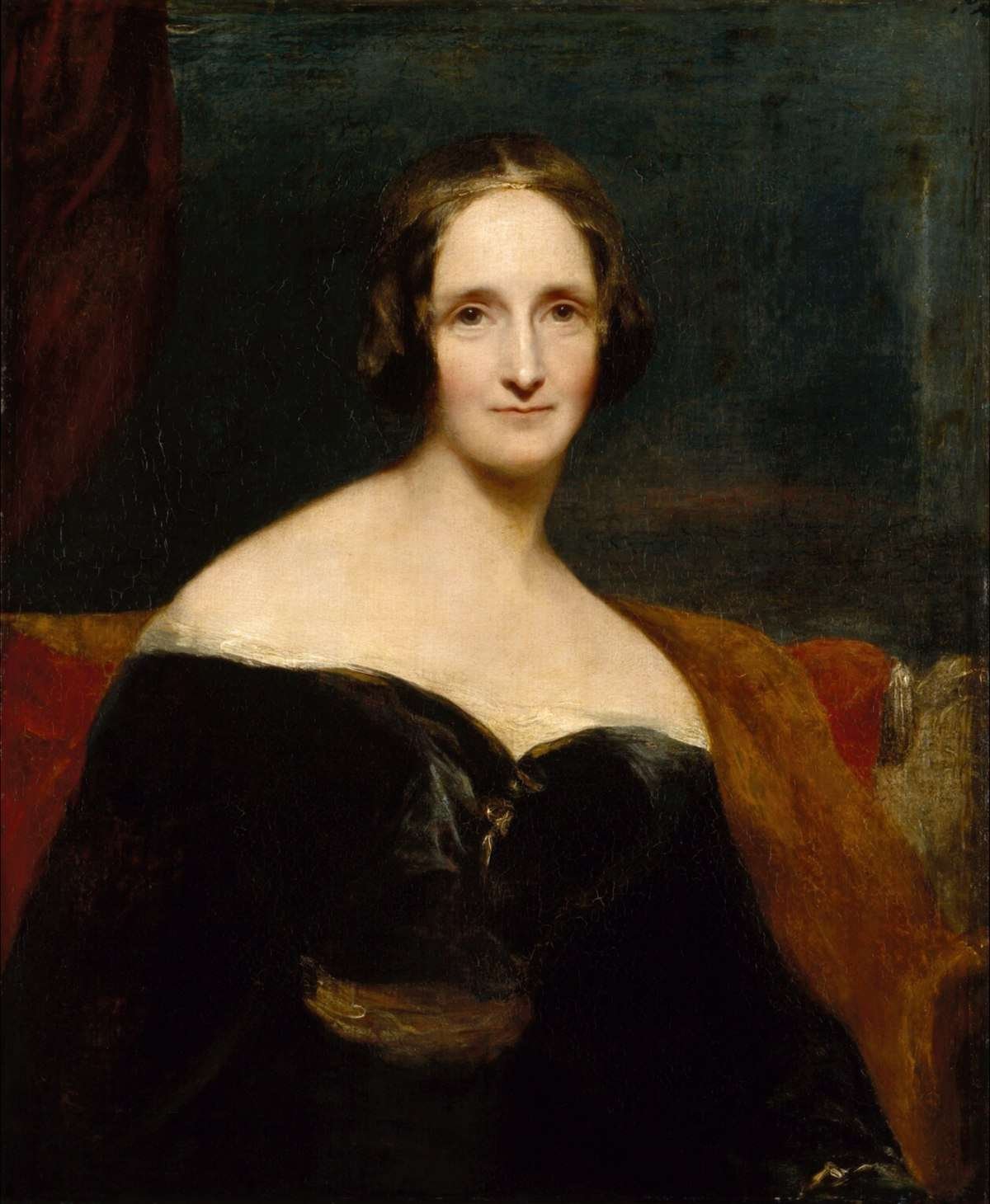 Mary Shelley was born Mary Wollstonecraft Godwin on August 30, 1797, in London, England, to philosopher William Godwin and feminist Mary Wollstonecraft. Tragically, her mother died shortly after her birth. Mary grew up in a stimulating intellectual environment. She first met the Romantic poet Percy Bysshe Shelley, a fan of her father's work, in 1812.
In 1814, at just 16 years old, Mary began a romantic relationship with the poet Percy Bysshe Shelley, who was married at the time. They eloped to Europe, accompanied by Mary's stepsister Claire Clairmont. Over the next two years, they faced ostracism, constant debt, and the death of their prematurely born daughter.
In 1816, Mary and Percy spent the summer with Lord Byron, John William Polidori, and Claire Clairmont near Geneva, Switzerland. The weather was consistently too cold and dreary to enjoy outdoor activities, and so they spent a lot of time indoors. One night, they decided to have a competition to see who could write the best horror story. It was then that Mary conceived the idea for her novel, "Frankenstein," which is often considered the first true science fiction story.
"Frankenstein; or, The Modern Prometheus" was published in 1818, when Mary was only 20 years old. The novel tells the story of Victor Frankenstein, a young scientist who creates a grotesque creature in an unorthodox scientific experiment. The themes of the book explore the ethical limits of scientific advancement, human isolation, and the repercussions of playing God.
In 1816, Mary's life was marred by tragedy when her half-sister Fanny and Percy's wife Harriet each committed suicide. Percy and Mary married in December 1816. They had four children together, but only one survived to adulthood, Percy Florence Shelley.
Mary's life continued to be filled with hardship. Percy died in a boating accident in 1822, leaving her a widow at 24. After Percy's death, Mary returned to England and devoted herself to raising her son and continued her career as a professional author, a course she had embarked on to support her family. She edited and promoted her husband's poetry after his death, including a collaborative work with Byron, "Posthumous Poems of Percy Bysshe Shelley."
In the later years of her career, Mary faced financial difficulties but continued to write. She published several more novels, including "Valperga" (1823), "The Last Man" (1826), "The Fortunes of Perkin Warbeck" (1830), "Lodore" (1835), and "Falkner" (1837). She also wrote articles and stories for ladies' periodicals.
Mary Shelley's health began to deteriorate in the 1830s. She suffered from headaches and bouts of paralysis in parts of her body, which sometimes prevented her from reading and writing. She died in London on February 1, 1851, at the age of 53, possibly of a brain tumor. Despite the challenges she faced throughout her life, Mary Shelley left a profound mark on literature with her pioneering blend of science fiction, horror, and romanticism.
Frankenstein: or, The Modern Prometheus
"Frankenstein; or, The Modern Prometheus" was published in 1818, when Mary was only 20 years old. The novel tells the story of Victor Frankenstein, a young scientist who creates a grotesque creature in an unorthodox scientific experiment. The themes of the book explore the ethical limits of scientific advancement, human isolation, and the repercussions of playing God.
Much of the novel is a profound discourse on the human mind and soul, our purpose, the existential question about what does God expect of us after making our existence miserable and alone, and should humans have the hubris to become gods and change the order of the Nature.
Benjamin Franklin was called the Modern Prometheus in Europe, who captured lightning from the heavens and created a race of new humans capable of governing themselves with the American Revolution. This view was agreed to by pro-American poet Percy Bysshe Shelley, but Mary Shelley did not agree with the republican sentiments of her husband.
In Mary's novel, Victor Frankenstein (a word play on Franklin) used electricity to create life, but his hubris against the laws of Nature resulted in creating a monster, that destroyed all who Victor loved. Mary Shelley made the political analogy that the American people, by overthrowing monarchy, would become monsters like the mob rule of the French Revolution.
In the novel, the being that Dr. Frankenstein created, is born innocent and childlike with a beautiful mind and spirit. As he is rejected, outcast, and physically assaulted he becomes ugly and terrorizing. Mary Shelley portrays the creature much like Satan in Milton's Paradise Lost, where Satan is at first Good and beautiful but becomes ugly and Evil the further he is denied Divine grace. The 'monster' likewise is abandoned by his creator and denied social learning and interaction to make him human.
Quotes from the Frankenstein novel:
"There is love in me the likes of which you've never seen. There is rage in me the likes of which should never escape. If I am not satisfied in the one, I will indulge the other."
"Man," I cried, "how ignorant art thou in thy pride of wisdom!"
"Thus strangely are our souls constructed, and by slight ligaments are we bound to prosperity and ruin."
"Learn from me, if not by my precepts, at least by my example, how dangerous is the acquirement of knowledge, and how much happier that man is who believes his native town to be his world, than he who aspires to become greater than his nature will allow."
"Nothing is more painful to the human mind than, after the feelings have been worked up by a quick succession of events, the dead calmness of inaction and certainty which follows and deprives the soul both of hope and fear."
"The fallen angel becomes a malignant devil. Yet even that enemy of God and man had friends and associates in his desolation; I am alone."
"Even broken in spirit as he is, no one can feel more deeply than he does the beauties of nature. The starry sky, the sea, and every sight afforded by these wonderful regions, seems still to have the power of elevating his soul from earth. Such a man has a double existence: he may suffer misery, and be overwhelmed by disappointments; yet, when he has retired into himself, he will be like a celestial spirit that has a halo around him, within whose circle no grief or folly ventures."
"I was benevolent and good; misery made me a fiend. Make me happy, and I shall again be virtuous."
"Oh, in the name of God! Now I know what it feels like to be God!"
Valperga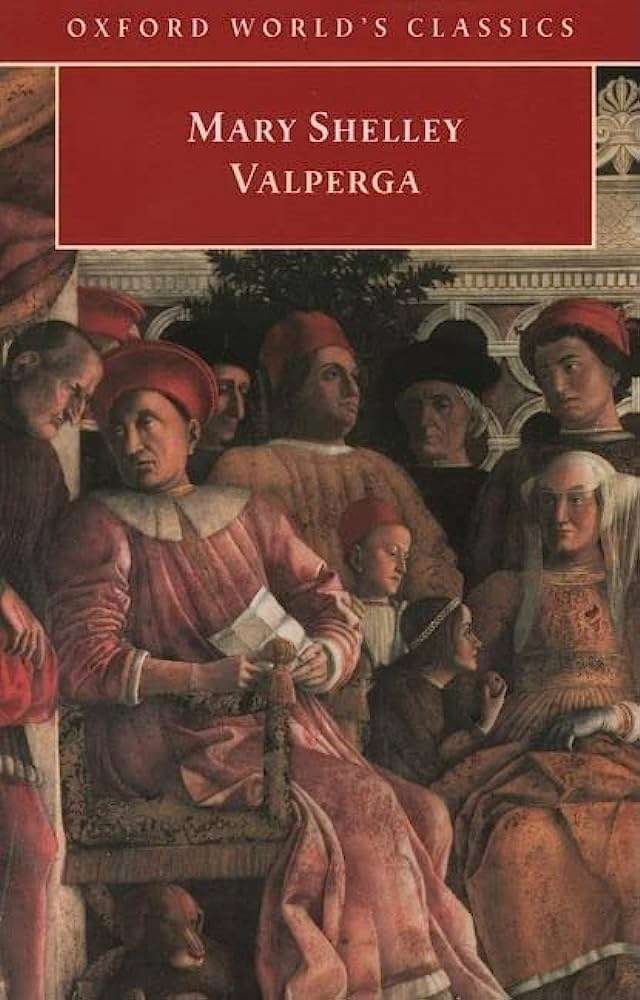 "Valperga: or, the Life and Adventures of Castruccio, Prince of Lucca" is a historical novel written by Mary Shelley and published in 1823. This work showcases Shelley's extensive historical research and her ability to weave a compelling narrative within that context.
The novel is set in 14th-century Italy, during a time of political turmoil and social unrest. It tells the story of Castruccio Castracani, a real-life historical figure who rises from his modest beginnings to become the ruler of Lucca and eventually one of the most powerful men in Tuscany.
Despite his political and military success, Castruccio is unable to win the heart of his true love, Euthanasia, a noblewoman who has been exiled from her own domain of Valperga. Euthanasia is a devout follower of the Guelphs, a political party that stands in opposition to Castruccio's Ghibellines, causing a deep-seated conflict between them.
Shelley uses this backdrop to examine themes of power, love, and political ideology. The novel explores the personal dilemmas faced by its characters as they navigate their loyalties and their passions in a turbulent political environment.
"Valperga" showcases Shelley's ability to create well-rounded characters who grapple with the complexities of their world. It's particularly noteworthy for its depiction of Euthanasia, who embodies the virtues of intellect, courage, and emotional depth, reflecting Shelley's ongoing interest in crafting strong female characters.
The novel's historical setting is vividly rendered, demonstrating Shelley's careful research into the period. However, some readers might find the historical details and political discussions to be dense at times. The prose can also be somewhat archaic, reflecting the style of the period in which it was written.
Despite these potential challenges, "Valperga" is a rewarding read for those interested in historical fiction and in Mary Shelley's work beyond "Frankenstein". It offers a fascinating look into 14th-century Italy, a complex love story, and an exploration of the moral and emotional consequences of political power.
The Last Man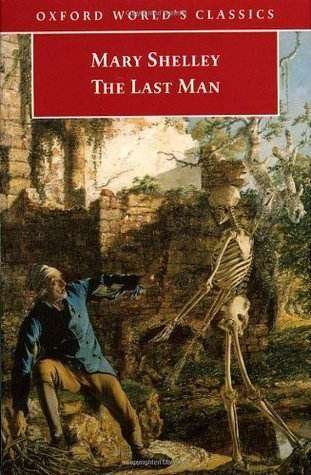 "The Last Man" is a novel by Mary Shelley, first published in 1826. It is an apocalyptic science fiction novel set in the late 21st century, demonstrating Shelley's versatility and foresight as a writer. The novel is structured as a series of autobiographical narratives by the protagonist, Lionel Verney, who survives to witness the end of humanity as a mysterious and deadly plague ravages the globe. This fatalistic depiction of the world is often considered Shelley's response to the Romantic idealism of the early 19th century, offering a somber critique of her contemporaries' utopian visions.
In "The Last Man", Lionel Verney, the son of a nobleman, recounts his life and experiences as he navigates through a rapidly deteriorating world. Born into poverty and initially living a life of hardship, Lionel eventually finds himself in the company of Adrian, the son of the last King of England, and his sister, the high-spirited and intelligent Perdita. This connection lifts Lionel out of his lowly status and he becomes a pivotal figure in English society.
However, when a deadly plague starts sweeping across the world, society quickly crumbles. The second half of the book deals with the desolation caused by the plague, as Lionel watches the world he knows disappear. He witnesses the death of those he loves and the breakdown of civilization, ending up as the titular 'last man'.
Shelley's novel, while bleak in its overall narrative, is deeply thought-provoking. It grapples with themes of isolation, loss, and the human capacity for survival in the face of disaster. It also explores political themes, particularly the struggle for power and the implications of the English monarchy's decline.
Shelley's rich character development is a highlight of the book. The characters are deeply human, their strengths, weaknesses, and relationships painted with a skillful touch. Particularly, the complex relationship between Lionel, Adrian, and Perdita is the emotional heart of the novel.
One potential criticism of "The Last Man" is that the narrative can be slow-paced, particularly in the build-up to the plague. Additionally, its prose can be dense and complex, reflecting Shelley's Romantic style, which might pose a challenge to some readers. Overall, "The Last Man" is an insightful and moving exploration of human resilience in the face of annihilation. It serves as a powerful example of Shelley's innovative and boundary-pushing writing, marking her as a key figure in the early development of science fiction.
The Fortunes of Perkin Warbeck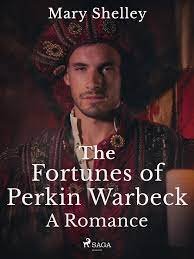 "The Fortunes of Perkin Warbeck" is an historical novel by Mary Shelley first published in 1830. It is based on the real-life figure Perkin Warbeck, who famously claimed to be Richard of Shrewsbury, Duke of York, the younger of the "Princes in the Tower" and the rightful King of England.
Shelley's narrative is a detailed and sensitive portrayal of Warbeck's life and his struggle for the English throne. The novel opens with the young Warbeck being tutored and prepared for his role as an imposter by those who seek to use his claim for their own political gain.
Throughout the novel, Warbeck is presented as a sympathetic character caught up in the ambitions and machinations of others. He grapples with the complexities of his identity, being neither the low-born child he was raised as, nor the royal prince he is proclaimed to be. Despite these struggles, Warbeck remains a figure of dignity and integrity. He's deeply devoted to his wife, Lady Katherine Gordon, and committed to the cause he represents, even as it leads him towards danger.
In portraying the life of Perkin Warbeck, Shelley explores themes of identity, power, and destiny. Her Warbeck is not merely an imposter or a pawn, but a man of conviction and courage, making him a compelling figure despite his dubious claim to the throne.
Shelley's thorough research into the period is evident in the rich historical details woven into the narrative. She brings the 15th-century setting to life, from the court intrigues to the battlefield clashes.
However, "The Fortunes of Perkin Warbeck" can be challenging for readers who are not familiar with the historical context or who prefer a fast-paced narrative. The novel delves deeply into political maneuverings and the intricacies of Warbeck's claim, which might slow down the narrative for some readers.
In summary, "The Fortunes of Perkin Warbeck" offers a fascinating exploration of a controversial figure from English history. Shelley's sympathetic portrayal of Warbeck and her rich historical detail make the novel a rewarding read for those interested in historical fiction and the complex dynamics of power and identity.
Lodore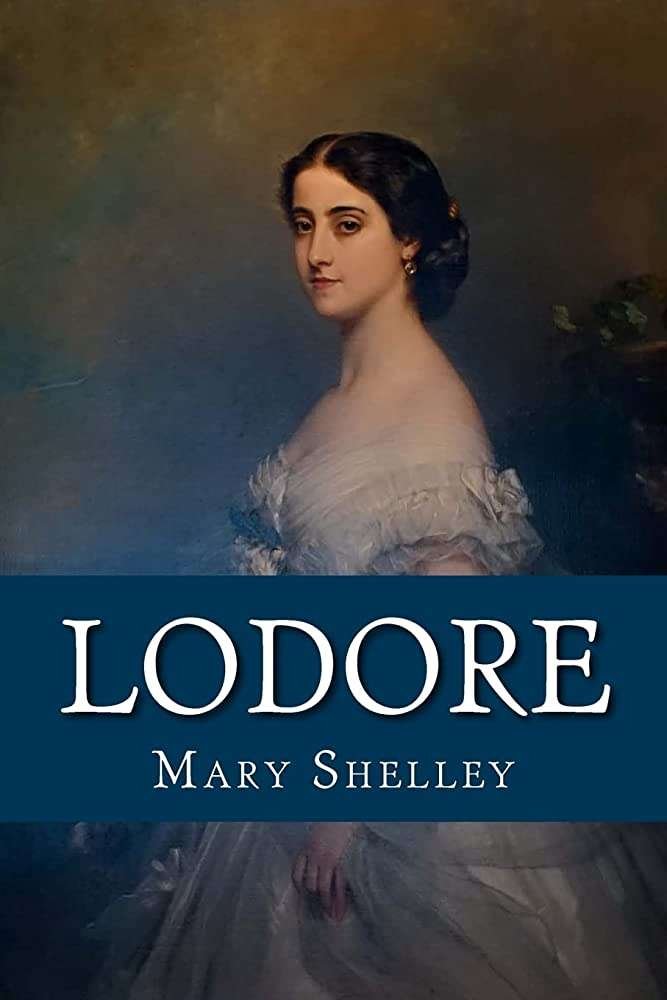 "Lodore" is a novel by Mary Shelley, published in 1835. It presents a multi-faceted exploration of the Lodore family's life, loves, and trials, offering insights into Shelley's perspectives on love, wealth, gender roles, and society.
The novel opens with the beautiful and wealthy Lady Lodore, a woman of high social standing who falls in love with the handsome but impoverished Edward Villiers. Despite her mother's disapproval, they marry, and their union brings forth a daughter, Ethel. However, a dispute over money and power with Lady Lodore's brother leads Edward to leave for America, where he assumes the name Lodore and gains immense wealth and prestige. When Lodore dies in a duel, Lady Lodore and Ethel, who have been living in seclusion in England, are left to navigate their way through a society driven by status and wealth. Ethel, now a beautiful and intelligent young woman, must deal with suitors and societal expectations, while Lady Lodore must confront the consequences of past decisions and the societal restrictions placed upon widows.
Throughout the novel, Shelley uses the experiences of the Lodore family to examine a range of social and moral issues, particularly those relating to the status and experiences of women in society. For instance, she scrutinizes the institution of marriage, the social expectations placed upon women, and the impact of wealth and social class on personal relationships.
"Lodore" offers an engaging and complex portrayal of its characters. Ethel, in particular, emerges as a character of great depth and intelligence, reflecting Shelley's interest in crafting strong female characters. Her struggle to reconcile societal expectations with her own desires is a central theme of the novel. One potential drawback of "Lodore" is that the narrative can be slow-paced at times, particularly during the detailed descriptions of society and character introspections. The plot is driven more by the characters' internal struggles and societal issues than by high-stakes action or dramatic twists.
Overall, "Lodore" is a thoughtful and nuanced exploration of 19th-century society, wealth, and gender roles. Shelley's complex characters and exploration of societal norms make it a rewarding read for those interested in literature of the period.
Falkner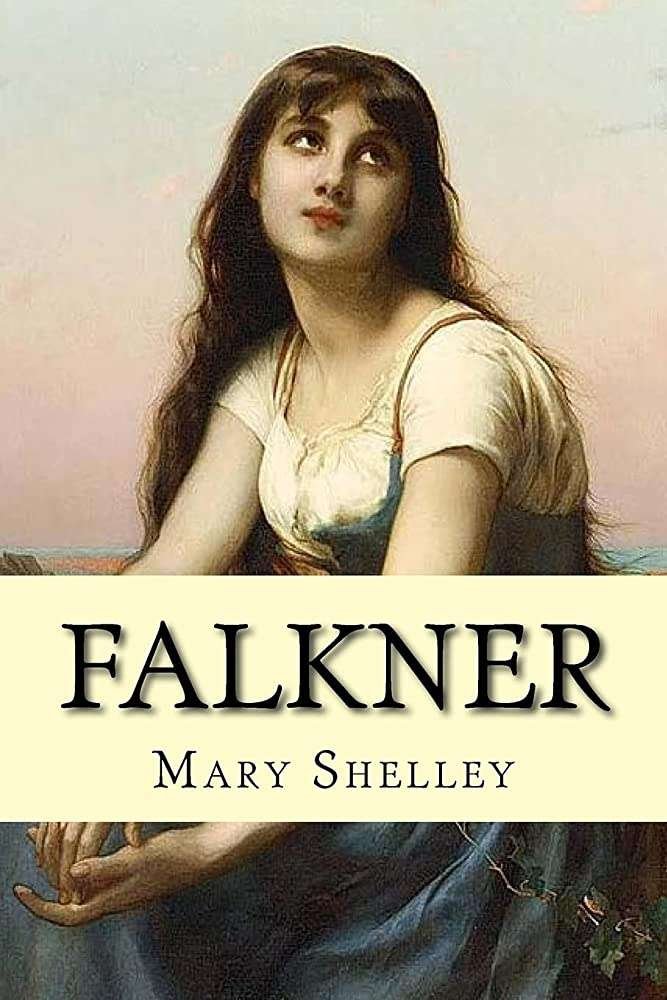 "Falkner" is the last published novel by Mary Shelley, released in 1837. The book deals with complex themes of societal acceptance, legitimacy, and the intricate relationships between characters defined by social norms and personal traumas.
The novel tells the story of the mysterious and haunted Rupert Falkner, a man burdened by guilt over past deeds. Falkner is not a villain but a deeply flawed individual trying to make amends for his past. After a series of tragic events, he finds himself caring for the young Elizabeth Raby, a girl who is not his daughter but whom he comes to love as if she were.
Elizabeth, a character of resilience and compassionate understanding, is unaware of Falkner's tortured past. She loves him dearly as her benefactor and guardian. The novel unfolds as Elizabeth grows older and begins to unravel the secrets of Falkner's past, while Falkner must deal with his internal torment and the societal judgment for his actions.
Shelley uses the relationship between Elizabeth and Falkner to explore themes of legitimacy and acceptance. Elizabeth's love and loyalty towards Falkner remain constant, despite revelations about his past. This contrasts with society's judgment of Falkner, which is based on his past deeds rather than his attempts at redemption.
The narrative is rich in psychological insight, exploring the characters' emotional landscapes with depth and sensitivity. Falkner's inner torment and Elizabeth's steadfast loyalty are compellingly portrayed, making for an engaging and emotionally nuanced read.
However, "Falkner" can be a challenging read for some due to its heavy reliance on introspective narrative and moral musings. The pace of the story is often slow, as Shelley prioritizes character development and thematic exploration over action. Some readers may also find the novel's moralistic tone and the characters' intense emotional struggles to be somewhat melodramatic.
In conclusion, "Falkner" is a thought-provoking novel that delves deep into issues of societal judgment, personal redemption, and the complexities of familial relationships. While it may not appeal to readers seeking fast-paced action, it offers rich rewards for those interested in character-driven narratives and psychological exploration.
Mathilda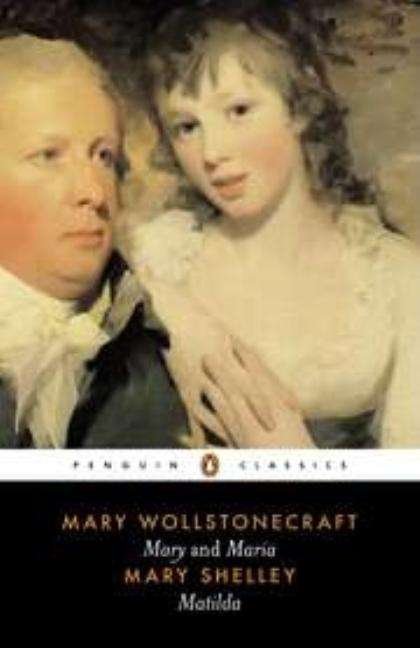 "Mathilda" (1959): This novella was written between 1819 and 1820, but it was not published until the 20th century. It is a tragic tale of forbidden love, which has similarities to Shelley's own "forbidden love" with Percy Bysshe Shelley and perhaps others.
This haunting narrative explores the tragic consequences of forbidden love, highlighting issues that bear some parallels to Shelley's own life experiences. The story is told through the eponymous character, Mathilda, who recounts her life's story from her deathbed. The narrative begins with the death of Mathilda's mother shortly after her birth, leaving her in the care of her doting father. After Mathilda turns sixteen, her father leaves abruptly, and she's raised by her father's friend and his wife.
When Mathilda's father returns two years later, he starts exhibiting unusual affection towards his daughter. Eventually, he confesses to harboring incestuous feelings for Mathilda, driving her into a state of shock and despair. Overwhelmed by guilt and social condemnation, her father leaves and later dies by suicide, leaving Mathilda alone and emotionally scarred.
The themes of "Mathilda" are dark and complex, dealing with societal taboos and intense emotional turmoil. It's a deeply psychological narrative, where Shelley explores the devastating effects of forbidden love on both the individual and their relationships. The themes of death, loss, and isolation are prevalent throughout the novella, mirroring aspects of Shelley's own life, such as the death of her mother and her feelings of alienation.
"Mathilda" is notable for its powerful, emotional narrative and its exploration of taboo subjects rarely discussed during Shelley's time. The characters are compellingly portrayed, particularly Mathilda, whose emotional journey forms the heart of the story. However, readers should be prepared for the heavy themes and dark tone of the novella. Some may find the topic of incestuous love disturbing. Additionally, the narrative's introspective nature and emphasis on emotional despair can make for a challenging read.
In conclusion, "Mathilda" is a potent and deeply emotional exploration of love, loss, and societal taboo. It's a testament to Shelley's courage as a writer to explore such difficult themes, offering a profound look into the human psyche.
Resources
Mary Shelley, Miranda Seymour, John Murray, London, 2000.
Mary Shelley, Murial Spark, Grove Press, NY, 2000.
Mary Shelley: Her Life, Her Fiction, Her Monsters, Ann K. Meller, Routledge, London, 1990.
Romantic Outlaws: The Extraordinary Lives of Mary Wollstonecraft & Mary Shelley, Charlotte Gordon, Random House, NY, 2016.