Selected poems by Bruce J. Wood from his poetry book Herringbone Tweed.
Our Little Cottage
I drove by our little cottage today,
the white Cape Cod bungalow with
light blue shutters and window boxes
full of flowers. The rose bushes
in front were in full bloom. Around back,
a wooden staircase led to the lake.
A solitary sailboat was moored, the one we would
drift the lake on to gaze at the moon, sip wine,
while savoring fruit, cheese, and chocolate.
I saw you working on the garden
in your broad-rim straw hat and gloves.
We would have had so many good times in our
cozy nest, full of warmth — if we had
bought the cottage, but we never did —
It was a dream we joked about whenever
we drove by the place on country road trips.
During intimate weekend rendezvous,
we shared moments never to forget.
Our life was bliss, I cherished you, our
intimacy, and felt a profound love —that is…if we
had actually met, but we never did.
For years, I have longed for you. When I pass our cabin,
I look out onto the lake and yearn for the day
when we sail out together under the new moon.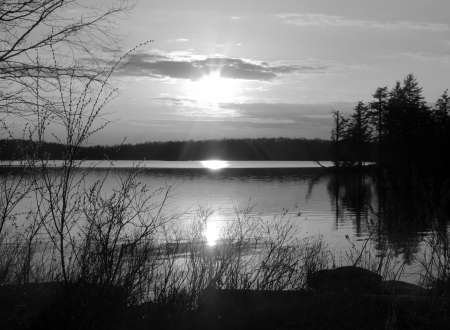 Park Bench
Joggers speed by, and kids
shout as they play in the park.
Smoke from picnic barbecues and
sounds of baseball games fill the air.
No one seems to notice the beautiful
natural setting except the old man
who visits every day.
He sits on his favorite bench, keeping
silent, enjoys the deep green woods
at the edge of the field, cast against
purple mountains in the distance.
He always seems to listen to someone,
unseen; on occasion, he looks up
and nods his head in agreement.
Down the valley swans and sailboats
cross paths on the clear lake surface;
a single hawk circles the water's edge
along the dense forest pines.
As the joggers leave before dark,
a gentle quiet spreads like a blanket
over the woods and fields.
With the setting sun, the old man
begins his slow trek home.
He seems to walk as though
someone gives him support,
to steady his stride through the darkness.
Floating Heart
I am drawn by the gentle autumn breezes that
come inland over the waters of Grand Traverse Bay;
set in a sea of red, yellow, green, and gold,
the countryside is a patchwork quilt of colored leaves.
During the autumn wine festival and sailboat regatta,
I make my annual sojourn to the Leelanau Peninsula,
to visit Anna, the innkeeper at the Northport Victorian Inn—
I can see its white wood summoning me from the bay.
Anna's prize rose bushes accent her century old inn;
the fragrance of rose petals mix with the aromas of cherry,
apple, and plum from the nearby orchards. Guests tour the
local art studios, vineyards, wineries, and cider mills.
As usual, when I enter the parlor, the smell of Anna's baking
wafts through the inn. I find her in the kitchen—just as I remember.
She hums to herself, then straightens her apron and keeps busy by
baking breads, pies, and cakes; the inn is always full during the regatta.
On the veranda, Alice, the inn's longest continuing guest,
sits on the porch swing as she peers out over the bay. She is waiting
for her brother, Anthony. He faithfully guards the marina and can
be seen there day and night, looking out on the waters just as she does.
Droves of people line the marina for the weekend races. Onlookers cheer
as hundreds of crew men and women pit their sailing skills against others'
sailboats and yachts, racing against each other on the bay. In this regatta,
no one seems to remember the dangers involved with these dark waters.
The concurrent wine festival fills the air with barbeque smoke,
music, and laughter; these sounds drown out the honks and quacks
of migrating Canadian geese, mallard ducks, and loons who stop here
on their annual migration trek. Anna and I always spoiled them with treats.
A portrait hangs in the hall of all of us—Anna, Alice, Anthony,
and myself—with our sailboat. In our early 20s—vibrant, daring,
and happy in our youth. The newspaper's photographer took this picture
right before Anna bid us farewell at the pier—we were racing that Autumn day.
Each year, on the last evening of the regatta, Anna walks down to the
marina at sunset. I watch her light a candle and carry a heart shaped
wreath to the end of the pier. I keep my distance as she says a prayer,
then draw near when she sets the wreath on the waves. The flame flickers
as soft autumn breezes compel me to follow Anna's floating heart—the wreath
and I journey far on the dark waters of the bay, past the lighthouse. The perfume
of Anna's roses is strongest when we pass where our boat capsized. Her candle
still shines from the pier as I say goodbye—sinking back to my watery grave.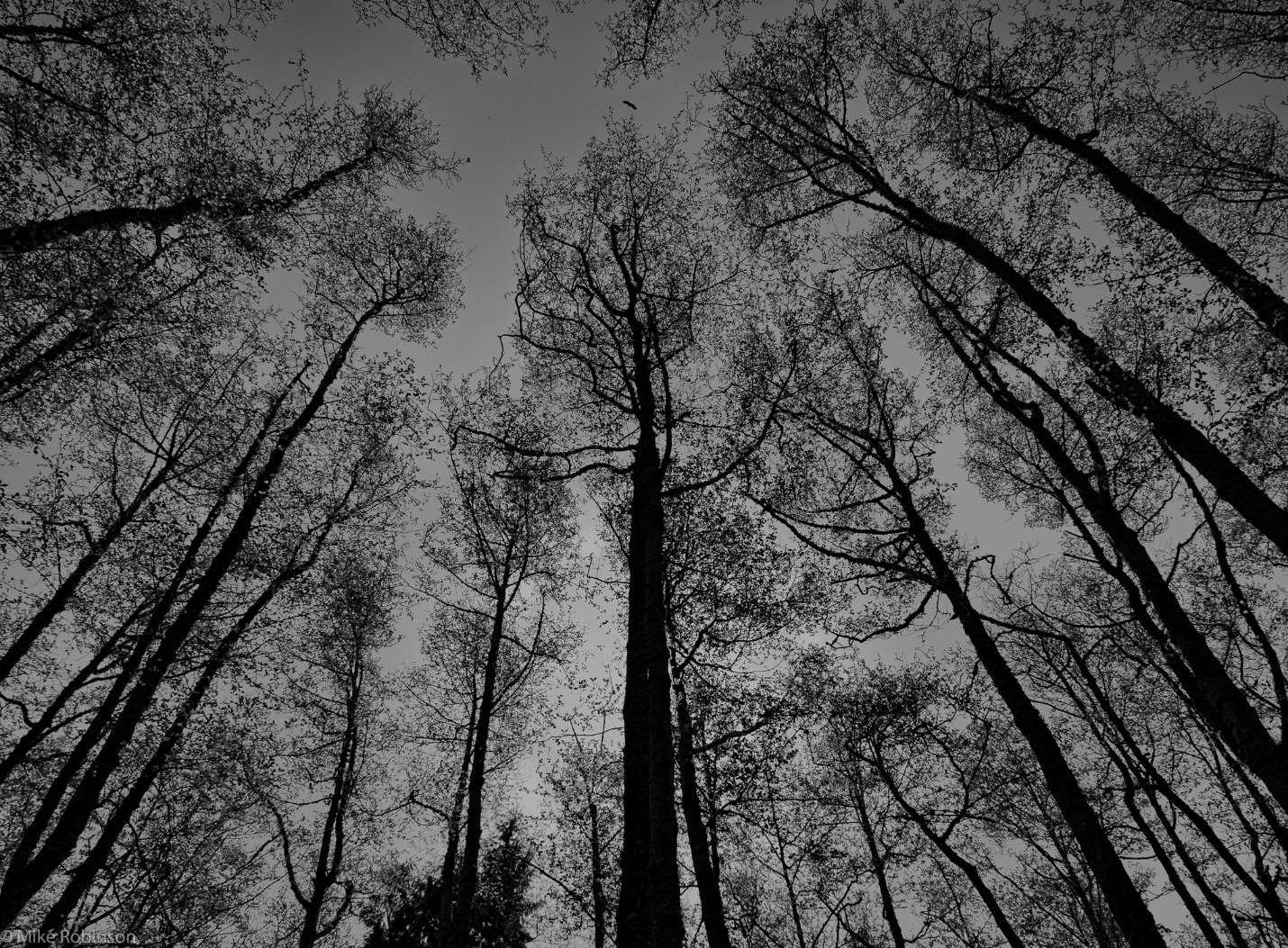 Lifted High
Tucked away within a fortress of tall elms and oaks,
We chased each other through the cathedral of green.
My sister and I were just 4 and 5 years old, we were
unaware of a world beyond our wall of trees.
It was a different time; milk, butter, eggs, and bread
were put in the milk shoot, Fuller Brush salesmen
went door to door with household items, fruit and
vegetable vendors sold wares from horse drawn carts,
Cars had white walled tires, and nobody owned a TV set.
It was safe to walk the street at night, and we didn't have
to lock our doors. Men were gentlemen, women were
ladies, and children were well behaved.
No one had any money, having just come out of World War
Two and the Depression. But there was pride, dignity, and
honor, all did their duty. Mothers raised children at home,
we were the hope, the flowers of the age.
Men rode the bus or trolley to work; cars were for Sunday
drives. Every evening Dad would walk from the bus stop.
He would lift us high in the air, hug us with all his
might, and try to absorb our innocence. Hoping to regain
what had been hollowed out of his charred soul during four
years of war. Hidden in the green fortress, he sought
absolution. It was a desperate love, desperate to recapture
that fragile spark which we call human.
Dad would look deep into our eyes; we were unaware
of the drama deep inside him. All we saw was his boundless
love fulfilling our lives in a world of happiness; sheltered
in the solitude of our cathedral of green.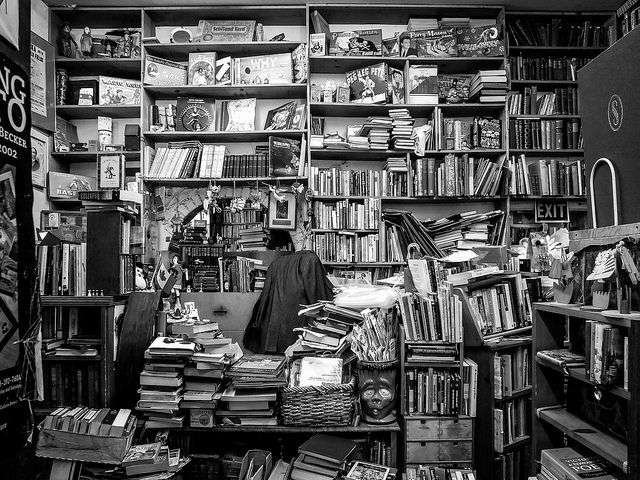 Used Books
In a used book of Rod McKuen poems
I found written, "To Kelly, in
remembrance of all the good times
and hoping there will be lots more."
I wonder what kind of a person Kelly
was to receive poems as a gift and then
resell them at a used bookstore. Maybe
the times weren't that good; perhaps there
weren't any good times left. Didn't
she like McKuen poems about cheap hotel
rooms? Or was she desperate for money?
I wonder about the cosmic implications
of this vast universe we call home; for example,
what if Kelly bought one of my books
that I sold when I needed cigarette money?
Maybe she has that old Bullfinch Mythology
edition. Damn, I sure would like to find
that old book; on page 36, I jotted down
a phone number of a cute woman
named Darice, whom I met at Galligan's Bar.
I wondered where I left that number.
But Darice probably doesn't remember
the loud, balding guy who smoked in
her face and spilled beer on her dress.
Who talked about boring essay questions
in his philosophy class from decades ago.
She may have given me the wrong number
just to get rid of me.
So, Kelly may have saved me lots of time
and a broken heart. Thanks Kelly. But it's
unlikely she has my old book on Greek
mythology; stranger things have happened.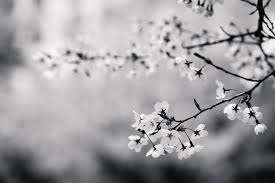 Spring Festival
Brass and reed strains of Sicilian music
broke the quiet Sunday morning,
as the spring festival parade proceeded
from Holy Family Church.
Surrounded by empty office buildings,
the procession marched through the downtown area,
concrete echoed the amateur squeaky tin sounds of music,
loud and off tune, as if it came out of "The Godfather" movie.
Proud and solemn, the Italian priests were followed by men
holding a flower garlanded statue of the Virgin Mary,
women with veils over their heads carried flowers;
in the back the makeshift band marched along.
The parade circled the vacant loop of streets, no pedestrians
were present; downtown Detroit is quiet on Sundays.
The dedicated formation passed unseen, despite
the celebration of the rebirth of life.
The ascended hymns were heard only by those
in the parade and by Heaven itself.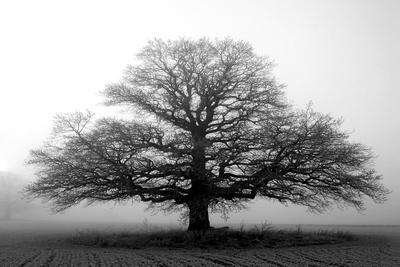 Steadfast
The old oak in the abandoned field
outside of town, was the traditional village
landmark from generation to generation.
Once strong and upright, a steadfast pillar
of memories, it held our loves, heartaches,
and dreams – long considered a symbol of hope.
The oak was the rendezvous place of young lovers,
favored site for teen beer parties, witness to rights
of passage by young soldiers before they went to war.
After the mills closed, people moved away,
and only a few scattered homes remained
in-between abandoned farm fields.
One day, a strong storm hit – the old oak split,
and left a barren trunk on the ground,
its gnarly branches pointed to the sky.
In time, the fallen oak dissolved into the
soil, and with it, generations of faded dreams
scattered into the wind.
A Billie Holiday Song
"I'll be seeing you, in all the old familiar places,
that this heart of mine embraces,
all day through."
"This was our song", said the old lady at the
table next to mine, at my favorite roadside
diner. I looked at her and nodded.
"In that small café, the park across the way,
The children's carousel, the chestnut tree,
the wishing well."
"It was playing when we said goodbye."
She said, holding her coffee cup up to her cheek.
"We danced close with our eyes closed."
"I'll be seeing you, in every lovely summer's day,
In everything that's light and gay,
I'll always think of you that way."
She went on, "That's the last thing he said
to me – I'll be seeing you – just like the song
– our song!"
"I'll find you in the morning sun, and when the night is new,
I'll be looking at the moon,
but I'll be seeing you."
The diner quieted, everyone stopped to listen.
"You see, I drove him to the train station that day;
he was being shipped out to fight in World War Two.
He wrote—but was killed in a battle in Sicily."
When she left, everyone's heart followed
her out the door to the silent street.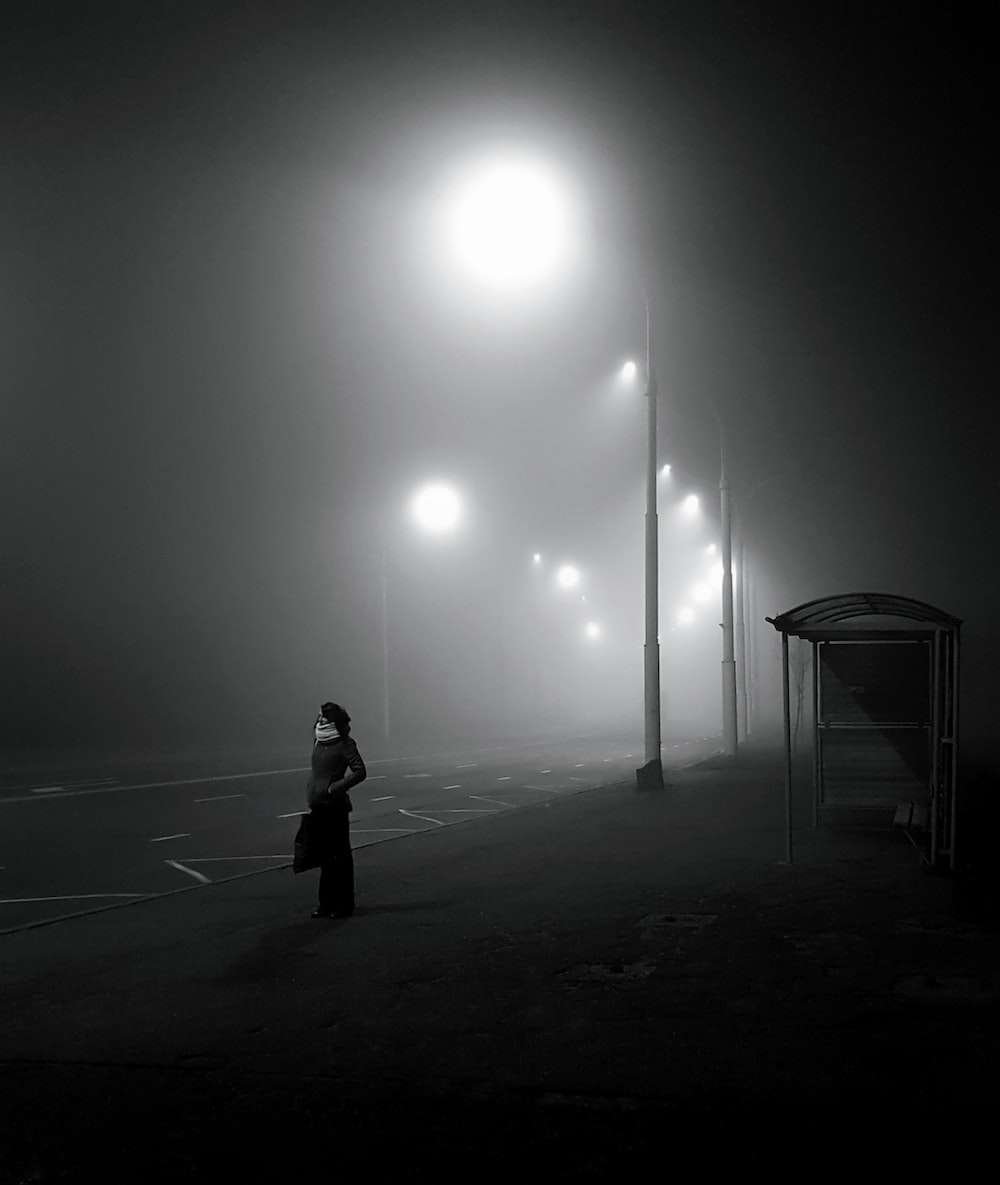 Bus Pass
As I was book shopping in a
college town, a young woman
asked me for help with bus fare.
She was clearly eight to nine months
pregnant and mentally challenged.
She claimed that her boyfriend had
kicked her out on the street and that
she was trying to get a bus ticket to go
home to her mother. I felt for her, but
was suspicious of a scam. So, I walked
her to the bus station, bought a ticket,
and put her on the bus. As she started
climbing the bus steps, she turned around,
and gave me the longest hug. Then she cried;
it was hard to hold back my own tears.
I often think about her beaming smile,
when she waved to me from the bus
window as it pulled out of the station.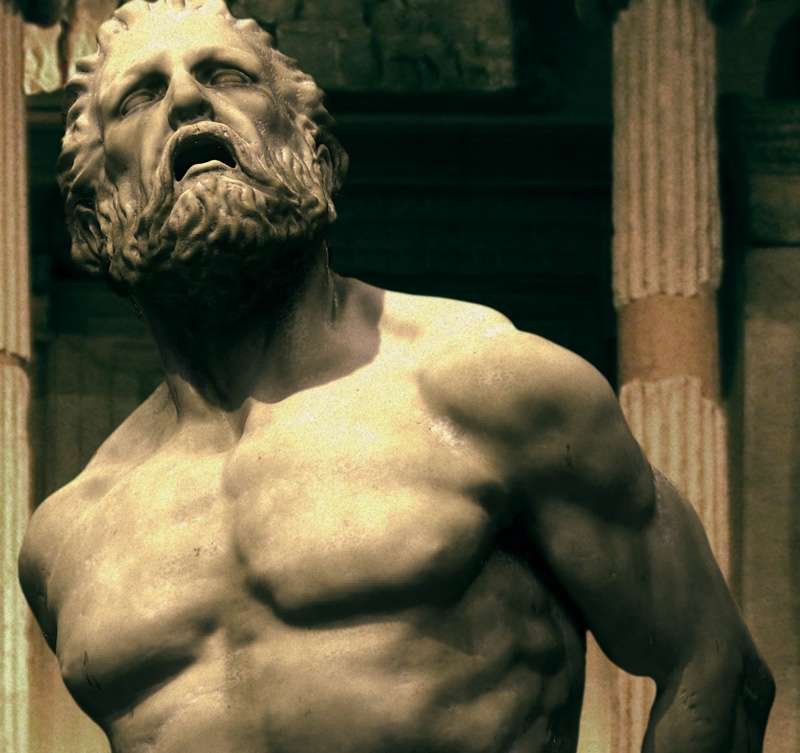 Child of Prometheus
I crawled out of the mud, stood upright, and
looked toward Heaven; impatient with the slow
pace of evolution, I refused to be a monkey.
I seized time on my own, forged
and molded it, and condensed millions
of years into thousands, then centuries.
I invented language and art, then science;
I rejected Nature's dominance, and
did not submit.
I discovered the secrets of existence,
mastered fundamental laws, and
placed Nature under my will.
I stole fire from Heaven and was
not driven out of Paradise. I took
the forbidden fruit and left on my own.
Like father, like child—I have avenged you
Prometheus, who toppled the reign of Zeus;
but now, I cast my eye on your throne.
Detroit Christmas, 1950s
Christmas time was a magical adventure when we were kids; our family rode the Woodward trolley downtown to see the latest Disney film and ate hot buttered popcorn. Only downtown theaters had first run movies. Then, we visited Hudson's Department Store's North Pole with robotic elves and a live Santa Claus. We would top the day with a Sander's hot fudge cream puff sundae.
Detroit's downtown bustled with activity back then: people thronged into stores, restaurants, theatres, office buildings, and banks. The town was decked with Christmas lights and holiday music. Electric buses and trolleys criss-crossed the grid. Workers and shoppers packed the sidewalks.
Detroit in the 1950s was a big city, a vibrant world class automotive center. Everyone had a good job and worked hard; there was charity but no welfare. Detroit was safe, neighborhoods were clean and kept up, there was little crime and no drugs. People looked out for each other.
No one had money after the War, but people dressed in style and wore it with a sign of respect – men in suits, ties, polished shoes and hats; woman in dresses or suits, high heels, stockings, hats, and gloves. Everyone took the bus or trolley; cars were for Sunday church, rides in the country, and Grandma's Sunday dinner. There was no divorce, families stayed together. The elderly, young, and sick taken care of.
Honor, duty, and responsibility were not questioned. The country just came out of World War Two and the Great Depression – people took responsibility for their family and job, for church and community.
Kids were taught manners and respect. School was where we learned math, reading, history, science, music, and art. We were taught that one could be anything if we worked hard enough. We were expected to be the first generation in the family to go to college "and be somebody". Detroit in the 1950s gave us the heartland of America, and we were proud and optimistic about the future.