Like many men in America, I grew up carrying a torch for the sensuous voice of jazz and blues singer Nancy Wilson (1937-2018). Ranked as one of the best and most popular jazz singers of the 20th Century, called a complete entertainer in music, film, and TV. Wilson recorded 70 albums, won three Grammys with seven nominations, and had her own Emmy-winning TV show on NBC (1967-68). She preferred her title "song stylist" and was called "the girl with the honey-coated voice."
Wilson's style was a mix of sweet, sensuous, sexy, cool, hip, and sassy. She performed masterful interpretations of pop, jazz, and blues songs, making them in her own unique style. Many of her songs are sad, vulnerable ballads of lost loves. Most though tell a story of strong, independent women who don't take crap from anyone.
When Did You Leave Heaven
Wilson sings a wonderful soulful blues rendition of this song written by Richard Whiting and Vernon Bullock. This version shows her hip and sassy style, and her wonderful lush voice.
Days of Wine and Roses
A wonderful version by Wilson which pulls on the heartstrings. A 1962 song written by Henry Mancini and Johnny Mercer for the movie of the same name which won an Oscar and a Grammy. There are many versions of the song, especially the hit by Andy Williams, but Nancy Wilson comes through with her own unique style.
Loving You
Nancy Wilson's rendition of the song Loving You gave me a whole new appreciation of the Passion musical. This is one of my favorite Sondheim jazz songs. Wilson and Bryson's interpretation expands the song, uplifting it from a sad ballad to an upbeat, optimistic expression of hope and true love. This is the best rendition of the song I have ever heard.
Loving You performed by Nancy Wilson and Peabo Bryson.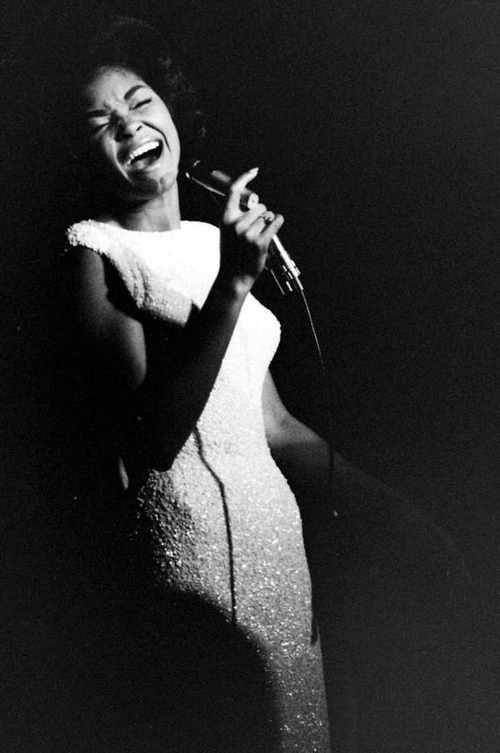 Satin Doll
Her classic swinging rendition of the pop standard written by Duke Ellington and Billy Stayhorn, with lyrics by Johnny Mercer. Wilson is excellent, she sells it.
Midnight Sun
A wonderful version of the Lionel Hampton jazz standard with fantastic lyrics by Johnny Mercer.
All of You
A standard written by Cole Porter for the 1954 musical Silk Stockings.
You'd Be So Nice to Come Home to
Written by Cole Porter for the 1943 movie Something to Shout About. The song was nominated for an Oscar. Wilson sings a swinging upbeat version with a big band.