I love France, its culture, history, literature, food, and wine, and exploring the grand castles and masterpieces of medieval and modern art. I am an artist and appreciate French art. I also enjoy cooking gourmet foods and love French cuisine. I have worked as a chef in many 4-star restaurants and French wine has been part of my recipes for many years.
This article is part of a series that explores the most popular wine regions of France, with their history, rich culture, and their many castles and cathedrals. Each wine region has its own wine and local cuisine. Wine tours are available as well as tours of the castles and chateaus. Many of the hotels have spas and winery tours included in the trip. Each region has wonderful old medieval towns that go back to Celtic and Roman times which are worth visiting.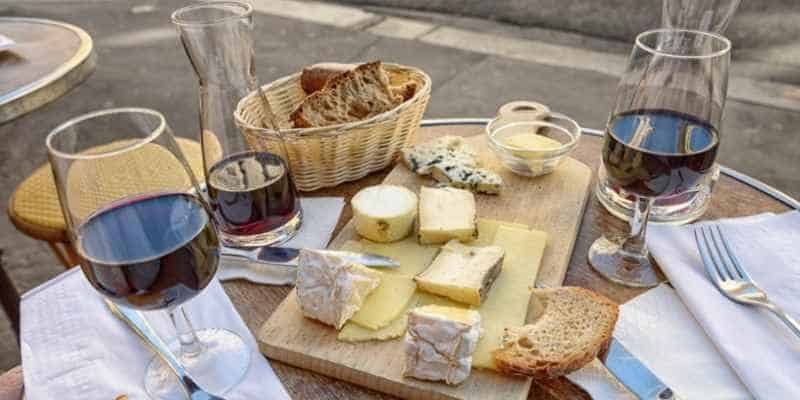 France is the second largest producer of wine in the world and is the number one exporter of wines by value. France has ideal growing conditions and the vineries have the ideal weather conditions for grapes. If you are traveling through France or staying in one of the famous hotels and wineries, there is no better place to learn about wine making. There are many restaurants in all the wine regions with world famous gourmet cuisine to be enjoyed during your stay. Be sure to explore the local architecture, castles, cathedrals, art museums, and the many festivals.
Burgundy Wine Region, France
by Melissa Horn
The Burgundy Region is the premier wine region in France. There are wine tours and tastings at its many vineyards and rural villages. It is famous for its burgundy wines of Pinot Noir, Chardonnay, Chablis, and Beaujolais.
Burgundy goes back to Celtic Gaul and Roman times. It has numerous Roman, Gothic, and Medieval architectural sites. The area is crisscrossed by a network of canals and grand chateaux, some are now luxury hotels. The capitol Dijon is home to the Palace of the Dukes where the distinguished Musee des Beaux-Arts was established in 1787. The Dukes of Burgundy from the 11th to 16th Century were among the wealthiest and most powerful princes of Europe.
The region has many art museums, chateaus, cathedrals, festivals, theaters, hotels, restaurants, music venues, and shopping areas to interest everybody.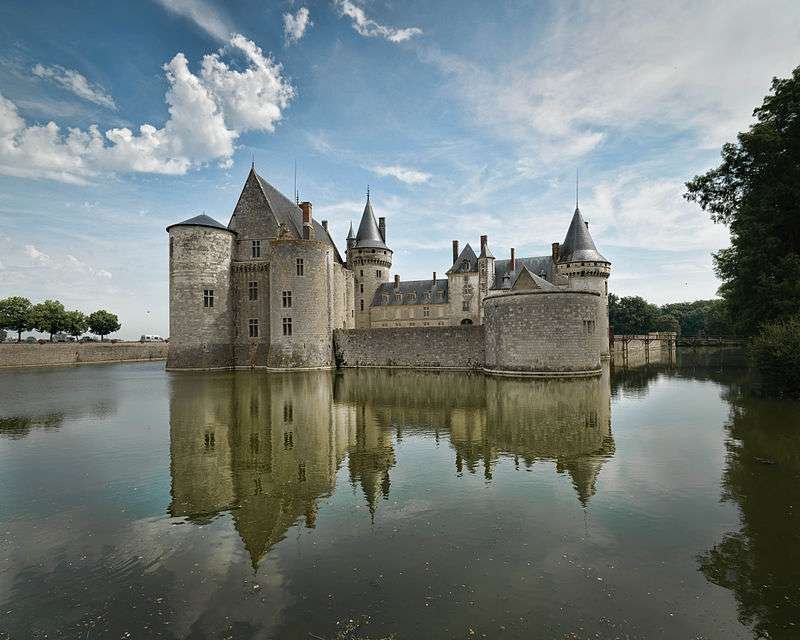 Chateau de Suuly-sur-Loire
Popular tourist destinations in Burgundy:
Ducal Palace in Dijon, the 14th and 15th century Gothic palace of the Dukes of Burgundy. The Musée des Beaux-Arts de Dijon is a museum of fine arts opened in 1787.
Cluny Abbey in the village of Cluny, a former Benedictine monastery from the 4th to 12th Centuries.
Chateau de Guedelon, a 13th Century castle in Treigny.
Clos de Vougeot, the largest vineyard in the Cote de Nuits with Grand Cru wines. It was a Cisterian monastery in the 12th to 14th Centuries. It holds the annual Saint Vincent Tournante Festival.
Musee Magnin, art museum near Dijon with 2,000 works of art.
Chateau Meursault, a 12th Century vineyard with Grand Cru wine.
Hospices de Beaune, or the Hotel-Dieu de Beaune, hosts the most impotant annual wine auction in France.
Flavigny-Sur-Ozerain, a village in the Cote d'Or where the 2000 movie was filmed. A popular tourist destination, old Celtic and Roman village with a Benedictine Abbey from 719 AD.
Chalon-Sur-Soane, a Medieval village in the Chalonaise wine region. It has the 12th Century Saint Vincent's Cathedral and holds the International Chalon dans la Rue Art Festival.
Vezalay, an ancient Celtic village with a 9th Century Benedictine abbey with the Bassilica of Saint Madelaine church.
Wines of Burgundy
The French wine region of Burgundy is legendary for its red and white wines.
Pinot Noir, called burgundy, is the dominate red wine and tends to be higher priced. Burgundy's clay soil and moderate climate with warm summers and cold winters allow the Pinot Noir to grow very well in the region. Pinot noir is among the most popular wines in the world and has been called "sex in a glass."
Pinot noir is lightly colored, medium bodied, has low tannin, and a savory flavor. Aromas include cherry, raspberry, and strawberry. The wine pairs well with foods that go with either red or white wine. It is excellent with poultry, seafood, pork, lamb, duck, charcuterie, cheese, nuts, mushrooms, salads, and pizza.
Chardonnay is the main white wine produced in the region. The wine has a light flavor of plum, apple, and pear. It pairs well with poultry, cheese, seafood, smoked fish, and salads.
Chablis is a unique form of Chardonnay as it is not aged in oak. It is fermented in stainless steel, making a lighter bodied white wine.
Beaujolais is a light bodied red wine that is very popular worldwide.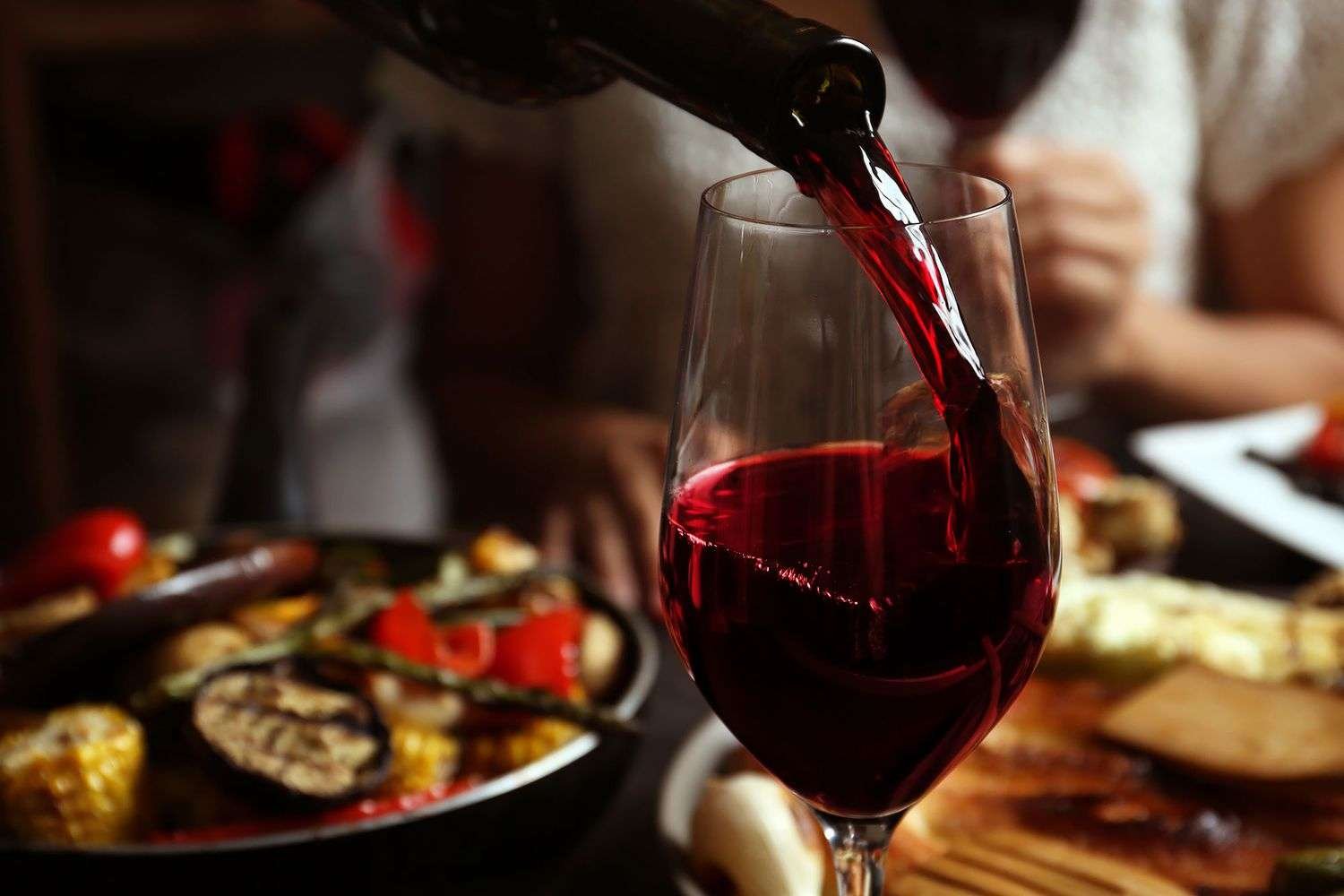 Burgundy wine sub-regions:
Cote de Nuits – south of the city of Dijon. Famous for its pinot noir which represents 90% of the wine produced in the region. Wine production began with the Romans and continued with Benedictine and Cisterian monks. Some of the most expensive wines in the world are produced there, such as Romanee-Conti, Leroy, Henri Jager, and Armand Rousseau. There are six Grand Cru (the highest wine rating) communes in the region: Vosne-Romanee, Morey Saint Denis, Gevry Chamberlain, Chambolle Musigny, Vougeut, and Flagey Echezeaux.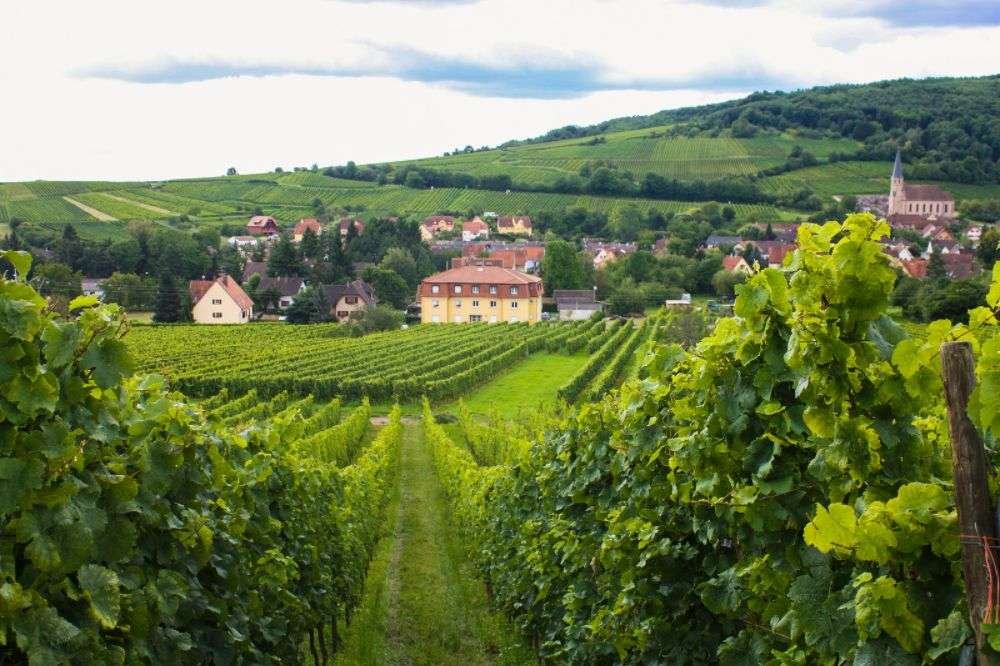 Cote de Beune – near the town of Beune. Produces pinot noir and chardonnay, many are Grand Cru wines among the most expensive wines in the world, such as the Domaine Le Flaive vineyard. Grand cru wine communes are Pernand Vergelesses, Ladoix Serringhy, Aloxe Corton, Puligny Montrachet, and Chassange Montra Chet
Cote Chalonnaise – near the town of Chalon sur Saone. The main producing area in Burgundy, both pinot noir and chardonnay. Wine villages include Boueron, Rully, Mercurey, Givry, and Montagny.
Maconnias Region – near the town of Macon. Produces chardonnay and is known for easy to drink and affordable wine. Appelations wine areas include Mason, Pouilly Fusse, Saint Veron, and Vine Clesse.
Beaujolais – produces Beaujolais red wine, it is near Ville Franche sur Saone, north of Lyon and south of Macon. There is a Nouveau Beaujolais Festival annually in Lyon.
Burgundian Cuisine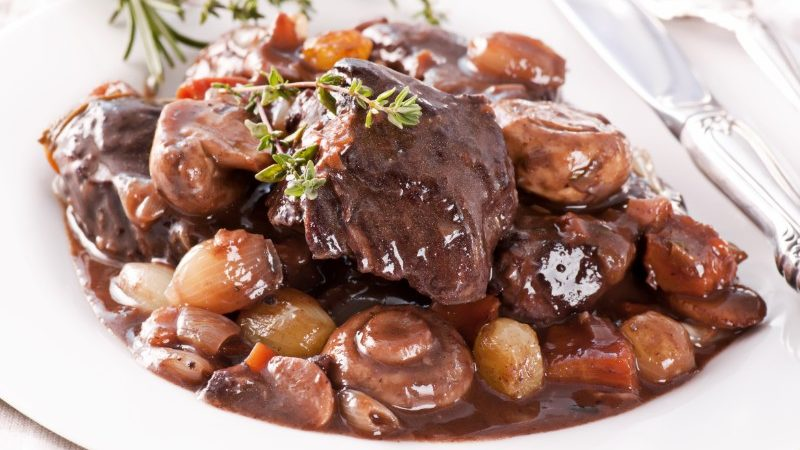 Burgundy is famous for many culinary dishes. Its cuisine is unique and tantalizing, cooked with great passion and care.
Coq au vin – is a classic peasant stew made with a bold rustic red wine, chicken, onions, carrots, garlic, thyme, bay leaves, mushrooms, salt, and pepper. The best wines to go with coq au vin are Madeiran, Cotes du Roussillon, Cahors, Gigondas, and Saint Nicolas de Bourge'll.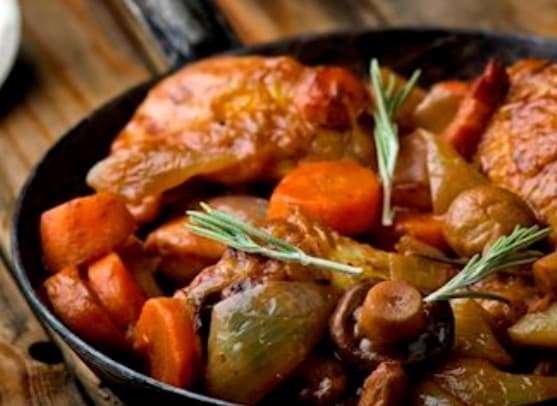 Boeuf Bourguion – is a rich beef stew in red wine with onions, carrots, garlic, herbs, potatoes, and mushrooms.
Escargot a la Bourgogne – are snails cooked in a bouillon then stuffed with butter, garlic, parsley, and shallots.
Dijon Mustard – is made with mustard seeds, white wine, wine vinegar, and salt.
Pochous – a fish stew with bacon, white wine, garlic, thyme, and bay leaves in a cream sauce.
Oeufs en Meurette – poached eggs in a meurette sauce of red wine, bacon, onions, shallots, and butter.
Cuises de Grenouille – frog legs.
Burgundy Cheeses – charolais, chaource, chevre frais, citegux, Montrachet, and soumaintain.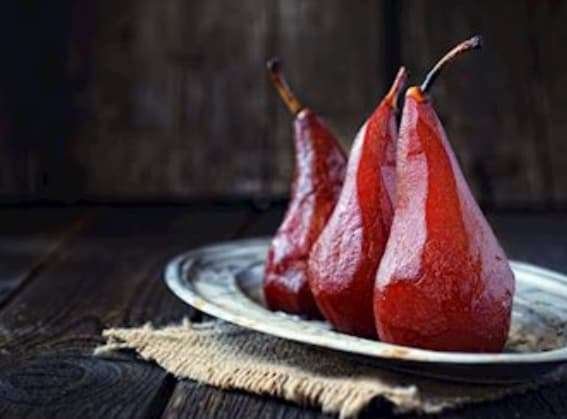 Poires au vin – traditional French desert made of pears, fruity red wine, honey, cinnamon, vanilla, orange zest, and cloves. The pears are poached in wine. The best wine to use is Beaujolais.
Lyon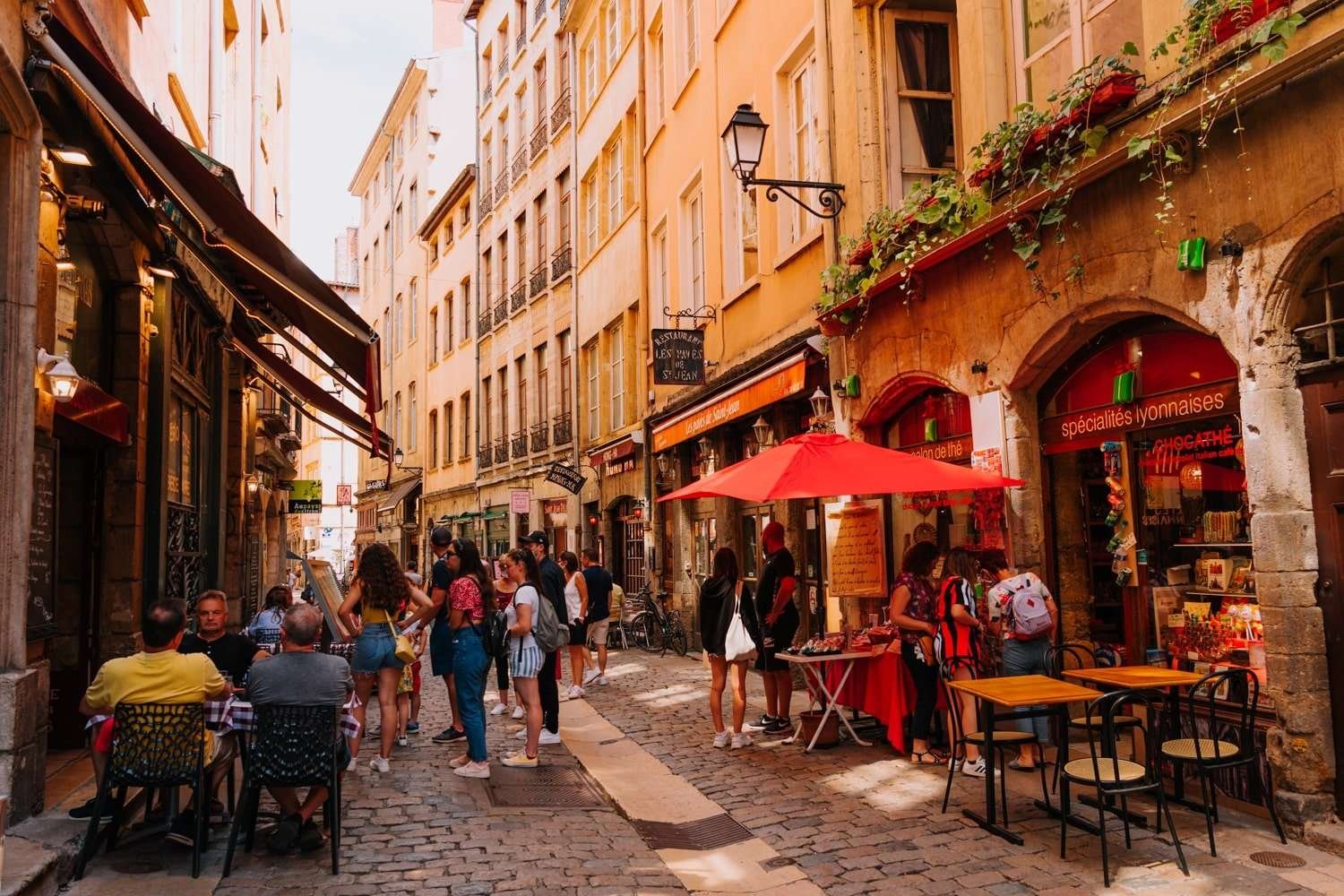 The city of Lyon is the second largest city in France with a population of 2.3 million. It is a major tourist destination. Lyon was the capital of the Gauls under Roman rule and a major economic hub during the Renaissance known for its silk production. There are Roman ruins and Gothic cathedrals.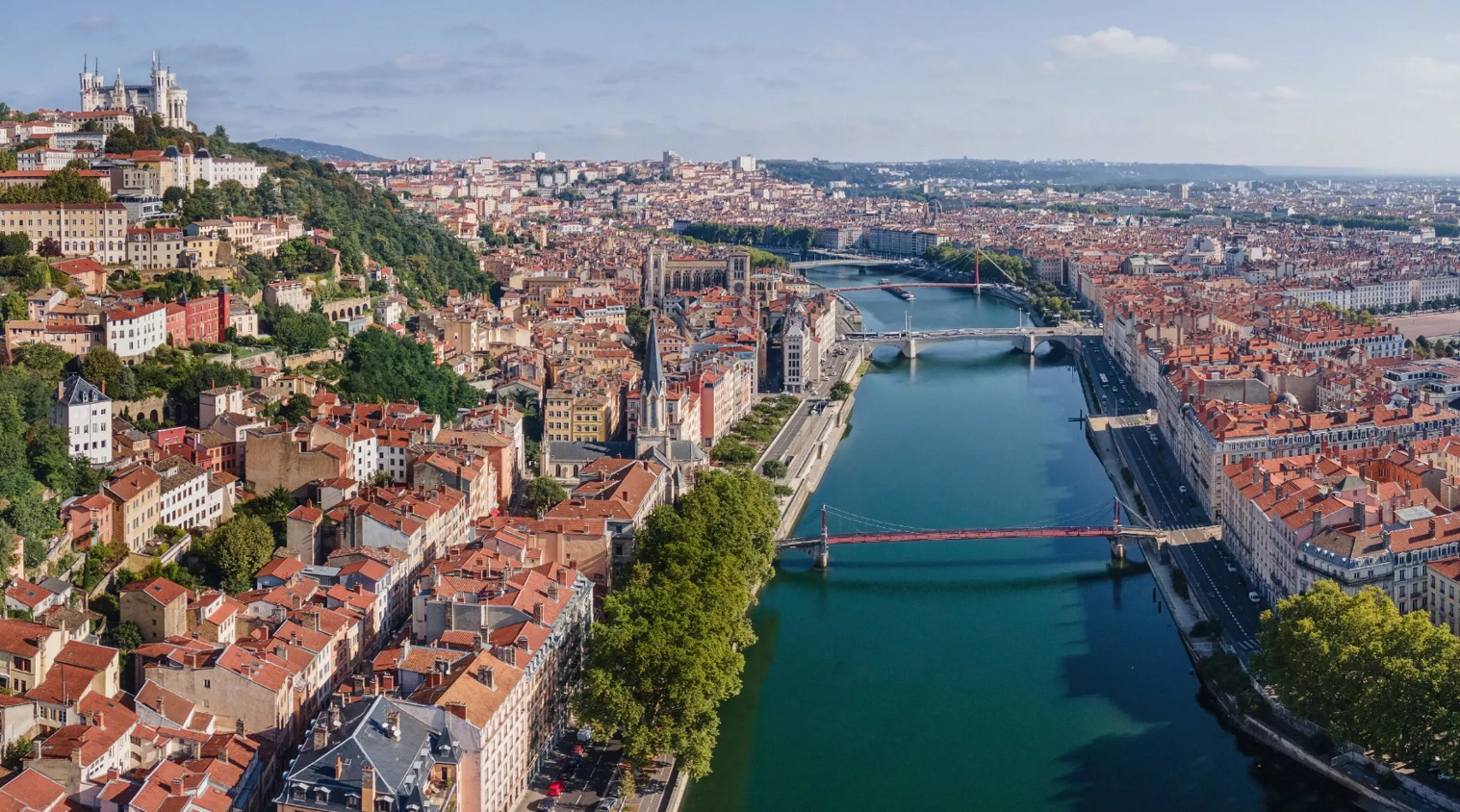 Lyon has first class shopping, music, entertainment, antique market, festivals, theater, parks, gardens, street art, and colleges. There is the Festival of Lights, Opera Nationalale de Lyon, Musee des beaux d'art de Lyon, Musee des Tissues et d'art decorative, La Sucriere art museum, and Theater des Celestin.
Dijon
Dijon is rich in history and is a big center for art, Gothic and Renaissance architecture, cathedrals, colleges, and theater. It is in Eastern France and has a population of 156,106. Dijon was one of the great European centers of art, science, and great wealth. The city hosts the International Gastronomic Fair, Opera de Dijon, XVYV Music Festival, Florissimo International Flower Show, and the Jardin Botanical Gardens.
Dijon is a center of art with several art museums.
Musee de Beaux Arts de Dijon, one of the oldest museums in France with 1,500 works of art.
Musee Archeologique de Dijon
Musee d'art Sacre de Dijon
Le Consortium art museum
Fonds regionale s'art contemporary de Dijon
Palace Of Dukes in Dijon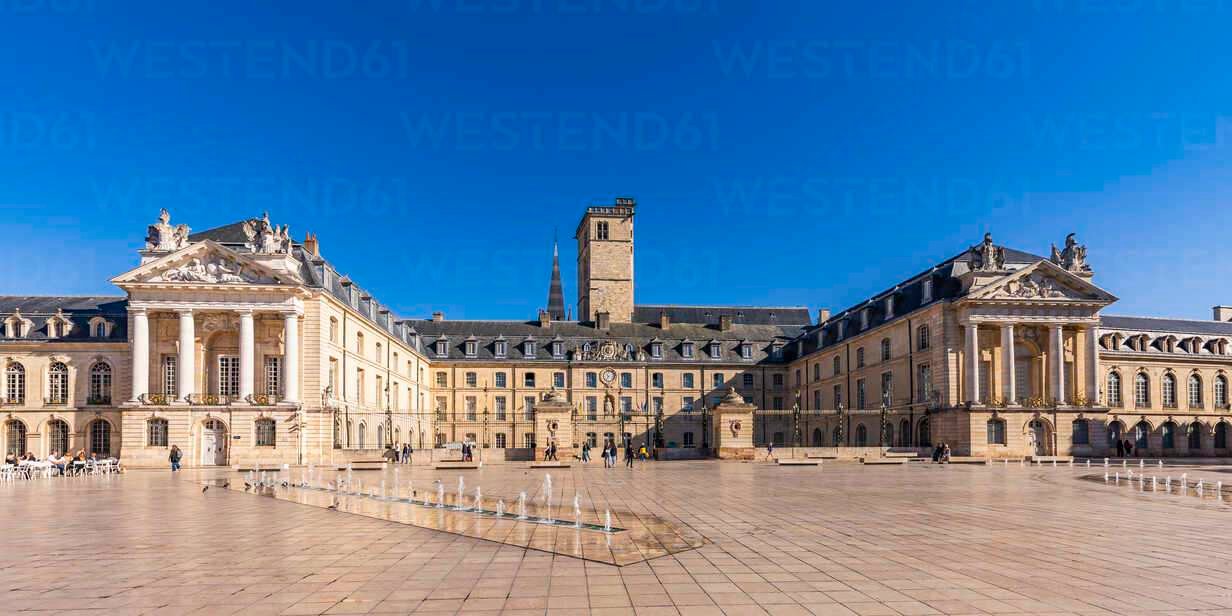 The Palace of the Dukes and Estates of Burgundy or Palais des ducs et des Etats de Bourgogne in Dijon, is remarkably well preserved. The oldest part is the 14th and 15th century Gothic ducal palace and the seats of the Dukes of Burgundy. The Musée des Beaux-Arts de Dijon is a museum of fine arts opened in 1787. It is one of the main and oldest museums of France
The Dutchy of Burgundy was founded in the 9th Century from the Kingdom of Burgundy by the Caian kings of France, Louis lll and Carloman ll, and the Princess who shared the Carolingian Empire. Richard, Count of Autun, was known as "Richard the Justiciar "and was made the first Duke of Burgundy. He was one of six who served under King Louis lll of France.
The palace turned into a royal residence when the Dutchy of Burgundy was occupied by the Kingdom of France after the death of Charles the Bold. After 1477, the kings of France named governors to rule Burgundy. Sometimes the kings came personally to Dijon, where the palace was turned into a royal residence to receive them while in the province.
Beaune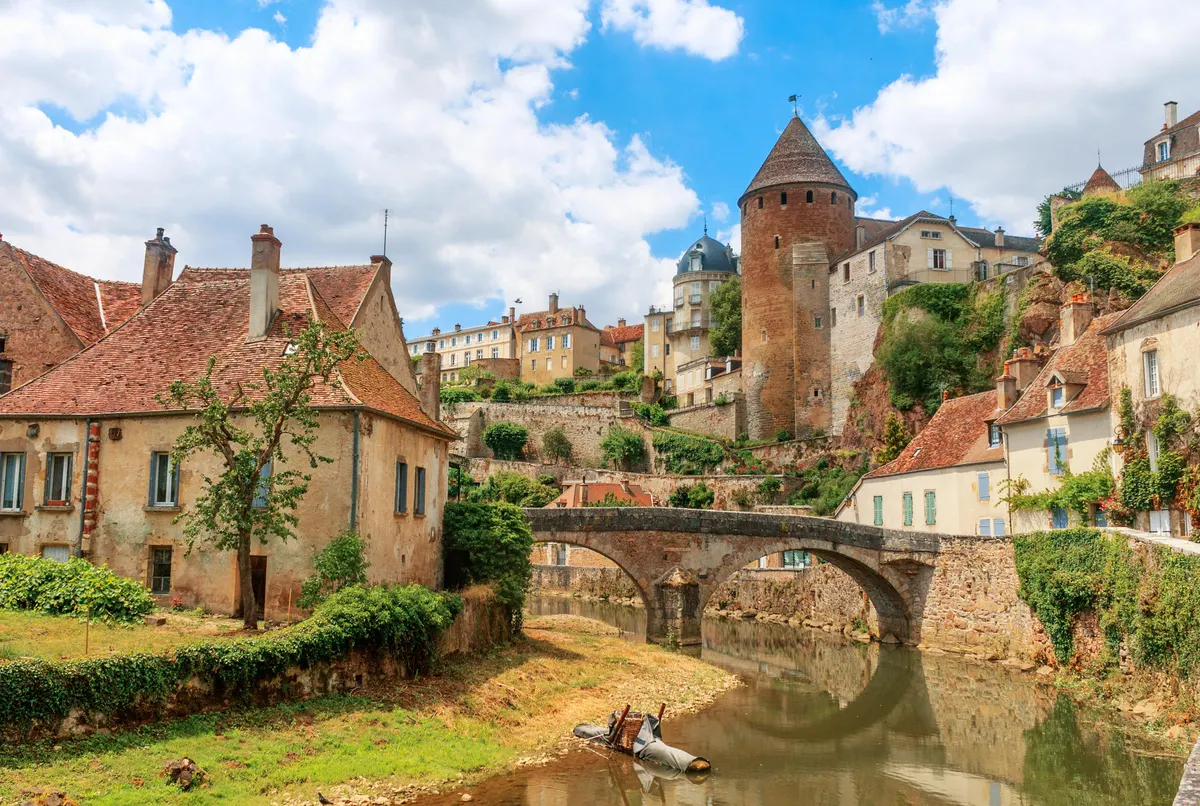 The ancient Celtic town of Beaune is the wine capital of Burgundy, it offers a true French wine cultural experience. It is famous for the annual Hospice of Beaune wine auction festival. Beaune has hot air balloon rides, chateaus, abbeys, wine tours and tasting, museums, and opera. The center of town is a shopping area with gourmet foods, fashion, wine, large food market, hotels, and entertainment.
Cluny
To fully experience the Burgundy region, the small town of Cluny is in the heart of wine country. There is a Music Festival, the Museum of Fine Arts, a Romanesque style Benedictine Abbey from 910 AD, two chateaus, gardens, colleges, cathedrals, and theaters. There are wine tours and tastings, hotels, restaurants, chateaus, and cathedrals.
Macon
Macon is an ancient Celtic city which is a major wine town in the Maconnais wine region. The city offers art, music, theater, gardens, parks, five colleges, the Museum of Fine Arts, the Cathedral St. Vincent, and two chateaus, St. Jean and Perieres. It holds the Etefrappe Music Festival.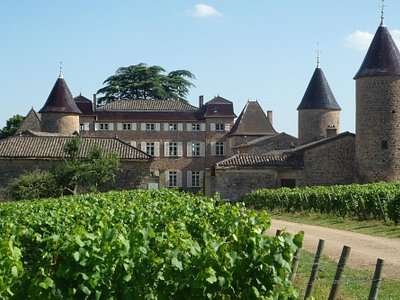 References
Conde Nast Travel
Fodor's
Food & Travel
National Geographic
Travel & Leisure
Burgundy Travel Guide, Pamela Harris, 2013
Cuisine of the Rose: Classical French Cooking From Burgundy and Lyonnais, Mireille Johnston, Random House, NY, 1982.
Decoding French Wine, Andrew Cullen, CreateSpace, 2012.