I grew up with bossa nova music on the radio, TV, and films. I love the Latin tropical, mellow, smooth jazz and upbeat samba tunes. Bossa nova music took the world by storm in the 1960s. An exotic mix of Brazilian samba and smooth jazz developed in Rio de Janeiro with a relaxed tempo, Portuguese lyrics, and tropical images and feel.
Several artists popularized the music including Antonio Carlos Jobim, Joao Gilberto, Astrid Gilberto, Luis Bonfa, Stan Getz, Baden Powell, Sergio Mendez, Dave Brubeck, Paul Desmond, Elis Regina, Flore Purim, Frank Sinatra, Tony Bennett, Edie Gorme, Ella Fitzgerald, Sarah Vaughan, Peggy Lee, Johnny Mathis, and many others.
In recent years Gal Costa, Eliane Elias, Nara Leao, NOVA, Nouvelle Vogue, Stacey Kent, Karrin Allyson, Diana Krall, Al Jarreau, Quincy Jones, Queen Latifah, and others have re-vitalized bossa nova music.
Desafinado performed by NOVA, composed by Antonio Carlos Jobim
Antonio Carlos Jobim of Brazil, called the Father of Bossa Nova, composed many of the bossa nova hit songs. Grammy winner Jobim recorded with Joao Gilberto, Elis Regina, Stan Getz, and Frank Sinatra. Some of his hits include: Wave, Desafinado, Corcovado, One Note Samba, Felicidde, Insensatez, So Nice, Aquas de Marco, and Girl From Ipanema.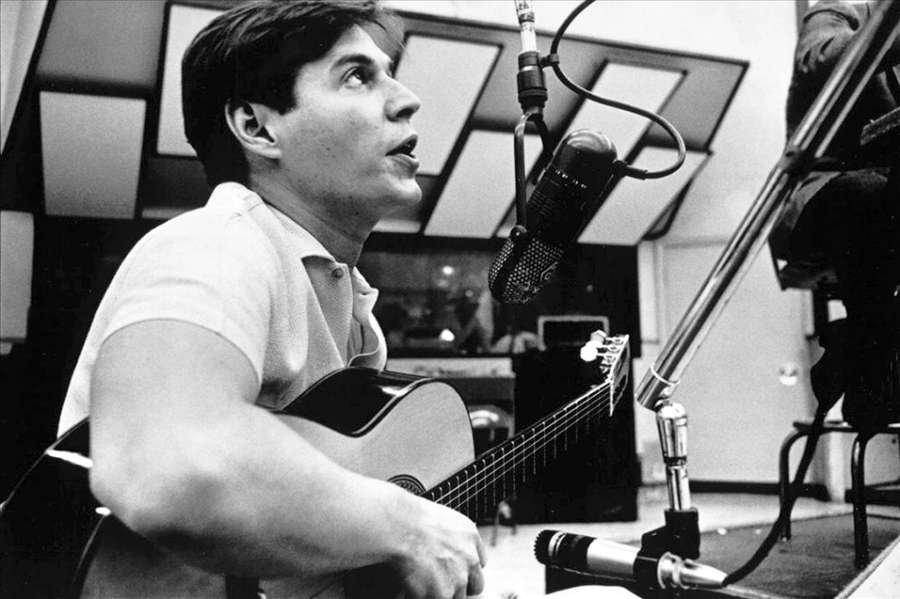 Antonio Carlos Jobim
The hit "Getz/ Gilberto" 1964 album greatly popularized bossa nova worldwide. The album included Joao Gilberto, Stan Getz, Antonio Carlos Jobim, and singer Astrud Gilberto. The album won the Grammy Album of the Year Award. The song Girl From Ipanema sung by Astrid Gilberto became an international hit and won a Grammy. The album is one of the bestselling jazz albums of all time.
Girl From Ipanema performed by Astrid Gilberto, Stan Getz, Joao Gilberto, and Antonio Carlos Jobim, composed by Antonio Carlos Jobim.
https://www.youtube.com/watch?v=sEDeYwZGPbQ
Joao Gilberto (1931-2019) of Brazil, guitar, singer, composer, jazz, samba, winner of 4 Grammys. Gilberto is called "O Mito" (the Legend}. He worked with Jobim, Stan Getz, and his wife Astrud Gilberto. He released the first bossa nova album, "Chega de Saudade" in 1957, it was inducted into the Grammy Hall of Fame. In 1964 he released the "Gilberto/ Getz" album with Stan Getz, it won the Grammy Album of the Year.
Astrid Gilberto (b. 1940) Grammy winning singer from Brazil, married to Joao Gilberto.
Stan Getz, 5 time Grammy winner American cool jazz sax player who was key in promoting bossa nova. Recorded a 1964 Grammy winning album with Joao Gilberto. Also released another Grammy winning album bossa nova album "Jazz Samba" with Charlie Byrd in 1962.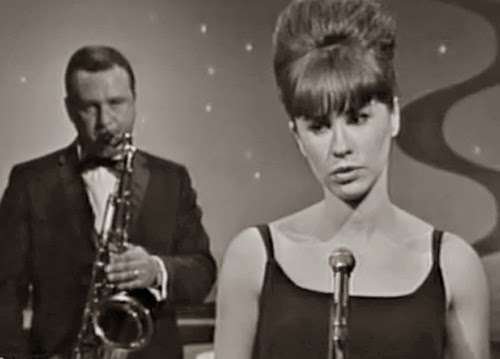 Stan Getz and Astrud Gilberto
Frank Sinatra released a bossa nova and jazz standard album in 1967 that popularized bossa nova – "Francis Albert Sinatra & Antonio Carlos Jobim". It won the Grammy Album of the Year Award.
Grammy Hall of Fame cool jazz leader Dave Brubeck (1920-2012) released a popular album named "Bossa Nova U.S.A." in 1963. He worked with Paul Desmond, Gerry Mulligan, and Chet Baker. Paul Desmond (1924-1977) released the "Bossa Antigua" album in 1964.
Gal Costa (1942-2022) Grammy winning singer in Brazil.
Wave performed by Gal Costa, composed by Antonio Carlos Jobim
Popular Bossa Nova Hits
Aqua de Beber (Water to Drink), by Jobim, 1966.
Aguas de Marco (Waters of March), Jobim.
Berimbau by Baden Powell and Moraes
Chega de Saudage (No More Blues), Jobim, 1957, Grammy Award.
Corcovado (Quiet Nights and Quit Stars), Jobim, 1963.
Desafinado, Jobim, 1959, Grammy Award.
Girl From Ipanema (Garota de Ipanema), Jobim, 1964, Grammy Award.
Insensatez (How Insensitive), Jobim, 1963.
Mas Que Nada, Sergio Mendez hit composed by Jorge Ben, 1966.
O Barquinho, Roberto Menesal and Ronaldo Boscoli.
One Note Samba, Jobim, 1960.
O Pato, Jame Silva and Neuza Teixeira.
Samba de Orfeo, Luis Bonfa and Antonio Maria.
So Nice (Samba de Verao), Maros Valle and Paulo Valle, 1964.
Wave, Jobim, 1967.
Corcovado performed by Nara Leao, composed by Antonio Carlos Jobim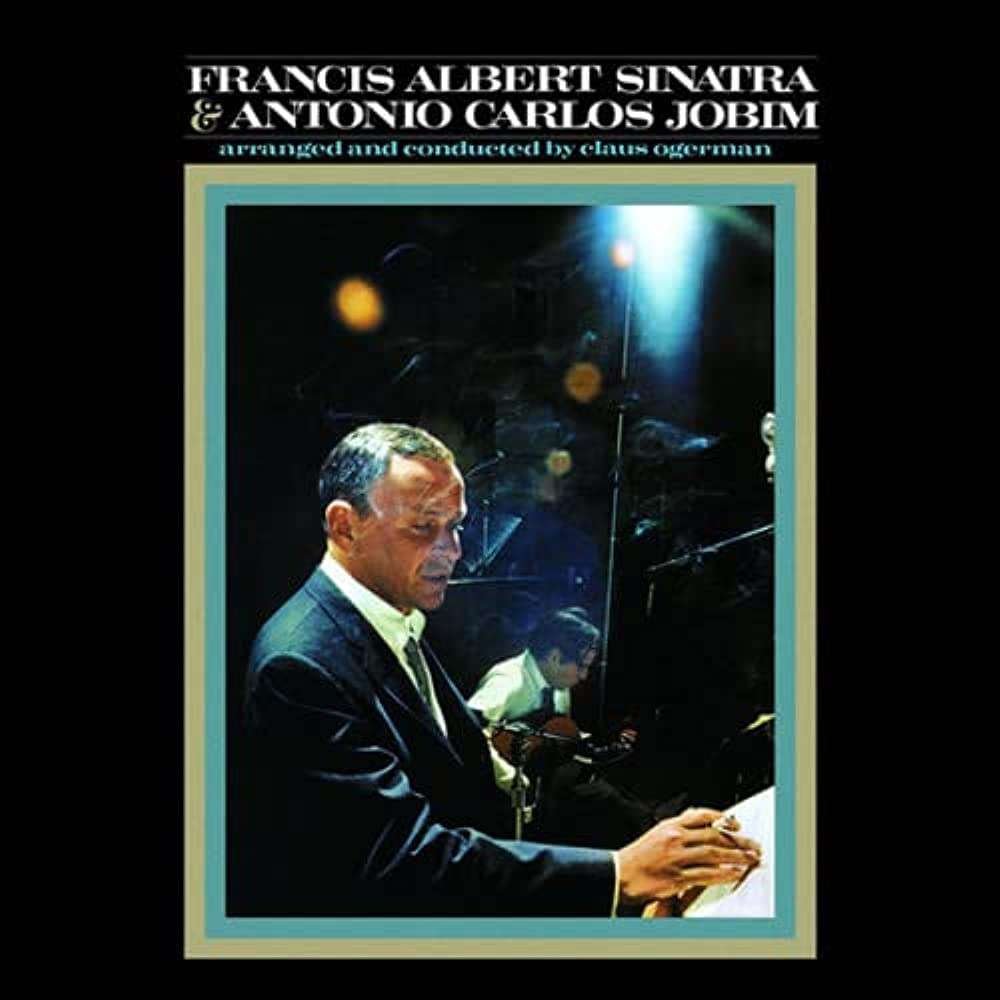 Elaine Elis (b. 1960) Brazil jazz and bossa nova singer, 4 Grammys.
Chega de Saudge performed by Elaine Elis, composed by Antonio Carlos Jobim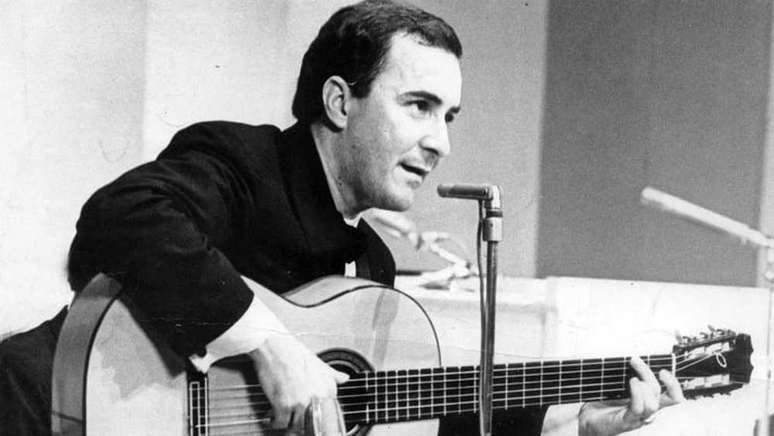 Joao Gilberto
Sergio Mendez (b 1941) Brazil jazz, samba, and bossa nova band leader helped to popularize bossa nova. "Sergio Mendez and Brazil '66" album in the Grammy Hall of Fame.
Mas Que Nada by Sergio Mendez & Brazil '66, composed by Jorge Ben.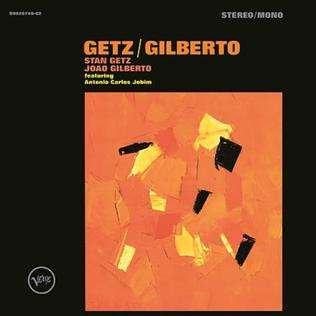 Elis Regina (1945-1982) popular singer in Brazil, worked with Jobim.
Aguas de Marco performed by Elis Regina, composed by Antonio Carlos Jobim