I never get tired of watching Wild Strawberries, it is an incredibly delightful, bittersweet, profound, provocative, and heart-warming film. It delves deep into the eternal issues that we all face about life, love, family, and aging. It is a roller coaster ride of emotions, as we journey with the main character's reflection on the different parts of his life. As we see his life unfold we reflect on our own with all its joys and sorrows. Wild Strawberries is a probing revelation of human character, desire, joy, and regret.
The Ingmar Bergman masterpiece is widely considered one of the greatest movies ever made; his warmest and finest of films. Wild Strawberries is a Swedish drama in glorious black and white that was released in 1957. Swedish filmmaker Bergman is the director and the film is acclaimed as his best work. It is available on Criterian Collection DVD, online streaming, and at libraries.
The cast includes Victor Sjostrom as Doctor Isak Borg, Bibi Andersson as both Isak's cousin and a hitchhiker, Ingrid Thulin as Isak's daughter-in-law Marianne, Gunner Bjornstrand as Isak's son Evald, hitchhiker Bjorn Bjelftenstam, and hitchhiker Folke Sundquist.
The movie received numerous awards, including Golden Globe, Oscar, BAFTA, Berlin, Venice, Bodil, FIPRESCI, Mar del Plata, Nastro d'Argento, National Board of Review, and others.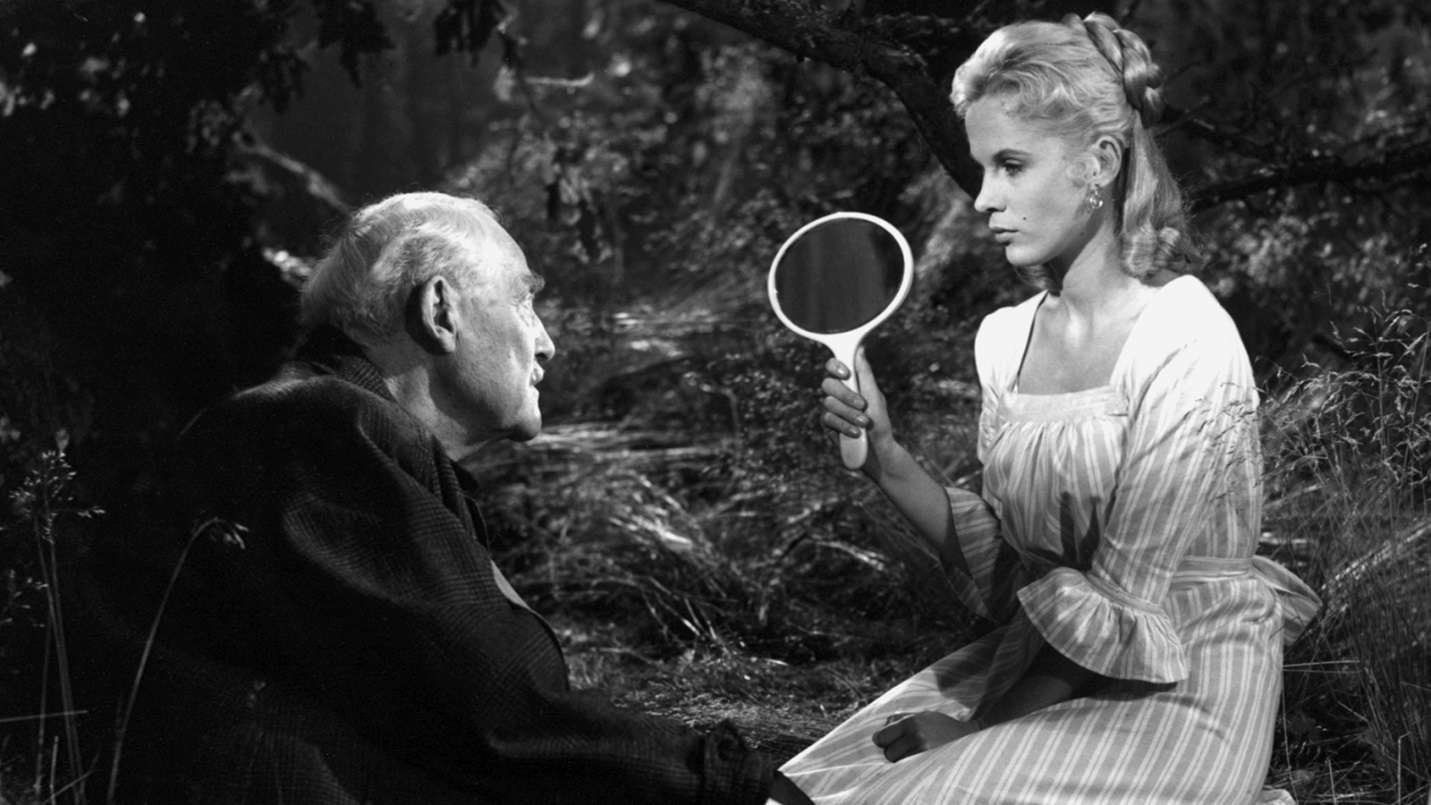 Victor Sjostrom and Bibi Anderson
The Plot
The story is about Isak Borg, a crotchety widowed and retired, seventy-eight-year-old medical doctor who is alone because people don't want to be around his cold demeanor. Isak goes on a nostalgic journey of re-discovery and muses upon the pleasures and failures of his own life, which confront him to come to terms with life.
He drives with his daughter-in-law Marianne, from Stockholm to Lund, to receive distinguished honors. Marianne is pregnant and considers leaving her husband Evald, Isak's son, who doesn't want the child, saying that he was an unwanted child in a hellish marriage. On the trip, they pick up three fun-loving young hitchhikers that give lighthearted humor to the film
Isak reflects on his life, he remembers his childhood by the sea and his former sweetheart Sara gathering wild strawberries. Sara married Isak's brother instead. He recalls his cold-hearted mother, his unhappy marriage, and is confronted by his loneliness, aloofness, and empty life.
Gradually Isak accepts himself, his past, present, and approaching death. The movie ends with Evald and Marianne reuniting in their marriage and Isak with a re-affirmation of life.
Gunner Bjornstrand and Ingrid Thulin
Ingmar Bergman
Ingmar Bergman (1918-2007) was a Swedish film, TV, and stage director, screenwriter, playwright, and novelist. He directed over 60 films and 170 stage plays. He is considered one of the greatest and most influential filmmakers of all time. All the leading modern film directors have praised his work and influence.
Bergman is known for many highly acclaimed films, such as: Wild Strawberries, Persona, The Seventh Seal, The Virgin Spring, Through a Glass Darkly, Cries and Whispers, Autumn Sonata, Fanny and Alexander, and others. He was awarded numerous awards with multiple Academy Awards, BAFTA, Cannes, Berlin, Venice, Golden Globes, Bodil, Cesar, Goethe, Praemium Imperiale, and others.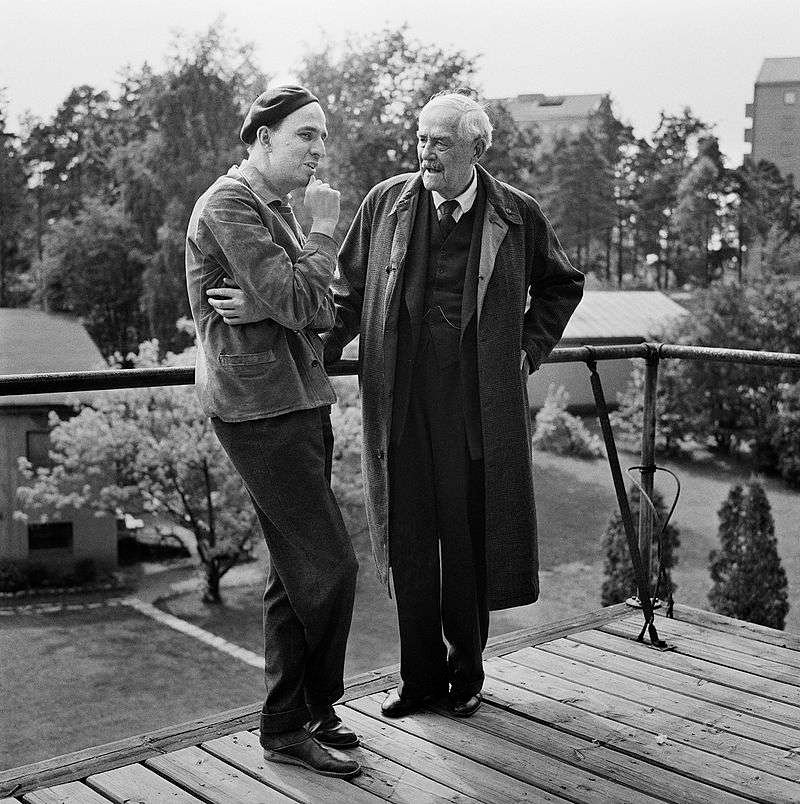 Ingmar Bergman and Victor Sjostrom