I was a longtime fan of Billie Holiday before this movie came out in 2021. I love her music, she was the leading talented young diva of her time. Many of her songs were very popular. She even played at Carnegie Hall and got three standing ovations. A great accomplishment for a young woman of any time.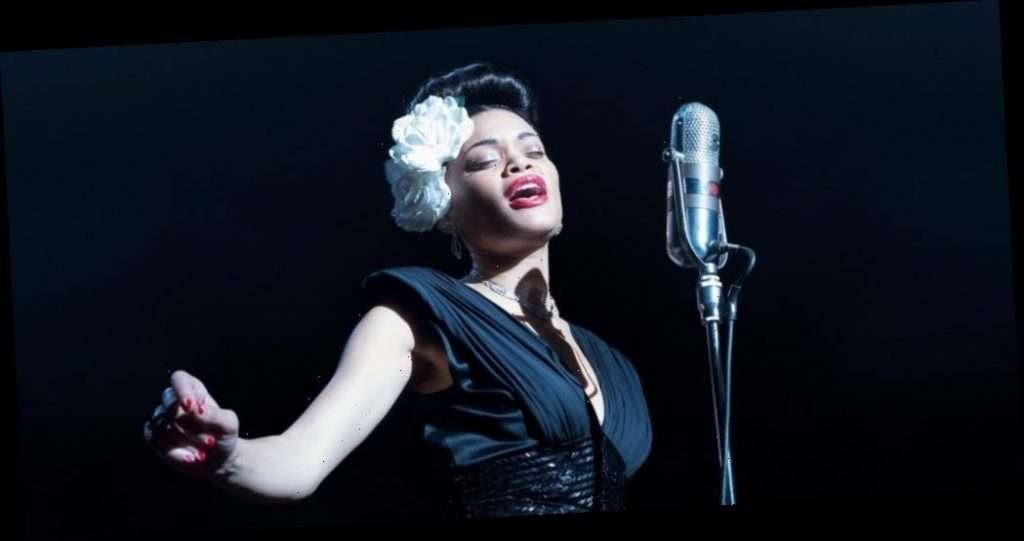 Andra Day acting in the role of Billie Holiday
When the movie came out, The United States vs. Billie Holiday, I watched it to see how well it compared to real life of the famous singer. I noticed it concentrated on her song "Strange Fruit" throughout the whole movie. They also brought into light in her part in the civil rights movement. When asked to do this article, I did my research into her real life, to compare the movie to her real-life story, who was the real Billie Holiday.
Billie Holiday was the most popular, highly awarded, and highly paid jazz singer in the world, on stage, radio, recordings, and movies. She was sent to prison and reduced to drug addiction after the death of her mother. Billie Holiday died young only in her 40's.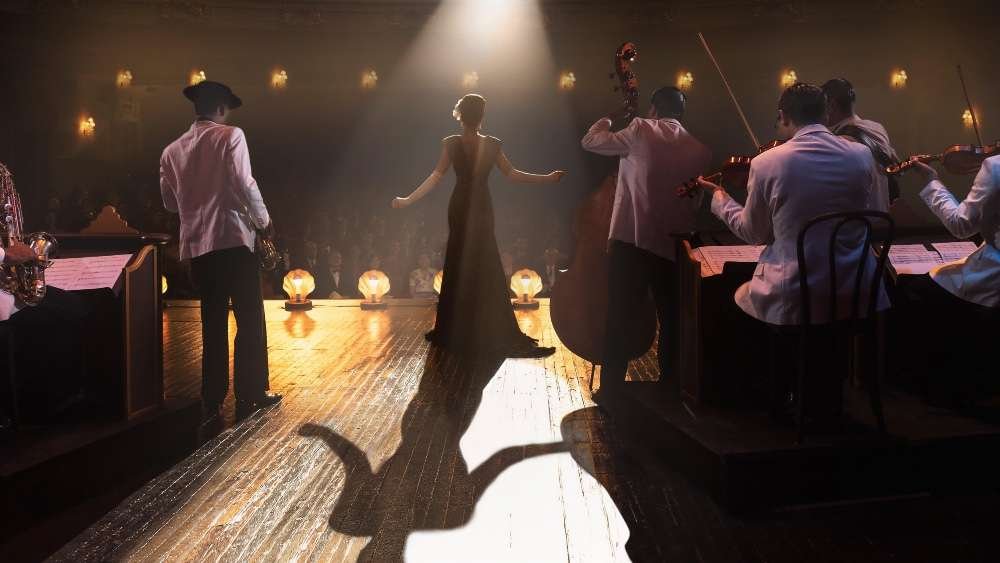 movie scene
Holiday's autobiography came out in 1956, it was called "Lady Sings the Blues". Written by William Duffy. This shinned new light on the truth about her real life. I used this autobiography as reference to who she really was. I feel the movie could have gone in to more detail about who she was as a great vocalist and a rising star.
In her early years, she grew up in Philadelphia, Pennsylvania. Her real name was Eleanora Fagan born April 7, 1915. Holiday spent most of her childhood in Baltimore, Maryland. Her father Clarence Holiday was a jazz guitarist in the Fletcher Henderson Band. Her mother Sarah Juila Fagan was the one who primarily raised her, unfortunately her father was an infrequent visitor in her life growing up.
Sadie Fagan married Philip Hough in 1920 and for a time she had a stable home. But the marriage only lasted a couple years. Holiday and her mother went right back to struggling to survive on their own. The hard life made Holiday turn to skipping school.
The United States vs Billie Holiday movie trailer
https://www.youtube.com/watch?v=USi-ppCfxEA
She ended up having to go to "The House of Good Shepard" for truancy. A facility for troubled African American girls in 1925. She was only 9 years old, the only one there that young. She was sent home only after a year, back to her mother. After rumors of sexual assault charges were made. No legal charges ever were ever made to those who committed the assault, or fines to the facility. This pain she had to endure with haunted her for years to come
In the movie they did not go into her childhood much. They did show flashbacks of memories during her drug use. Dark times led her to heroin and drinking, to deal with the pain she went through. Her mother came to New York in 1928 to work as a house maid. Unfortunately, the great depression hit New York and left her mother unemployed. Once again hard times came to Billie Holiday and her mother. It was very difficult for a single woman with a daughter in the 1920's, especially when there is no work.
In 1932 Billie auditioned as a singer and was hired. For the next few years, she sang in many Harlem clubs. Until her career gained popularity with help from John Hammond, who introduced Benny Goodman to use her on a recording in 1933. It was her recordings, made between 1935 to 1939, that gained her an international reputation. She had performances all over the U.S. and Europe.
Her popularity grew for her outstanding ensemble, solo work, and star groups led by pianist Teddy Wilson. During the late 1930's she was also a big band vocalist. First, she played with Count Basie in 1937. Then a year later she played with Artie Shaw. Lester Young her saxophonist had a very close relationship her, not only as musical collaborators but as great friends, lovers, and soulmates for life. He is the one who named her "Lady Day", this became her stage name for many years.
Billie Holiday singing "All of Me"
https://www.youtube.com/watch?v=lI5ORDi7yOs
Holiday broke new ground when working with Artie Shaw, she became one of the first female African American vocalist to work with an all-white orchestra. She moved on after this opportunity to work in New York's Café Society. She developed some of her trademarks, wearing gardenia flowers in her hair. During this time Holiday also debuted two of her most famous songs. "God Bless the Child" and "Strange Fruit". This is where the movie starts in about the time she started singing "Strange Fruit".
Holiday singing "Strange Fruit"
https://www.youtube.com/watch?v=Web007rzSOI
Columbia Recods, Holliday's record company, was not interested in recording her popular but controversial song "Strange Fruit ". The song was about a struggle the black community had to endure in the south and the lynching of African Americans.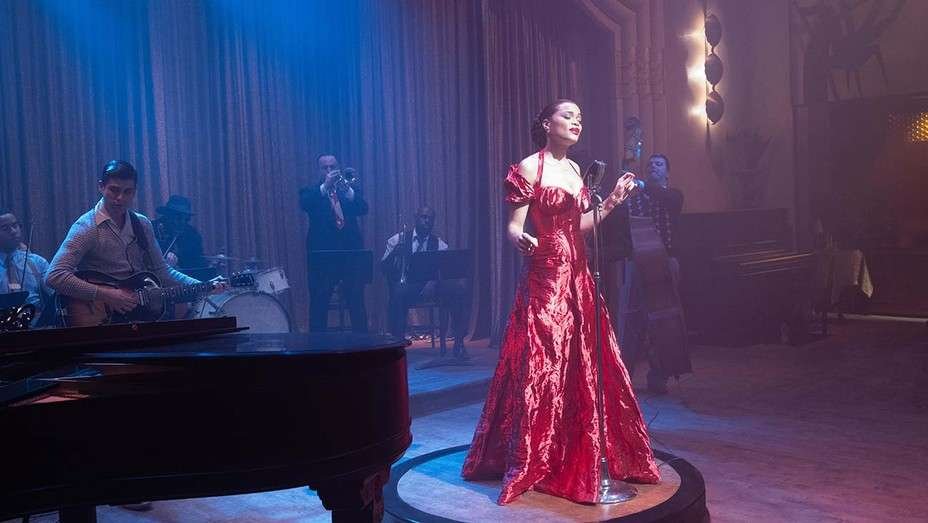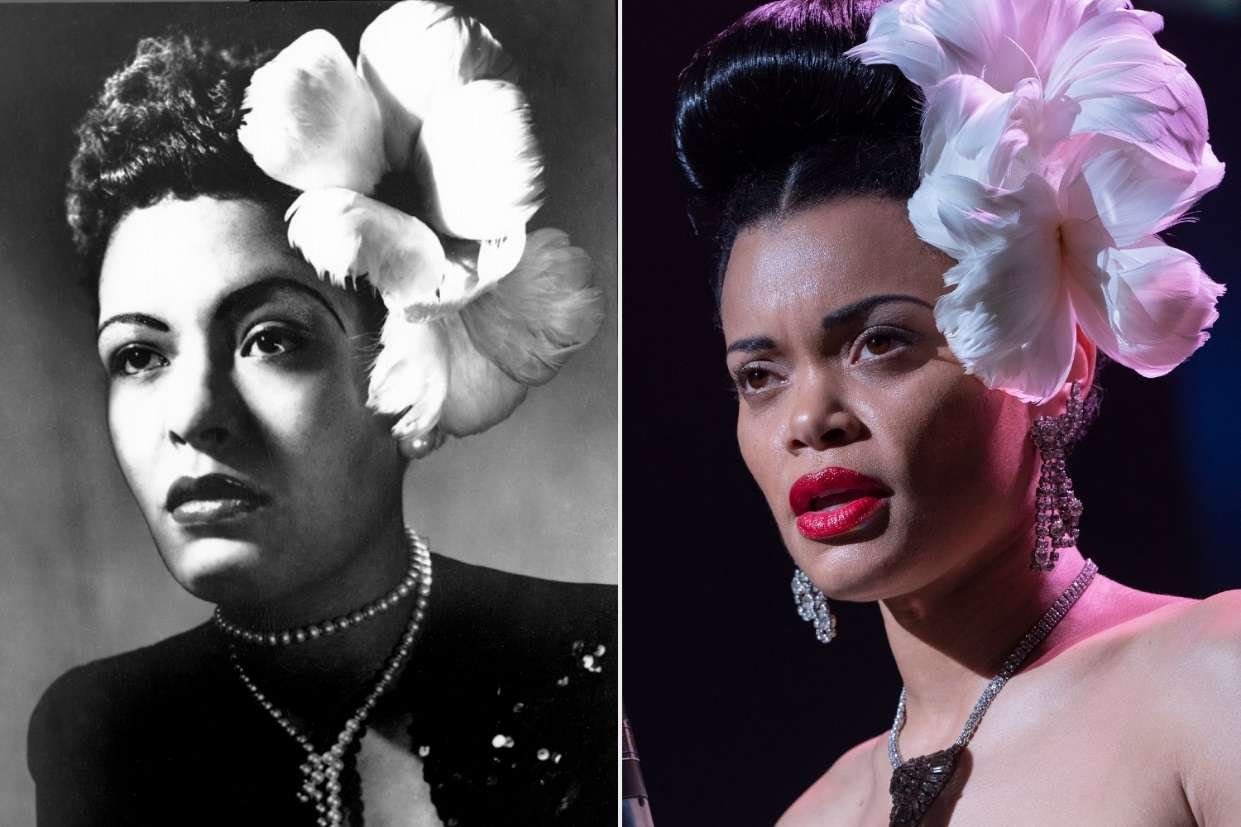 Holiday recorded the song with Commodore label instead of her main label with Columbia. Even though it was banded from some radio stations, it was very popular. Holiday sold out everywhere she played it. But it was causing attention, in 1939 Holiday received a warning from the Teasury Department Federal Bureau of Narcotics, a government agency which was around from 1930 to 1968.
They did not want her to raise awareness about civil rights in America, or the oppression that was felt by the black community in the 1930's and 1940's. So, they tried to silence her song to stop her influence she had with the jazz community and her many fans globally. The one who was pursuing her to stop singing, "Strange Fruit", was Commissioner Harry Anslinger of the Bureau of Narcotics.
In the movie Anslinger relentlessly pursued her all the way up until her death. She kept refusing to stop singing her song. She felt it was her right as an American citizen to speak up about her beliefs and express her freedom of speech through her music. That same year, Holiday had her popular song "God Bless the Child" released when she signed to Decca Records in 1944. She also had another hit the next year with "Lover Man", her boyfriend at the time was Joe Guy, he played as a trumpeter with her. Around this time when her mother died, Oct of 1945.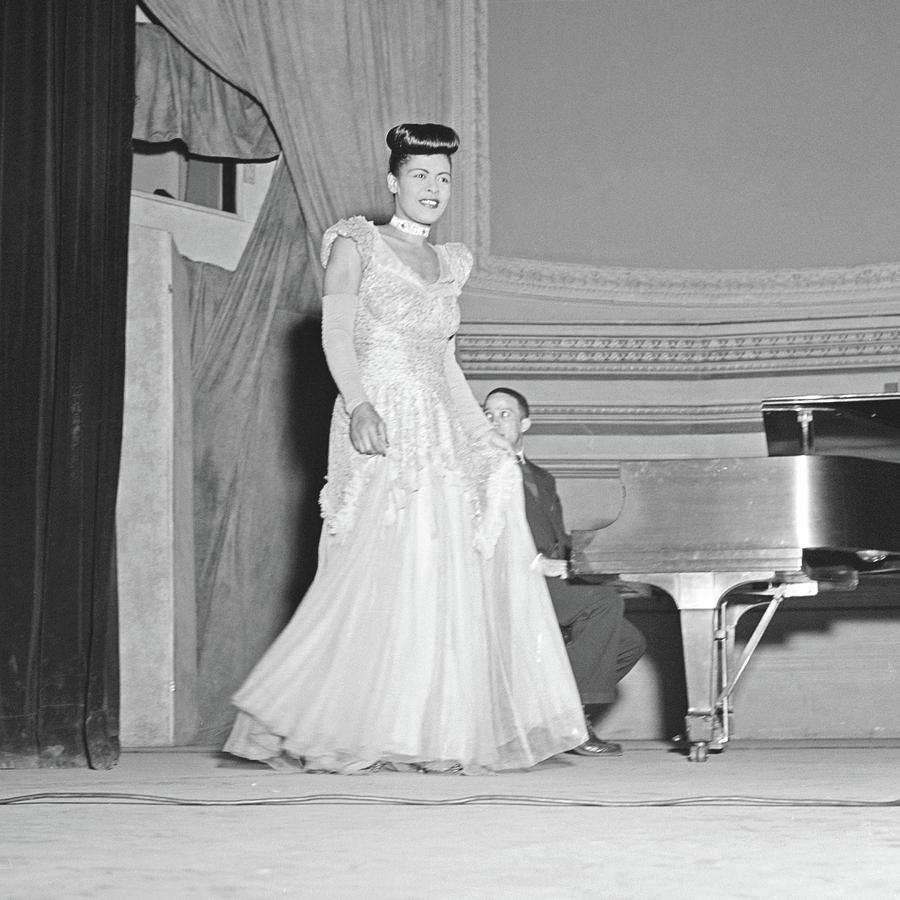 Holiday fell heavy into drugs and alcohol to ease her grief. Even though she had hard times after her mother's death, she kept singing and also appeared with her idol Louis Armstrong in the 1947 film New Orleans, albeit playing the role of a maid.
Holiday singing "I'll Be Seeing You", this song chokes me up.
https://www.youtube.com/watch?v=zDlKb2cBAqU
Unfortunately, Holiday's drug use caused her to get arrested and convicted for narcotics possession in 1947 and sentenced to one year of jail time. Holiday went to a federal rehabilitation facility in Anderson, West Virginia.
Holiday was released a year later. Once again, she faced new challenges because of her conviction. Holiday could still work with record labels and concert halls, but she was unable to play in cabaret and clubs. She did not give up, she worked hard and ended up selling out at Carnegie Hall. She received 3 standing ovations, even after her conviction she was more popular than ever.
She became one of the most talented young vocalists of the 1940's. Even though she had a hard past, she never gave up her dreams to be world known and she never stopped singing what she believed in. She was a strong woman who said her mind in real life. She always kept fight to be heard, in my opinion.
In the 1950's she began recording for Norman Granz the owner of some small jazz labels in 1952. She was doing tours in Europe. She was very popular in the U.S. and all over Europe. The tour was a great success. In 1958 Holiday recorded "Lady in Satin", with the Ray Ellis Orchestra for the Columbia label. The album highlighted her rougher voice in which she portrayed great emotional intensity. In her later years She gave her last performance in New York City. But not soon after that she died in the hospital for a heart attack and liver problems July 17, 1959.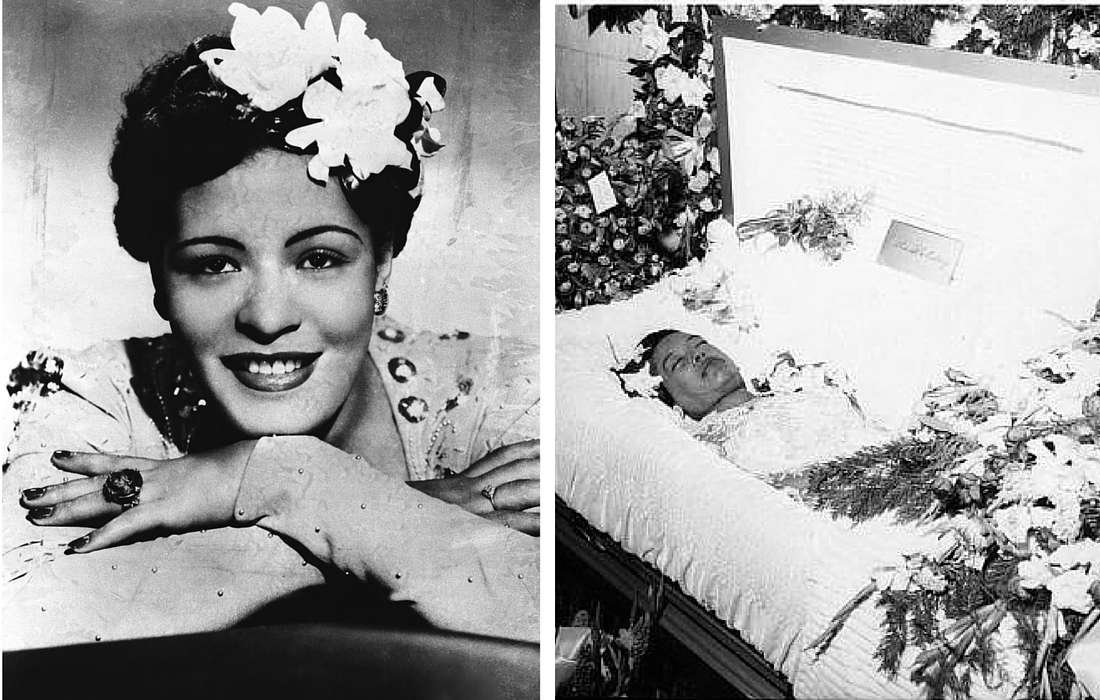 More than 3,000 people turned up at her funeral. People from all over came to say good bye to Lady Day. It was held at St Paul the Apostle Roman Catholic Church on July 21, 1959. Many people from the jazz world attended the occasion. Considered to be one of the best jazz vocalists of all time. Holiday has influenced many artists to this day. She continued to influence future generations.
Holiday's Autobiography was made into the 1972 film "Lady Sings the Blues", Diana Ross played the role of Billie Holiday. In 2000, Holiday was added into the "Rock Hall of Fame", Diana Ross handled the honors. Just in the last year in 2021 Andrea Day played the role of Billie Holiday in the film "The United States vs Billie Holiday". Now a new generation can enjoy hearing her once again.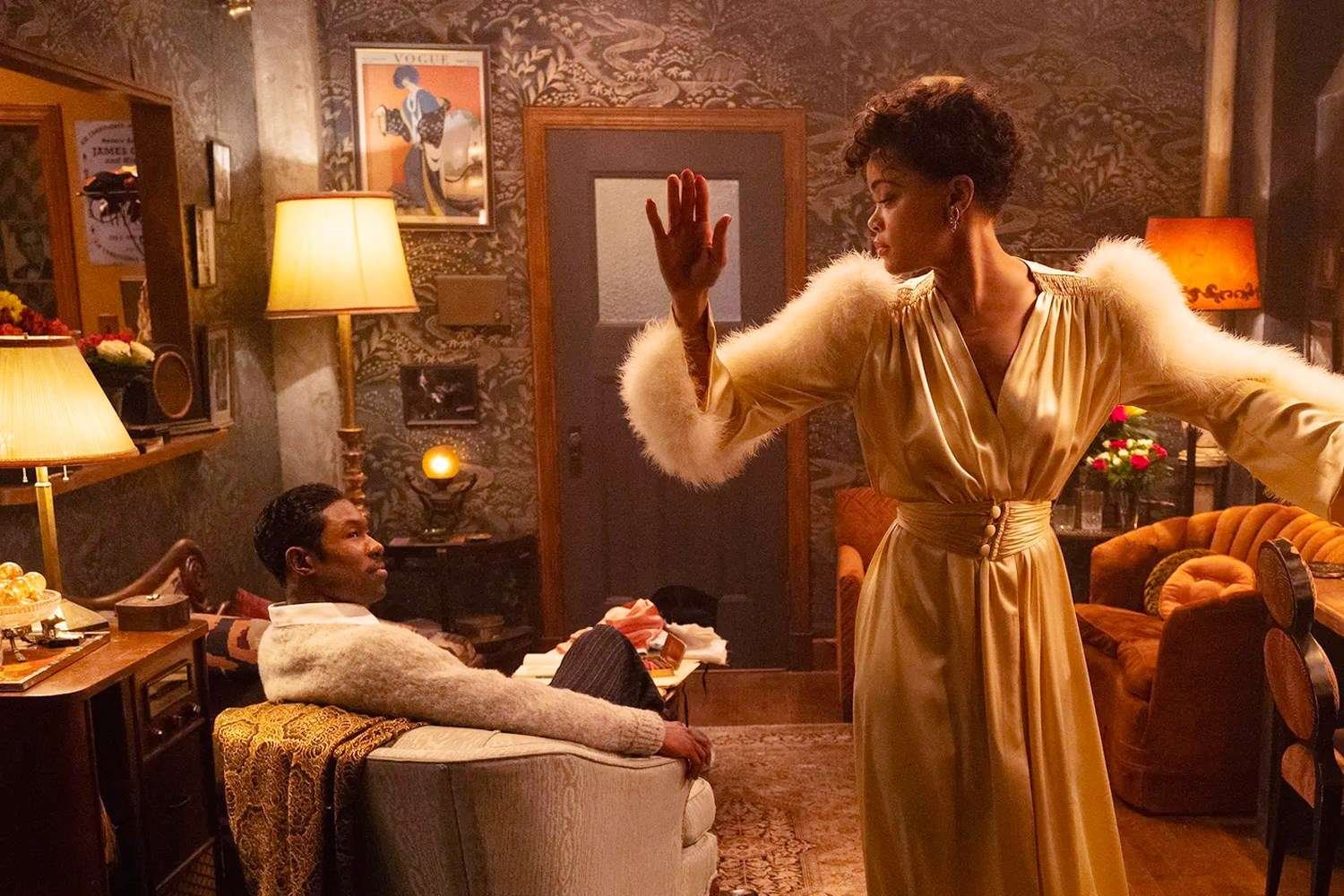 Sources:
IMDB
Rotten Tomatoes
Variety
Hollywood Reporter
Wikipedia
AllMovies
Deadline Hollywood
Film Hounds
Film Spotting
Film Week