What Down Beat Magazine calls "the greatest jazz concert ever", performed by a quintet of legendary all stars. On May 15, 1953 the quintet performed at the Massey Hall in Toronto, Canada, making a milestone of jazz history. The 'dream team" of Dizzy Gillespie, Charlie Parker, Bud Powell, Charles Mingus, and Max Roach. This is what the Beat Generation is all about.
"The group's collective rapport is magical. Their fervent solos seem to flow like one uninterrupted idea." (Allmusic)
The Quintet members included some of the leading pioneers of bebop and modern jazz. It was the only time the five musicians recorded together and the last recorded meeting of Gillespie and Parker. The concert had a low turnout because of the televised heavy weight bout between Rocky Marciano and Jersey Joe Walcott. The event producers couldn't pay the musicians. Charles Mingus and Max Roach recorded the concert for their Debut Record label.
The album is ranked as one of the most important albums in jazz and is an essential addition to any serious jazz collection. Ranked by Down Beat with 5 stars out of 5, Allmusic 5/5, Rolling Stone 5/5, and Penguin Guide 4/4. It has been inducted into the Grammy Hall of Fame and the National Public Radio "Basic Jazz Library".
Perdido recording
Charlie "Bird" Parker (1920-1955) alto saxophone, composer. An icon of modern jazz and the Beat Generation. Miles Davis said that jazz history can be summed up "in four words – Louis Armstrong, Charlie Parker". Characterized by his fast tempo virtuosic technique, Parker introduced revolutionary harmonic ideas into jazz, rapid passing chords, altered and substituted chords.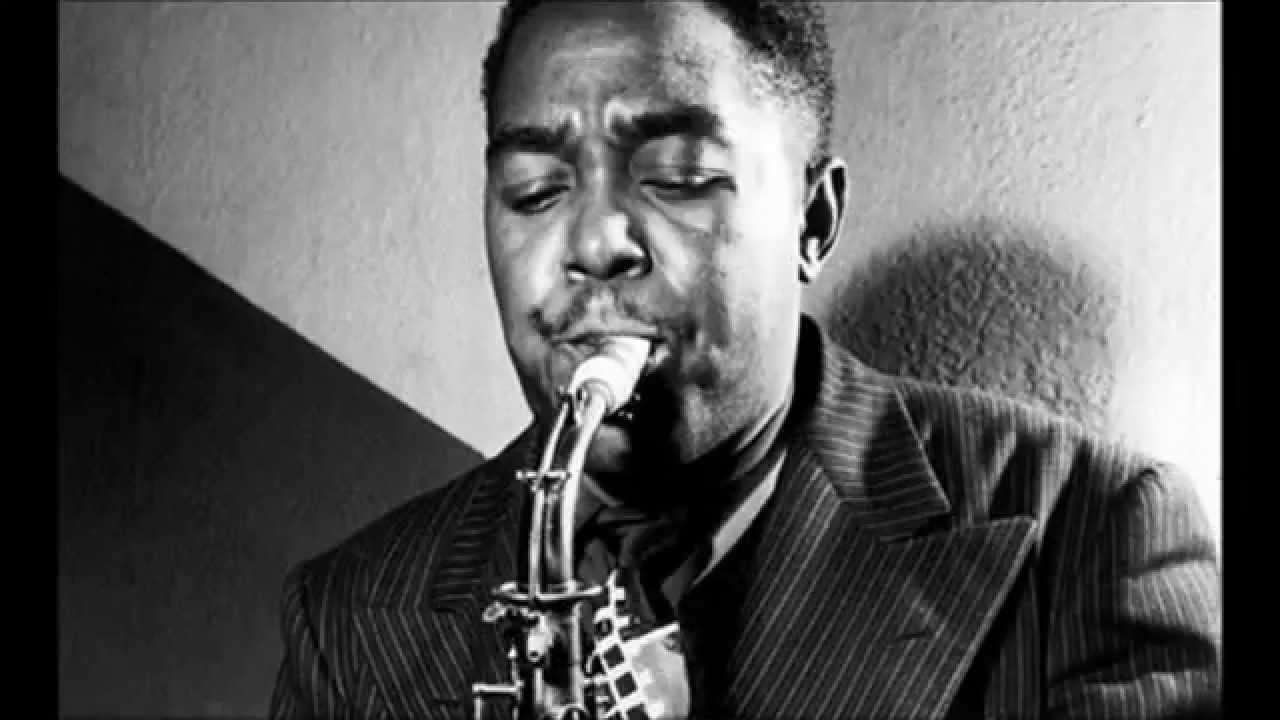 Charlie Parker
Dizzy "Diz" Gillespie (1917-1993) trumpet, composer, and showman. A virtuoso considered one of the greatest trumpet players of all time. His playing was so complex and innovative that few musicians could master his style. With Parker they revolutionized jazz with innovative techniques and compositions previously unheard of. Wynton Marsalis said that "his rhythmic sophistication was unequalled, a master of harmony, a unique complex style."
A Night In Tunisia recording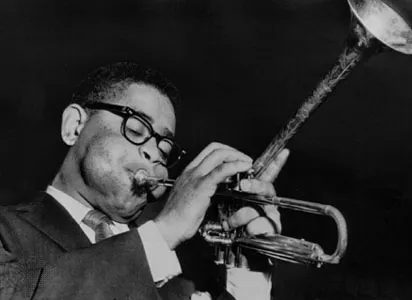 Dizzy Gillespie
Bud Powell (1924-1966) piano. A leading figure in jazz called "the Charlie Parker of the piano." Miles Davis said, "Bud was a genius piano player, the best there was of all the bebop piano players. He was one of the few musicians who could play, write, and read all kinds of music." Powell greatly extended the range of jazz.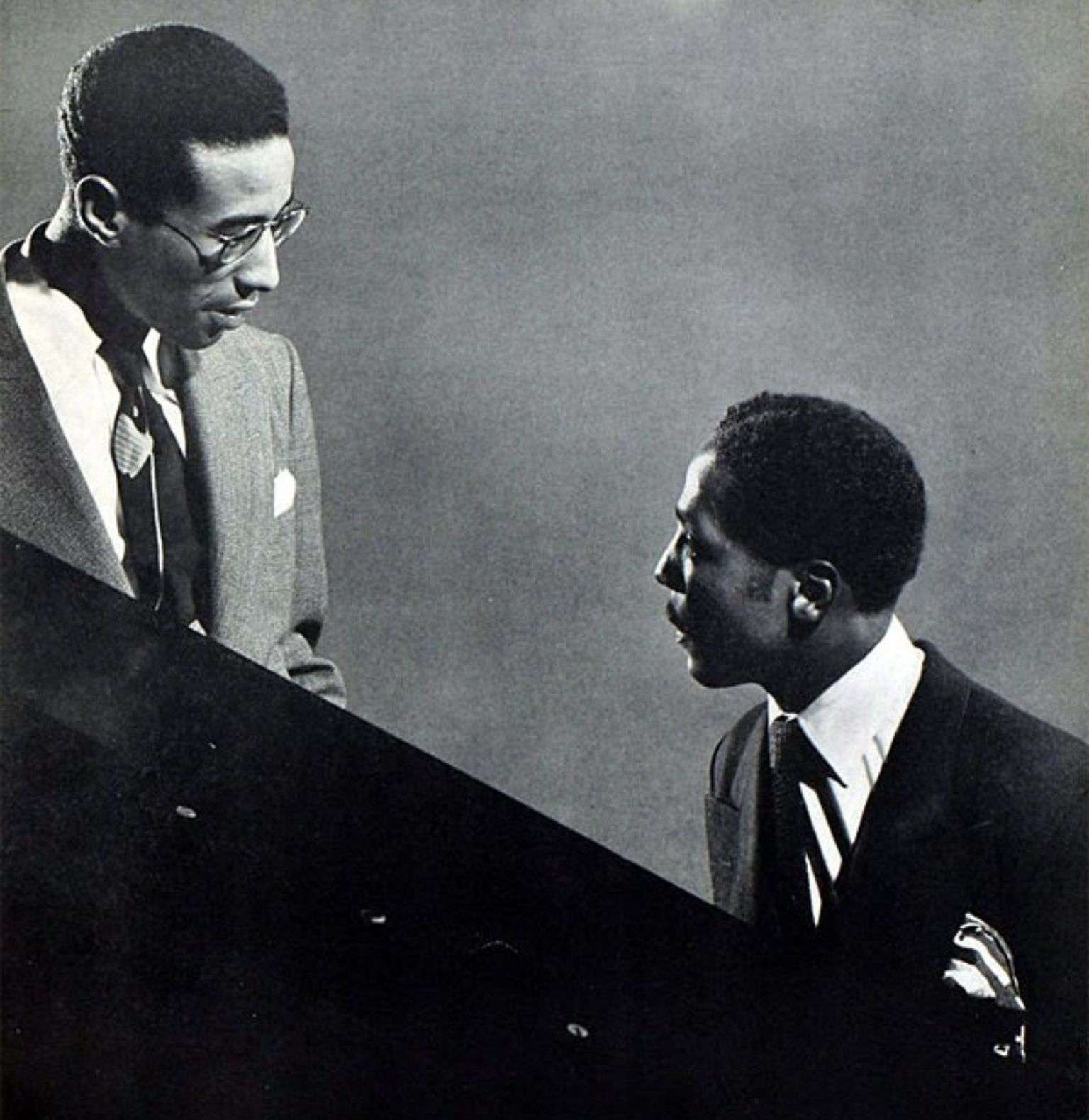 Max Roach, Bud Powell
Charles Mingus (1922-1979) bass, piano, and brilliant composer in jazz and blues. A major big band leader and composer. Mingus is considered one of the greatest jazz musicians in history who worked with all the greats. He pioneered collective improvisation.
Max Roach (1924-2007) drums. Is considered one of the most important drummers in history. Roach studied classical and jazz music. He developed a flexible, flowing rhythmic pattern allowing soloists to shine. Max Roach formed a famous quartet with Clifford Brown and recorded with all the greats.
Charlie Parker, Charles Mingus
Songs on the album:
Perdido composed by Juan Tizol in 1941 and a signature song of Duke Ellington. Opens the album with a hard bop number showing off excellent solos by each member, Parker at his best, Gillespie excellent, Powell masterful, Roach and Mingus drive the set.
Salt Peanuts composed by Dizzy Gillespie and Kenneth Clark in 1942. A high energy explosion with lightning fast tempo. Gillespie adds scat singing vocal. Gillespie and Parker take it to the heights trading off back and forth dueling solos. Powell breaks in with virtuosity.
All the Things You Are composed by Oscar Hammerstein and Jerome Kern in 1939. A delightful cool jazz ballad. It takes you away to some dark smoke filled jazz club tucked away late at night in Greenwich Village.
Wee composed by Dizzy Gillespie. A fun fast paced driving tune with lightning fast licks.
Hot House composed by Tadd Dameron in 1945. Vintage bebop that we have come to expect from Parker and Gillespie with solos reaching the higher stratosphere. Mingus and Powell shine. It will make you snap your fingers, tap your feet, and don a beret and sunglasses.
A Night In Tunisia composed by Dizzy Gillespie and Paparelli in 1942. A wonderful jazz standard with a unique melody. A Parker– Gillespie signature song with steller solos from some distant domain. The band is clearly having fun with this set and merge into a finely tuned machine. The album recording is the 'definitive' version.
Hot House recording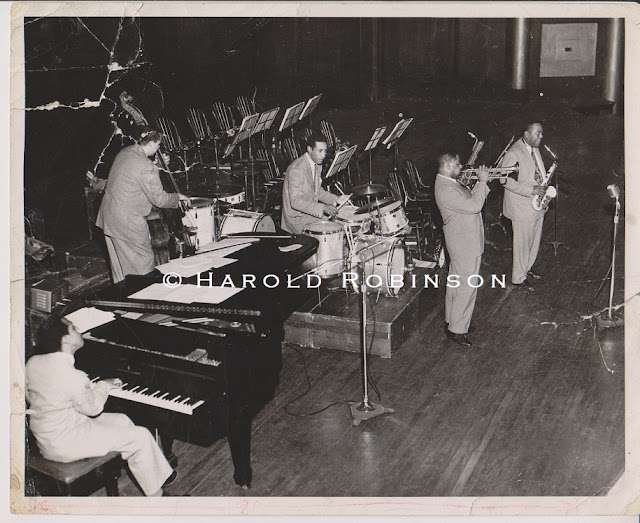 Quintet, Massey Hall, Toronto, 1953