This blog is a tongue-in-cheek look at celebrities in hats and is meant to be lighthearted.
But First, An Obligatory and Utterly Captivating Introduction on Hats
To this day, hats remain a staple fashion accessory, whether in film, magazines, or professional sports—moreover, beyond being worn by larger than life characters, hats are still chosen and worn by everyday people as a means of personal expression and style.
In my childhood, men wore fine suits, starched shirts, silk ties, polished shoes, leather-banded watches, fitted overcoats, and an array of hats. Women also spent time and energy selecting their wardrobe choices—donning elegant suits or dresses, along with trendy high heels, matching jewelry, stylish hats, and gloves to complete their ensembles. My father went to work every day in a suit with a hat to match, and my mother would never think of going out without a hat, heels, and gloves. To me, 'clothes still maketh the man'.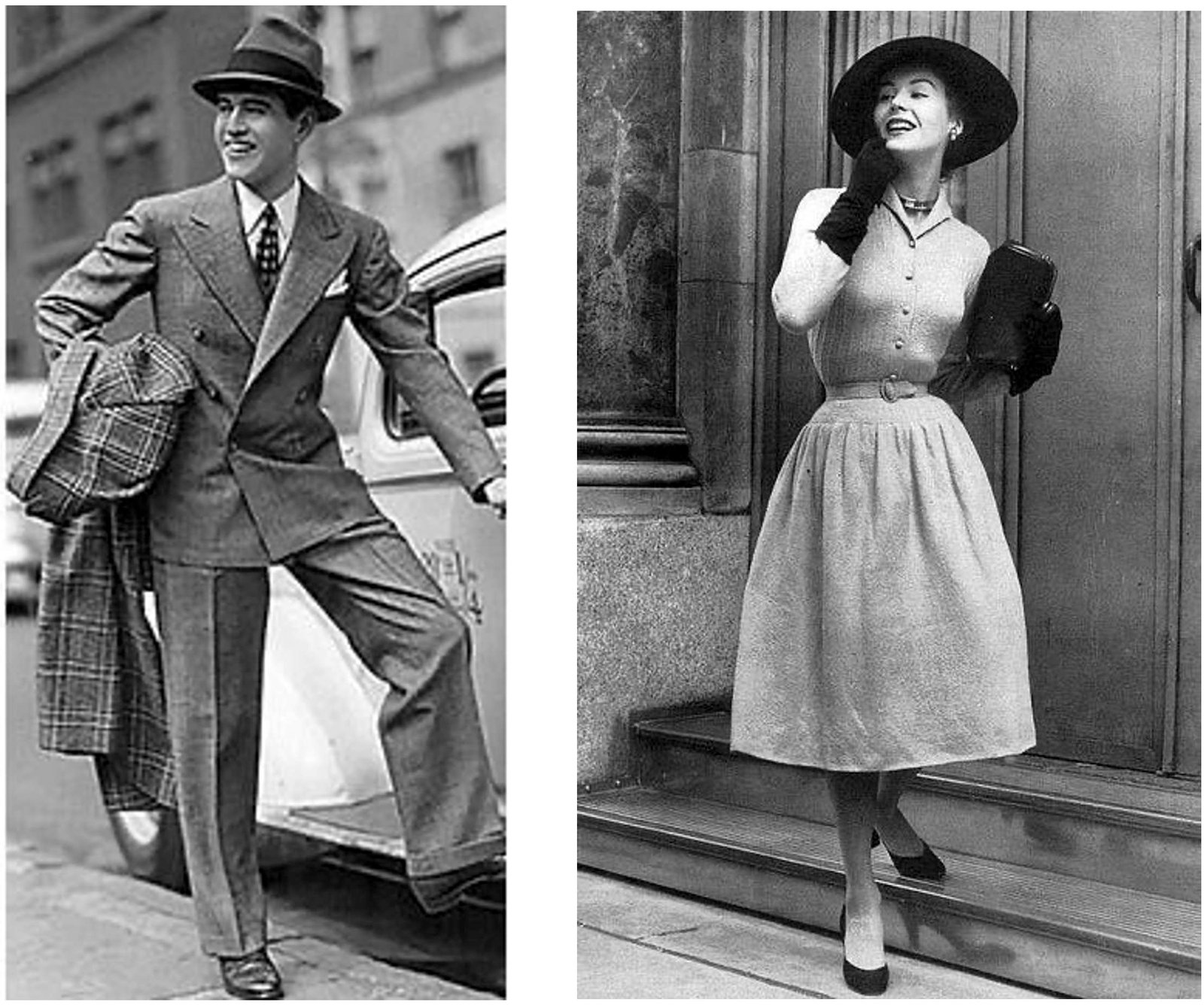 I'm old fashioned and miss those bygone days of style. During my years in business, I made it a point to wear tailored suits and developed an appreciation for the art of hat wearing.
Every time I have reason to dress up, the origin story of purchasing my first fashionable hat comes to mind. I was once trying on a fedora at a department store when two women walked by and commented that I looked good in the hat. Caught unaware, their compliments gave me a whole new appreciation for how a hat can give off a certain mystique.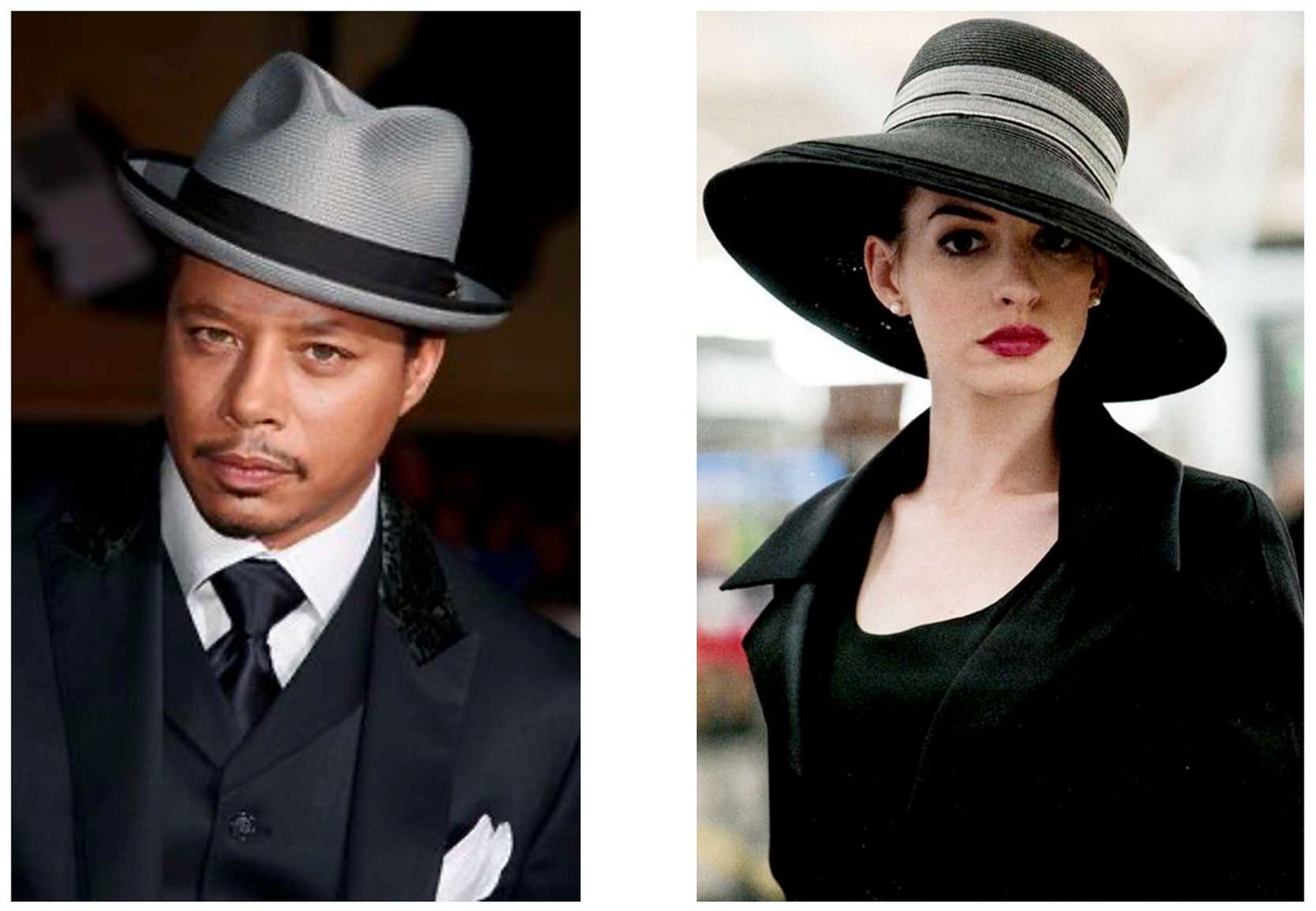 On special occasions, whenever dressing up is called for, whether for swanky soirées or heading out for a New Year's Eve gala complete with Argentine tango dancing, I don my tux and dust off my fedora.
I'm not the only person to enjoy looking stylish or reaping the benefits of a well-selected hat. If you're seeking a style upgrade, are already a hat lover, or find yourself curious about the wide variety of hats available—then let's take a look at a few examples of how hats can complete a look, give off a sense of one's character, convey confidence and style—or—warn people that you are not to be trifled with.
As they say: If the hat fits…wear it.
Casablanca war time drama movie, 1942, with Humphrey Bogart and Ingrid Bergman.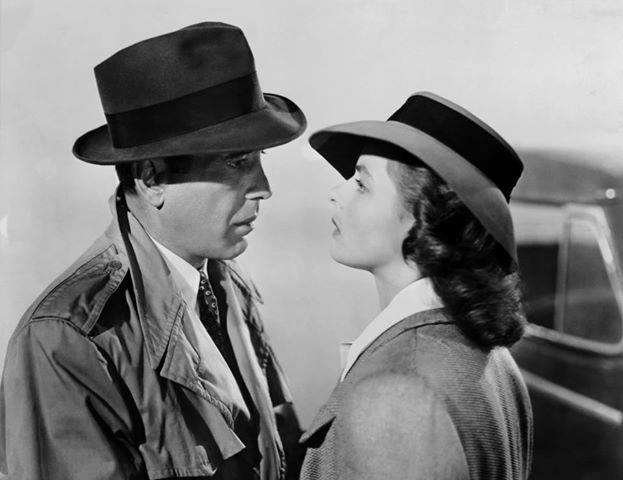 Apparently, a hat was required in the 1940s to save the world from the Nazis. Sacrifices had to be made, but "We'll always have Paris." Humphrey Bogart
Ilsa (Ingrid Bergman): Finally, a real man! I can escape being tied to that loser Victor and have a real life.
Rick (Humphrey Bogart): Who writes this stuff? In real life, I would never leave Ingrid, screw Victor Lazlo – she's mine.
Audrey Hepburn as Holly Golightly in Breakfast at Tiffany's romantic comedy film, 1961.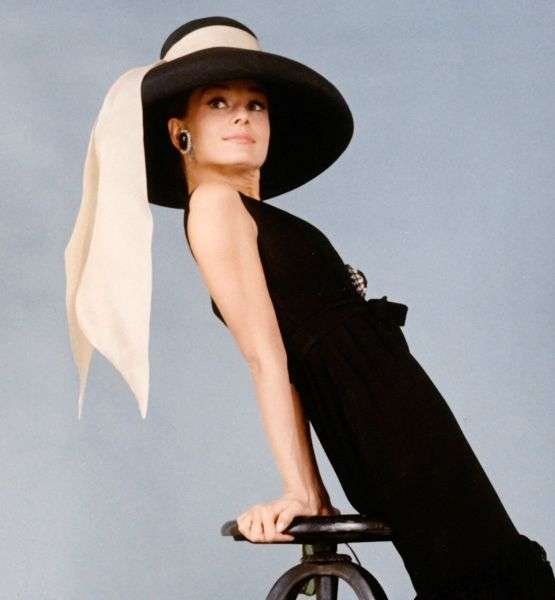 Be an adorable, elfin New York café society girl living in a get-rich-quick fantasy world, wearing a broad rim hat with a little black dress, and capture every man's heart in America.
Dana Andrews in the film noir classic Laura, 1944, also starring Gene Tierney and Clifton Webb.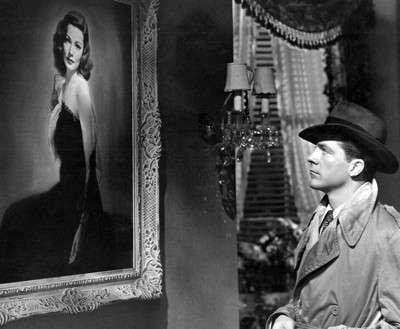 Wearing a hat is part of the job of being a hard boiled film noir detective who risks his career and sanity by falling in love with a portrait of a dead woman.
Ginger Rogers, 1930s film star famous in romantic comedy dance films with Fred Astaire.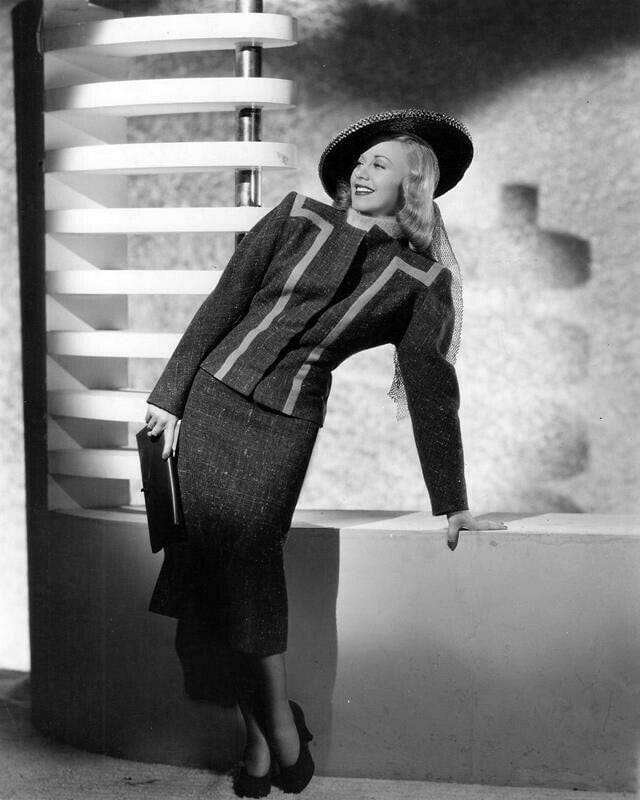 Good dancing Fred – Now why don't you try dancing backward in heels, and restricted in a heavy gown?
Kurt Godel and Albert Einstein at the Institute for Advanced Studies, Princeton University.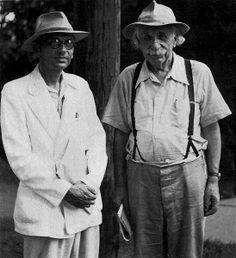 Just a couple of guys hanging out on a Sunday stroll on the Princeton University grounds, after fundamentally altering the laws of the universe, space, time, and the human mind.
Olympic athletic champion Jesse Owens, London, 1936.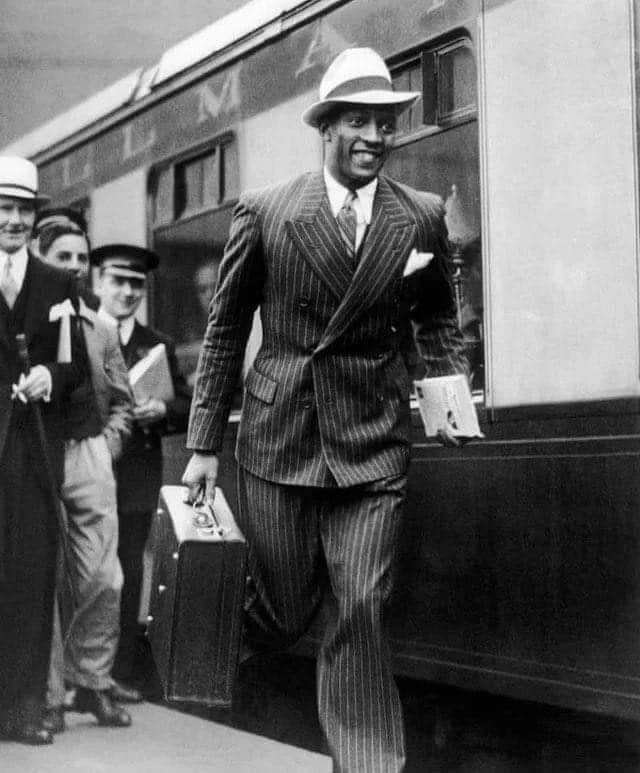 Walking proud after winning four gold medals at the 1936 Berlin Olympic Games and humiliating German Nazi Chancellor Adolf Hitler before the whole world.
Jane Greer in the Out of the Past, a film noir classic, 1947, with Robert Mitchum.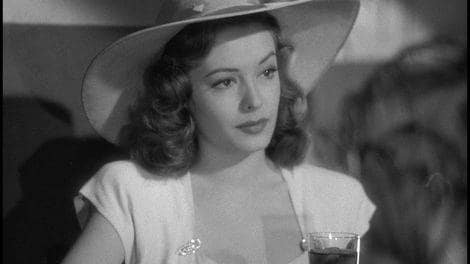 Wear a summer floral dress and a wide brimmed hat to look like an innocent ingenue before you kill your former lover and frame your current lover for the murder.
Sean Connery as James Bond in From Russia With Love, 1963.
A hat may come in handy in being suave and debonair in-order to seduce female spies and criminals, as well as the wives and mistresses of terrorists and criminal masterminds. All in a day's work.
What Ever Happened to Baby Jane psychological horror film, 1962, with Bette Davis and Joan Crawford.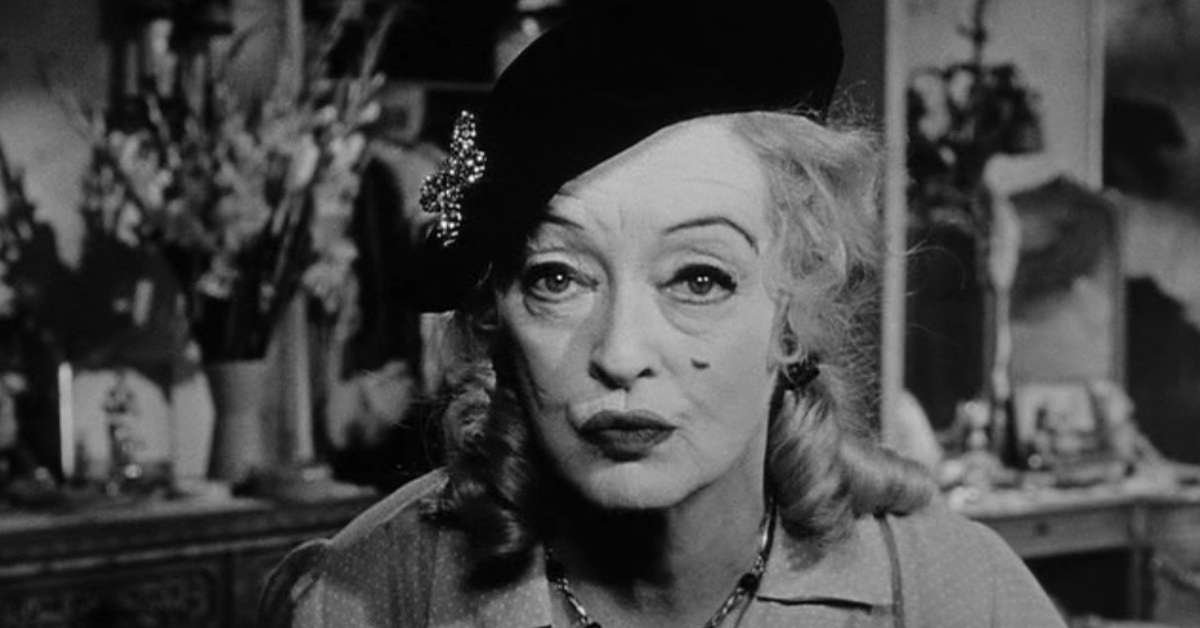 Finally I have that gold digger just where I want her – crippled behind bars in the basement, where I can torment and torture her for her money.
Billie Holiday, 1940s legendary jazz singer.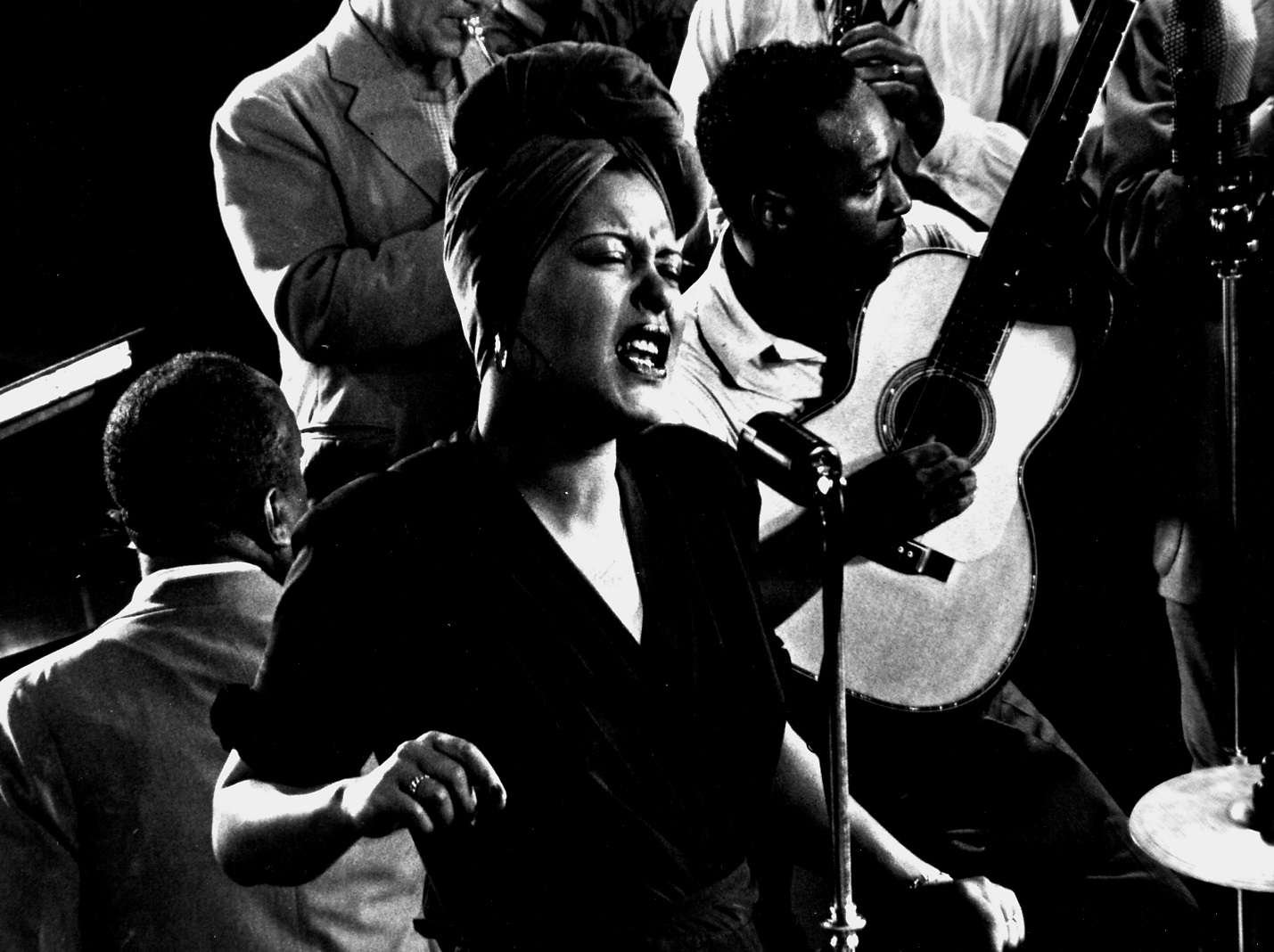 Become the most popular, awarded, and highest paid female jazz singer in the world on stage, radio, recordings, and movies. Before you are hounded and broken by the government for your political views and lifestyle, sent to prison, reduced to poverty and drug addiction, and die young.
Comedy team Dean Martin and Jerry Lewis, 1950s.
Dean Martin: I can't wait for my career to take off so that I can get rid of this jerk.
Jerry Lewis: That's right, leave all the work to the Jew while you go play golf and chase women.
Mommie Dearest biographical movie, 1981, about abusive mother Joan Crawford, played by Faye Dunaway.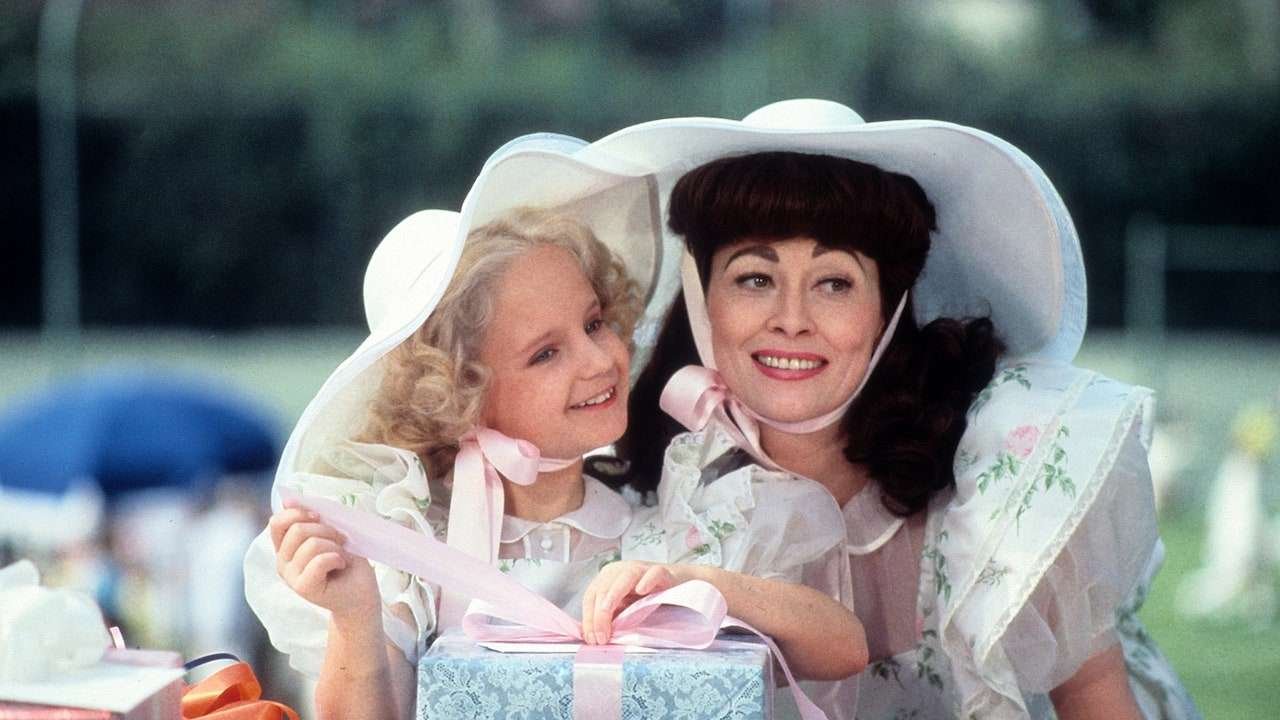 "No wire hangers. What's wire hangers doing in this closet when I told you: no wire hangers EVER? Answer me. Get out of that bed. Clean up this mess." Faye Dunaway
John Wayne as Ethan Edwards in The Searchers, a dark western movie, 1956, directed by John Ford.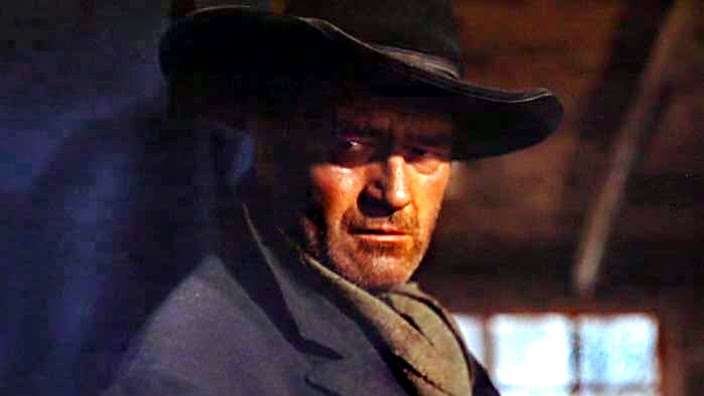 Become a cynical gunfighter in the 1860s West and spend five years tracking down the Comanche Chief Scar who butchered your brother, sister-in-law, and niece, and also abducted your young niece Debbie. All to exact revenge by killing Scar and then kill Debbie because you would rather see her dead than be an Indian.
Marilyn Monroe, iconic movie star, modeling a hat, 1950s.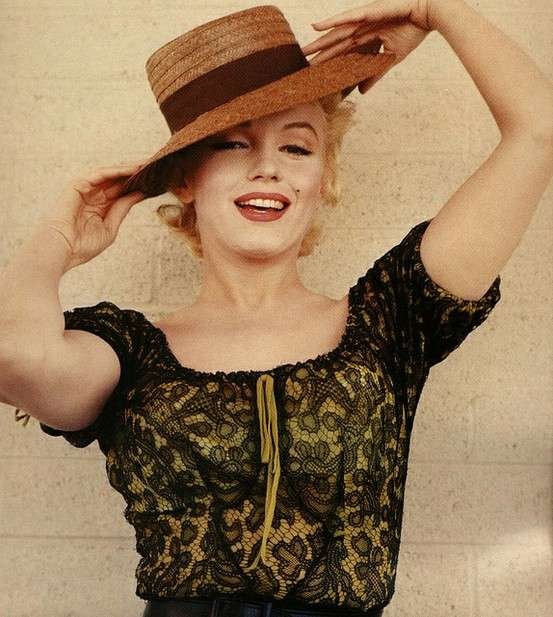 Remember ladies, a hat may be just the ticket in seducing and dominating the most powerful men in Hollywood, Broadway, Wall Street, professional sports, music, government, the Mafia—including a U.S. president and his brother.
James Steward as Elwood in the Harvey comedy film, 1950. Harvey is a pooka, a Celtic fairy spirit, often in the shape of a giant rabbit and usually invisible.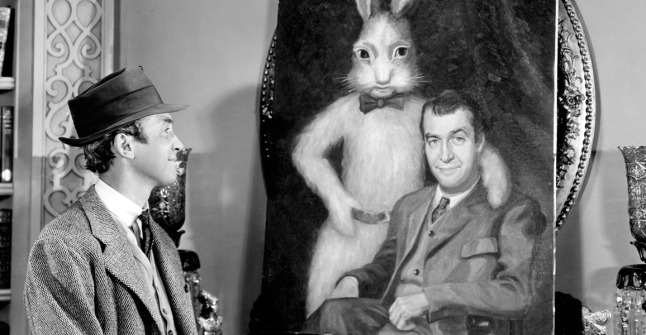 "Dowd's my name, Elwood P. Let me give you one of my cards. I would like to introduce you to my friend Harvey. Harvey and I sit in bars, have a drink or two, and make a lot of friends." Jimmy Stewart
The Killing, a film noir classic, 1956, directed by Stanley Kubrick. Stars Sterling Hayden as Johnny Clay.
Plan the perfect crime and pull off a successful heist of $2 million from a racetrack. But the plan didn't cover after the heist, like thieves that attack the robbers and all are killed in a shootout. Except Johnny who arrives late, takes all the money, and escapes with Fay. But the plan didn't cover the suitcase breaking at the airport and all the money is blown away on the runway, just as the police circle in on him.
Harry Potter and the Philosopher's Stone, fantasy movie, 2001. Stars Daniel Radcliff as Harry Potter, Emma Watson as Hermione Granger, and Rupert Grint as Ron Weasley.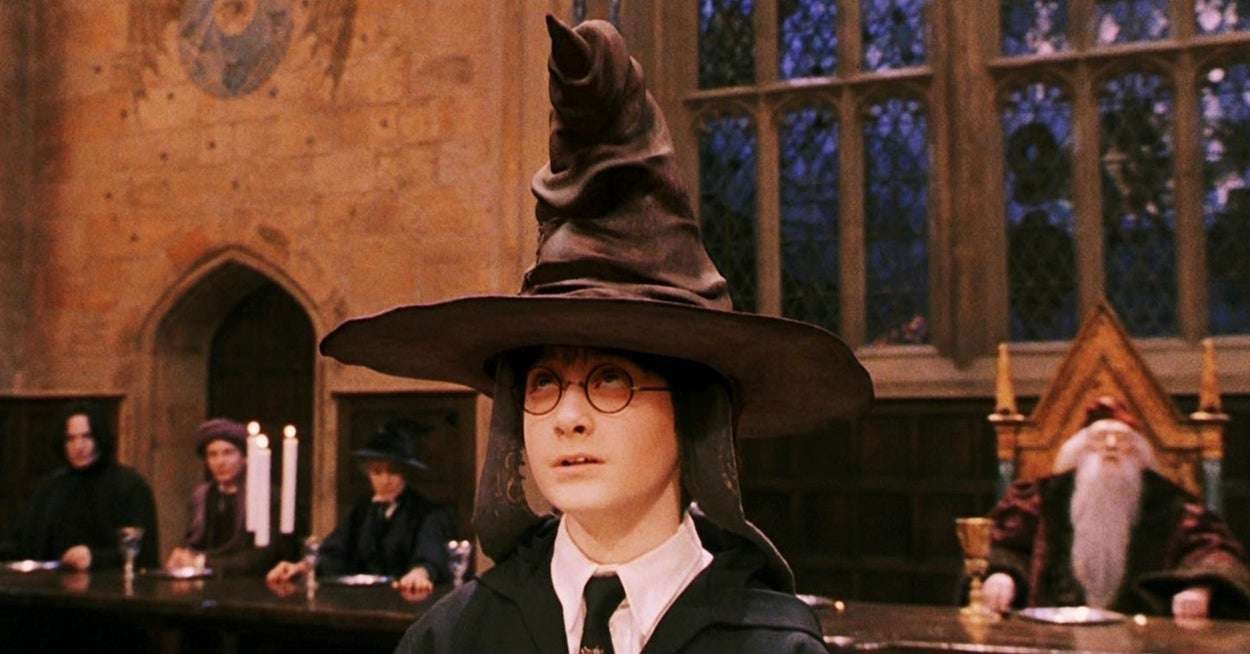 The Sorting Hat: Hmm, not Griffendor, Harry Potter should be in Slytherin House. He talks with snakes, is bound to Lord Voldemort, and his mother loved Severus Snape.
The Blues Brothers comedy movie, 1980, with John Belushi as Jake and Dan Aykroyd as Elwood.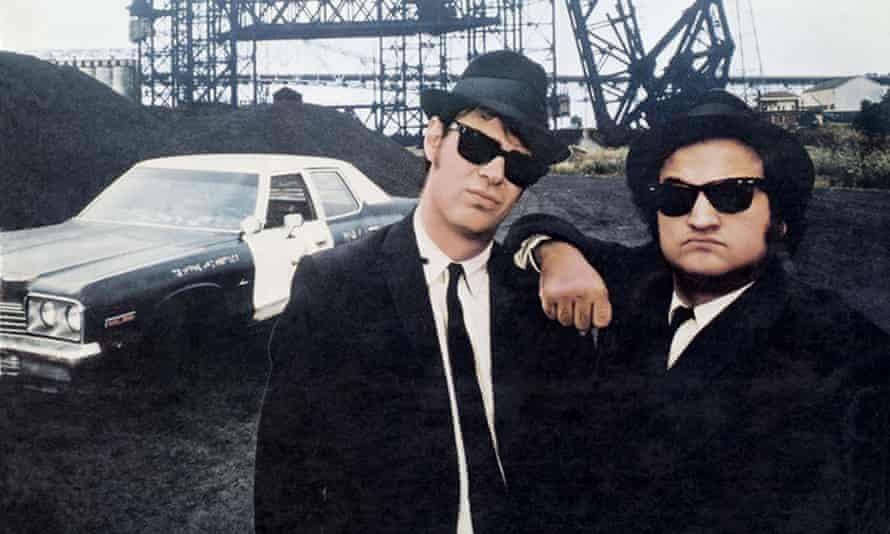 Be on a mission for God to raise $5,000 to save the Catholic orphanage run by Sister Mary Stigmata, aka "The Penguin". This will be helpful in evading high speed chases with Chicago Police, Illinois State Police, Illinois National Guard, SWAT teams, Nazis, and Good Ole' Boys.
Thelonious Monk, American eccentric bebop jazz musician, composer.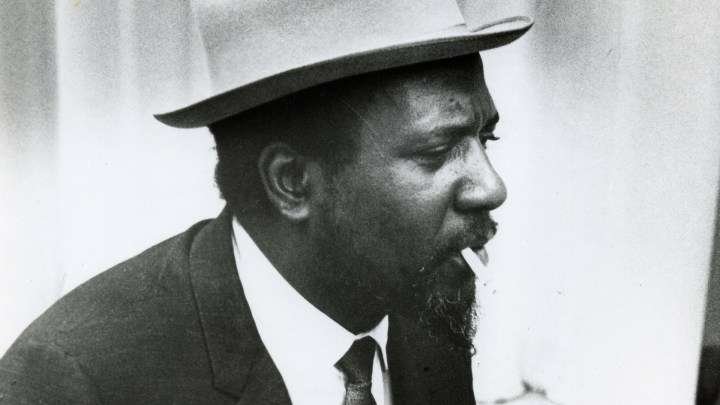 Be an eccentric out-of-this-world bebop jazz artist bringing bizarre, yet beautiful, music to this planet.
Chinatown neo-noir film, 1974, with Jack Nicholson as Jake Gittes and Faye Dunaway as Evelyn Mulwray.
Evelyn: "She's my daughter"
(Jake slaps her)
Jake: "I said I want the truth."
"She's my Sister"
–slap.
"She's my daughter"
–slap.
"My sister, my daughter."
–slap.
"She's my sister AND my daughter."
Harrison Ford as Indiana Jones in Raiders of the Lost Ark, 1981.
A fedora hat is a must when you need to steal the Ark of the Covenant away from the Nazis, who believed the Ark would give them an invinsible army for worldwide conquest. This will also come in handy later on in stopping Nazis from acquiring the Holy Grail.
The Big Sleep, a film noir classic, 1946, with Humphrey Bogart and Lauren Bacall.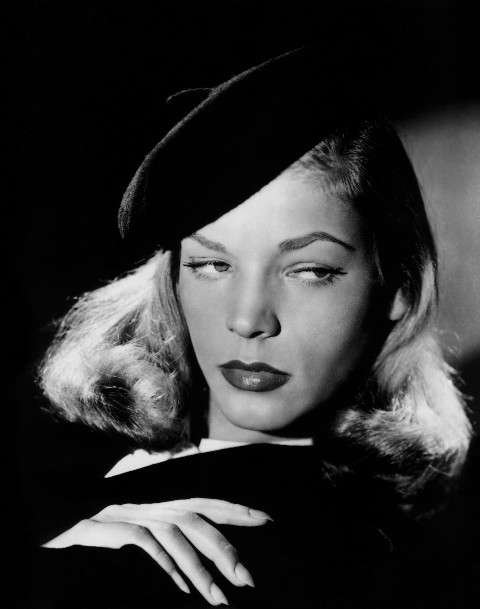 Donning a cute beret with a sexy tilt is just the thing to attract and marry Hollywood's top box office attraction and highest paid movie star. Not bad for a poor Jewish girl from the Bronx.
Blazing Saddles, a comedy movie, 1974, with Cleavon Little and Gene Wilder.
You need a good hat when you are on your way to be the new sheriff and run into Count Basie and Orchestra in the middle of the desert.
Frank Sinatra, Ole Blue Eyes, iconic singer, actor, and Chairman of the Board.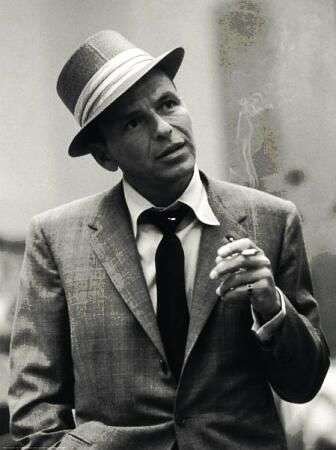 A hat to cover a receding hairline may be the trick to win back all those young female fans, maybe even save your marriage, and give you a comeback as a singer and actor.
Mildred Pierce, a film noir classic, with Joan Crawford as Mildred Pierce and Ann Blyth as Veda Pierce, 1945.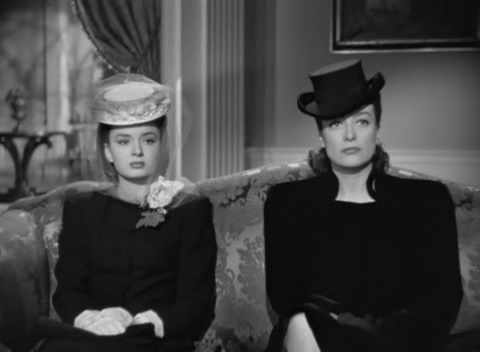 A hat may make you a good mother to spoil your over indulgent daughter who will stop at nothing to become rich and famous by destroying anyone in her way, even her own mother.
Bill Robinson "Bojanles" in Stormy Weather, a musical film, 1943.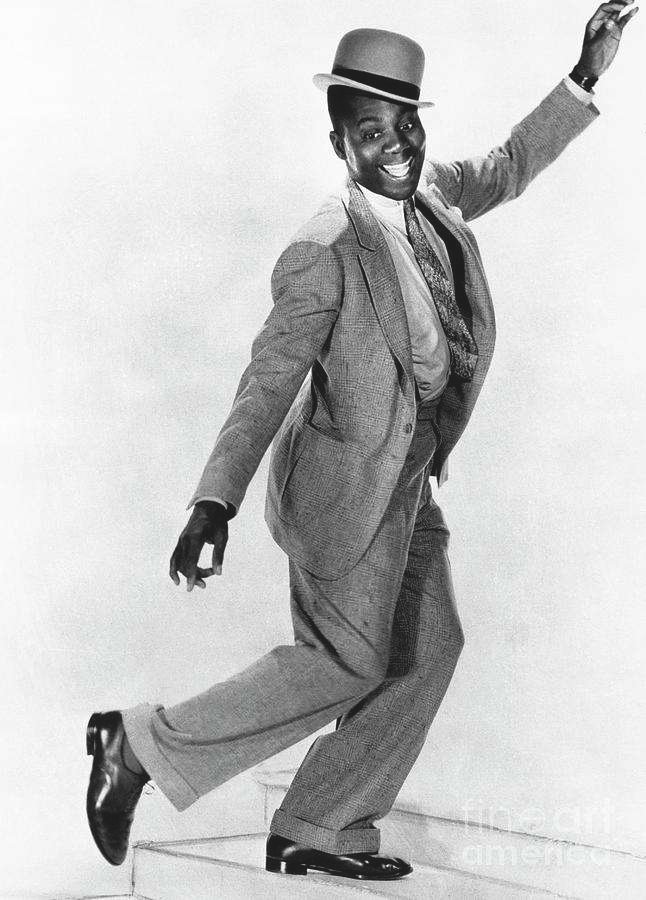 A signature bowler hat comes with the job of being the best dancer on Broadway and in Hollywood – its 'copasetic'.
Malcom McDowell as Alex in A Clockwork Orange, a crime thriller movie, 1971.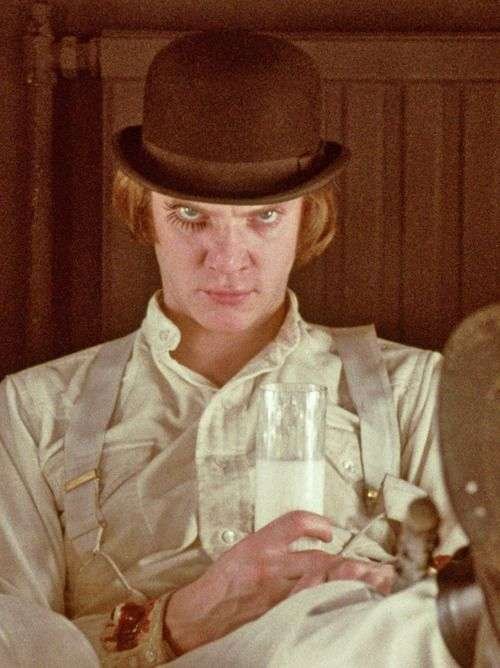 A good bowler hat gives the right stylish accent for nightly killing sprees by psychotic sociopaths.
Bank robbers Bonnie Parker and Clyde Barrow, Central States from Texas to Minnesota.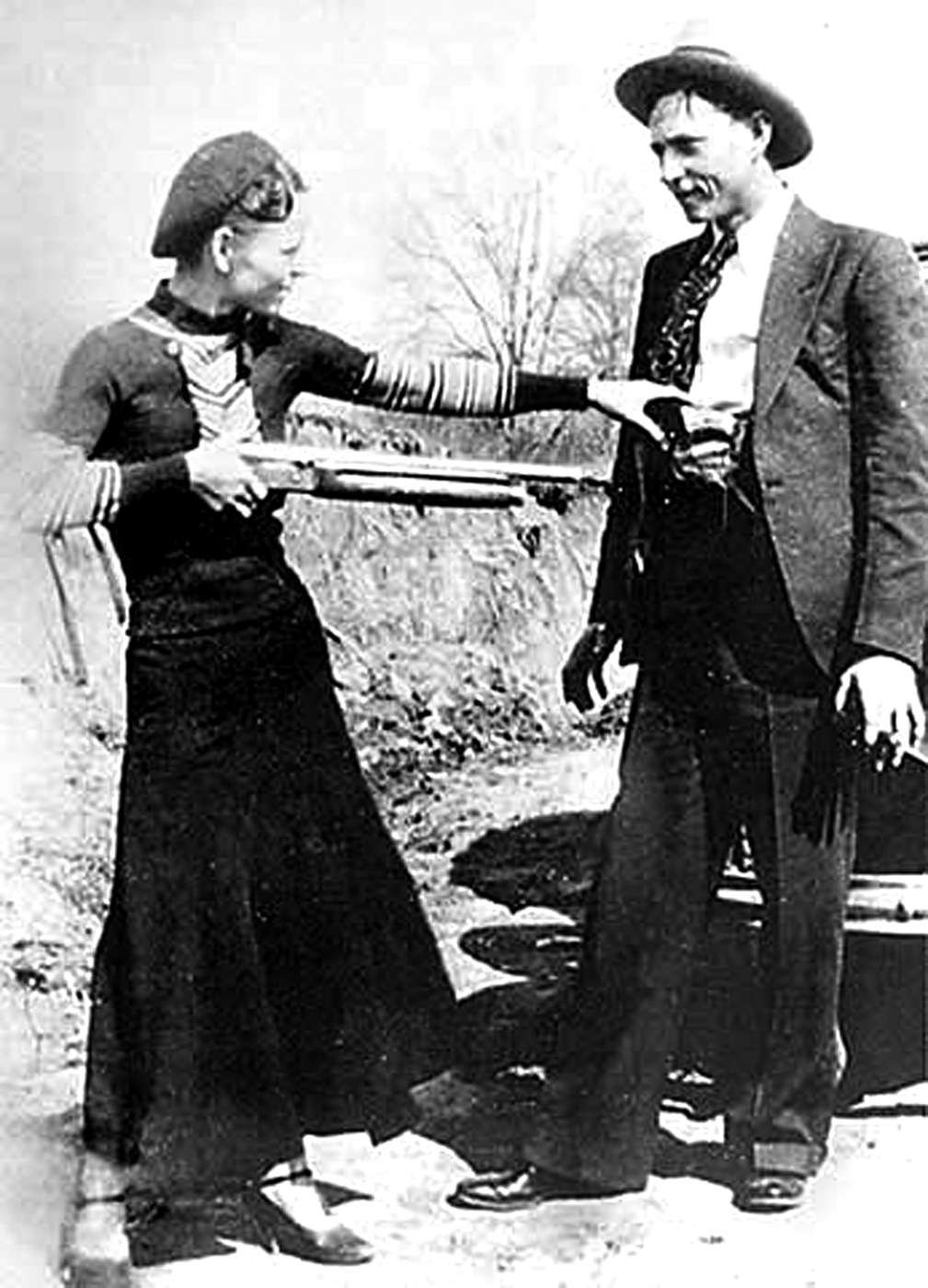 Hats are an essential fashion accessory to become national folk hero bank robbers during the Great Depression. Gunned down and forgotten only to be immortalized in a movie 33 years later.
Johnny Depp as the Mad Hatter in Alice in Wonderland, a fantasy film, 2010.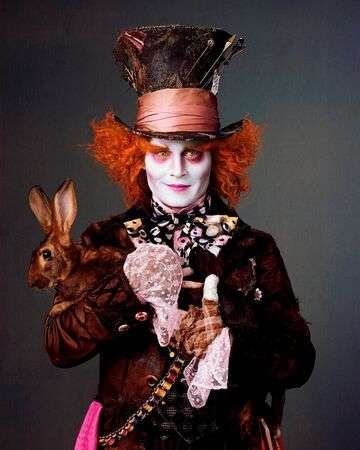 "Amber, please don't make me wear these silly costumes anymore, I'll be a good boy."
Robert Mitchum as the preacher in Night of the Hunter, a film noir classic, with Shelley Winters.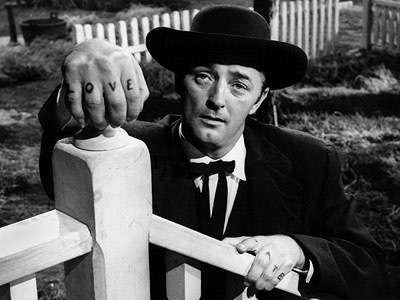 This hat gives a conman the right cover as a preacher, as he swindles and murders rich lonely widows, and to track down young children who know where their father hid the stolen bank money.
Woman of the Year, a romantic comedy, with Katharine Hepburn and Spencer Tracy.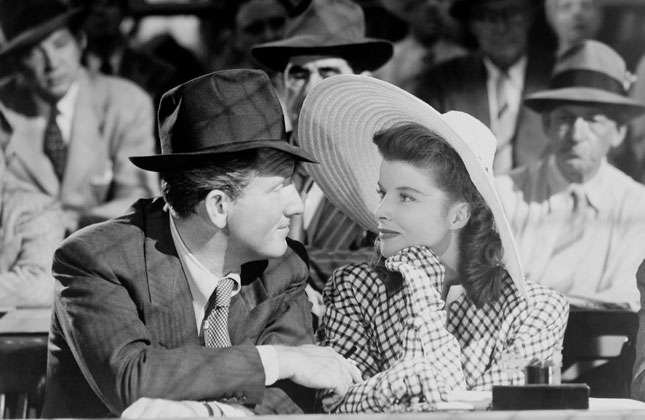 Hats may ease the cat and mouse, love/ hate on screen dynamic, but not the real off screen drunken abuse at home.
Who Framed Roger Rabbit, 1988, starring Bob Hoskins as Eddie Valiant, Christopher Lloyd as Doom, and Kathleen Turner as the voice of Jessica Rabbit.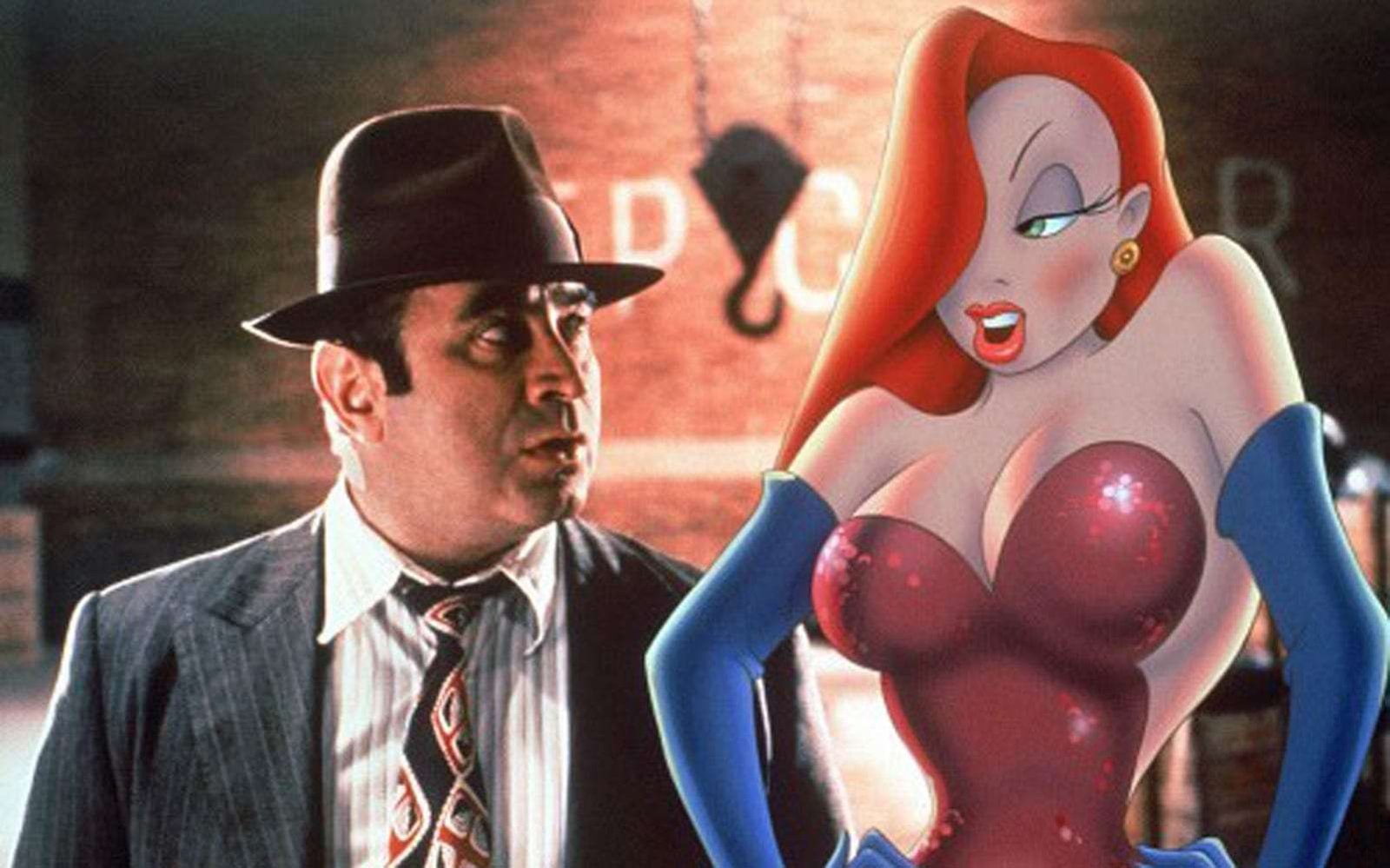 A fedora gives the private detective a needed cover when dealing with Toontown characters.
Eddie Valiant: "Seriously, what do you see in in that guy?"
Jessica Rabbit: "He makes me laugh."
Jessica: "I'm not bad, I'm just drawn that way."
Patty Hearst billionaire heiress of the Hearst media empire.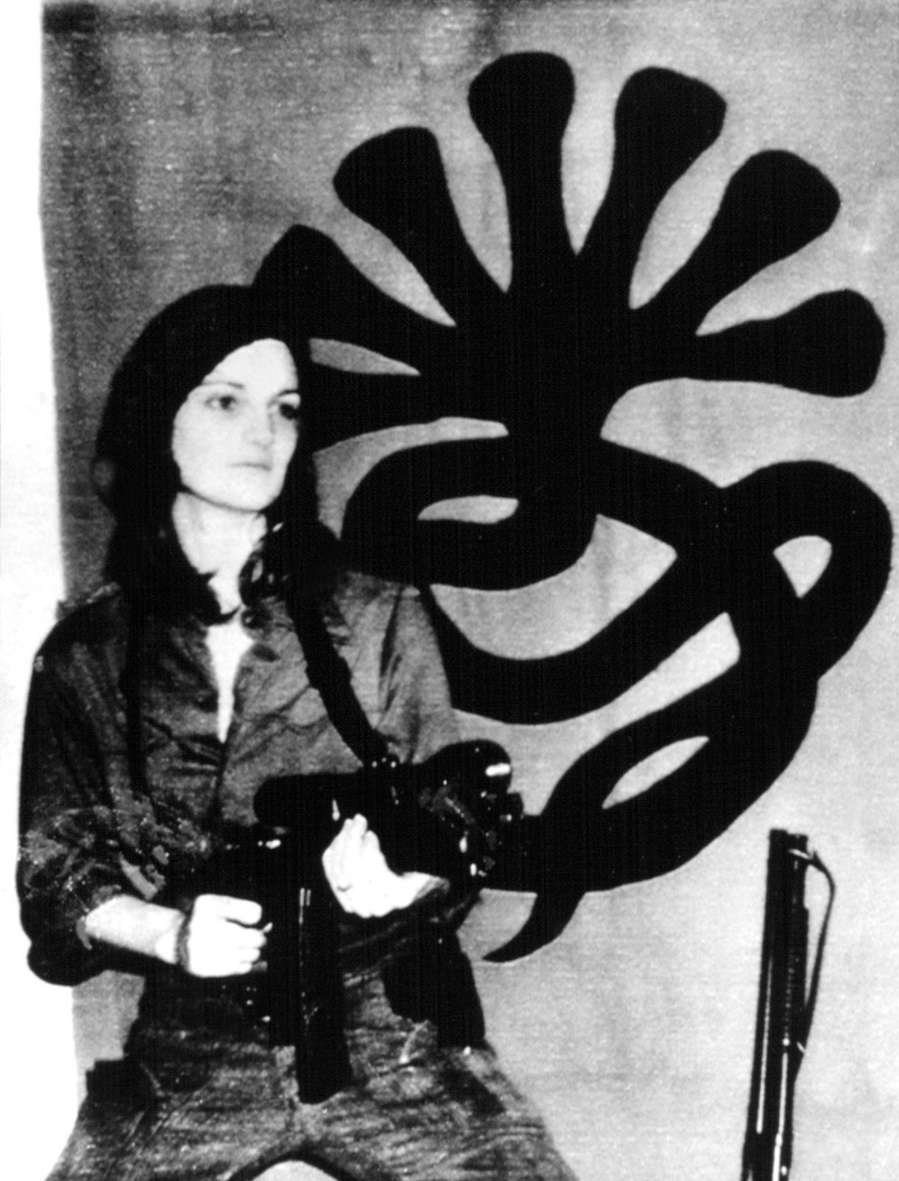 A hat works to pose for FBI Most Wanted posters when you become an international terrorist bank robber. After being captured and prosecuted; then get off conviction by claiming you were brainwashed by your kidnappers.
Paul Newman as Butch and Robert Redford as Sundance in Butch Cassidy and the Sundance Kid, a Western movie, 1969.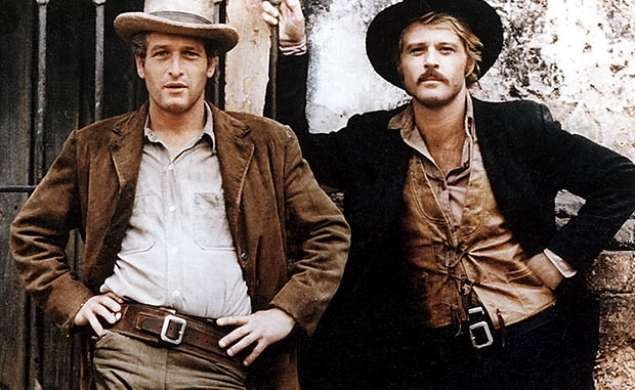 Hats need to be worn by notorious train robbers when escaping to Bolivia.
Butch: "Jeesh, all Bolivia can't look like this."
Sundance: "How do you know? This might be the garden spot of the whole country. People may travel hundreds of miles just to get to this spot where we're standing now. This may be the Atlantic City, New Jersey of all Bolivia for all we know."
Barbara Stanwyck and Fred MacMurray in Double Indemnity, a film noir classic, 1944.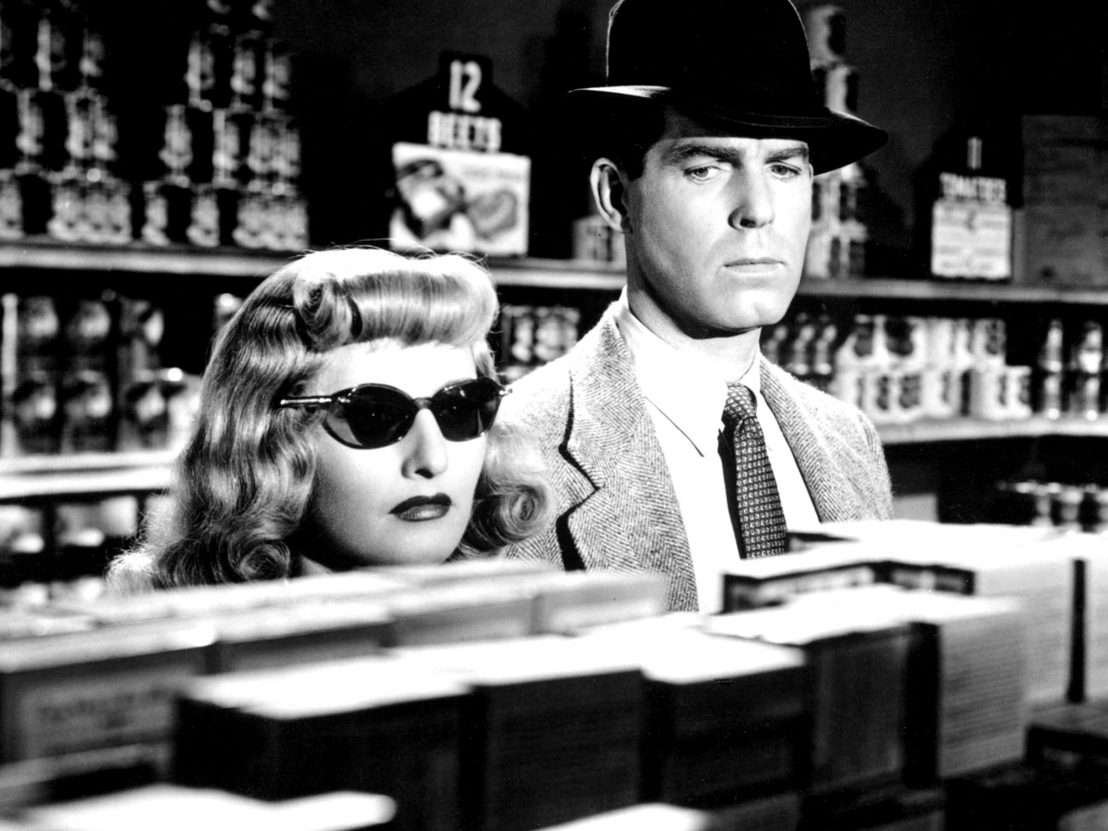 A hat will help you be a dumb sap seduced by a married women who manipulates you to kill her husband while she plans to frame you for the murder.
And Now, A Few Memorable Final Words
A hat is like a mask, it gives the wearer a specific persona of style and an aura of mystique. When people wear a hat they are always complimented.
As I was growing up, no one had any money, having come out of the Great Depression and World War Two. But everyone dressed in style, both rich and poor, and people wore it with a sign of respect. When someone has self- respect they will be respected by others.
As a society, we need to regain more respect of ourselves and others. Style is the great unifier, anyone can gain style. Style is not about how much wealth one has – it is about attitude. With it they will gain a whole lot of respect.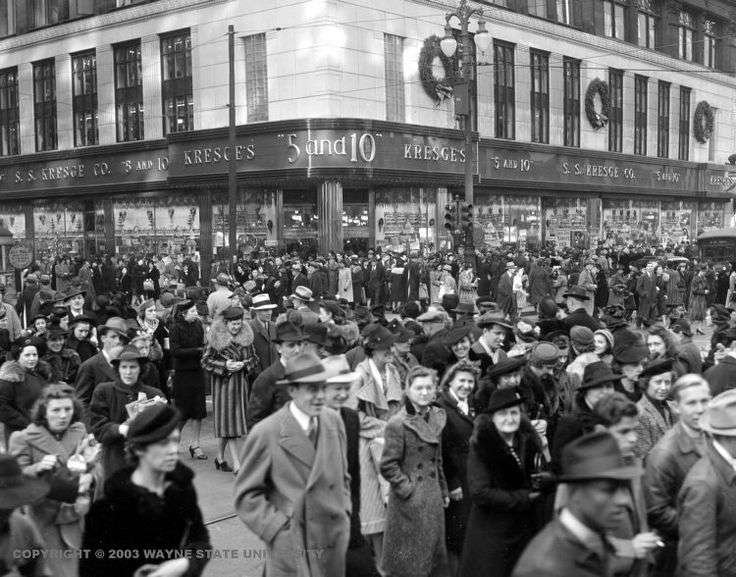 Christmas shopping in Downtown Detroit in the 1950s.