Wearing a Tuxedo
I'll wear what he's wearing!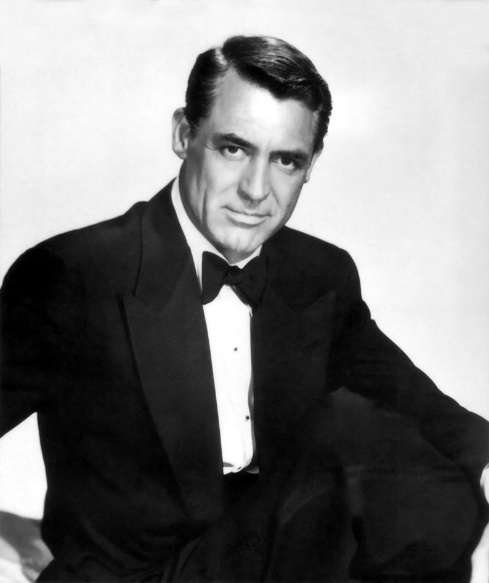 Like Cary Grant, I also enjoy stepping out in the evening in style wearing a sharp tuxedo and playing the 'perfect gentleman'. Whether at a ball or a gala event, wearing a tuxedo establishes certain credibility of grace and elegance. Owning a good tuxedo is a must—it will 'pay for itself if you attend any black-tie affairs over a year, and a personally tailored tux has a look that is hard to replicate with a rented tux.
If you want to look classy, don't skimp.
The first point of note about a tuxedo, and the most important, is: dress to impress – this takes attitude, class, elegance, and style – think James Bond, Frank Sinatra, John F. Kennedy, and Cary Grant. If you are going to wear a tuxedo, it should be to attend a special event – then, go in style and be fashionable.
I wear a tuxedo often for formal black-tie affairs—galas, balls, premieres, showcases, grand openings, and others. When I was a young adult, I would rent a tux, and most often, looked out of place in the "penguin suit" because I had no idea of what I was doing.
Wearing a cheap tuxedo makes you look cheap—period.
After getting some needed advice from professionals in men's suits, and doing my own research, I found the 'look' I wanted.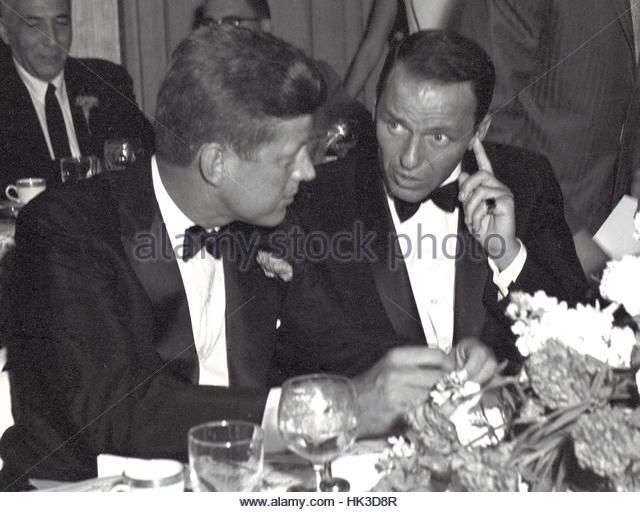 I came across this photo of Frank Sinatra and John F. Kennedy. These powerful and glamourous men are the representatives of their era; they were the movers and shakers of their time—trendsetters, groundbreakers, fashion icons, and close friends—to me, they illustrate the epitome of how wearing a tuxedo exudes class.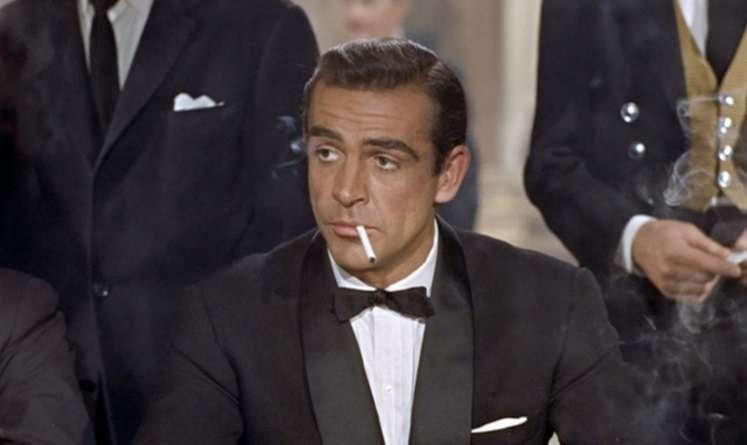 I next found the famous picture of Sean Connery's first scene as James Bond; he was at a casino introducing himself with the now unforgettable line of dialogue:
"The name's Bond, James Bond."
Need I say more—oozes confidence, sex appeal, and mystery—and that tuxedo!
So, how do we, mere mortals, obtain this classic look? A good place to start is a shopping list.
Buying a Tuxedo
I'm not going to sugarcoat this: buying a tuxedo is an investment. However, I promise you that once you pay off your credit card balance, you'll be glad you own one.
First, purchase a 'classic' black tuxedo, single-breasted with a single front button fastening. You want the tuxedo to be fitted and tailored by a professional. Go to a reputable retail store with a fashionable men's suit department.
You don't have to take out a second mortgage to buy an Armani, nor do your dreams of owning a tuxedo have to remain elusive, like the fabled unicorn or Bigfoot—you can find an excellent tuxedo at a reasonable price. Occasionally they will be on sale, and you can save hundreds of dollars – I did on a classic black tuxedo I bought and had tailored at Sims in Manhattan, NY, and people said it fits perfectly, I wear it several times a year.
First, be sure the jacket fits properly, both when buttoned and unbuttoned. It should fit the shoulders naturally. You may have a good read on this, but make sure that you take advantage of the trained professionals at your place of purchase. Let the tailor take your measurements. The jacket's sleeves must be the right length, and not end up too short or too long—or else you will look like a clam digger or a teen borrowing his father's suit coat. P.S. The jacket should not bunch up in the back; it should fall in an even drape, showing off those broad shoulders and strong back muscles you have hidden underneath—wink, wink.
Are you still with me? Good. Then make sure you select a tux with a classic shawl lapel, three buttons on the sleeves, and welt, non-flap pockets. Why the particulars you ask? Because I said so. (Scroll back up and take another long perusal of those pictures—I'll wait).
You're back? Great. Any more "are we there yet" questions…I didn't think so.
Right, to continue where we left off. The pants should be measured while you have shoes on. Pay attention! Unless you're planning a wedding on the beach, most tuxedo-wearing kingpins will not want their ankle bones showing or their pant legs ending up dust mopping the marble.
The pants look best with a straight bottom and no cuff—no bell bottoms or "skinny" ankles, please. There should be a slight bend just above the seam to have a natural look. Make sure that you get your waist measured for a proper fit—you do want to be able to breathe, eat, and move. Be sure there are buttons for suspenders and no belt loops.
For those of you who refrained from taken notes—tsk, tsk—once again: you're welcome; I've compiled a bullet-pointed list for you.
If you wish to channel your inner James Bond, you will need to acquire the following:
A tailored, pressed black tuxedo—resist the sticker shock—quality costs
A silk black bow tie—you can find video tutorials for how to tie your bow
At least one squared white linen or cotton pocket scarf—yes, you can elect to purchase different colors of scarves, but white is the classiest choice
A white cotton standard "turn down" collar tuxedo shirt with French cuffs; a wingtip collar is optional, but it might be considered a little out of style today
Two cuff links and matching shirt studs—consider purchasing a few styles
One pair of suspenders—yes, they still are for sale, and: they work!
At least one pair of black shoes and black socks—patent leather shoes are not necessary, but you should purchase black dress shoes and keep them polished
Avoid the vest, skip the cummerbund, just say no to chains, and omit jewelry—a wedding ring is fine, of course—you don't want to ruin a perfectly good evening with an awkward conversation.
By the way, a watch is fine—choose wisely—no one wants to see neon plastic paired with a tux.
Finally, this should go without saying: Make sure that you are well-groomed, clean, and have fresh breath—why ruin the patina of class with dirty nails or halitosis?
Where to Buy a Tuxedo
Now that you know what to buy, you may be asking yourself, where do I buy these items? Don't worry—I've done the legwork for you. Feast your eyes on the following and take notes:
Joseph A. Banks
Price range: $160 to $400
Macy's

Brands: Tommy Hilfiger, Calvin Klein, Ralph Lauren, Kenneth Cole, Perry Ellis, Afani, Billy London, DKNY

Price range: $190 to $525
Men's Warehouse

Brands: Vera Wang, Calvin Klein, Pronto Uomo

Price range: $260 to $600
Nordstrom

Brands: Blk Tux, Hartmarx, Giorgio Armani, Hugo Boss, Canali, Ted Baker, David Donahue

Price range: $450 to $2,095
Brooks Brothers
Price range: $798 to $1,298
Saks Fifth Avenue

Brands: Giorgio Armani, Canali, Buglioli, Ralph Lauren, Thom Brown, Hugo Boss

Price range: $1,495 to $3,295
Neiman Marcus

Brands: Tom Ford, Hugo Boss, Giorgio Armani, Neil Barret, Ralph Lauren, Brunello Cucinelli, Stefano Ricci, Canali, Hickey Freeman, Brinni, Fendi, Izaia, Ermenegildo Zegna

Price range: $995 to $6,495
Remember: Channel your inner "Bond, James Bond"—so act like it, dress like it, and buy a tux like it.