Note: this article is part of a series on the World's Greatest Art.
In college, I was introduced to ballet by my girlfriend Jeanie who was majoring in ballet and dance. We saw films of Rudolf Nureyev and Margot Fonteyn at the off-campus art cinema. It was a stunning, brilliant, and beautiful spectacle of art, music, and stage design. Although I never saw them live, I have watched several films of their ballet performances and documentaries, such as Romeo & Juliet, Swan Lake, Giselle, Don Quixote, Sleeping Beauty, Le Corsaire, and The Nutcracker.
Nureyev and Fonteyn took the world by storm in the 1960s. They are considered the best Western ballet duo of the 20th Century (BBC, Kultur, New York Times). They were international touring superstars and greatly increased the popularity of classical ballet worldwide. No ballet dancers have captured so much acclaim except for Russian prima ballerina Anna Pavlova (1881-1931). The duo were the leading dancers of the Royal Ballet in London in 1962.
Critics acclaim their performance in Prokofiev's Romeo and Juliet as their best work (BBC, Kultur). The ballet excels in sheer beauty, intimate romance, sizzling passion, drama, and spectacular music and dance choreography. Critics have called it: the most beloved ballet, the greatest ballet score, sumptuous pageantry, sensuous passion, heartbreaking star-crossed lovers, intense drama, Fonteyn's fluidity and grace, Nureyev's animal power, and light, flowing, elegant. (BBC, Classica.net, Classical Today, Muse Score, Kultur, New York Times, New Yorker).
'An artistic love affair conducted in public, the almost polar opposites melded and the chemistry between them. Fonteyn was older, far more restrained, and of the British 'school' of technique, whereas Nureyev was younger, fiery, and impetuous an explosively temperamental Tartar, his hypnotic animal magnetism glows. Their seventeen-year partnership, in twenty-six roles, became legendary, internationally famous, and not just in ballet circles.  It became a global phenomenon." Sydney Arts
My mother was a classical pianist and I grew up with an appreciation of classical music, opera, and ballet. I also dance ballroom, Latin, and Argentine tango, taking private lessons for over 25 years. I enjoy watching all forms of dance. Though I don't dance ballet or contemporary, watching it helps my form and style in other dances.
Beholding greatness in any art form is a life fulfilling. You will experience what Plato calls Beauty, the uplifting of the soul. Watching Nureyev and Fonteyn dance is akin to seeing Pavarotti sing, Bergman, Kurasawa, and Saura films, Rembrandt self-portraits, Mozart's Requiem, Chopin's Nocturnes, Beethoven's Ninth Symphony, Bach's Brandenburg Concertos, Schubert's Lieder, Shakespeare's tragedies, Dante, Milton, Goethe, Shelley, Keats, Dostoyevsky, DaVinci, Michaelangelo, Vermeer, Goya, Van Gogh, John Coltrane, Ella Fitzgerald, Sondheim and Fosse musicals, and operas of Mozart, Verdi, and Puccini, as well as a few others.
Margot Fonteyn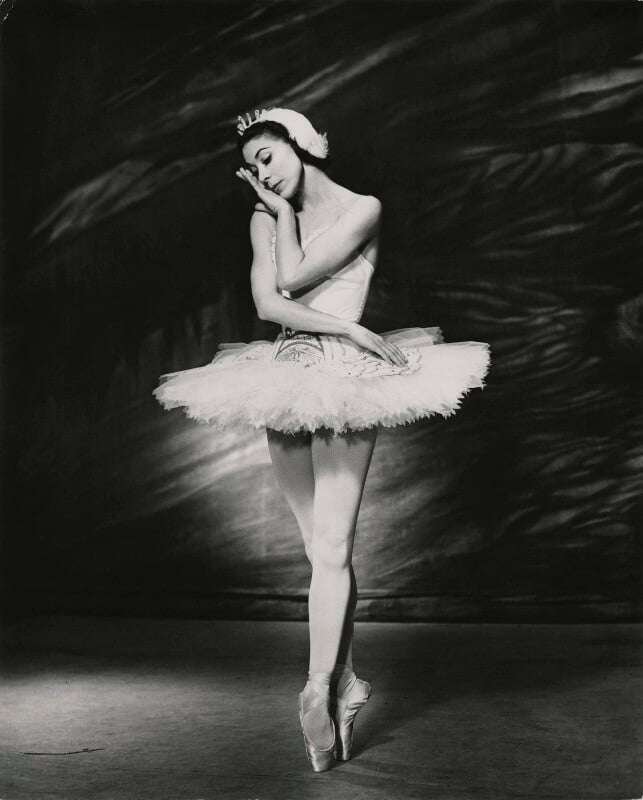 Margot Fonteyn (1919-1991) the prima ballerina assoluta with the British Royal Ballet and who also performed with the Australia and Vienna ballet companies. She paired with Rudolf Nureyev in 1962 and together they became worldwide touring superstars. Her leading roles were in Giselle, Romeo and Juliet, Sleeping Beauty, Nutcracker, Les Sylphides, Sylvia, Le Corsaire, Coppelia, Firebird, and others.
Rudolf Nureyev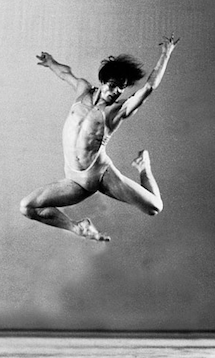 Rudolf Nureyev (1938-1993) Russian superstar ballet dancer, is considered one of the greatest dancers in history (BBC, Kultur, New York Times). Also known as a 'bad boy' off the stage (New Yorker). He was a principal of the Kirov Ballet until he defected to the West in 1961. He partnered with Margot Fonteyn at the Royal Ballet in London in 1962. They danced the premiere of Romeo and Juliet in 1965. Nureyev later became the director of the Paris Opera Ballet in 1982. His leading roles were in Romeo and Juliet, Swan Lake, Giselle, Sleeping Beauty, Don Quixote. Le Corsaire, La Bayadere, Coppelia, Les Sylphides, and others.
Romeo and Juliet ballet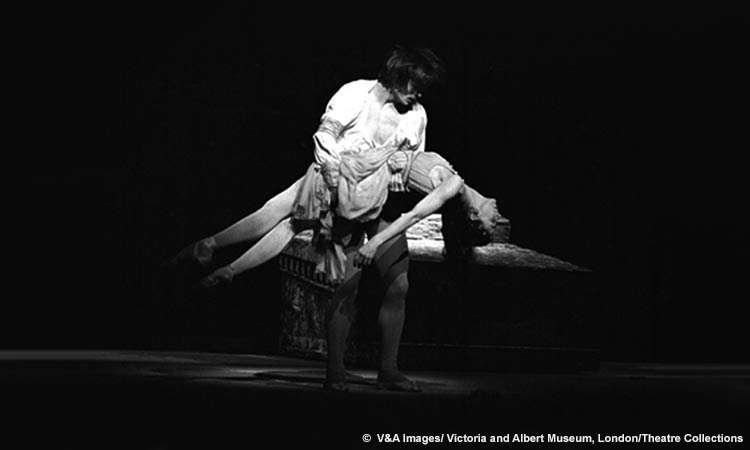 Based on William Shakespeare's tragedy play of forbidden love. Romeo and Juliet by Sergei Prokofiev is one of the most popular classical ballets. Critics claim it is the best ballet musical score. The work is very modern, bold, original, and distinctive. Prokofiev composed the ballet in 1935 for the Kirov Ballet Company, which premiered in 1940 with legendary prima ballerina Galina Ulanova as Juliet and Konstantin Sergeyev as Romeo. Popular dance scenes in the ballet include the Dance of the Knights, the Balcony scene, the Bedroom scene, and the Death scene.
The story is about "star crossed lovers" Romeo and Juliet from two feuding clans in Renaissance Verona Italy. They meet at a masquerade ball and fall in love. They get married secretly and plan to escape their dangerous families and leave Verona. Their plan becomes complicated with Romeo in hiding for killing a member of Juliet's clan. The story ends in tragedy for both characters who are caught in a "forbidden love" affair.
In 1965, Kenneth MacMillan choreographed the ballet for the Royal Ballet in London with Fonteyn and Nureyev in the lead roles. Nureyev created a new choreography for the English National Ballet in 1977.
Sergei Prokofiev
Sergei Prokofiev (1891-1953) was a Russian composer and one of the major composers of the 20th Century. He composed 8 ballets, 7 operas, 7 symphonies, 9 concertos, 9 piano sonatas, plus the popular children's suite Peter and the Wolf. After the Russian Revolution, Prokofiev immigrated to the U.S. and then France in 1920. He returned to Russia (Soviet Union) in 1936. He worked with ballet choreographers George Balanchine and Serge Diaghilev.
Balcony Scene
"But, soft, what light through yonder window breaks?
It is the east, and Juliet is the sun."
"O Romeo, Romeo, wherefore art thou Romeo?"
"Good night, good night! parting is such sweet sorrow,
That I shall say good night till it be morrow."
― William Shakespeare, Romeo and Juliet
The Balcony Scene by Nureyev and Fonteyn is highly acclaimed as one of the greatest ballet performances. It is tender, passionate, and beautiful. The music and choreography is playful and joyous celebrating young, innocent love. The level of dance talent is breathtaking. The scene is three dances: The Balcony Scene with a naive Romeo and demure Juliet; Romeo's Variation showing more confidence and power; and the intimate romantic Love Dance.
Juliet is on her balcony gazing at the moon while Romeo sneaks into the garden. When they first meet eyes there is a pause with no action, a silence that 'speaks volumes' full of tension and expectation. You are pulled back to remembering your first true love with all its joy and sorrow, you want Romeo and Juliet to succeed and find happiness.
Nureyev's power is stunning, Fonteyn's delicate grace is wonderful, and the chemistry between them is electric.
Balcony Scene from Romeo and Juliet.
Bedroom Scene
"My bounty is as boundless as the sea,
My love as deep; the more I give to thee,
The more I have, for both are infinite."
"What's in a name? that which we call a rose
By any other name would smell as sweet."
― William Shakespeare, Romeo and Juliet
Nureyev Bedroom Scene, Act 3, at La Scala, Milan, with Carla Fracci as Juliet, 1983. Romeo enters Juliet's bedroom after they are secretly married. It has moody, dreamy, and tender music of a Love Dance. The choreography by Nureyev It is very intimate, passionate, powerful, sensual, and explicit sexuality. Now married, Romeo and Juliet are more mature and confident about their love in this scene.
Bedroom scene from Romeo and Juliet.
Dance of the Knights Scene
"See how she leans her cheek upon her hand.
O, that I were a glove upon that hand
That I might touch that cheek!"
― William Shakespeare, Romeo and Juliet
Nureyev choreography of the Dance of the Dance of Knights Scene, Act 1. The music is dark, sinister, bold, and striking. It is about the fateful encounter of the two feuding clans at the Capulet Masquerade Ball.
This was Prokofiev's veiled attack on the Stalinist tyranny, the dance represents the power of the state repressing individual freedom.
Dance of the Knight's scene from Romeo and Juliet.
Juliet's Death Scene
"For never was a story of more woe than this of Juliet and her Romeo."
― William Shakespeare, Romeo and Juliet
I have never experienced more profound artistic expression of dance, acting, and music as in this performance. When I first saw the ballet's final scene I was overwhelmed by the passion, dramatic music, and talent. Prokofiev's music is spellbinding and heart-wrenching. MacMillan's choreography is wonderful. Fonteyn is remarkable as a dead corpse. Nureyev expresses the agony of loss. When Nureyev dances with the limp corpse of Fonteyn it sends chills and takes the breath away.
It is considered the greatest dance performance by the best Western dance couple of the 20th Century. It uplifts sorrow to a level of beauty and touches that part of the soul where we are most vulnerable.
The "Juliet Funeral" and "Juliet's Death" are performed in the finale of Act 4. Set in the Juliet's family crypt. Juliet has taken a potion to appear dead. Romeo sneaks in and believes she is dead. In despair he kills himself. When Juliet awakes she finds Romeo dead and takes her own life.
Death Scene from Romeo and Juliet.
References
Romeo & Juliet, Margot Fonteyn ad Rudolf Nureyev, The Royal Ballet, Kultur Video, London, DVD, 1966.
Fonteyn and Nureyev: The Perfect Partnership, Kultur Video, DVD.
Fonteyn and Nureyev: The Great Years, Keith Money, Harvil Press, 1994.
Online: Allmusic, BBC, Classica.net, Classical Today, Muse Score, New York Times, New Yorker, Rudolph Nureyev Foundation, Sydney Arts, Wikipedia.