Who doesn't like a good old-fashioned horror movie that curls your toes and sends chills up your spine? I once heard a psychologist say that horror movies are good therapy – they help one confront their inner demons and infantile fears. Horror reflects universal archetypes in our inner psyche.
It is my view that horror films utilize two aesthetics to create atmosphere and psychological mood. One is the film noir aesthetic and the other is the erotic aesthetic. Both are used to heighten the viewer's senses and imagination, making them more susceptible for psychological terror.
The film noir aesthetic uses darkness and mystery to evoke paranoia, dread, fatalism, and a feeling of hopeless despair. Film noir horror involves serial killers, psychopaths, monsters, and aliens.
Erotic horror is not pornographic, rather it evokes emotions and desires through seduction, intrigue, and mystique of the film's victims and the audience. Vampires, demons, devils, ghosts, and witches are about erotic seduction.
Angel Heart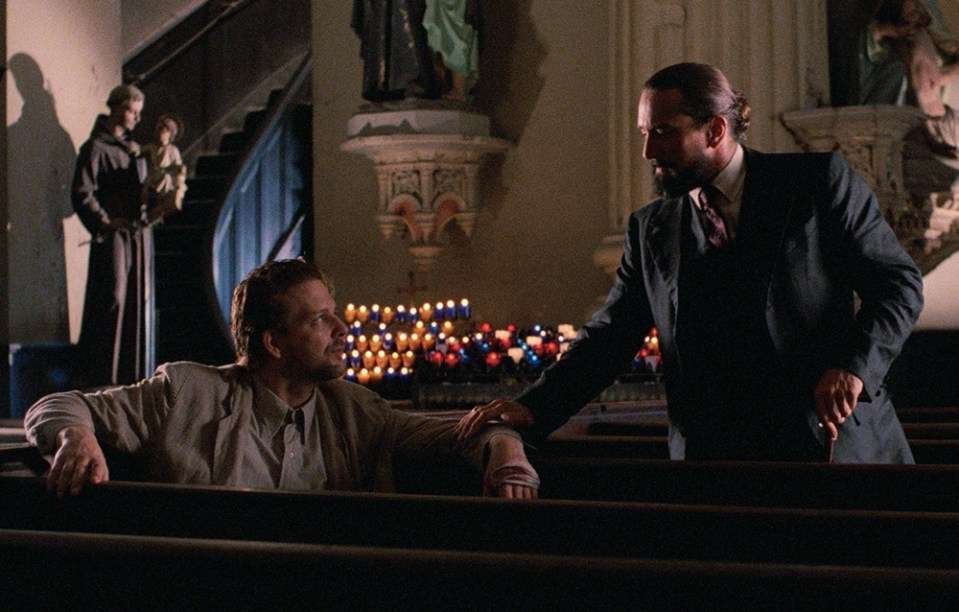 Robert DeNiro steals the show as one of the most fashionable Lucifers on film and Mickey Rourke sells it as a creepy sleazeball. You will pray there is no Hell. The film delves into a world of ultimate evil and damnation. Stylish, well-crafted, full of suspense, intrigue, and psychological horror.
Rourke is a private detective hired by a man looking for Johnny Favorite, a famous crooner. Rourke does not know that his client is in fact Lucifer and that Rourke is Johnny Favorite with plastic surgery and amnesia. Rourke investigates and is unaware he is leaving a trail of corpses from New York to New Orleans orchestrated by Lucifer.
Details: Angel Heart, 1987, U.S., neo-noir horror. Director: Alan Parker. Cast: Robert DeNiro, Mickey Rourke, Lisa Bonet, Charlotte Rampling.
Rosemary's Baby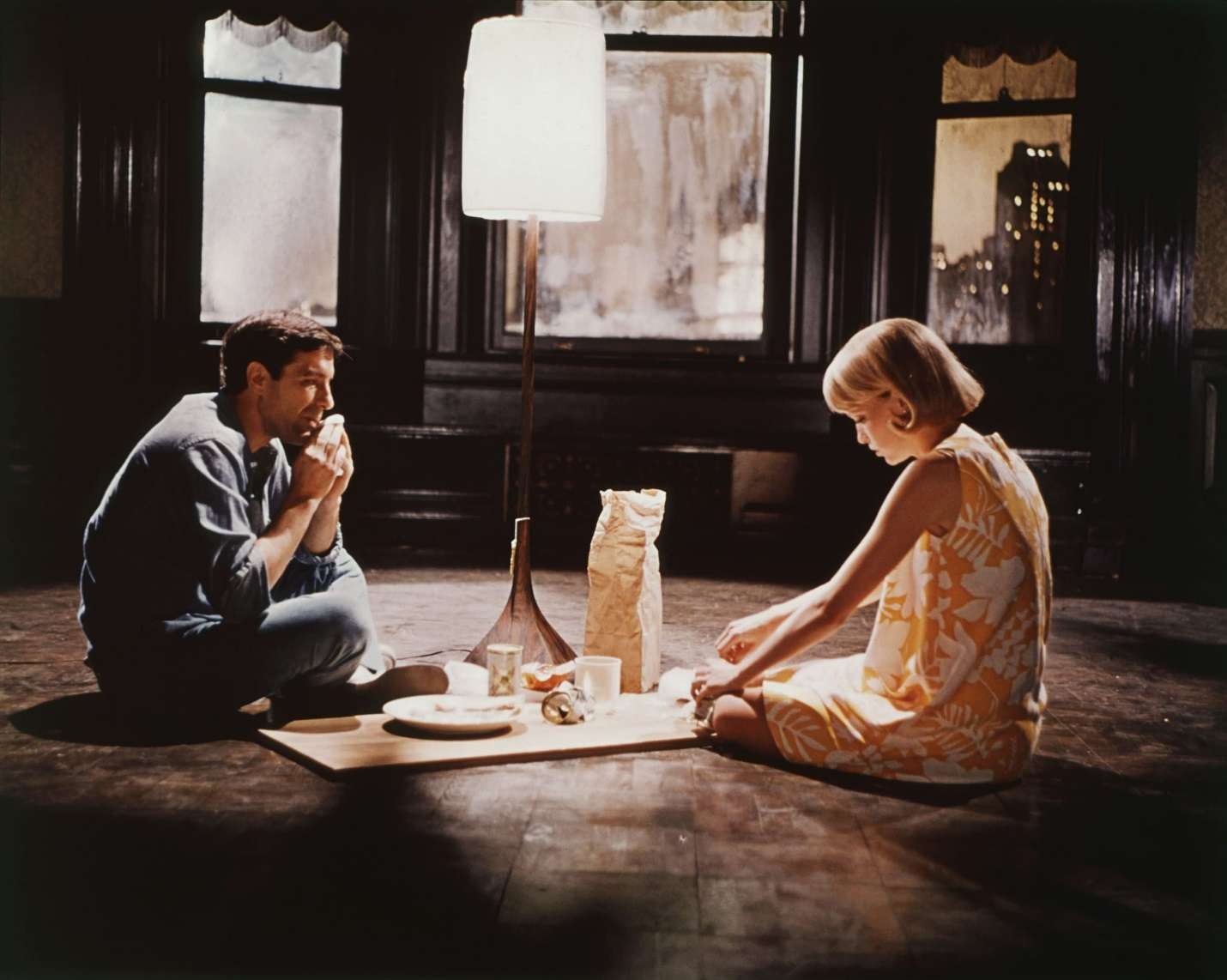 This is a Roman Polanski masterpiece and a triumph of Mia Farrow's acting. The supporting cast is wonderful. It fulfills horror fans' needs – suspense, intrigue, psychological terror, style, mood, atmosphere, storyline, acting, surprise – it has it all. One of the greatest horror films ever made.
The story is about a young couple played by Mia Farrow and John Cassavetes, who move into a gothic-style apartment in New York City. Soon they are befriended by a charming old couple that leads a Satanic cult that drugs Farrow to be Satan's bride and mother of his child.
Details: Rosemary's Baby, 1968, U.S., supernatural horror. Director: Roman Polanski. Cast: Mia Farrow, John Cassavetes, Ruth Gordon.
Psycho
Alfred Hitchcock' slasher horror masterpiece that will leave you shaking. The film is ranked as one of the greatest movies of all time. Very scary, a heart pounder.
Marian Crane played by Janet Leigh steals money from work for her boyfriend and goes on the run. She ends up at the spooky Bates Motel with proprietor Norman Bates played by Anthony Perkins. It gets scary after that. The shower scene is a classic work in sheer terror. The ending is a real mind bender.
Details: Psycho, 1960, director Alfred Hitchcock, cast: Janet Leigh, Anthony Perkins, Vera Miles, John Gavin, Martin Balsam.
The Ninth Gate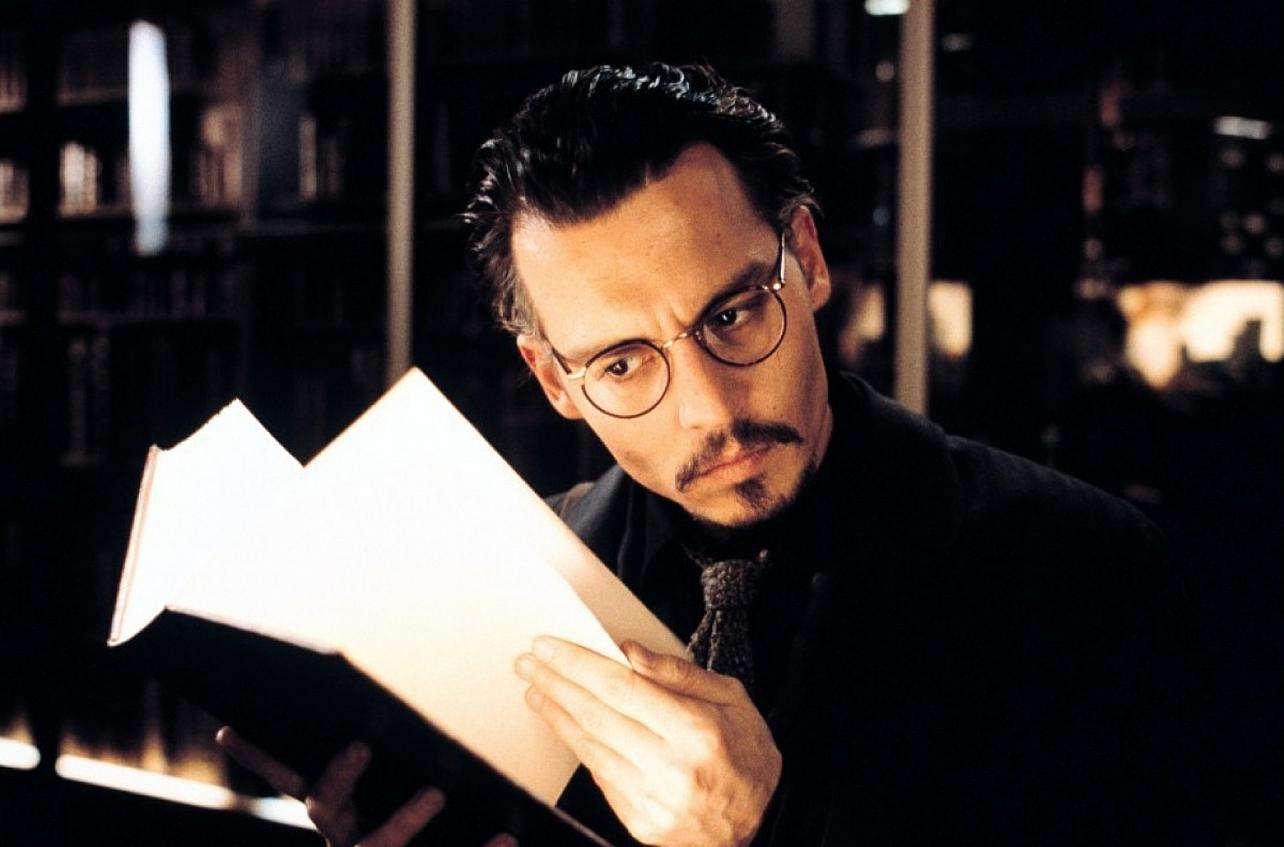 A dark and intriguing movie with stylish Satan worshipers seeking immortality. Johnny Depp is at the top of his game and Frank Langella excels as a scary devil worshipper. The movie is compelling throughout, artfully crafted, and deliberately paced.
Depp plays Dean Corso a corrupt dealer in rare books who is hired by Langella to authenticate The Nine Gates of the Kingdom of Shadows claimed to be written by Lucifer. Legend has it that the book can open the gates of immortality.
Details: The Ninth Gate, 1999, France, Spain, neo-noir horror. Director: Roman Polanski. Cast: Johnny Depp, Frank Langella, Lena Olin, Emmanuelle Seigner.
The Hunger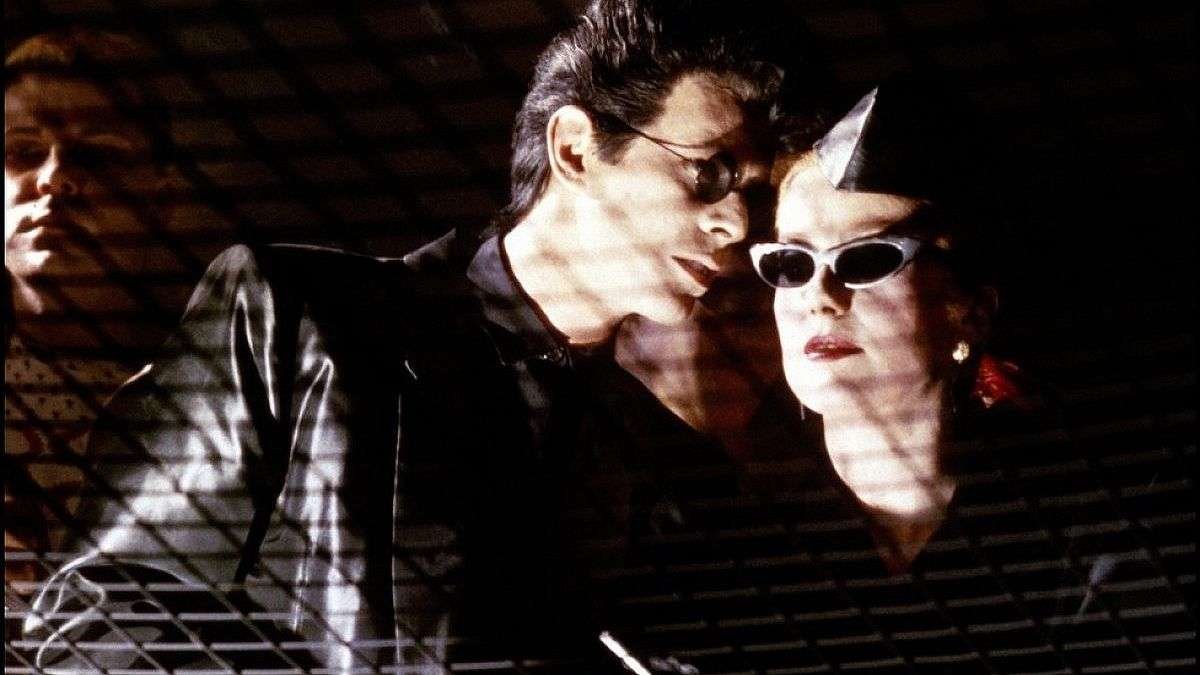 The Hunger is one of the best vampire movies and has become a cult classic. The movie is extremely stylish, erotic, moody, cool, haunting, elegant, and is a sensory overload. It is like an erotic fashion video and less a horror movie. The soundtrack plays beautiful classical and opera music. Very artistic.
The cast is legendary. A threesome of ancient Egyptian vampire priestess Catherine Deneuve, her dying lover David Bowie, and her new victim Susan Sarandon. The explicit sexual lesbian scene with Deneuve and Sarandon was quite controversial at the time, a real eye-popper.
Details: The Hunger, 1983, UK, U.S., erotic horror. Director: Tom Scott. Cast: Catherine Deneuve, David Bowie, Susan Sarandon.
Wolfen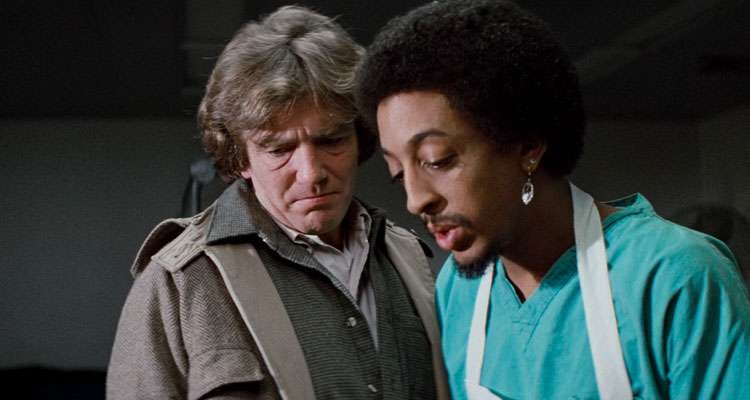 A scary film noir about wolf spirits that live in the ghetto ruins of New York City and prey on homeless people, drunks, and drug addicts. The wolves are invisible to humans and hide in the shadows, they only appear on occasion.
The movie is intense, suspenseful, and intriguing. It creates a paranoid dreadful mood.
Details: Wolfen, 1981, director Michael Wadleigh, cast: Albert Finney, Gregory Hines, Diane Venora, Edward James Olmos.
Cat People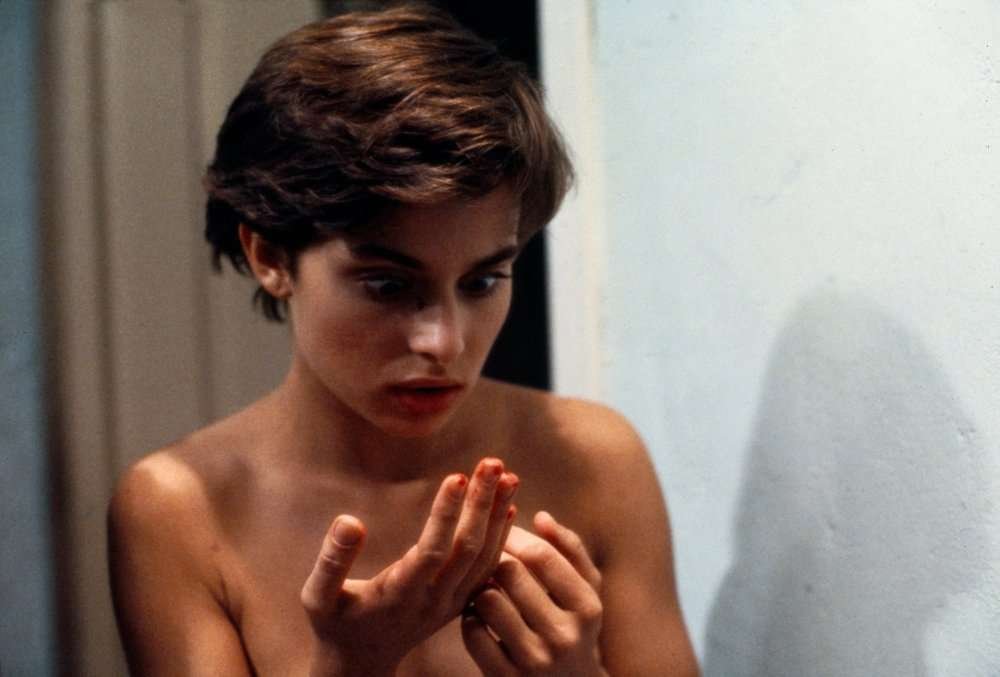 Cat People is a grisly and lurid art house film crafted in a provocative style. Intriguing
and very erotic set in a dream-like atmosphere. Natassja Kinski is very watchable and Malcolm McDonald is excellent as a cunning and seductive villain.
Kinski plays a young woman discovering the supernatural bloodline that will cause her to transform into a black leopard when she has sex. The only way she can return to human form is by murdering a human.
Details: Cat People 1982, U.S., erotic horror. Director: Paul Schrader; Cast: Natassja Kinski, Malcom McDowell, John Heard.
Invasion of the Body Snatchers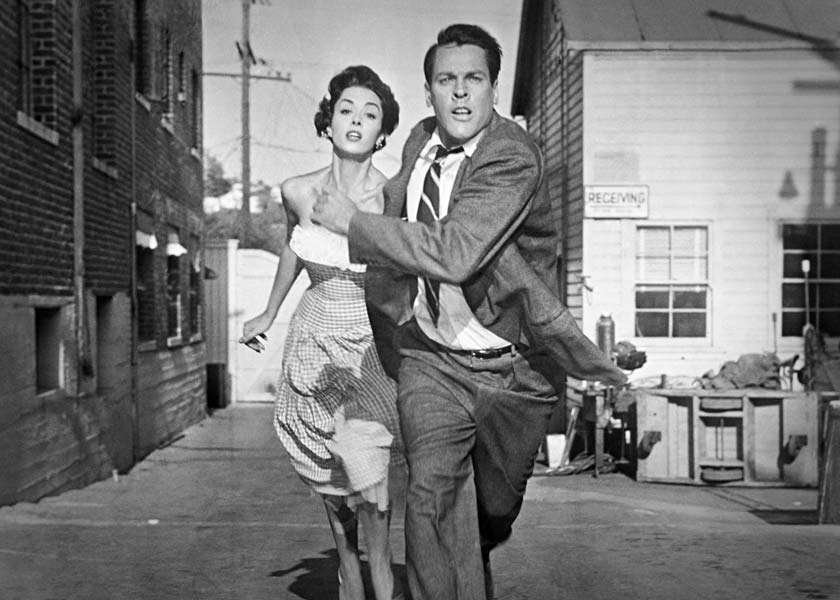 A classic sci-fi horror thriller, very suspenseful, shocking, and heart-pounding. A small California town receives extraterrestrial seed pods that takeover people's bodies when they sleep. The transformed people lack emotions.
This film is a classic Cold War propaganda film inducing paranoia of Communist mind control and impending doom.
Details: The Invasion of the Body Snatchers, 1956, director Dan Siegel, cast: Ken McCarthy, Dana Wynter, Larry Gates, King Donovan, Carolyn Jones.
American Psycho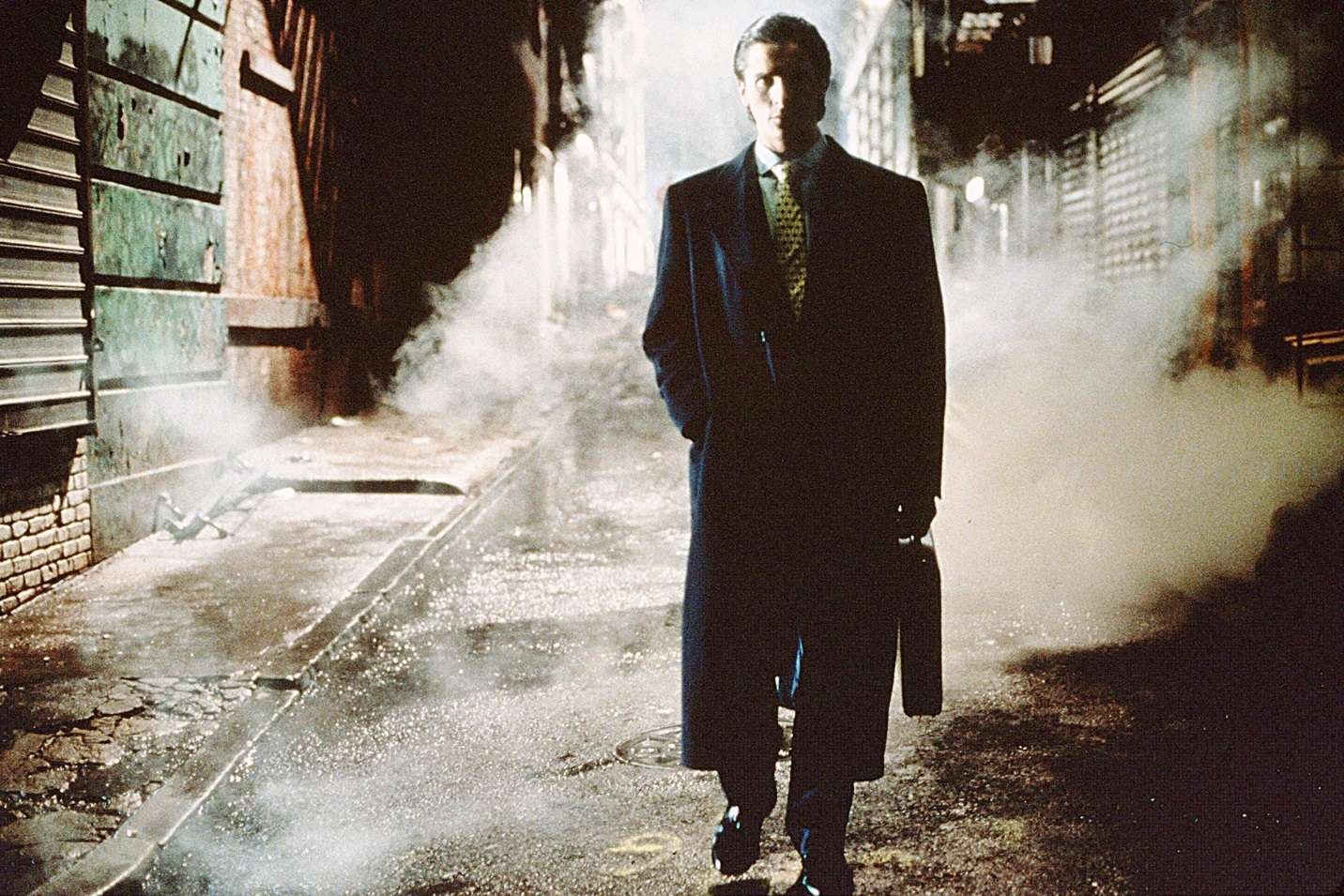 American Psycho is a very dark tongue-in-cheek comedy about a serial killer that leaves open the possibility that this is just a sick fantasy of a sociopath's imagination. It is also a dark satire on the super-rich living in utter wealth and splendor but leading shallow lives, bored by life, obsessed with greed, and seeking hedonistic pleasures and drugs.
The character Patrick Bateman, played by Christian Bale, works overtime to fit into the 1980s Wall Street investment banking elite. He has to create an exterior persona to mask his true character as a serial killer.
Details: American Psycho, 2000, U.S., black comedy horror. Director: Mary Harron. Cast: Christian Bale, Jared Leto, Willem Dafoe, Reese Witherspoon.
The Silence of the Lambs
One of the scariest and creepy horror villains in film, the lovable cannibal Hannibal Lechter played by Anthony Hopkins. In an asylum of the criminally insane he assists FBI agent Clarice Starling, played by Jodie foster, to catch the serial killer Buffalo Bill. Very well done, good story, excellent acting.
Details: The Silence of the Lambs, 1991, director Jonathan Demme, cast: Anthony Hopkins, Jodie Foster, Ted Levine, Glenn Scott, Anthony Herald, Kasi Lemment.
Lord of Illusions
A cult leader in the Mojave Desert practices real magic and human sacrifice. He is stopped by an occult detective.
Details: Lords of Illusion, 1995, director Cline Baker, vast: Scott Bakula, Kevin J. O'Conner, Famke Janssen, Daniel von Bargen.
Eyes of Laura Mars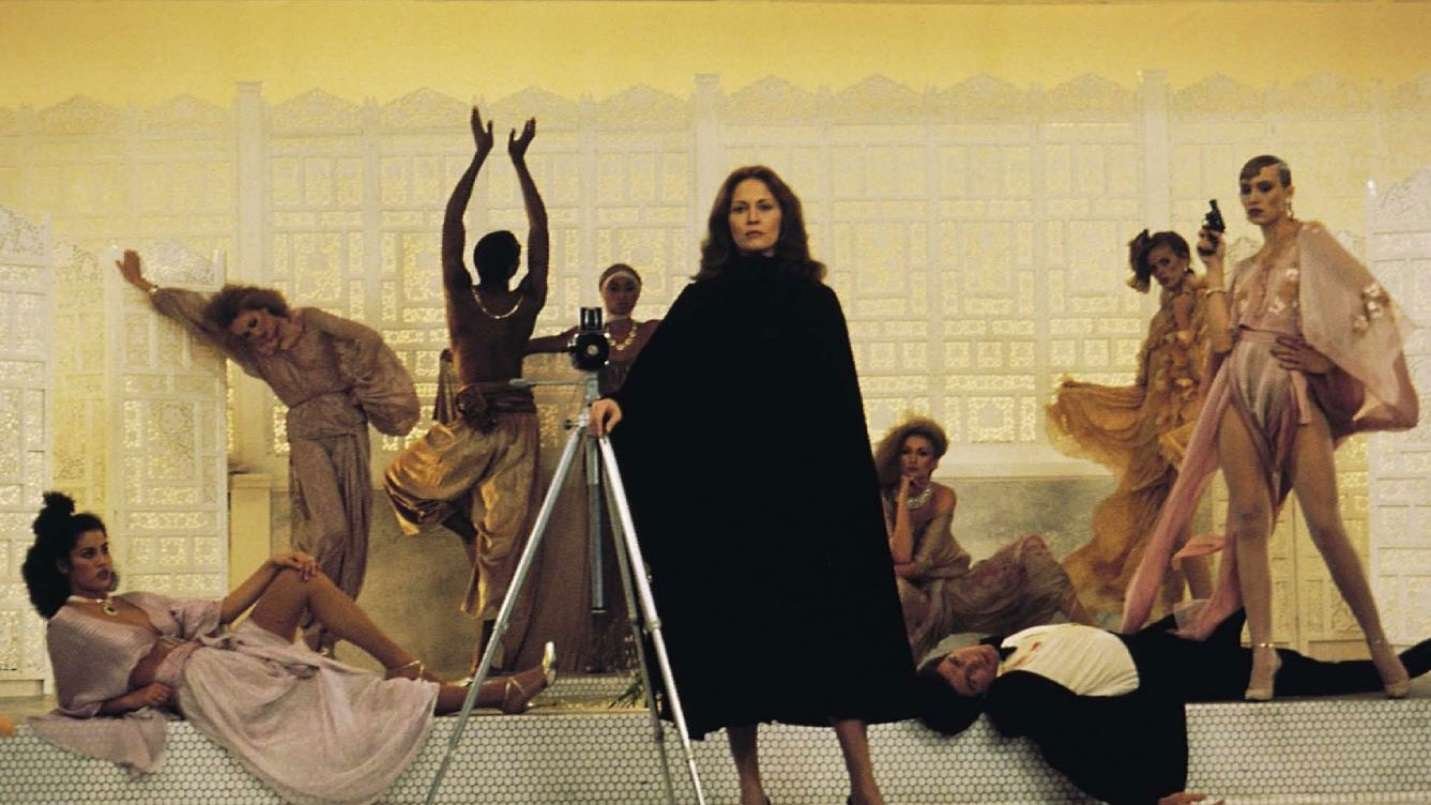 The movie is a neo-noir stylish horror film. The screenplay was written by horror filmmaker John Carpenter. Laura Mars played by Faye Dunaway is a glamorous fashion photographer who has a psychic connection to a serial killer. All of Mars' staged violent fashion scenes with fashion models are copied by the killer in actual murders.
Details: Eyes of Laura Mars, 1978, U.S., neo-noir horror. Director: Irvin Kershner; Screenplay: John Carpenter; Cast: Faye Dunaway, Tommy Lee Jones, Brad Dourif.
Constantine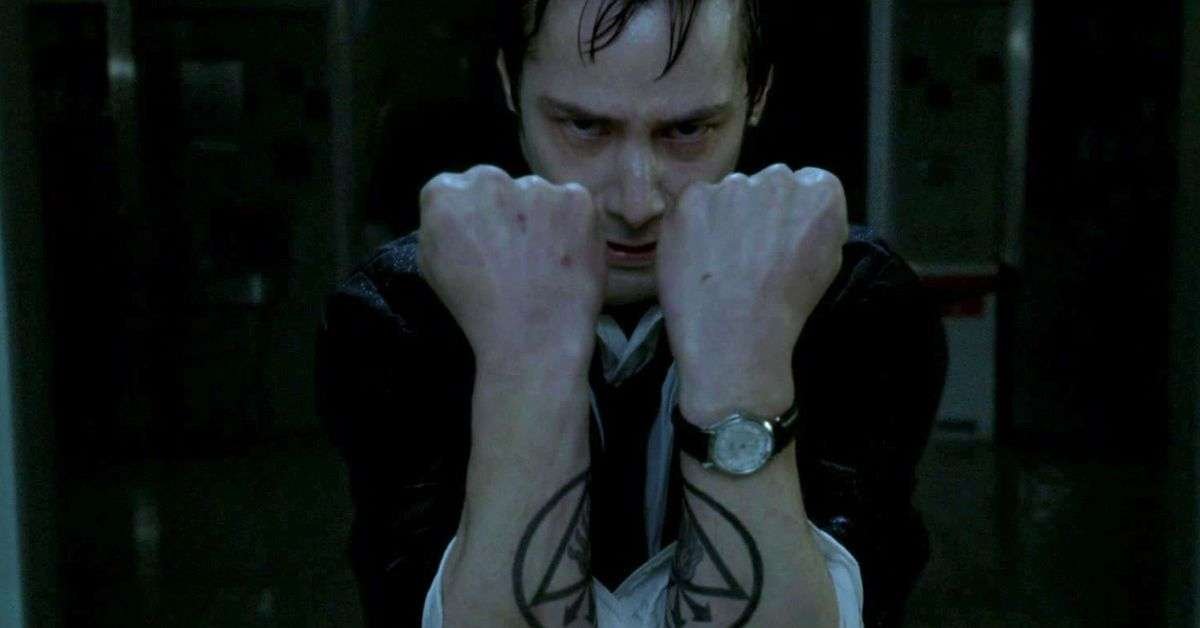 A wonderful supernatural thriller with comic book exorcist Constantine, played by Keenu Reeves, fighting hoards of Hell's demons. He tries to stop Balthazar, the son of Lucifer, from using the Spear of Destiny to take over the world. Peter Stormare plays a wonderful version of Lucifer and Tilda Swinton as the archangel Gabriel. Incredible scenes of Hell.
Details: Constantine, 2005, director Francis Lawrence, cast: Keenu Reeves, Rachel Weisz, Shia LaBeauf, Tilda Swinton, Djimon Hounsou, Peter Stormare.
Les Diaboliques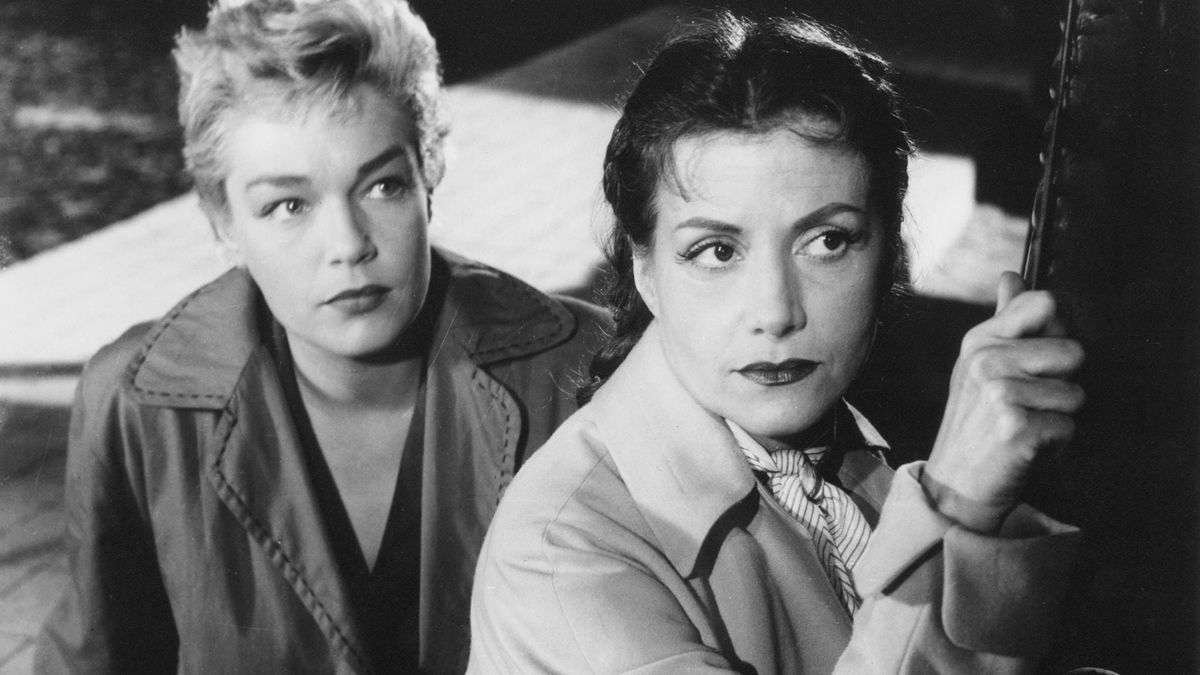 A classic French psychological horror film. This movie inspired Alfred Hitchcock's Psycho. The story is about two women teachers at a Paris boarding school who plan to kill the sadistic head master. Surprise ending.
Details: Les Diaboliques, 1955, France, director Henri-Georges Clouzet, cast: Simone Signoret, Vera Clouzet, Paul Merisse, Charles Vanel.
Tenebrae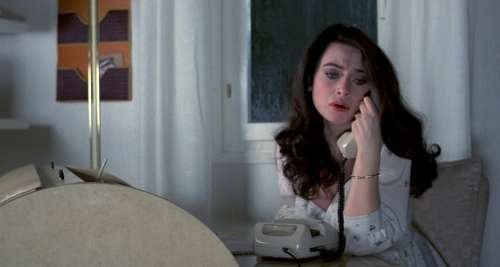 Tenebrae is one of the best thrillers by Dario Argento, the Italian "master of horror" and leader of Giallo slasher films. Argento's films are known for stunning visuals, distinctive use of colors, lavish style, and erotic content.
The movie is about mystery writer Peter Neal played by Anthony Franciosa. Neal is in Rome to promote his new novel and becomes embroiled in the search for a serial killer inspired by his novels. People connected to Neal are murdered one at a time. A true Argento film that is imaginative, gruesome, suspenseful, twisted plot, surprise ending, and very erotic.
Details: Tenebrae, 1982, Italian Giallo horror. Director: Dario Argento. Cast: Anthony Franciosa, Christian Borromeo, Daria Nicolodi, John Saxon.