I enjoy listening to Rachmaninoff music. It is melodic, dramatic, passionate, yet often tender and intimate.
Sergei Rachmaninoff (1973-1943), Russian-American, was one of the most popular and influential composers and concert pianists of the 20th Century. His music is always popular, often played in concerts, and has been used in nearly 300 film and TV show soundtracks.
Born into a noble family, he and his family fled the Russian Revolution to the U.S. He made a living as a concert pianist and became the highest paid pianist in the world.
His musical compositions are very innovative and greatly influenced by other Russian composers, such as Tchaikovsky and Rimsky-Korsakov. The music is known for being romantic, lush, melodic, bold, dark, and melancholy.
Variation No. 18 from Rhapsody on a Theme by Paganini, Op 43
The slow, melodic, and beautiful variation is his best known and most popular piece. Used in numerous film and TV soundtracks. It gained heightened popularity as the theme song for the movie Somewhere in Time. Composed in 1939.
Played by Valentina Lisitsa.
https://www.youtube.com/watch?v=yTyiwtfpO8s
Prelude in G Minor, Op. 23, No. 5
A famous and one of the most performed works of Rachmaninoff. Very moving, bold, and thrilling, yet with tender moments. Composed in 1901.
Played by Evgeny Kissin.
https://www.youtube.com/watch?v=mxnL7UrkmY4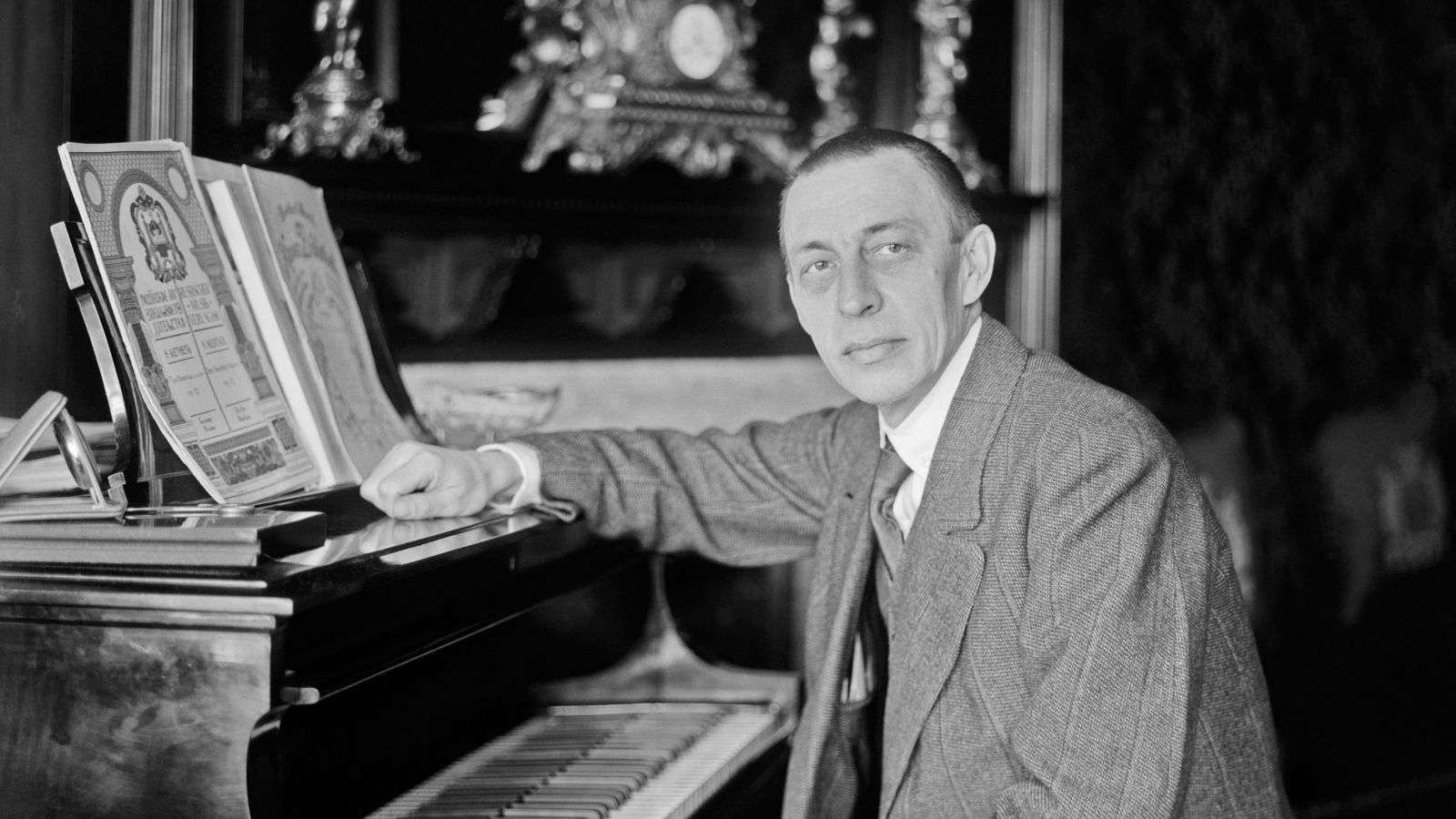 Vocalise, Op. 34, No. 14
A very popular song originally for soprano written in 1915. Is has become a popular arrangement for cello and piano.
Played by cellist Mischa Maisky.
https://www.youtube.com/watch?v=6rrkae_ok8Y
Piano Concerto No 2 in C Minor, Op. 18, III Allegro
A popular and often played work written in 1901. Very romantic, melodic, and dramatic. The piece launched Rachmaninoff onto the world stage.
Played by pianist Lang Lang.
https://www.youtube.com/watch?v=V-kXjQw1kdE
Prelude in C Sharp Minor, Op. 3, No. 2
A dark, intense, and dramatic piece written in 1892. It is one of his most famous works.
Played by pianist Arthur Rubinstein.
https://www.youtube.com/watch?v=l_PU9Ba_-f4