Like many Americans I was introduced to foreign language films in college. My friends and I would go see some of the latest art house films from Sweden, Japan, Italy, France, China, Argentina, and Germany. Every big city and college town has at least one movie theater that plays foreign films and art house avant-garde cinema.
I have often been amazed how parochial and biased Americans are against foreign language films. Films with subtitles are easy to watch, after a while the subtitles become subliminal.
Many of the best films of drama, comedy, suspense, mystery, and action come from Europe, Asia, and Latin America. Today many foreign films are produced in both English and the native language separately and they hire A-list American and English actors to improve commercial success.
To begin to discover the great films from other countries it is easy to compile a list. There are several books and Internet sites such as Internet Movie Database. Look at the names of films nominated for Oscar Best Foreign Language Films. Further, almost everyone knows one person who is an 'expert' on the best foreign films, that is how I discovered many gems.
Amelie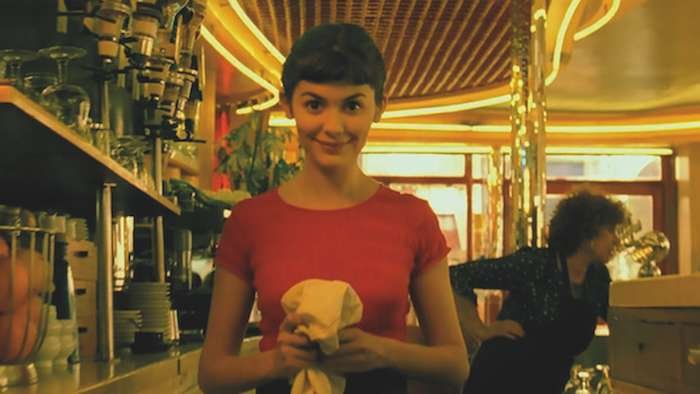 A wonderful, charming, and funny romantic comedy that is a sheer delight and warms the heart. It is one of my all-time favorite films. Audrey Tautou plays Amelie, a shy women who lives in her own imaginary world. She decides to help people find happiness, sometimes making things worse. Her quest to spread joy leads her to find romance. It is one of the biggest French film international successes.
Details: Amelie, 2001, France, Director: Jean Pierre Jeunet. Cast: Audrey Tautou, Mathieu Kassowitz, Rufus, Lorella Cravoths, Jamal Debbouze, Serge Merlin, Dominique Pinun. Awards: 5 Oscar nominations, 2 BAFTA with 9 nominations, 1 Cesar with 11 nominations, 1 Golden Globe nominations
Wild Strawberries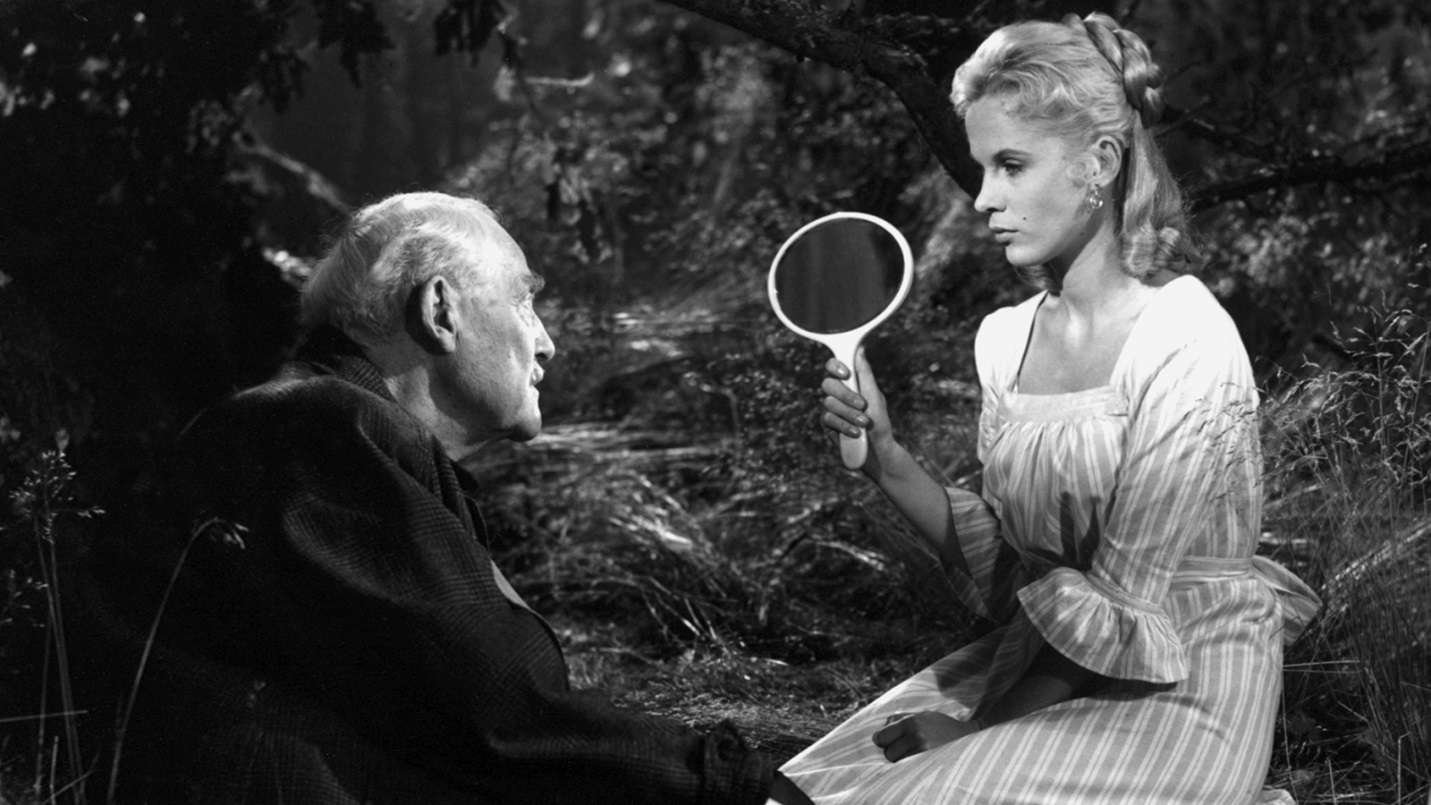 Wild Strawberries, it is a delightful, bittersweet, profound, and heart-warming film. It delves deep into the eternal issues that we all face about life, love, family, and aging. It is a roller coaster ride of emotions, as we journey with the main character's reflection on the different parts of his life. The Ingmar Bergman masterpiece is widely considered one of the greatest movies ever made; his warmest and finest of films.
Details: Wild Strawberries, 1957, Sweden. Director: Ingid Bergman. Cast: Victor Sjostrom, Bibi Andersson, Ingrid Thulin, Gunner Bjornstrand, Bjorn Bjelftenstam, Folke Sundquist. Awards: Golden Globe, Oscar, BAFTA, Berlin, Venice, Bodil, FIPRESCI, Mar del Plata, Nastro d'Argento, National Board of Review, and others.
Jean de Florette/ Manon of the Spring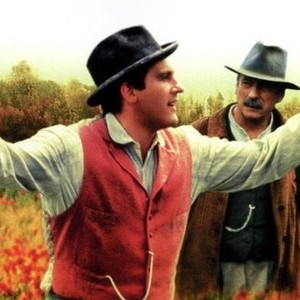 Two movies made back to back make a continuous story. Jean de Florette and Manon of the Spring are captivating and heart wrenching tragic stories of murder, mystery, guilt, regret, and revenge.
Jean de Florette, set in post-World War One rural France. Jean buys a farm. Two local peasants block his water source to destroy him in-order to get his land, which eventually kills him.
Manon of the Spring, Jean's daughter grows up raising goats and hunting rabbits near her fathers abandoned farm. She discovers the two men who killed her father and learns the whole town was part of the cover-up. She gets revenge on the murderers and the townspeople.
Details: Jean de Florette and Manon of the Spring, 1986, France. Director: Claude Berri. Cast: Gerard Depardieu, Yves Montand, Emmanuelle Beart, Daniel Auteuil. Awards: 2 Cesar with 8 nominations, 1 Bafta with 10 nominations, 1 Golden Globe nomination.
Dark Eyes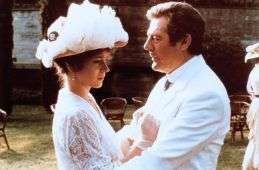 Dark Eyes (Oci ciornic) is a hilarious and absurd story about a foolish Italian man played by Marcello Mastroianni. Though married to a beautiful wealthy woman and having children, he risks everything to get to Russia to find a woman he is infatuated with. He makes up an excuse to sell products in Russia and finds her. But his scheme falls apart, loses his job and family, and ends up being a poor waiter on a cruise ship telling the story. Surprise twisted ending.
Details: Dark Eyes, 1987, Italy/ Russia. Director: Nikita Mikhalkov. Cast: Marcello Mastroianni, Silvano Mangano, Marth Keller, Yrlan Safonova. Awards: 1 Cannes, 1 Oscar nomination.
Belle de Jour
Belle de Jour blew is an awesome film, a real mind twister. It is an erotic psychological drama considered one of the best films ever made. It is stunning and full of suspense. Deneuve's wardrobe is a fashion showcase of Ives St. Laurent designs. It is also an erotic fantasy with beautiful Catherine Deneuve paying a bored French housewife who secretly becomes a prostitute during the day. Until she faces danger and losing her husband. The film leaves you guessing is Deneuve's character doing the prostitution or is it a fantasy in her daydreams.
Details: Belle de Jour, 1967, France, Director: Luis Bunuel. Cast: Catherine Denueve, Jean Sorel, Michel Piccoli, Genevieve Page, Pierre Clementi. Awards: 2 Golden Lions, 1 Bodi, 1 BAFTA nomination.
The Return of Martin Guerre
An excellent historical drama set in 16th Century rural France. To escape abuse, a man leaves his wife and town to join the war. After nine years he returns and is welcomed back by his wife, family, and friends. Until he is suspected for being an imposter posing as the husband.
Details: The Return of Martin Guere, 1982, France. Director: Daniel Vigne. Cast: Gerard Depardieu, Natalie Baye, Maurice Barrier, Bernard-Pierre Donnadieo. Awards: 3 Cesar, 1 Oscar nomination, 1 BAFTA nominations.
Carmen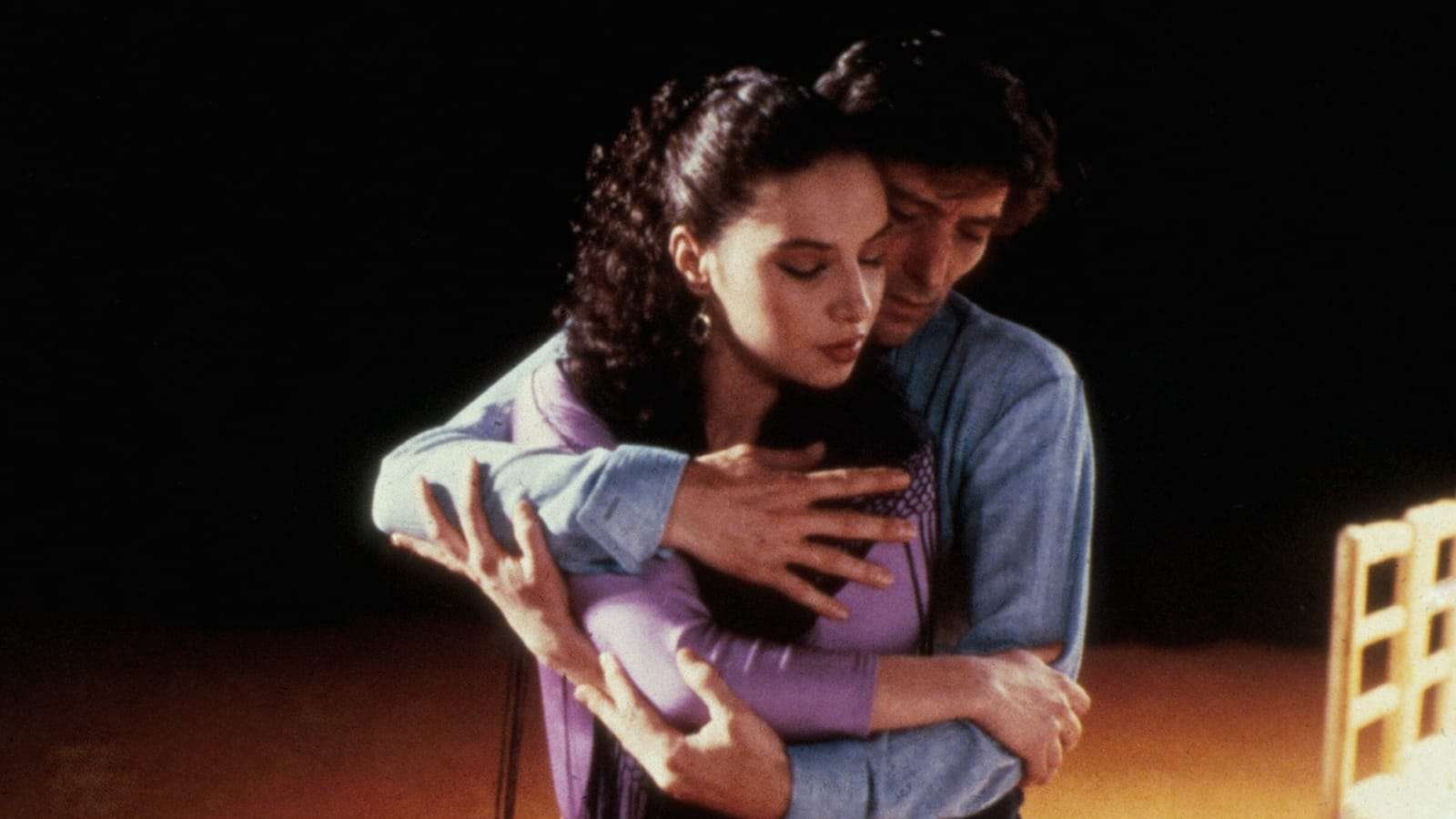 A classic flamenco dance musical by Spanish director Carlos Saura. The film is stunning, dramatic, and romantic. It is one film of Saura's flamenco trilogy. The film is a behind the scenes making of a flamenco ballet adaption of Bizet's Carmen opera. It includes leading flamenco dancers and musicians, with Romani/Gypsy fight scenes portrayed in dance.
Details: Carmen, 1983, Spain. Director: Carlos Saura. Music by flamenco guitarist Paco de Lucia. Cast: Laura del Sol, Antonio Gades, Ceistina Hoyas. Awards: 1 BAFTA, 1 Cannes, 1 Oscar nomination
That Man From Rio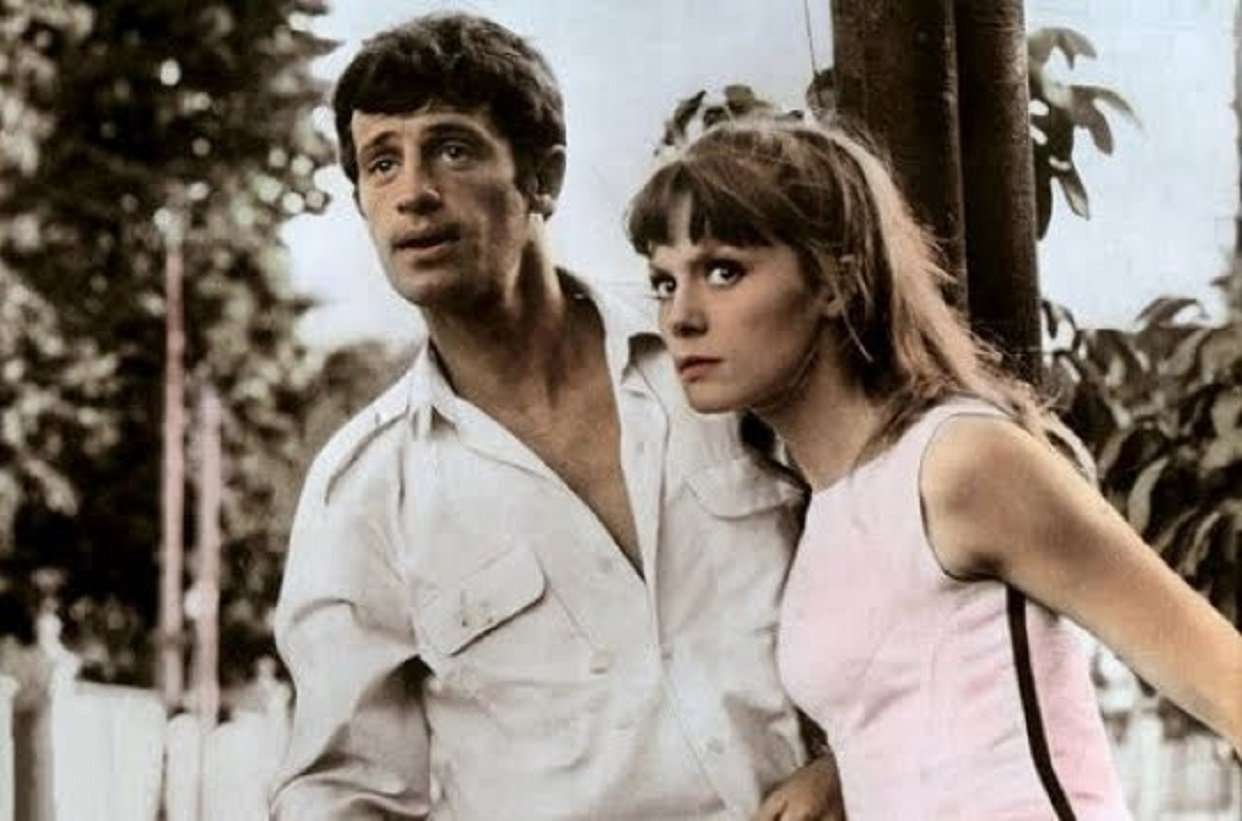 A funny fast moving action James Bond spoof. One of the biggest French film successes. A French military airman on leave sees his fiancée kidnapped in a heist to get information on a Brazilian treasure. He pursues them to the airport and boards their same flight to Rio de Janiero, Brazil. In Brazil he leads a zany chase to save her.
Details: That Man From Rio, 1964, France-Italy. Director: Philippe de Broca. Cast: Jean-Paul Belmondo, Francoise Dorleac, Jean Sevoris, Daniel Ceccaldi, Adolfo Celi. Oscar nomination.
Dreams
A wonderful art film with magic and fantasy. Kurasawa's art film based on eight vignette dreams with spectacular special effects. Georg Lucas and Steven Spielberg helped in the production. Dreams includes a man walking through Van Gogh paintings, nuclear bomb destruction, Japanese folk tales of gods, animal spirits, and demons.
Details: Dreams, 1990, Japan. Director: Akira Kurosawa. Cast: Akira Terao, Mitsuko Baisho, Toshie Negishi, Meiko Harada, Martin Scorsese.
The Girl With the Dragon Tattoo
Intense psychological thriller. Based on the international best seller novel by Stig Larson. Emotionally troubled and abused computer hacker Lizbeth Salinder is hired to do a background check on Mikhail Blomkvist by wealthy Henrik Vanger. Vanger hires Blomkvist to solve an old murder case of his niece. With Lizeth's help, they uncover the work of a serial killer secretly watching their investigation.
Details: The Girl With the Dragon Tattoo, 2009, Sweden. Director: Niels Arden Oplev. Cast: Noomi Rapace, Michael Nyquist, Sevn Bertil Taube, Ewa Froling, Peter Haber, Peter Anderson. Awards: 1 BAFTA with 4 nominations, 3 Ruro Film nominations, 3 Gulgagge with 5 nominations.
Seven Samurai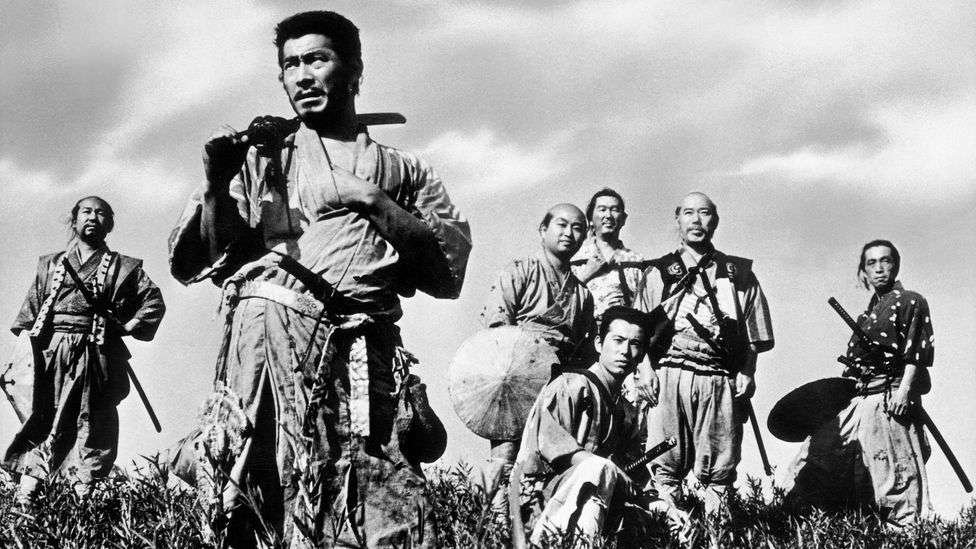 A classic on everyone's list of the greatest and most influential films in history. The masterpiece of director Akira Kurosawa. Set in 1586 feudal Japan, it is the story of poor peasants from a small village who hire seven samurai warriors to drive away bandits who loot the farmers. Great adventure, action, and battle scenes. The film had a U.S. remake as The Magnificent Seven.
Details: Seven Samurai, 1954, Japan. Director: Akira Kurosawa. Cast: Toshira Mifune, Keitko Tsushima, Yukiko Shimazaki. Awaards: 2 Oscar nomination, # BAFTA nominations, 1 Venice, 2 Juzzi, 2 Casar.
References
IMDB
Allmovie
Wikipedia
Time Out
Hollywood Reporter
Roger Ebert
Rotten Tomatos