"Write about what you know!" I heard that from an artist of some renowned years ago and it seemed like simple common sense. But I would temper that with the old adage about making lemonade out of lemons. That was, indeed, the case for my wife and co-director/producer Lisa Hagopian and myself. As with any worthwhile artistic pursuit there is no one path that leads to success, nor any easy answers along the way.
In the 90s we produced a local access cable show called "The Arts Uncovered" for Time Warner Cablevision in Dearborn. We would interview local filmmakers, musicians, visual artists, etc. That was the genesis of our inquisitive, albeit primitive, quest in pursuing the creative process and finding what makes artists tick.
We Thrive trailer
The early 2000s had Lisa and I kicking around various documentary topics and script ideas. We were in agreement that we wanted to make films that told various stories about the metro Detroit area. And, even though they might be Motor City-based, the hope was that they would potentially have national and, even, global implications. When the urban farming thing was starting to really gain some attention we briefly embedded ourselves in that world, as that was something that was fascinating and revolutionary in a lot of ways. But I also remember we got some unwelcome pushback and those involved with the movement were not always open to talk about it for some reason.
However, in 2006/2007 I met a co-worker who made a low budget zombie movie. It was strictly a B-level type thing, but the guy definitely knew his way around a camera and an editing bay. The film wasn't that great, but it had a fairly decent storyline and looked professional. We struck up a friendship where I thought I could trust him. I shared my film aspirations and ideas. That's where I made my first mistake. I'll share more on that later.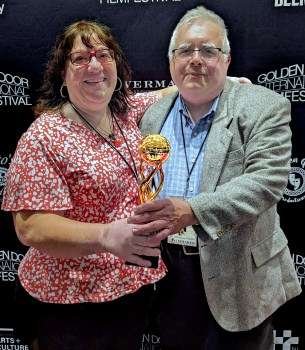 In pursuing those Detroit-centric story ideas I recalled one of the entertainment jewels of the Motor City, which was Cobo Arena. In the last few years this historic structure has gone through major renovations and been transformed into the TCF Center. But, to us baby boomers and those in the know, if will always be known as "Cobo!" But I digress! I had seen many concerts at that hallowed venue. And, in this time period, after documentaries like "Standing in the Shadows of Motown" and others, it seemed like the time was right to do a film, with a Detroit angle, about the venue's rich history.
So, in 2007 the three of us formed an unofficial partnership and began congregating at my house for production meetings. I say "unofficial" because we never had an "in-writing" working contract with this person. Everything was done on a handshake, so to speak. We soon realized that may have been improper judgment on our part. Anyways, we had a series of meetings over a few months and appeared to be making progress. So much so, that we began arranging and shooting interviews with subjects for the Cobo film.
The concept of our proposed debut feature was that it would focus on the original Cobo Arena's back story, which included a whole host of incredible events that took place there. We knew, to really tell a complete and comprehensive tale about the legendary Cobo Arena we would have to delve into, of course, a number of significant concerts and music artists that performed there, but we would also have to address the seminal wrestling scene, various sporting events and so forth. It was going to be an arduous task for our first feature, but we were fearless and excited about the prospect.
Lisa and I were doing a lot of behind the scenes work—lining up interviews, doing research and even scoring a luncheon meeting with a key representative from Olympia Entertainment. That lunch was very pivotal because it literally opened the doors to full access within the entire Cobo facility. It was a huge moment and, frankly, happened due to Lisa and my tenacity, decorum and perseverance. But, little did we know that, who we thought was a loyal partner and team player, turned out to be anything but! Once we gained carte blanche to shoot in the facility he started pulling some shady stuff and brought in other people without our knowledge.
This "partner," who I thought was a friend and ally, essentially turned the tables on us and pushed us out of the project. We took legal action but soon realized it was not cost effective to do so. Back to the first lesson in filmmaking, or in any sort of creative endeavor for that matter, thoroughly do your homework on your co-workers and, whatever the terms are that everyone mutually agrees on, get it in writing!
Needless to say, once the dust settled, we were devastated. We did the lion's share of work on the project, the Cobo concept was solely my idea and we had a few interviews in the can that were stolen from us. But, and here's the cliché part—"when you're given lemons you make some lemonade." And, after we licked our wounds and got our sea legs, we bolstered our camera, audio and lighting gear and contemplated what we could do for a follow up feature, with just the two of us.
In 2009/2010 we were actively considering story topics and I harkened back to an interesting individual that we interviewed for our ill-fated debut. Benny Jet from the famous Detroit area band Benny and the Jets became top of mind. I was well aware of him from his decades of performing around the metro area and touring the U.S. and Canada backing Bo Diddley, Freddie Cannon and many other classic rockers. Heck, Jet was, and still is, a "classic" himself with a reputation as a career musician that is synonymous with a hard working blue collar town like Detroit.
We interviewed Jet for the Cobo project because, not only did he have a ton of personal stories about the Motor City music scene, his place in it and that hallowed venue, but his father, who was a prominent music promoter in the 1970s, was solely instrumental in booking the band KISS into one of their early career-anointed appearances there.
Long story short, Jet was a friendly and engaging fellow. We hit it off and loosely kept in touch. But it also got me thinking about our new documentary project which turned out to be a full-length feature on full-time musicians called "Nothin' but Music." I'm a musician and I, of course, know and have worked with many musicians. But, in my immediate circle, most of the folks I knew, including myself, were "part-timers," if you will. We had some type of "day job" or other "side hustles" in addition to chasing that dream as a musician. Jet, on the other hand, was all-in, and had been doing it for nearly 40 years at that point. This was around 2010, and with a pitch to him about Lisa and my new purpose and direction, he enthusiastically came on board as one of our main subjects.
"Nothin' but Music" took a kind of cinema verite approach where we followed Benny Jet and a handful of other musicians from the metro Detroit area and Michigan around doing their daily routines as players, performers, equipment technicians and just hanging at home. Also appearing in the film is award-winning blues-rock singer-songwriter Howard Glazer, singer-songwriter/producer Eliza Neals, singer-songwriter Nate Jones, Question Mark & The Mysterians and smooth jazz guitarist Robert Lee "Bobby" Balderrama, singer-songwriter Jessica Hernandez , contemporary jazz-pop flautist/guitarist Alexander Zonjic and others.
"Nothin' but Music" began production in early 2010 and took us six years to complete. Not only was it, of course, a learning curve in many ways, we both had a number of personal setbacks, with deaths in the family and related issues. But, through it all, we found a way to work and, amazingly, despite many distractions along the way, were able to stay on point and maintain some sort of continuity and consistency in our story-telling. And that's another key element to contemporary independent filmmaking, or any era filmmaking for that matter—you can have all the top notch camera, audio and lighting gear imaginable, and have all the top editors putting your stuff together. But can you tell a good and comprehensive story? It's really all in the storytelling. And, in making our first real documentary, we wanted to tell a good story and let people see what it's like to do music for a living, with no net to fall back on. We wanted to put the viewer in the driver's seat and give them a firsthand account.
Before I move on, two things come to mind when making documentaries—particularly of a musical nature. Make certain you are diligent in following up on permission and licensing for all the music you're using in your film and, generally, make sure you get Errors and Omissions (E&O) insurance. E&O covers all your use of archival materials, photos, film clips and all imagery you're using in your documentary. It's one of those legal things that must be done to protect you, others you are working with and will allow you to, potentially and legally, have the freedom to exhibit your film to festivals, television, streaming and distribution.
We premiered "Nothin' but Music" at the Token Lounge in Westland, Michigan in 2016. To our amazement and surprise we had a packed house, which also included live music from Benny Jet, his grandson Dominic Taylor (who also appeared in the film), Eliza Neals, Howard Glazer, Bobby Balderrama and Nate Jones. It was truly a magical and emotional night on many levels.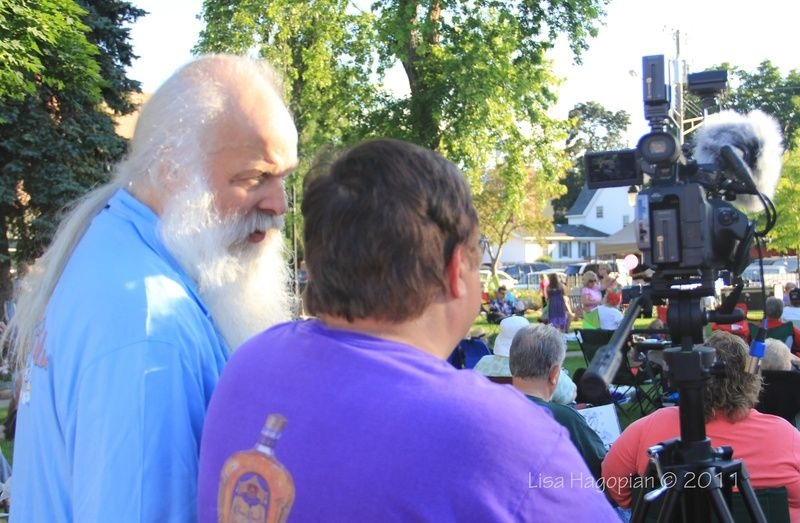 We garnered a few awards as a result of releasing the film and submitted to a number of film festivals through www.filmfreeway.com . This is the main source for filmmakers, of all stripes, to get your indie films out there for consideration. Prepare for a lot of rejection because that just comes with the territory, but the process of applying and submission is a good learning experience. And the ability to network with other professionals if you do get selected into festivals is invaluable. Just be prepared to factor film festival application fees and things of this nature into your budget.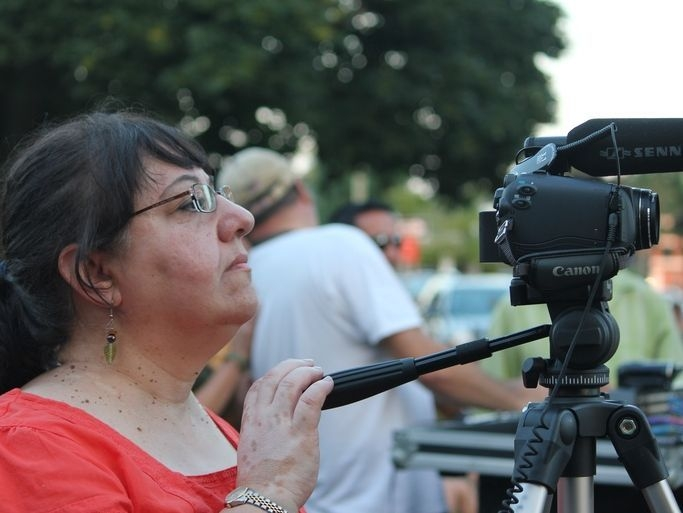 For our next project we were approached by someone in the Detroit blues community to do a feature on legendary blues icon John Lee Hooker. This was 2017 and there was anticipated a lot of celebrations on, what would've been, the late blues man's 100th birthday. Lisa and I thought it sounded like a great idea and we could do a fitting tribute, focusing on some of the Detroit blues community, past and present, to talk about Hooker and his influence on the Motor City and beyond. But, again, when you take on a documentary assignment, be prepared for it to take you to places you might not expect. That was certainly the case with our 2019 release "Paradise Boogie."
While we began with Hooker's story and integrated that into the narrative, we soon found a deeper and more interesting avenue with a subtext of a friendship/partnership between a young nine year old harmonica phenom named "Mighty" Michael Mendelson and a Blues and Rock 'n Roll Hall of Fame singer-songwriter-guitarist Billy Davis. You see, sometimes, water has to find its level. And when we discovered this unique relationship that busted down all barriers of race, age and discrimination, then we felt we really had a unique story within a story to tell. "Paradise Boogie" also featured blues musician, producer, historian and supreme storyteller Tino Gross, world class percussionist Muruga Booker, legendary blues/R&B drummer-vocalist Clyde "Papa" Lee and a host of other luminaries to shine a light on what Detroit has brought to the blues world.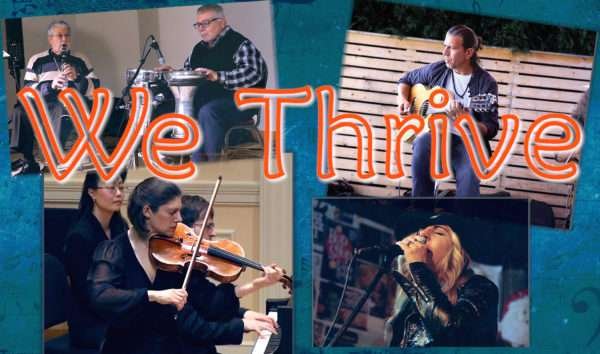 With "Paradise Boogie" we were able to garner some national film festival awards and even got it screened on Detroit Public TV and throughout Canada. Lisa and felt our company Vision 561 Productions, LLC was on some type of trajectory and we wanted to keep it going. Enter our latest and greatest documentary feature "We Thrive."
"We Thrive" is, undoubtedly, our most personal and heartfelt production to date. While there is a ton of heart and soul in everything we've done, this film almost plays like a home movie. In fact, there is a lot of vintage footage from family weddings, parties and such integrated into the narrative. In "We Thrive" we essentially ask the question "does music heal?" And then we proceed to display how it, indeed, does through the shared and individual experiences of Armenian-American musicians. Both Lisa and I are of Armenian descent so we felt uniquely qualified to tell a story like this.
"We Thrive" is similar to our other films in that it features an "Altman-like "approach in sharing a diverse group of individual stories. For instance, beat boxer-vocalist Stevie "Soul" Ansara talks about how he used music to overcome his stuttering problem as a child. Music promoter Kim Naccashian opens up about a 2015 car accident where she suffered chronic injuries. She immersed herself in music and it has changed her life. Also appearing in "We Thrive" are award-winning producer Chuck Alkazian, Grammy Award-winning violist Kim Kashkashian, guitarist-composer Sean Blackman, legendary clarinetists Simon Javizian and Hachig Kazarian, vocalist and worship leader Rubik Mailian, percussionist-vocalist Vaughn Masropian, hard rocking sisters Tia Mayhem and Tanya Venom, blues-rock singer-songwriter Eliza Thomasian Neals, traditional Armenian musician Ara Topouzian and musician-producer-composer Dan Yessian.
While "We Thrive" tells the tale of the 1915 genocide of our Armenian ancestors and is, seemingly, specific to this particular community, there is a broader story of struggle and survival on a national and individual basis that can pertain to any ethnicity or racial group. The tag line of this film is "we rise up to create and thrive!" And that's the main message that hopefully connects with people.
For more information on upcoming screenings and everything we're doing as truly independent filmmakers please visit our website for the latest information: www.vision561.com
–