The third Kenneth Branagh movie in his Agatha Christie detective Hercule Poirot mystery series will be released in theaters on September 15, 2023. The film is a Gothic mystery directed by Branagh who also stars as the Belgium detective Hercule Poirot.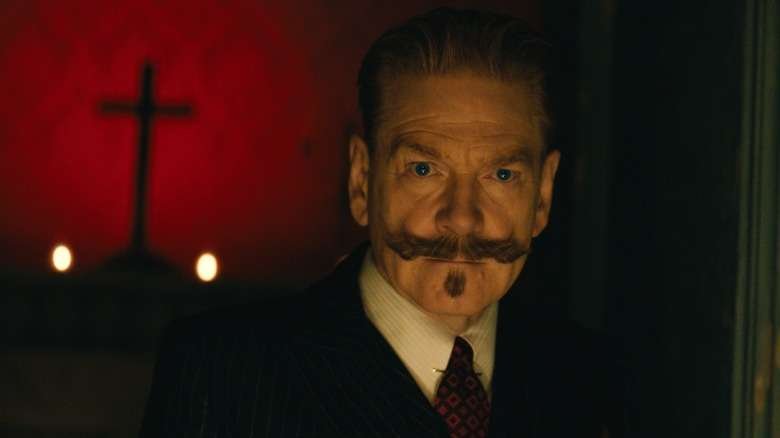 Kenneth Branagh as Hercule Poirot
The story is set in post-World War Two in Venice, Italy. It's about retired detective Hercule Poirot who must solve the murder of a guest at a séance he had attended. The movie is billed as "an unsettling supernatural thriller." It was filmed in England and Venice.
Kenneth Branagh is an Irish actor and director whose previous Poirot films were Murder on the Orient Express 2017 and Death on the Nile 2022. He is also known for directing Thor, Hamlet, Belfast, Mary Shelley's Frankenstein, and Jack Ryan Shadow Recruit.
Michael Green wrote the screenplay based the novel "Halloween Party" by Agatha Christie that has never been adapted to film before. Green's screenplay credits include Logan, Green Lantern, Blade Runner 2049, and Heroes.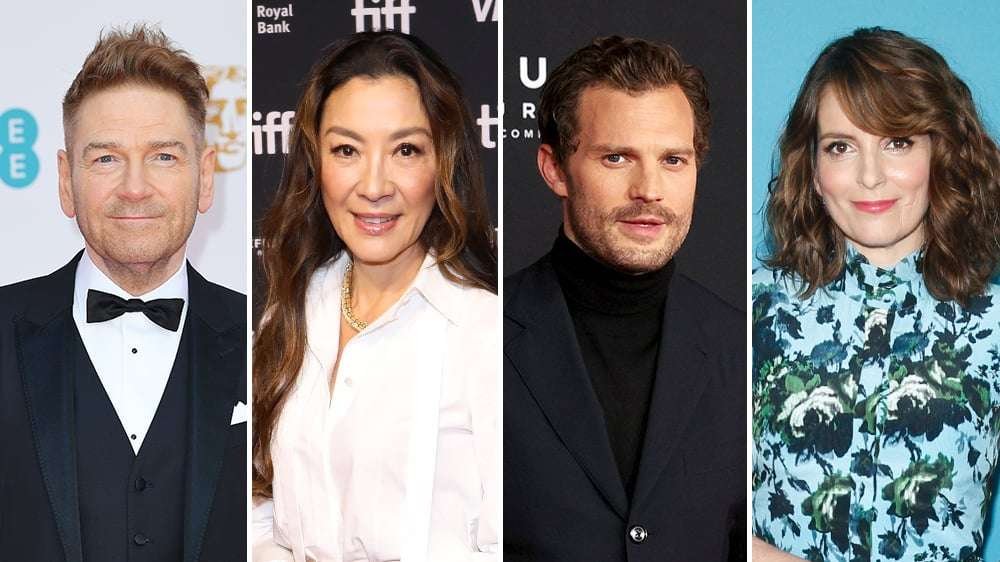 Kenneth Branagh, Michelle Yeoh, Jamie Dornan, Tina Fey
The film has an ensemble cast of:
Kenneth Branagh
Michelle Yeoh (Everything Everywhere All at Once, Tomorrow Never Dies, Crouching Tiger Hidden Dragon)
Jamie Dorman (Belfast, The Fall, A Private War)
Tina Fey (30 Rock, Date Night, Sisters)
Kelly Reilly (Yellowstone, Sherlock Holmes, Pride and Prejudice)
Emma Laird (Mayor of Kingstown)
Kyle Allen (Rosaline, West Side Story)
Camille Cottin (Allied, Call My Agent, House of Gucci)
Riccardo Scarmarcio (Caravaggio's Shadow, Mine Vaganti, John Wise 3)
Jude Hill (Belfast)
Ali Khan (6 Underground, Halo)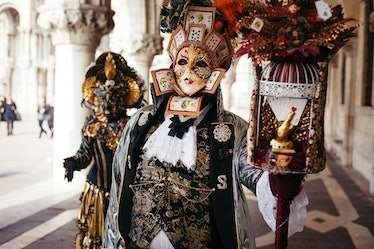 Agatha Christie (1890-1976) was a British writer who wrote 66 detective novels plus several plays and short stories. She is the highest selling novelist of all time with two billion copies sold. Most of her novels revolve around two detectives: Hercule Poirot and Miss Marple. Both have been the characters for films, TV series, plays, and radio shows.
Hercule Poirot is a fictional Belgium detective in 33 novels, two plays, and 51 short stories. His appearance is neat to perfection and has a military moustache. He is brilliant, eccentric, quaint, dandified, ego-centric, and obsessive-compulsive.
Poirot movie adaptations have been made of the following novels:
Death on the Nile
Murder on the Orient Express
Evil Under the Sun
Appointment With Death
Thirteen at Dinner
The ABC Murders
Black Coffee
Peril at End House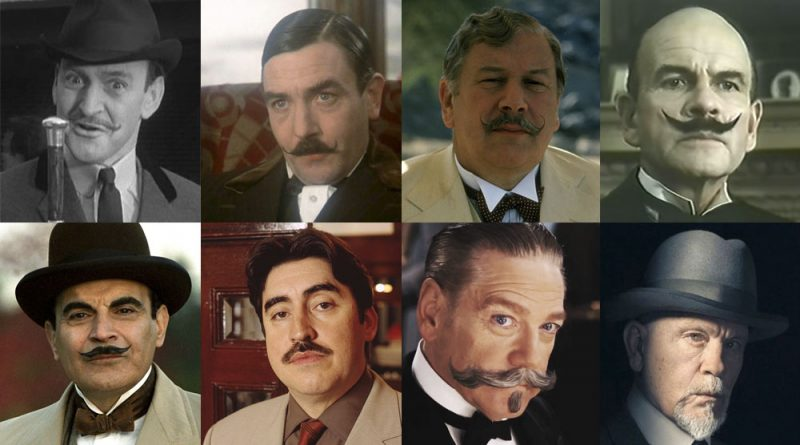 Actors who have played Hercule Poirot: Tony Randall, Albert Finney, Peter Ustinov, Ian Holm, David Suchet, Alfred Molina, Kenneth Branagh, and John Malkovich.