I was born at the corner of West Grand Blvd. and Fort Street in Detroit right by the Ambassador Bridge in 1948. I've lived in and around Detroit my whole life. Meeting people was never a problem for me.
In February 1964 I kicked off my photographic career by taking pictures of the first American performances of the Beatles on the Ed Sullivan Show right off my TV. Since then the entertainment industry has been very dear to me.
These short 'encounter stories' are some of my favorites. I hope you enjoy them.
My Encounter With Kevin Costner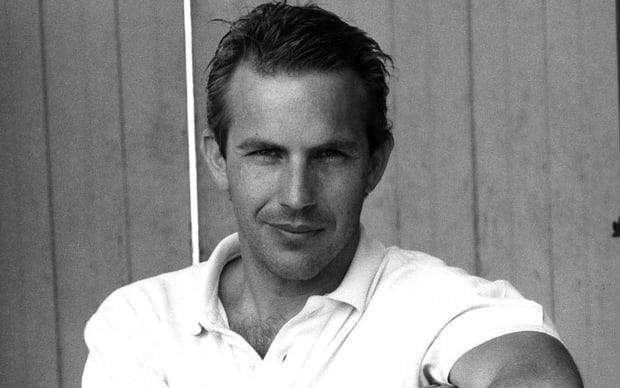 We were in Hollywood during the summer of 1989 photographing a Christmas ad campaign for the Taubman Co. the shoot was at Raleigh Studios, during a lunch break, I took a walk and came up on a beautiful dark green 1968 Ford Mustang. Being from Detroit, I have always admired older cars without any rust. So I thought I'd check under the car to see if it was really as rust free, as it seemed. While I was on my back under the car I looked toward my shoes and saw two real nice cowboy boots. I slide out from under the car to look up at a guy starring down at me. I said: "Sorry, I'm from Detroit and just wanted to see if there was any rust". He said: well this car is from Cleveland and there was some rust when I bought it. But I have a buddy in Florida who works on cars and he fixed it real good, you wanna look under the hood"? I did and he pulled the pins from each side of the hood and popped it up.
The engine was immaculate. I thanked him and we went on our different ways. Some of the girls from the ad agency we were working for asked me if I could get a photo of my new buddy with them. I didn't know why but as he was walking toward us I asked him if the girls here could get a picture with him. He said: "Sure". We shot a few; there were three girls and my 'buddy'.
After he left and walked into an office, I asked one of the girls who he was. "You didn't know him"? I was very surprised to find out he was Kevin Costner! I had only seen one of his films: 'No Way Out'. He seemed to me to be rather down to earth back then.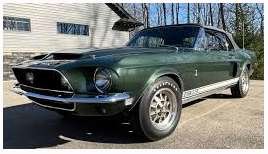 1968 Mustang convertable 350 GT
That evening when we were finished for the day we all went back to our hotel, The Beverly Hills Hotel was a great place for all of us to stay as it was very close to Raleigh Studios.
That night my Woodward Studio partner Omar and I went out for some Sushi. While we were at the bar there was a familiar looking guy on a huge phone, this was in 1989 and cell phones were in the early stage of development. I looked again at the guy on the phone and realized it was Artie Ripp, Billy Joel's former manager. He saw me and waved asking how my old boss Punch Andrews was. I told him Punch was fine and asked him what he was working on now. "I got another act I'm workin'" was his answer.
We drove down to the Pacific Ocean after dinner. I had never seen it before, it didn't look any bigger than the Atlantic to me but I was surprised by how many people were on the beach at 9:30 at night.
The next day was our last 'shoot' day when we finished in the studio we all went to the airport and headed home to Detroit. I was lucky enough to sit next to one of the girls in the photo I shot of them and Kevin Costner. She asked my when I would have the prints ready? I said I would have them the next day and would bring them to the agency's office, which was just a block away from Woodward Studio. She was anxious to get a copy and show it to her girl friends back in Birmingham.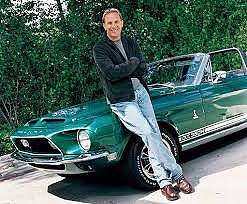 Folksy Encounter at Oakland University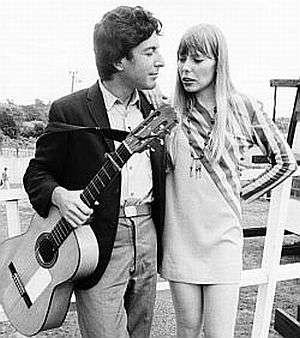 After moving to Rochester and while I was a junior at Rochester high school I had met some guitar playing cats that knew the scene in town. Phil was one of 'em. He asked me if I wanted to go out to Oakland University on a Friday night to see his friend Chuck do a set of folk songs at the folk music venue there called The Hole. Sure enough we got there and to my surprise the entrance to this place was actually a hole in the dry wall in the basement of North Foundation Hall, a building that housed the school's cafeteria and some classrooms.
We entered and sat at a table close to the stage. Just before Phil's friend was about to start his set he came out of the dressing room and walked to our table, asking if his girl friend could sit with us. She came over and sat down. She introduced herself as Joni. After some conversation before Chuck's set began she told us she was from Canada. I liked this blonde Canadian girl right away she was so cute.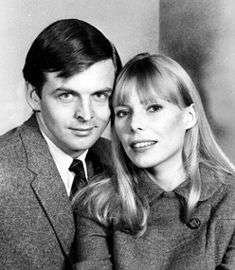 Chuck and Joni Mitchell
Chuck played his folk songs very well the guitar playing was superb. A fine night of music and camaraderie pasted happily as me and Phil went back to our homes.
The next day Phil called and asked if I dug the show Friday? I said hell yes!
Further notes on the above short musical story: I of course didn't know at the time that Chuck was Chuck Mitchell and the girl named Joni, who became Joni Mitchell when they got married! Imagine that.
Encounter With A Girl In Radio
The Bob Seger System at Oakland Mall Troy, Michigan August 17, 1969.
Jennifer Demattei was on the air at Wayne State University's radio station in Detroit in December 2022 when she asked me if I could come to the station for an interview. She had been in the public broadcasting program at the school and was looking for subjects to talk to on her radio show. The interesting beginning she and I shared was founded on a love of music and a very unusual turn of fate.
In 1969 I was Bob Seger's road manager, we were playing a show at the Oakland Mall in Troy, Michigan. After we got the equipment set up I went to the back of the stage, which was a large flatbed truck. I had my camera with me and found a lot of fans milling around the back stage area. I took several photos of the people back there and then we went on to play the show in front to about 20,000 people.
The photographs I took of some of the people back stage turned out very well there was a group of young girls vying for Bob's autograph, another group just waiting on the curb for something to happen and a very beautiful girl reminiscent of Cher.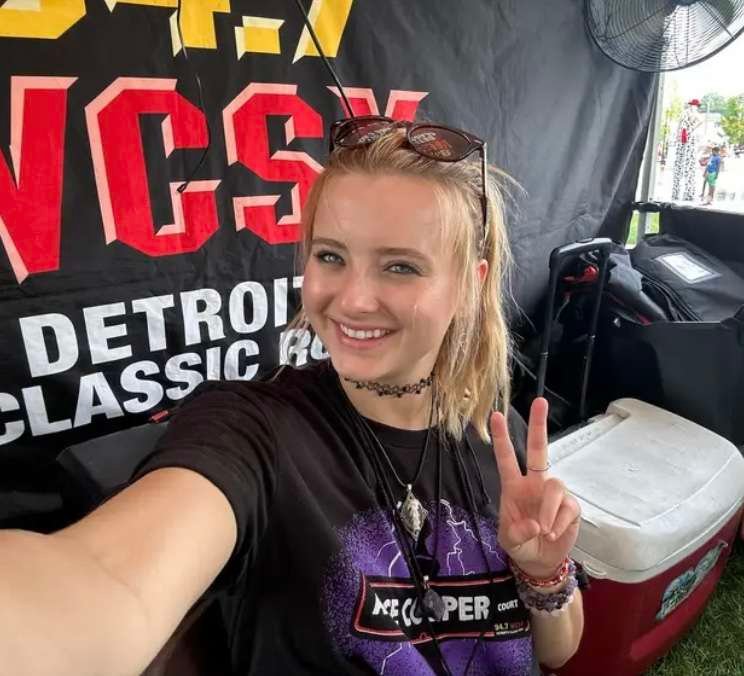 Jennifer Demattei at work promoting WCSX.
52 years later when I moved to Madison Heights, MI, this was 11 years after Wayne State University Press released my book Travelin' Man (on the road and behind the scenes with Bob Seger) with the photographs from the back of the stage in it. I went to get a beer at the local club and met a charismatic bartender named Christina. As we talked, at first mostly about music, I mentioned that I used to be the road manager for Bob Seger. She was surprised and told me her mother was a huge fan of Bob's. The next day I brought a copy of my book to her. She showed it to her mother and to everyone's surprise her mother was in one of the photos I took back backstage in August 1969. She was 13 at that time. Jennifer is Christina's sister! How's that for a coincidence?
Jennifer was in need of an intern-ship at a local commercial radio station to complete her degree from Wayne State. She asked me if I knew anyone in the radio business. I told I did and called a friend of mine who needed an intern at WCSX. She interviewed, got the gig and when the intern-ship was up she was hired by the radio station's parent company to work at WCSX and WRIF.
In June 2023 I sat down with Jennifer and had a short interview with her. I asked: "What song would you play first if you were given your own show on a commercial radio station?" Jennifer: "Evil Woman by ELO", that says a lot about her musical interests. I asked her about the music in her household when she was growing up? She told me it was The Beatles, children's music, and WRIF was always on in her dad's car. What bands does she like now? "Korn, My Chemical Romance, The Cure, Jimi Hendrix Experience and many others." When she told me that all I could do was revert back to my days in the 60s and say: "Far Out".
Jennifer does promotion for the radio stations and has promoted them at many shows at different venues in and around Detroit.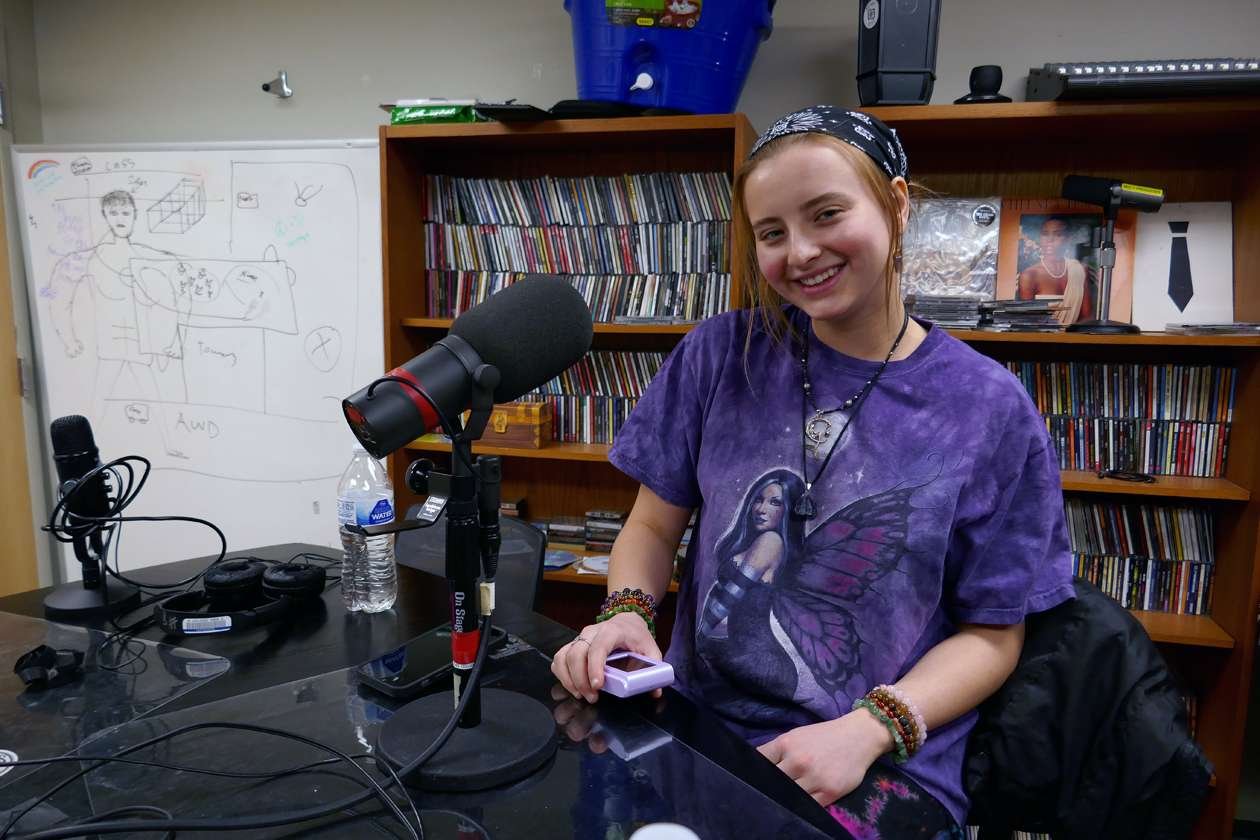 Jennifer Demattei at WAYN Radio in Detroit.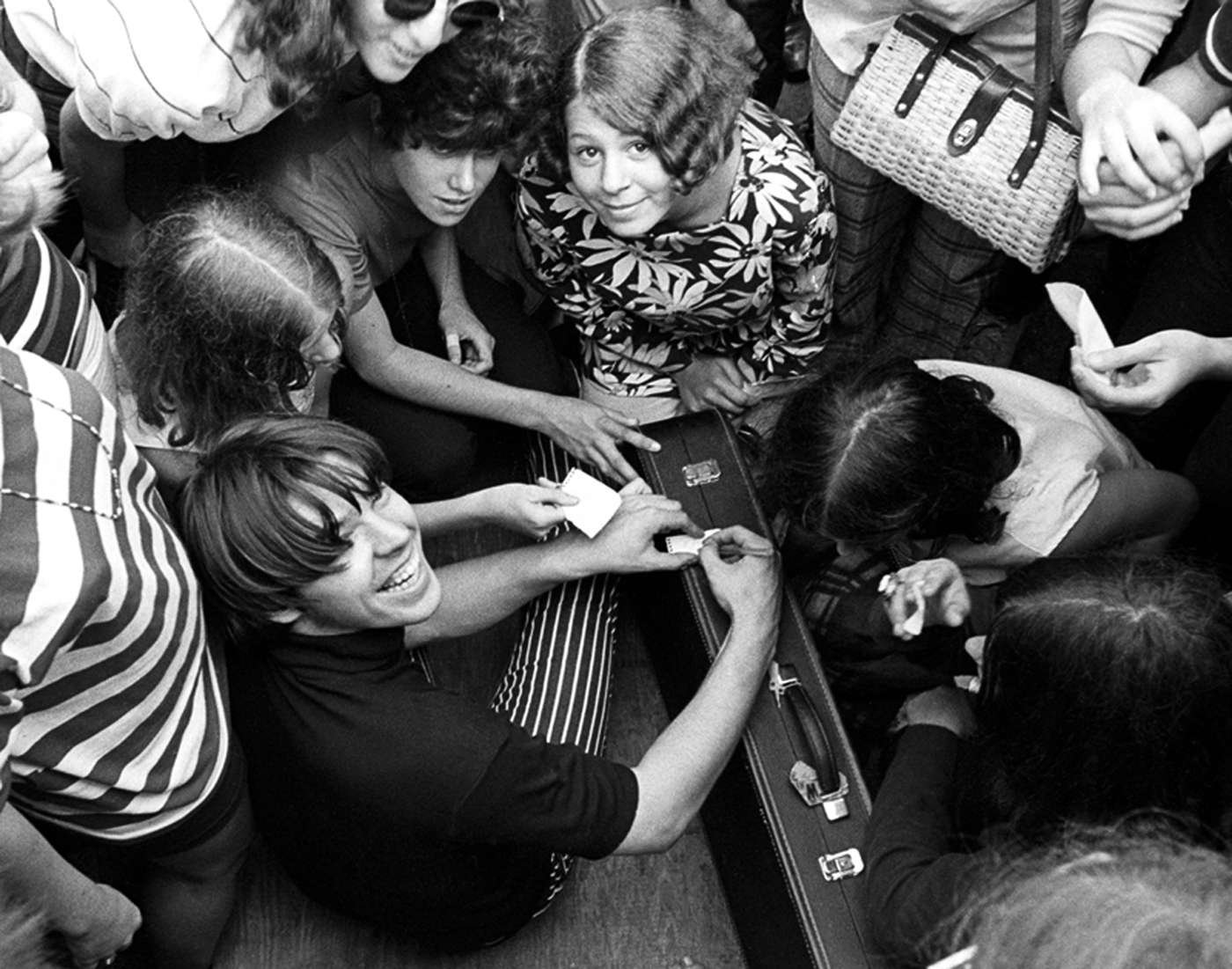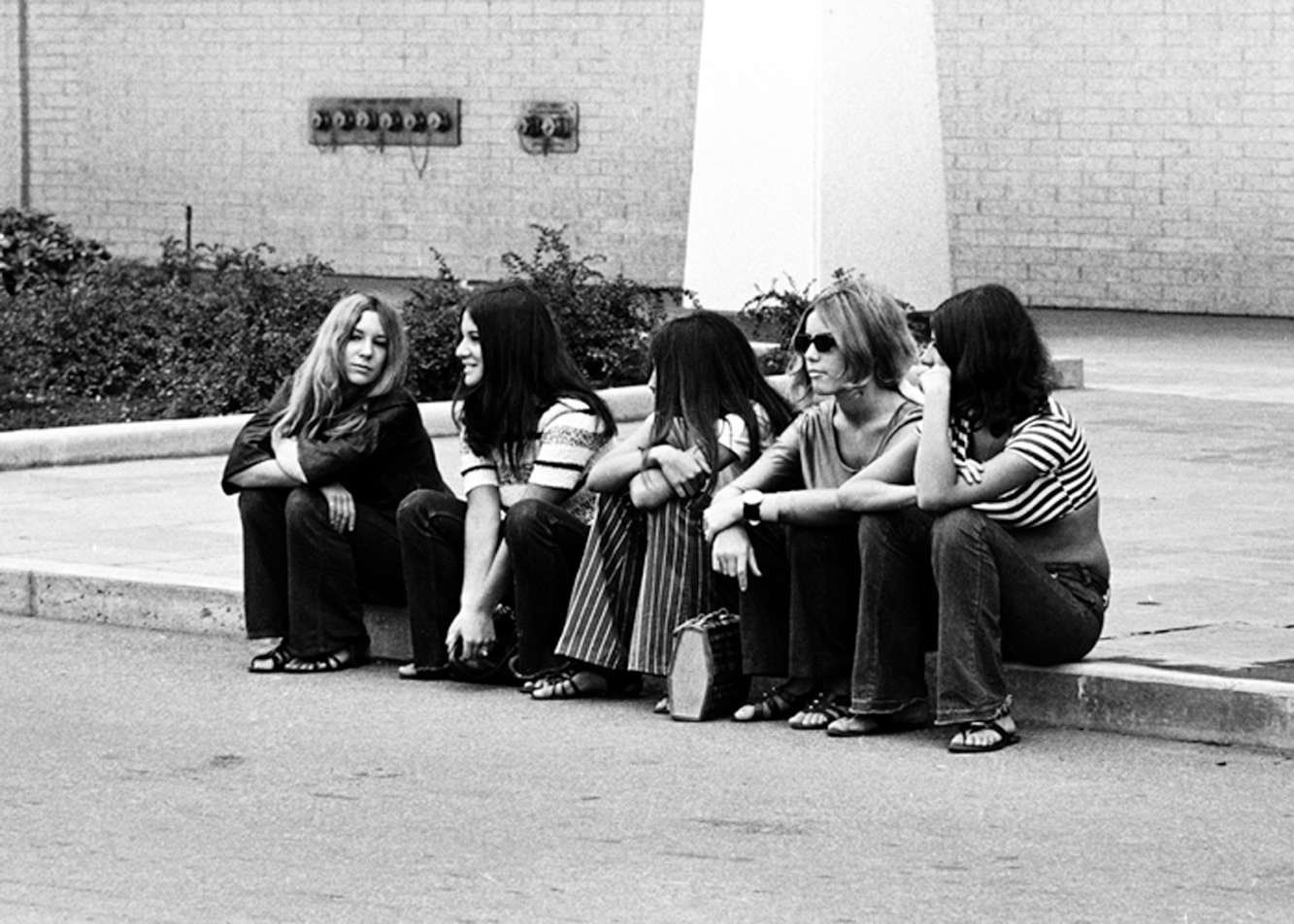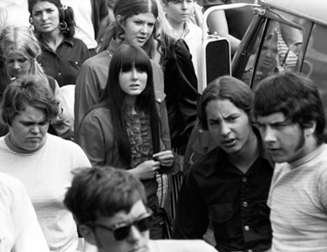 The girl with the blonde hair on the left in the middle is Jennifer's mom.