Wine movies provide a sensual experience in the art, tasting, growing, making, and drinking of wine. These films have spectacular scenes of vineyards and wineries. The stories are fun, charming, and very romantic. So make it a date night and uncork a bottle of good wine served with fruit, baguette, cheese, chocolate, and enjoy.
A Good Year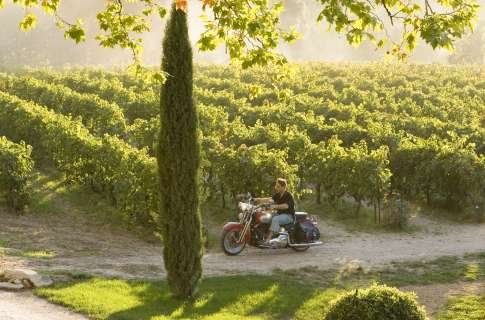 A 2006 delightful and charming romantic movie about a British investment banker, played by Russel Crowe, who inherits a French chateau and vineyard from his late quirky uncle (played by Albert Finney), where he spent much of his youth. He plans to renovate and sell the estate until he meets a young woman (played by Marion Cotillard) in the village that turns out to be his childhood playmate. He discovers a new laid back lifestyle, falls in love, and decides to keep the estate and leave the high stress investment banking world. Great scenery of the French Provence wine region.
Bottle Shock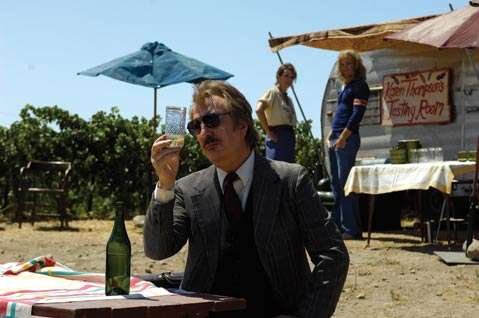 A 2008 delicious, fun movie about underrated California wineries in the 1970s. A true story about the California winery that beat French wine growers by winning the coveted Paris blind wine competition in 1976. Now it is called the 'Judgement of Paris'. With actors Alan Rickman, who steals the show as a French wine connoisseur who organized the competition, along with Bill Pullman as the California winery owner, and Chris Pine as the owner's son.
Sideways
A 2004 zany romantic comedy smash hit with Oscar, BAFTA, and Golden Globe awards. About two men reaching middle age with not much to show but disappointment. Before one of them gets married, they go on a week-long road trip through the Napa Valley wine region of California. They meet two women who work in the wine industry that share their wine-tasting tour. A delightful travelogue of California wines and wineries. Stars Paul Giamatti, Thomas Haden Church who steals the show as an over-sexed womanizer, Virginia Madsen, and Sandra Oh.
A Walk In the Clouds
A 1995 charming romantic drama set in the post-World War Two 1940s Napa wine region of California. A pre-Matrix Keanu Reeves plays a war veteran who returns to find his wife in another relationship and leaves to find work. He meets a young pregnant woman who asks him to pose as her husband to save her from her father's anger. Reeves soon works at the woman's Mexican-American family winery. Other actors include Altana Sanchez-Gijon and Anthony Quinn.
Uncorked
An 2020 endearing drama about Elijah (Mamoudou Athie) who wants to become his own man and stray from his family's Memphis BBQ restaurant. He wants to study and become a master wine sommelier against his father's wishes. Stars Courtney B. Vance as the father, Niecy Nash as the mother, and Sacha Compere.
The Vinter's Luck
A 2009 sensuous and passionate romantic fantasy also known as "A Heavenly Vintage". Set in 19th Century France, a peasant winemaker endeavors to create the perfect vintage. He is visited by an angel Xas, "the Vinter's Luck", who challenges him to fathom the nature of love and to grapple with the sensual, sacred, and profane. Only then can his soul create the perfect wine. Stars Jeramie Renier, Keisha Castle-Hughes, Gaspard Ulliel, and Vera Farmiga.